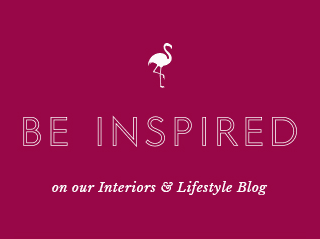 1 Product Styled 3 Ways: Rustic Round Plant Pot
7 Feb 2015
I really love this rustic round plant pot – the shape is so curvaceous and I love the contrast between the shiny black finish and the rough, matt texture at the top – so couldn't resist having a play about filling them in different ways. Because the pot doesn't have drainage holes it makes it very versatile for inside or out and can be used as a vase.
Cut flowers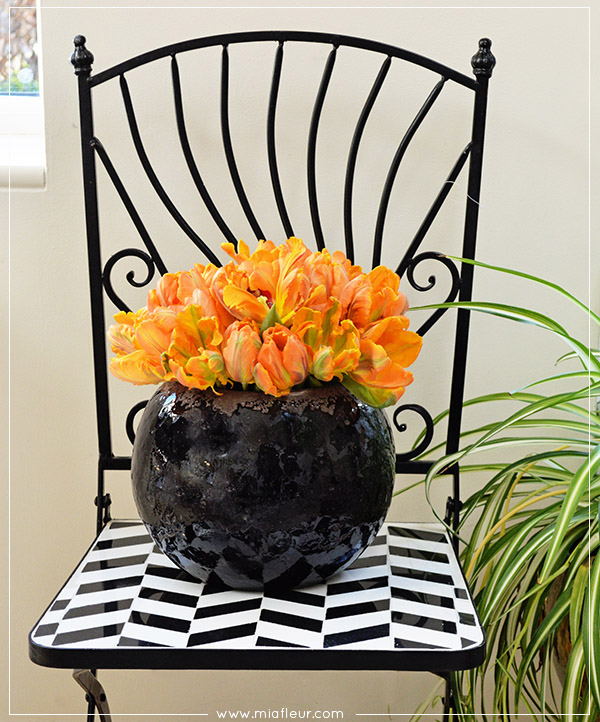 I think tulips have to be my favourite flower, particularly parrot tulips, as they make me think spring is on its way and warmth and sunshine!   And what could be more stunning than the combination of these orange and green striped parrot tulips and a black pot?
Faux flowers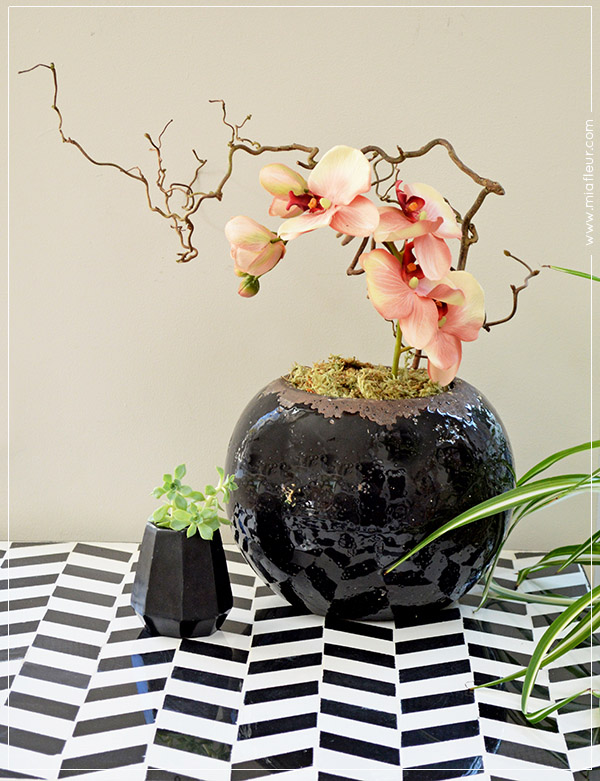 Faux flowers are so on trend at the moment so there is lots of choice about, it's just a matter of being discerning. This combo of a single faux orchid stem looks fab mixed in with a stem of real contorted hazel and some fresh moss. I used a block of dried flower oasis in the bottom to support the stems and padded the rest of the vase with scrunched up plastic bags for the moss to sit on.
Pot plant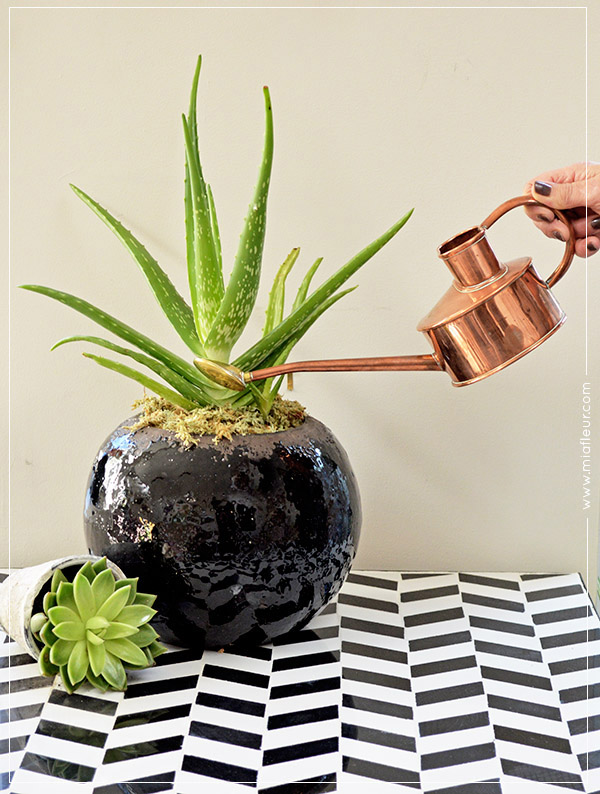 I love the sculptural shape of aloe vera and it doesn't have the nasty spikes like cactus. I used polystyrene in the bottom of the pot as drainage space, and also to cut down on weight, and then planted the aloe vera in some potting compost with moss to cover the soil.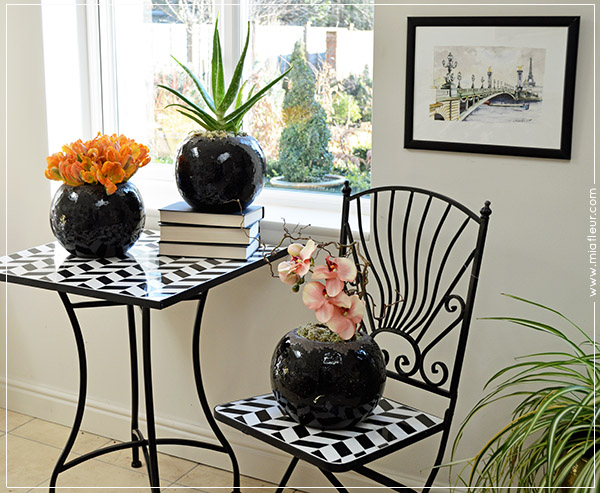 I could go on and on but Amelia stopped me – she said three was enough for anybody and I was making a mess haha – spoilsport. Which way do you like best?
Jacqui x
Never miss a post: follow us on Bloglovin'!
Photography: Amelia Brooks/ Styling: Jacqui and Amelia Brooks
Leave a comment
Your comments make us happy!
Blog Etiquette
Please note that all content, including text and images are copyright of Audenza, unless otherwise stated.

If you would like to use content from our site, then we're very flattered to hear that, but please note its origins on your site or blog, provide a link back to us and kindly let us know where you have used our content.

Thanks!