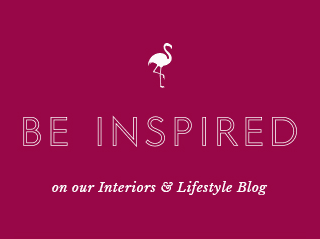 The Secret to Fabulous Interior Style
6 Apr 2018
What is the secret to fabulous interior style? Well, we all want to know the answer to that one, don't we? Obviously us girls here at Audenza (well 2 girls and 1 mature lady) have our own opinion, but we thought we would put the question out there to some stylish interior journalists, bloggers and designers to see what they thought and what words of wisdom they could impart. So, read on to find out what the ultimate secret to fabulous interior style is!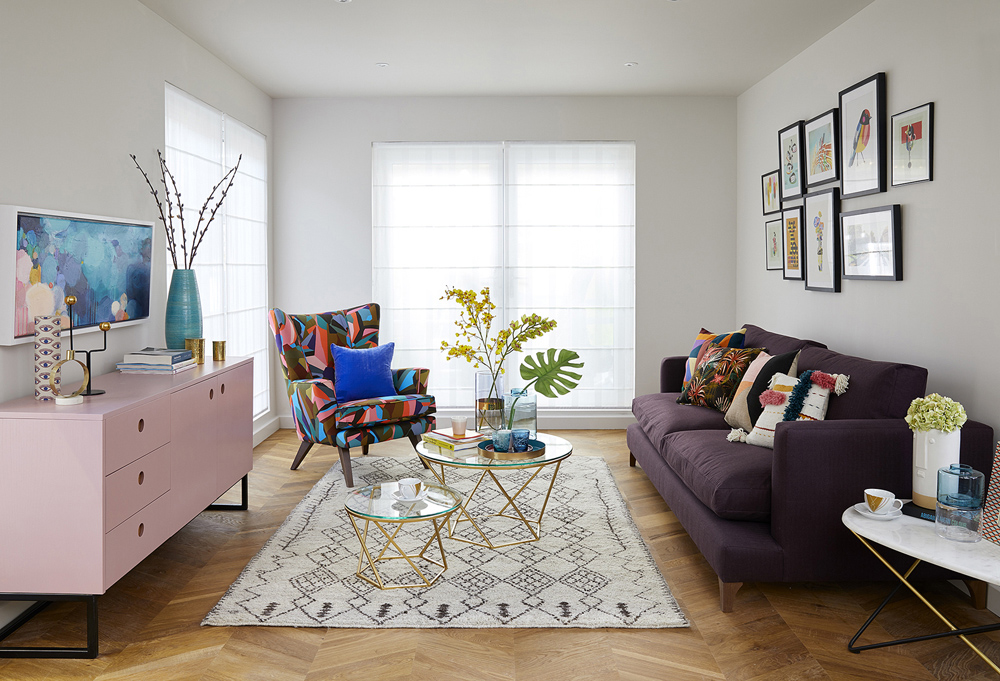 The stunning Innovation House at The Ideal Home Show, featuring lots of Audenza products! Interior design by Sophie Robinson. Photography by Tim Young
"The secret to fabulous interior style is simply that your home must tell your story. Just as the woman wearing the flamboyant dress looks amazing if she has the confidence to pull it off, so your home will look fabulous if it is a reflection of the people who live there. Because if your home reflects you, you cannot help but be comfortable and confident living there. And that atmosphere will draw people in. 
So following on from that my advice is Have Fun, be Bold and Don't be Too Sensible. 
People often think they must make sensible decisions because of the amount of money involved but quality doesn't have to be boring. Buy a sofa in a colour that makes your heart sing, a piece of art that lifts your heart every time you look at it. Decorate your house for YOU not for your visitors. Or your sensible friend."
Kate Watson-Smyth, author of Mad About The House, how to decorate your home with style (Pavilion £20) & founder of the blog Mad About The House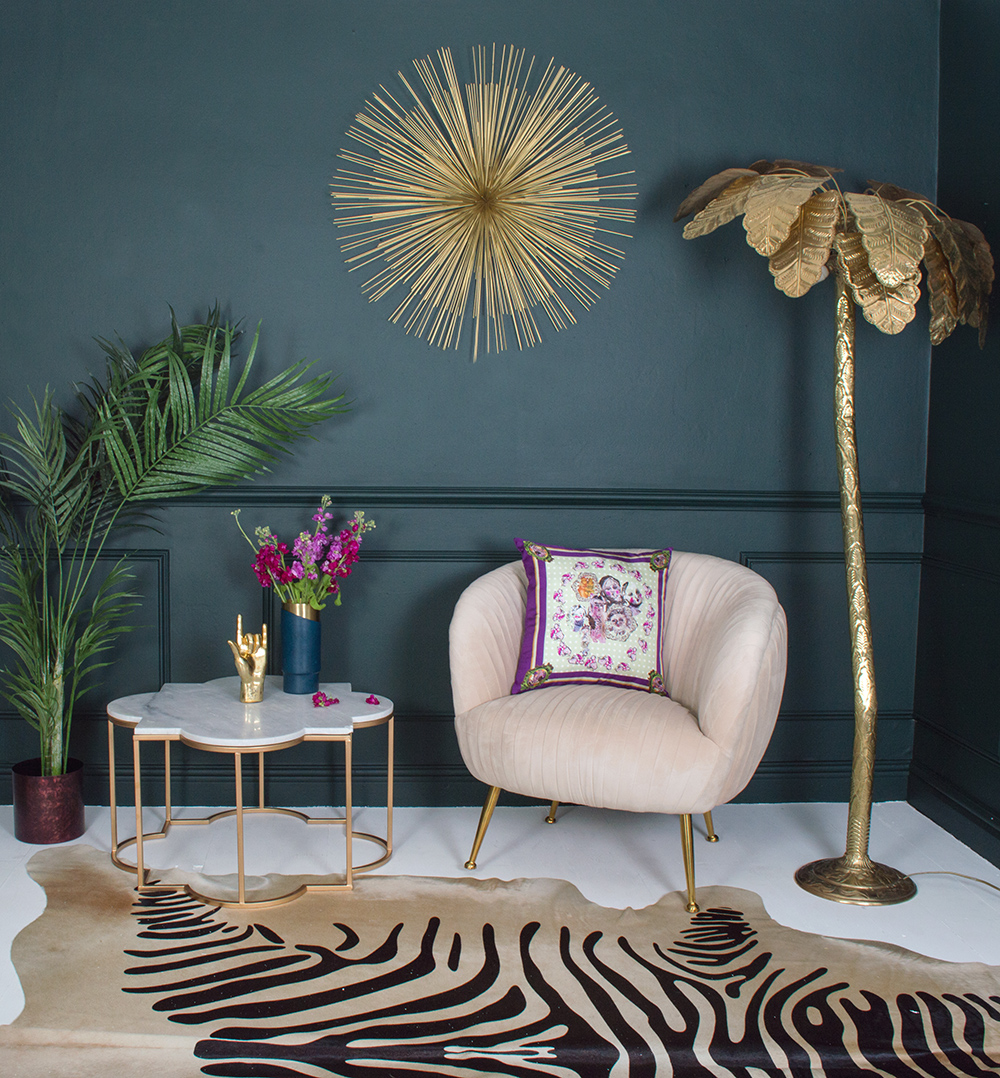 Marilyn Velvet Armchair | Zebra Print Cowhide Rug | Palm Tree Floor Lamp | Gold Sunburst Wall Art
"Here at The Curious Department we believe the secret to fabulous style is already within each and every one of us. Style comes from within, it's just about having the confidence to find it and unleash its full glory. The thing people really want to see when they enter your home is you – so don't hide it behind sterile IKEA showroom items, or the most popular Pinterest suggestion, let them have the full blown unedited version of you. So if gold leaf gets you giddy, or if velvet gets your vote then go with it, in bucket loads!!!"
Ross Taylor, co-founder of 'The Curious Department'
"The secret to Fabulous Interior Design is being bold with your colour and pattern choices, following your heart and not your head so that you create a home which is true to your heart and designed from your soul.  In these days where we are all striving for the ultimate in design, following your heart will ensure your interior scheme is full of individuality and of course carefully chosen pieces bought over time and with care helps too, rather than rushing out and buying everything at once which can create an "identikit"scheme.
My other top tip is lighting. The design fun doesn't have to stop at lighting – sure you need to be practical but by creating layers (at least 3 lighting sources per room – minimum!) in your interiors you can have fun with quirky side lamps  and wall lights whilst knowing that you have the basics covered and will be able to find the hidden Lego pieces in that fabulous shag pile rug your recently purchased, before you painfully tread on them!"
Siobhan Hayles, Interior Designer & Stylist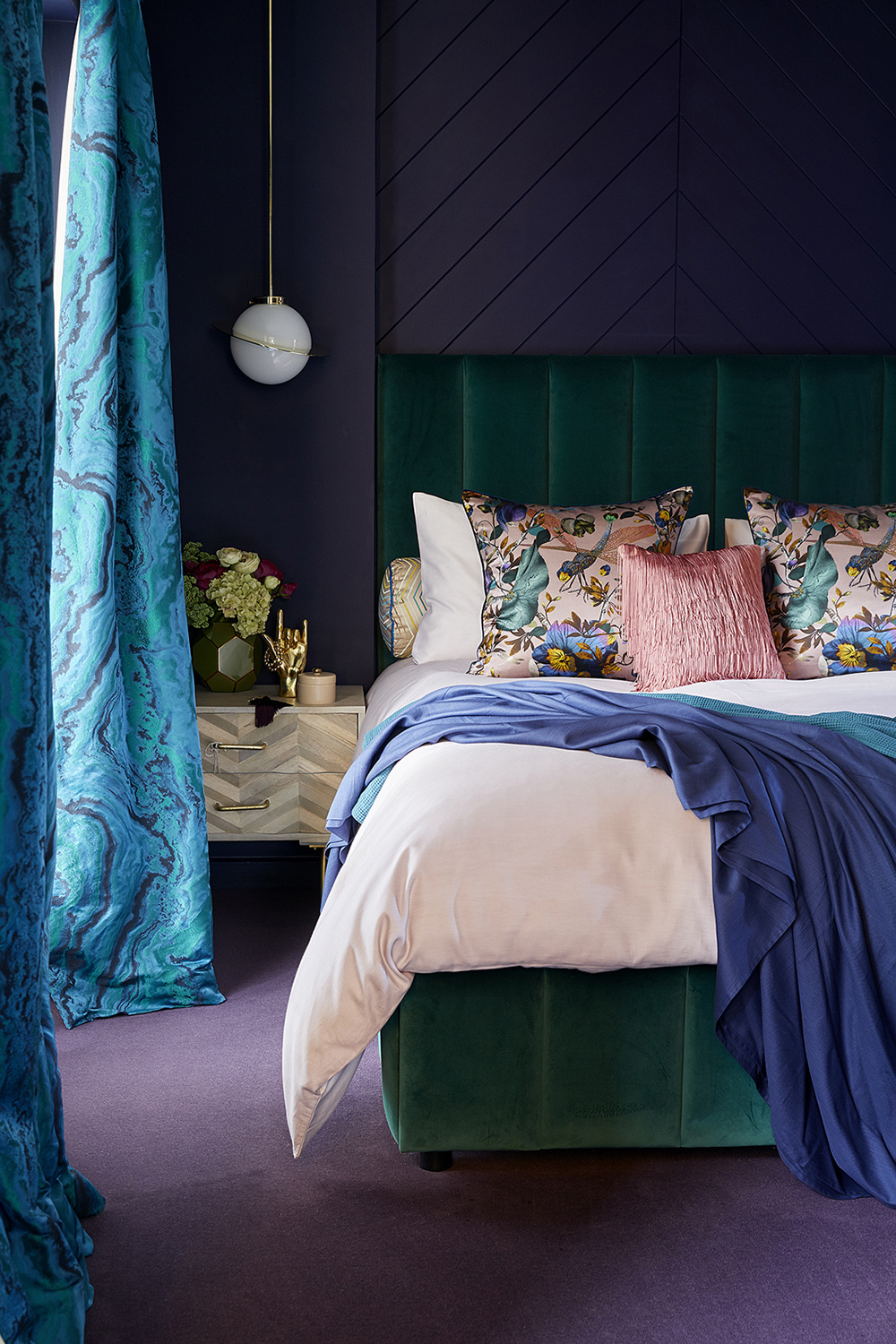 The stunning Innovation House at The Ideal Home Show, featuring lots of Audenza products! Interior design by Sophie Robinson. Photography by Tim Young
"Fabulous Interior style isn't about trend but really about the confidence of the person putting a home together. When someone has the self-belief to build something bold, express what they love and not worry about how other people will view it, they create something stunning and unique. These homes become the places that we are inspired by and love being in. If anyone knows fabulous style it's Oscar Wilde who summed up that attitude as a way of showing people who we are – "Behind the perfection of a man's style, must lie the passion of a man's soul."
Phoebe Oldrey, Interior Designer, SmartStyle Interiors
"Step outside your comfort zone with every decision. Safe decoration choices eclipse your personality and result in bland interiors. If in doubt, always pick the boldest option."
Juan Sandiego, Home Decor & Interiors Blogger, Boreal Abode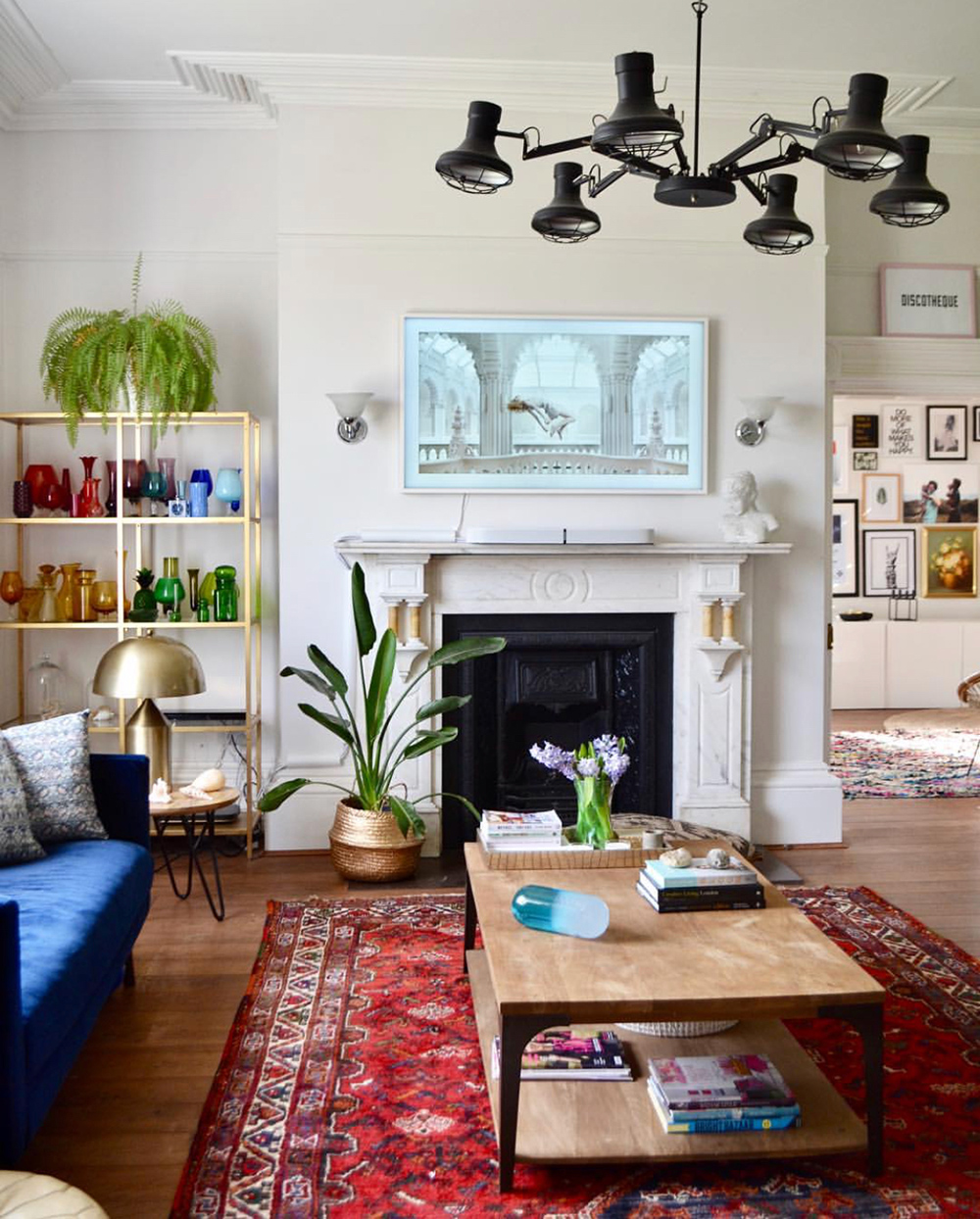 Image Credit: Lisa Dawson
"When it comes to decorating your home, the secret is only to have items which you really love in your space.  From accessories to cushions to furniture, if it makes your heart sing then it's right for your room.  If it doesn't, don't buy it!  Try not to be influenced by trends – working out your core style will ensure that your decor stays within your comfort zone and thus will make you happy."
Lisa Dawson, Interior Blogger, Content Creator & Workshop Presenter
"The secret to fabulous interior style is to buy what you truly love and trust that it will work in your house somewhere. The most interesting homes are those which don't match, have a story to tell and are filled with eclectic statement pieces of homeware and furniture."
Victoria Jackson, Editor, Stylist & Founder of Interior Design Blog, Apartment Number 4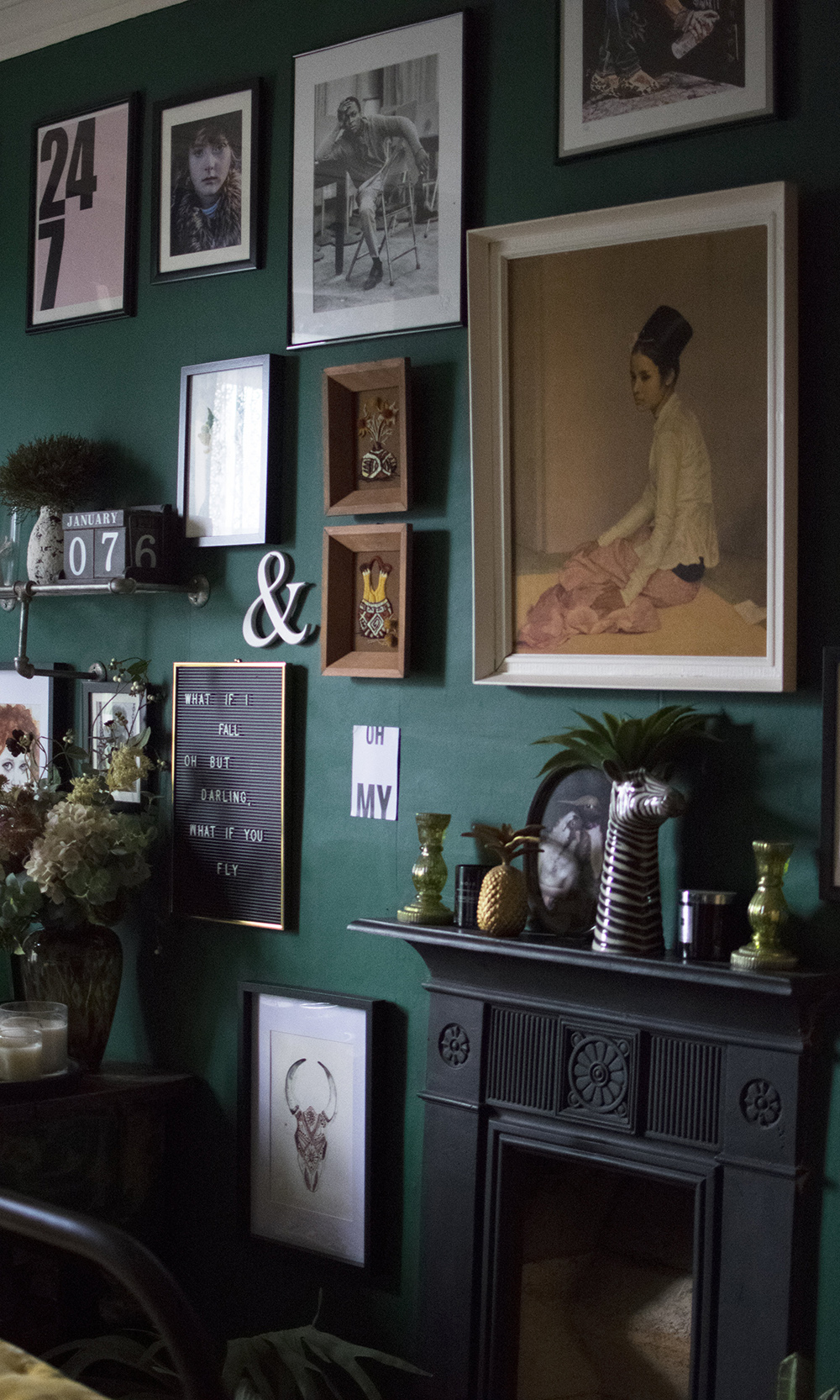 Image Credit: Nicola Broughton
"The secret to interior style for me, is to follow your heart, incorporate aspects of trends but don't follow them religiously and to absolutely decorate for you; you have to live with it after all."
Nicola Broughton, Interior Influencer & Blogger, The Girl With The Green Sofa
"The secret to creating fabulous interior style is to be true to yourself. Trends can change but if you remain unique to your own individual influences then you can remain relevant and authentic. Don't be afraid to embrace your individuality and carve your own vision! "
Mairi Helena, Designer & Blogger, Mairi Helena Fabrics & Wallpapers
The verdict is unanimous then – go with what you love because you are living with it; be brave and take risks, and stop worrying about what anyone else thinks.   Just what we have been saying all along!  Mix it up a bit, add layers.  The thing with trends is they come and go and providing you don't follow them slavishly but just add to your décor they do leave a lasting legacy that gives your home uniqueness.  Have confidence in yourself and it will show through, after all what we view as stylish is a personal thing so let your heart sing!  If you're looking to know how to define your own interior style, have a read of this post, which is full of tips and useful info.
Hollie x
14 replies to "The Secret to Fabulous Interior Style"
Leave a comment
Your comments make us happy!
Blog Etiquette
Please note that all content, including text and images are copyright of Audenza, unless otherwise stated.

If you would like to use content from our site, then we're very flattered to hear that, but please note its origins on your site or blog, provide a link back to us and kindly let us know where you have used our content.

Thanks!