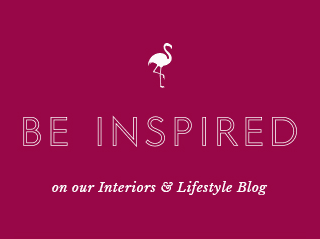 How to Decorate a Rental Property without Losing your Deposit
16 Apr 2021
Do you live in a rental property and despair of how bland and soulless the décor is?  Do you long to stamp your personality on your space and create a warm inviting home?  It's a common problem but there are plenty of options open to you with a bit of hard work and imagination.  Often the best ideas come with having to be inventive and thinking around the box for a solution, it seems to crank up the creative juices and create something wow.  So, with that in mind we have a few ideas for you here on how to decorate a rental property and bring some joy into your life.
1.

Look at Your Contract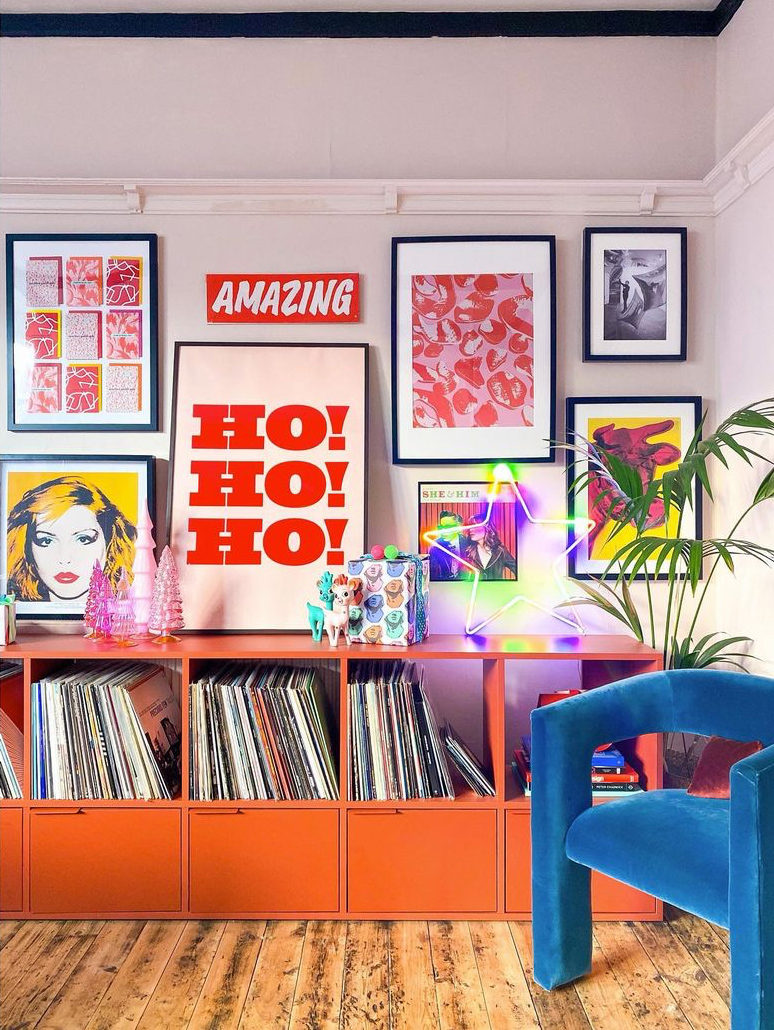 Image Credit: @emmajanepalin
The first thing to do is to look at your contract, so you know what you are allowed to do. Even if the lease says no, it's worth having a conversation with the landlord to see if they may allow you to do things with their approval first, but be sure to get this in writing so there are no surprises when you leave the property.  They may be happy for you repaint walls, especially if you use a neutral colour that appeals to the mass market.  If you are going to be staying for any length of time it might be worth while for you to make improvements and  share the costs with the landlord, if they are in agreement, in updating the property.
2. Use Command Strips for Hanging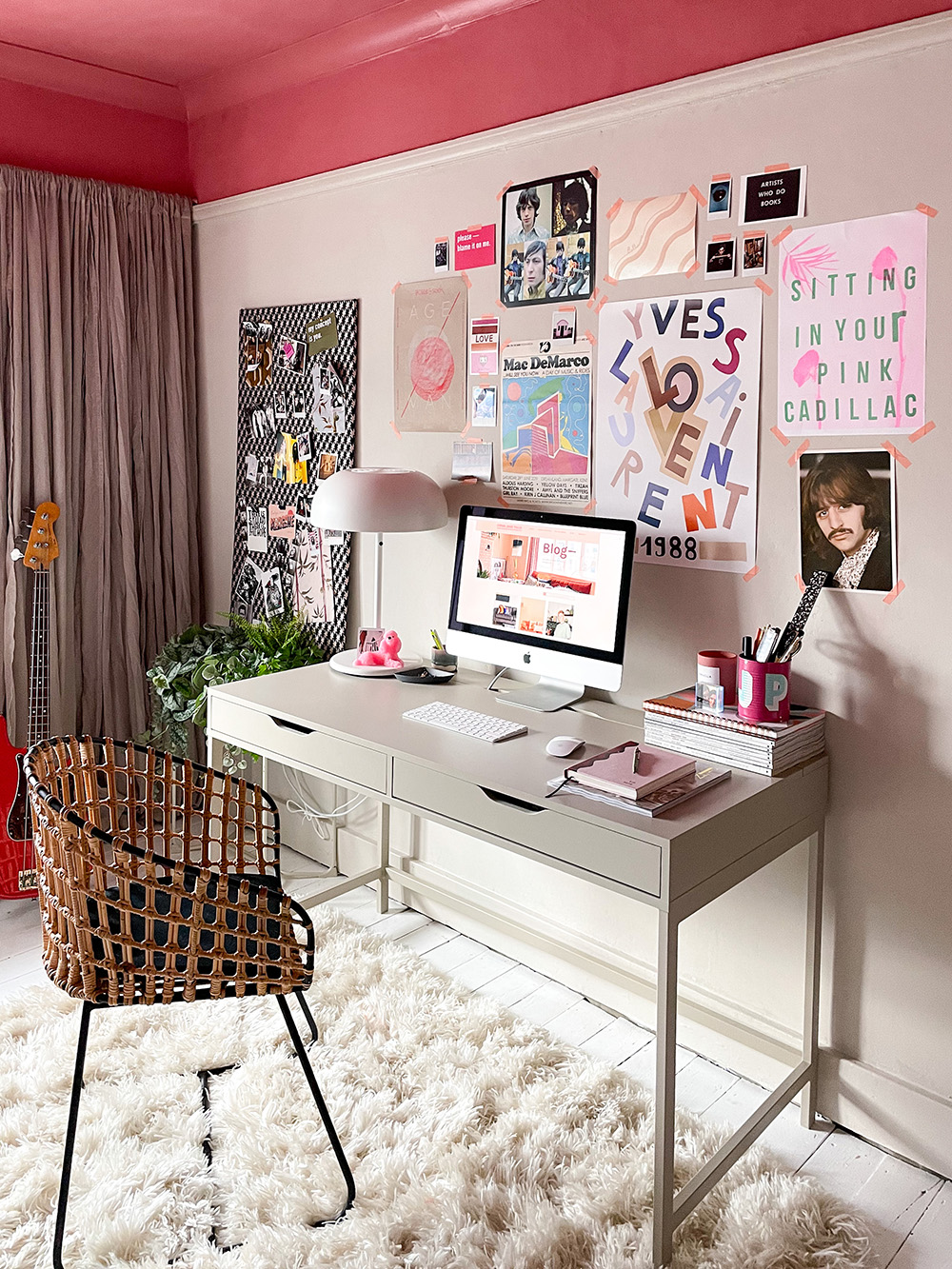 Image Credit: @emmajanepalin
I have just discovered Command strips and they are a really great way of hanging fairly light weight pictures without damaging walls.  Emma Jane Palin, an interior stylist and writer, has some good ideas for personalizing your space with art;
"My top tip would be – Add your personality with art.
Prints and photographs are an ideal way to add colour and personality to your rental home, and you don't need to use nails to get the look of a gallery wall. I often use Command strips to hang frames, but if I'm after something a little less permanent, I'll use washi tape. A brightly coloured style will add a pop to your walls, while also ensuring that there's no damage to clear up after. In my office, I've collated postcards and prints from exhibitions, holidays and gigs, as well as inserts from retro vinyl records. The result is a curated wall of all of my favourite things – one which I can change up as and when I please."  Emma Jane Palin, Interior writer and stylist / emmajanepalin.com
3. Wallpaper Furniture to Add Pattern
If you want to add pattern, try wallpapering furniture.  It's a whole new world of colour, pattern and fun to wallpaper your furniture as opposed to your walls.  An Ikea chest of drawers or a charity shop sideboard becomes a thing of beauty and uniqueness for the price of a tin of paint and a roll of wallpaper.  I always keep any leftover bits of wallpaper for this purpose.  Amelia didn't want to spend much money on her bedroom as they wouldn't be staying long so she decorated her Ikea chest of drawers and dressing table from pieces of wallpaper left over from my spare bedroom to create her own fabulous boudoir.  Even a lick of paint can transform a piece of bland furniture into something exciting that becomes the focal point of the room.
4. Use Removable Wallpaper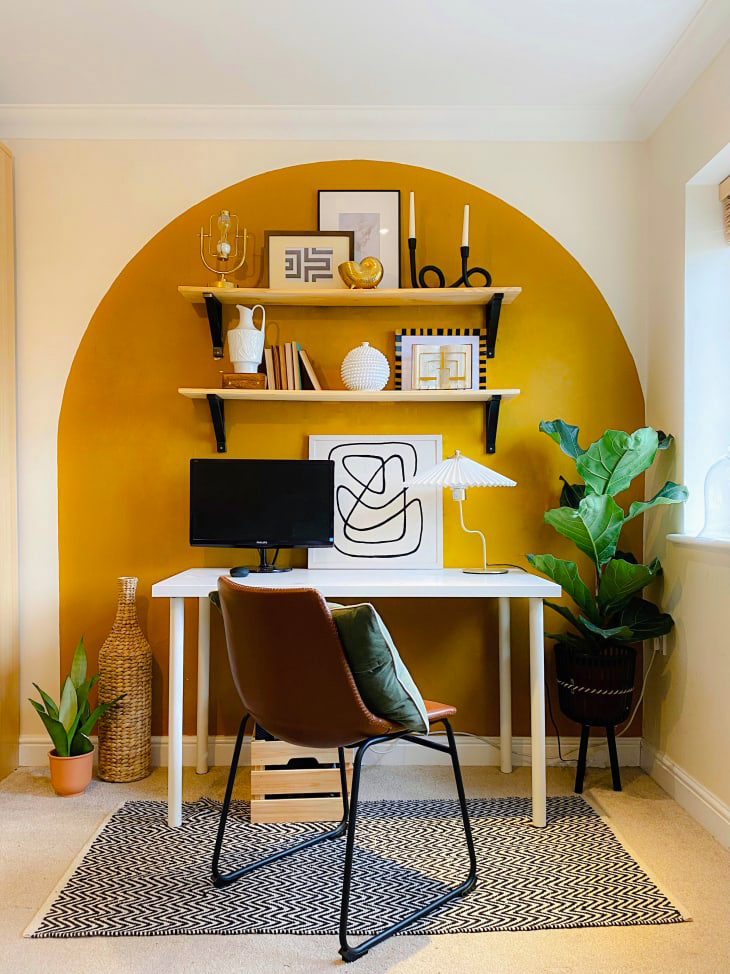 Image Credit: @thepajaamahub
Removable wallpaper and murals are a fabulous way to bring colour and pattern into your home without damaging walls.  They just peel off when you have finished with them leaving no trace.  Similarly you can get removable stickers to cover wall tiles.  Amara gives her top tip here for customizing your walls:
"I love life in Technicolor but my rental doesn't allow paint or wallpaper on the boring magnolia walls. Sigh. I love bold colours. Injecting colour in my rental home without damaging the walls was one of my biggest challenges. I used some bonkers ideas to create a colourful space in every room. A favourite of mine is the painted vinyl arch, which is totally removable in Teen Z's room who is a Golden State Warriors fan. I used a clear self-adhesive book cover film, stuck it to the wall, carved the shape of an arch, and painted it yellow as a nod to his favourite team."   Amara, Content Creator
5.

Get Creative With Washi Tape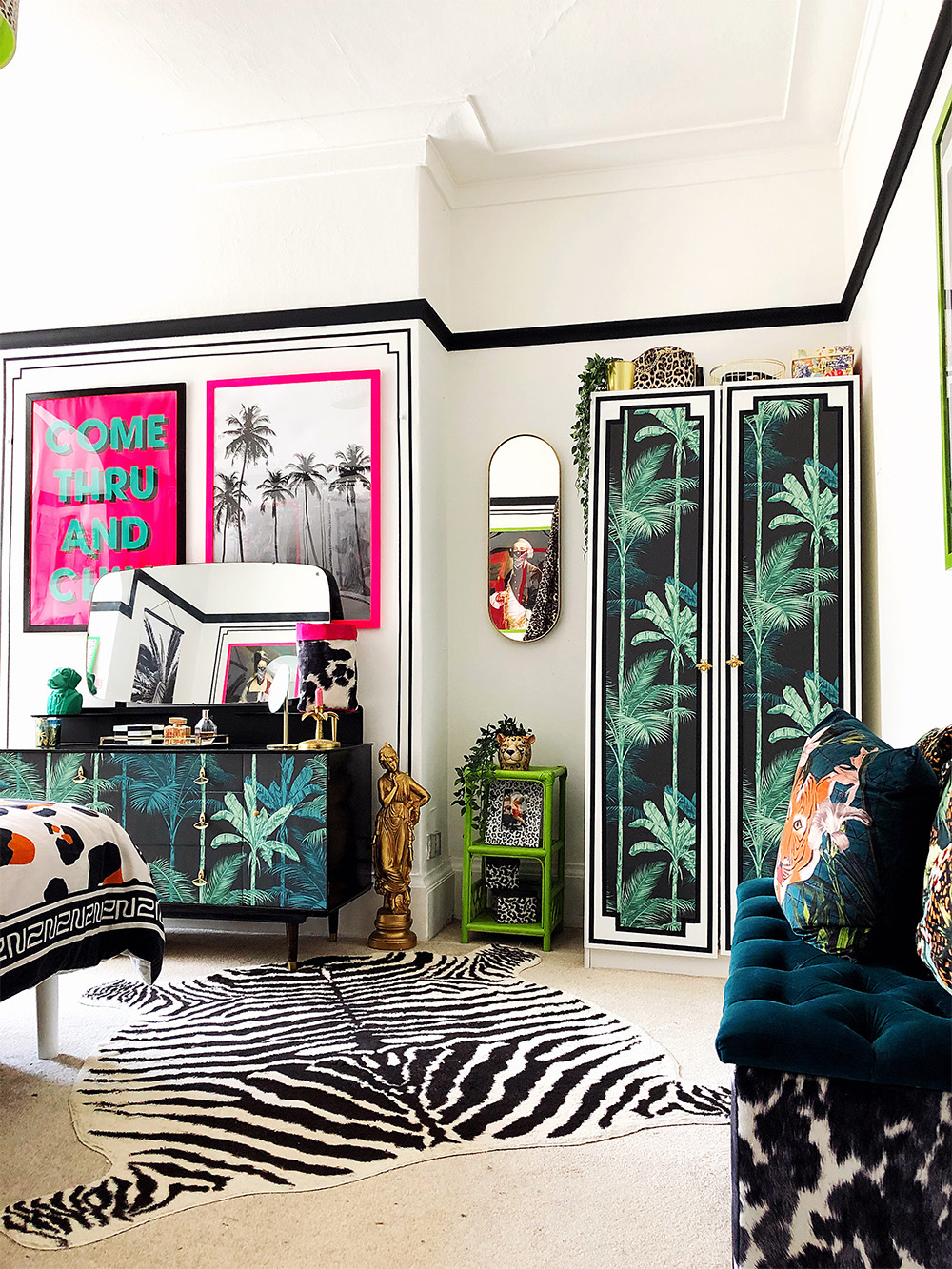 Image Credit: @maisieviolet_rees
Washi tape is so versatile and easy to use that it has to be the favourite for creating effects on walls to add colour and pattern.  Maisie Rees is the expert when it comes to washi tape.  In this shot you can see how she has created borders on the walls with black washi tape. She's also used washi to create the same effect on the wardrobe doors.  This is her top tip on bringing colour and pattern into your home easily and cheaply:
"As far as renter friendly décor products go, washi tape hands down has to be the cheapest and most versatile I have used. It comes in a ton of different colours, patterns and sizes, and best of all it's non-permanent so is easy to remove if you fancy switching things up or you decide to move out of your rental. In my bedroom I've used the tape to add detail to plain Ikea furniture and made faux panelling effects on my plain white walls as an alternative to painting them, which I wouldn't have been able to do in this rental as the walls are covered in white wallpaper. You can also try creating renter friendly wallpapers and feature walls with washi tape too. I've created a confetti style faux wallpaper in our hallway which was an easy and cost-effective way to add pattern to what was before a pretty lifeless space."  Maisie Rees, Interior Designer and Stylist
6.

Use Free Standing Shelving to Add Personality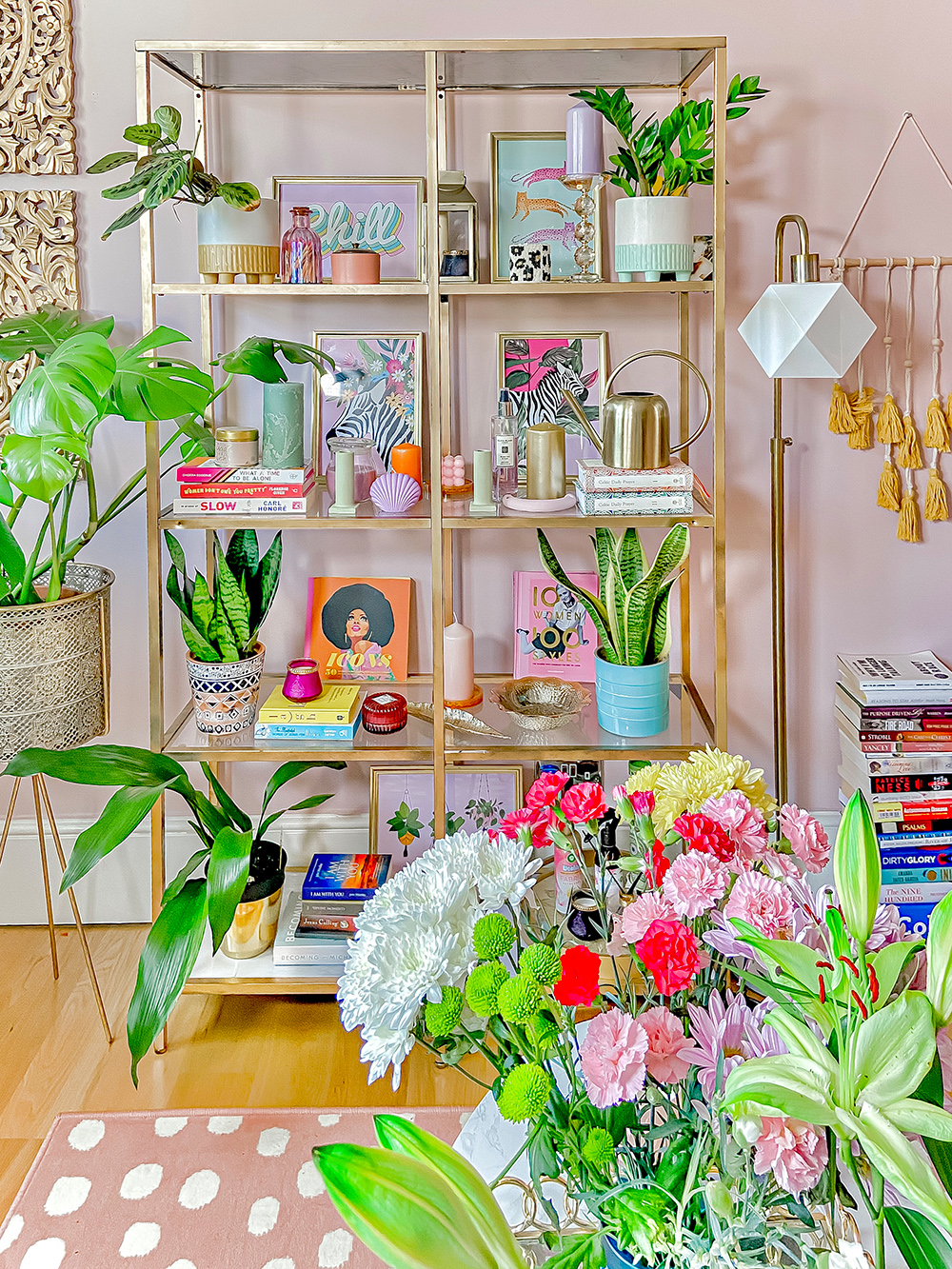 Image Credit: @homewithsisi
Sisi Alfred is a freelance stylist who brings her home to life with a display of personal objects on free standing shelving.  This is her top tip on how create your own personalised space in a rental property:
"There are so many ways you can add personality and colours to your rental without affecting your deposit money. Here I added a free standing shelving that was originally black and I painted gold. I use bright and bold accessories to give it life. Top tips : Place artworks or your favourite books towards the back of the shelf. Layer smaller decorative items such as candles that vary in sizes at the front and add greenery! If you are a colour lover like me, try to use colours that compliments each other rather than using one only. This corner of my home tells a story, a collection of things that has meaning to me. It's a visual representation of my personality so I guess the point is don't be scared to make it you!"  Sisi Alfred, Freelance Stylist
7.

Prop up Artwork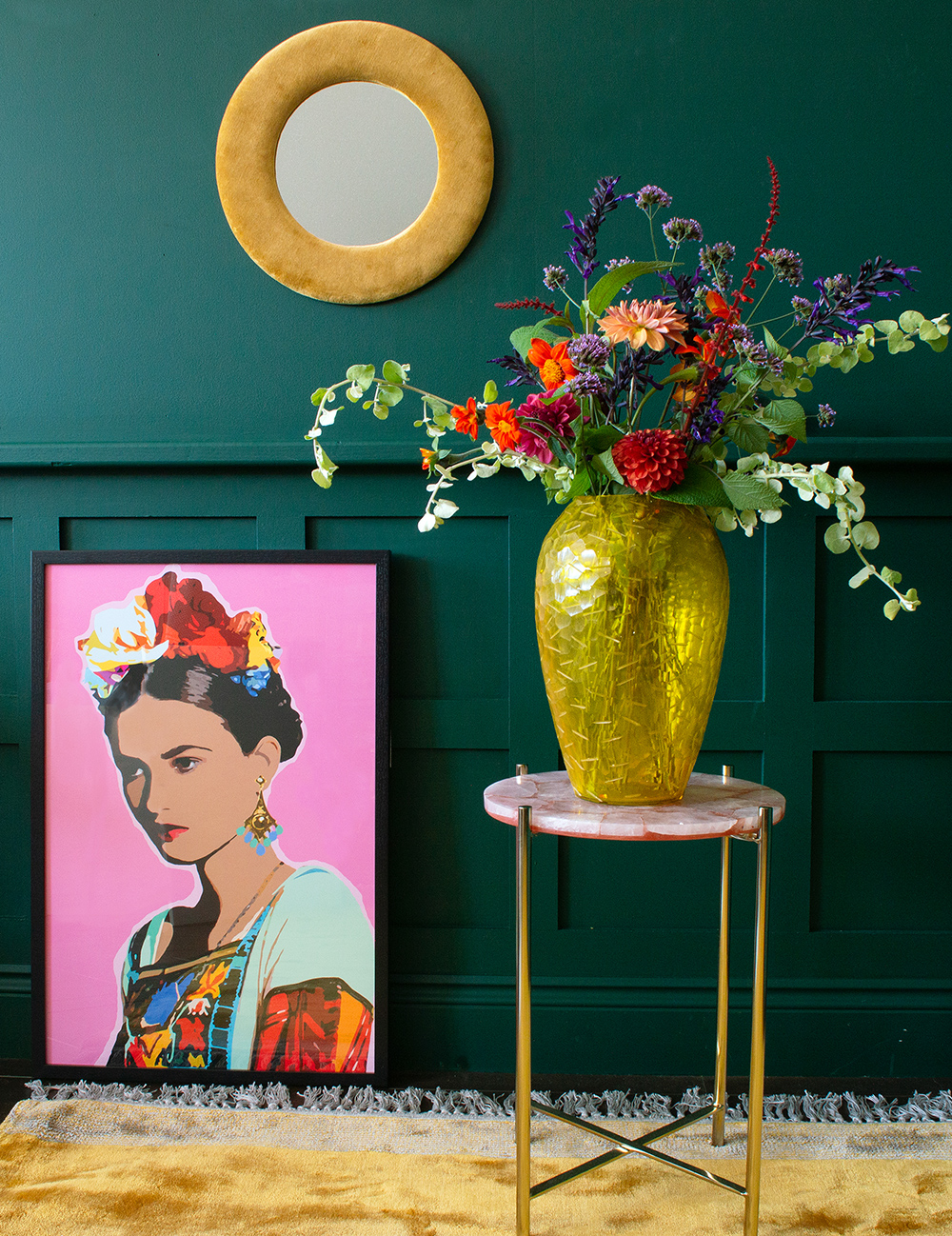 Frida Kahlo Style Print | Statement Yellow Vase
Artwork doesn't have to be hung on the wall – prop it up on a sideboard or chest of drawers.  You can even layer them up to create your own gallery wall that can be changed about when the fancy takes you.  Bigger pictures can be propped against the wall for your very own style statement.  Or use an artists easel to display a fave piece of artwork.  Again the benefit of all these options is you can change your selection at will to create a different vibe.
8.

Add Life!
Add greenery and flowers for a lush hit of colour and warmth.  Plants and flowers bring life to a room like nothing else can.  They create a hit of texture, colour and pattern that can disguise bland walls.  Although the initial investment is higher with faux plants and flowers they have the advantage of longevity and no TLC, and of course you don't have to worry about them being suitable for where you want to put them.  The plants I've killed from putting them in too much sunlight or too dark a room!  They never seem to be happy where I want to put them and sulk.  If you have a selection of faux flowers you can change them around to vary your display and mix them in with real flowers and greenery.  Plants that trail are great for shelving units and on top of cupboards for a hit of soft green to enliven a space.
9.

Cover the Floor with Rugs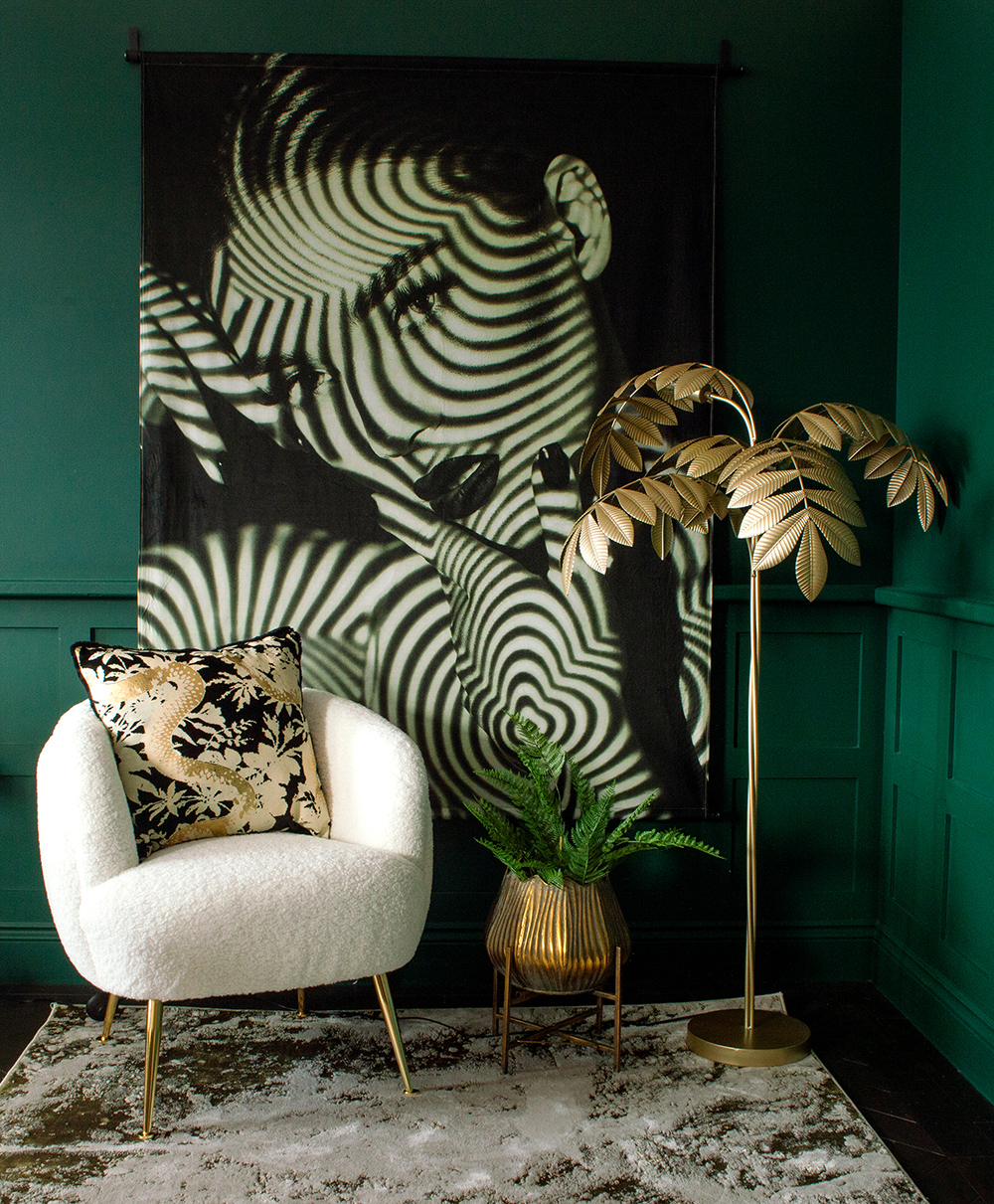 Golden Lustre Rug | Hypnotic Woman Velvet Wall Hanging | Palm Leaf Floor Lamp | Faux Sheepskin Chair
Rugs are a fantastic way to disguise dodgy carpets and nasty lino you don't like. If you wanted to cover the whole floor you could have a piece of carpet cut to size and the edges bound to make a really large rug.  Or layer up rugs for a feast of pattern and colour on your floors so they take centre stage.  They also have the advantage of protecting the flooring underneath from any damage.  For the kitchen you can buy vinyl rugs that are wipeable and suitable for kitchen use.  Amelia did this in her kitchen as they didn't want to replace the terracotta flooring, but she couldn't stand the colour.  And, again it protects the flooring underneath which is always a consideration in rentals where you could lose some of your deposit if there is any damage.
10.

Change Cupboard Handles
Last but certainly not least, change cupboard and door handles for a whole new look.  Replacing handles with the same size ones means you can put them back when you leave and take yours with you for your next property.  It's amazing the difference new handles can make to bedroom, kitchen and bathroom cupboards.  Sounds a pricey job but if you buy handles you love they are investment pieces you will always love.
Are you inspired?  I hope so, there are so many good ideas here on how to decorate a rental property. Ideas that can be adapted for your own space and help you to create a warm and inviting home that reflects your personality.  So, whether you are renting or just want to give your home a quick spruce up without investing too much cash, get those creative juices flowing and create your own slice of heaven.
Leave a comment
Your comments make us happy!
Blog Etiquette
Please note that all content, including text and images are copyright of Audenza, unless otherwise stated.

If you would like to use content from our site, then we're very flattered to hear that, but please note its origins on your site or blog, provide a link back to us and kindly let us know where you have used our content.

Thanks!