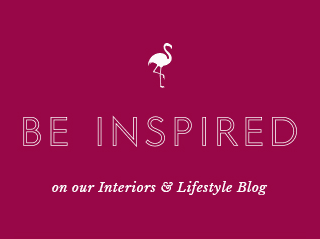 How To Care For Velvet Furniture
13 Aug 2021
Velvet furniture is visually stunning (and one of our personal favourites), however it is a unique material, so we've put together some top tips on how to care for velvet furniture, to keep it looking its best for years to come.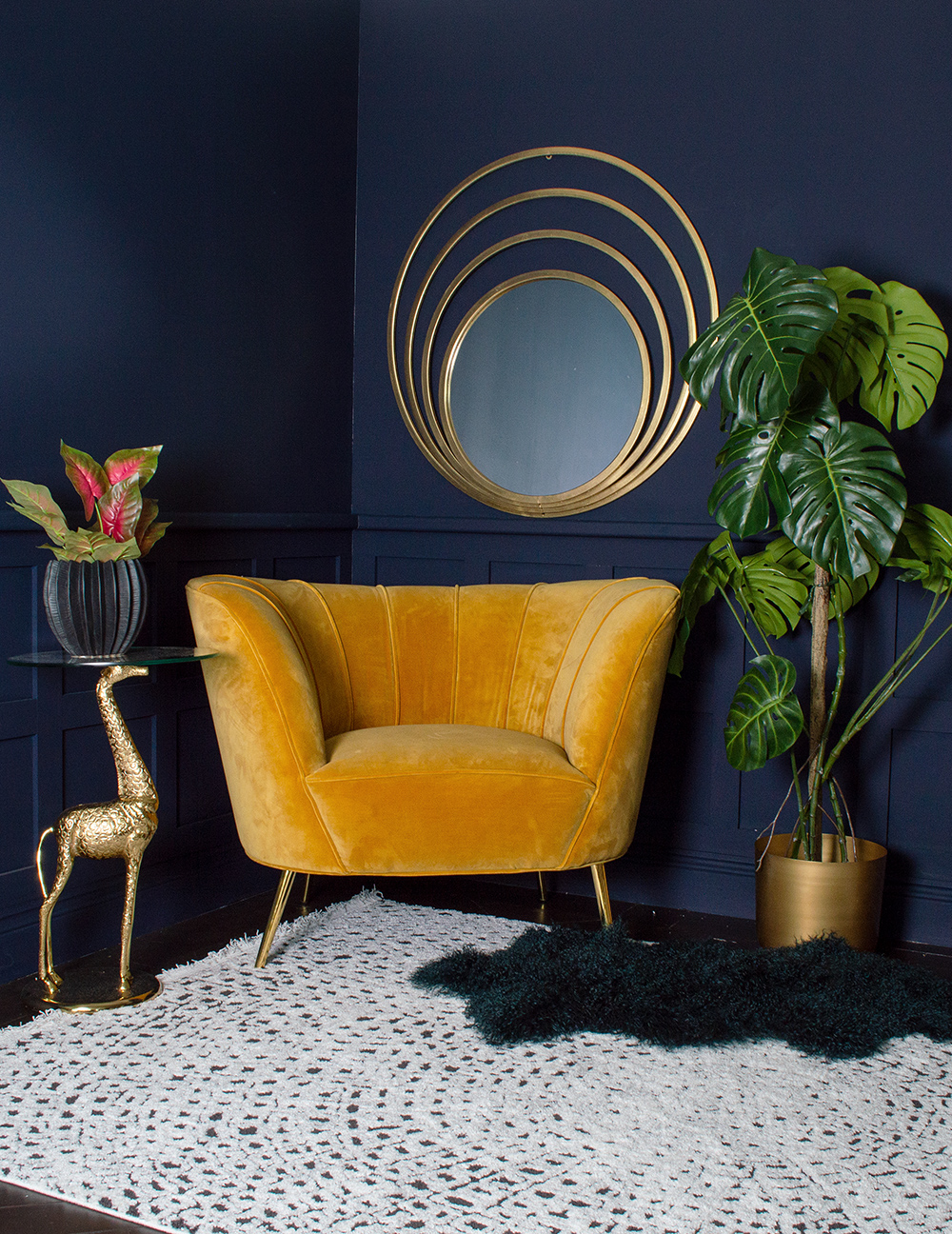 Curvarella Turmeric Velvet Chair | Giraffe Glass Top Occasional Table | Aarunya Monchrome Rug
Why does velvet require special care?
Velvet is a type of woven tufted fabric, which can be made from several different types of fibres that are then woven on a specialist loom. The fabric creates a short dense pile, which gives the velvet its unique softness. However, due to its unique finish, it requires a little maintenance.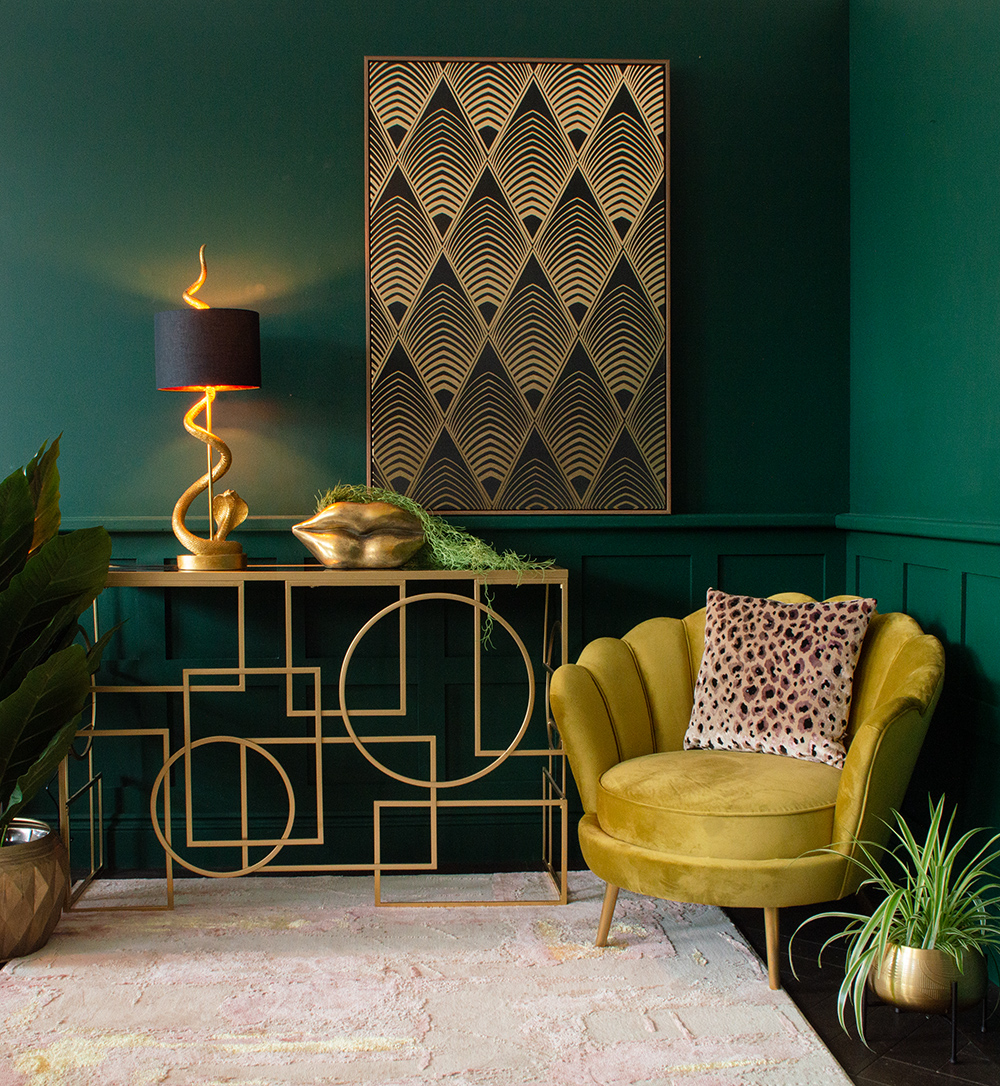 Gold Links Console Table | Gatsby Velvet Armchair | Snake Table Lamp | Gold Lips Planter | Deco Style Canvas Art
General Care For Velvet
Over time, velvet can become crushed and change in appearance slightly, but don't let that put you off, as there are some simple measures you can take to preserve its softness and alluring appeal.
For items of velvet furniture that are facing heavy use, it's advisable to gently vacuum the fabric with an upholstery attachment at least once a week. Alternatively, you can also use a soft bristled or clothes brush, ensuring to brush in the direction of the nap of the fabric.
Velvet is prone to marking, so be mindful not to leave anything heavy resting on your furniture for too long as this can cause marks and dents. Should this happen, pressure marks can be easily removed through light steaming and brushing the affected area.
To help prevent wrinkles, especially on sofas or armchairs where cushions and covers can be removed, it's worth turning and shaking them regularly. This will help to avoid any long-term creases which may be more difficult to remove.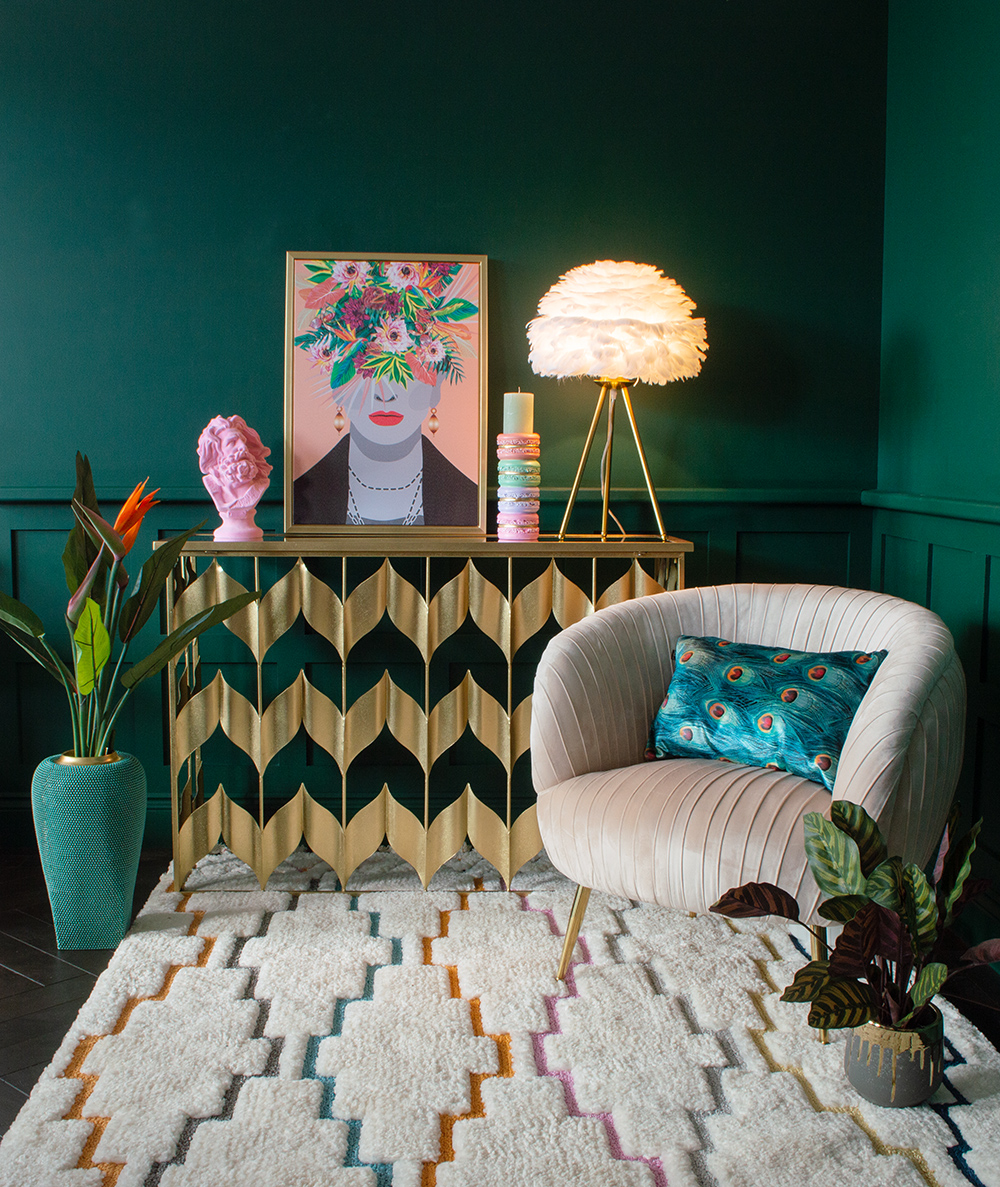 Marilyn Pink Velvet Armchair | Gold Console Table | Frida Style Canvas Art | Macaron Candle Holder | Colourful Berber Style Rug
Cleaning Spills and Stains on Velvet
It's important to know what material components your velvet is made from, as ways on how to care for velvet furniture can vary from type to type. It's advisable to seek professional cleaning for larger stains and for acetate, rayon, or silk velvets. However, if the stain is small and less prominent on cotton or polyester velvets, there are ways you can keep it looking its best at home.
For any spills, avoid rubbing the affected area, instead, blot lightly with a dry cloth. Applying too much pressure may cause damage to the weave. Finally, to prevent any unwanted marks, use a hairdryer from a safe distance, and once dry, softly brush the area to stop any matting.
If you're looking to use an upholstery cleaner, be sure to test it on a discreet area of your furniture first just as a precaution to avoid any discolouring or marks.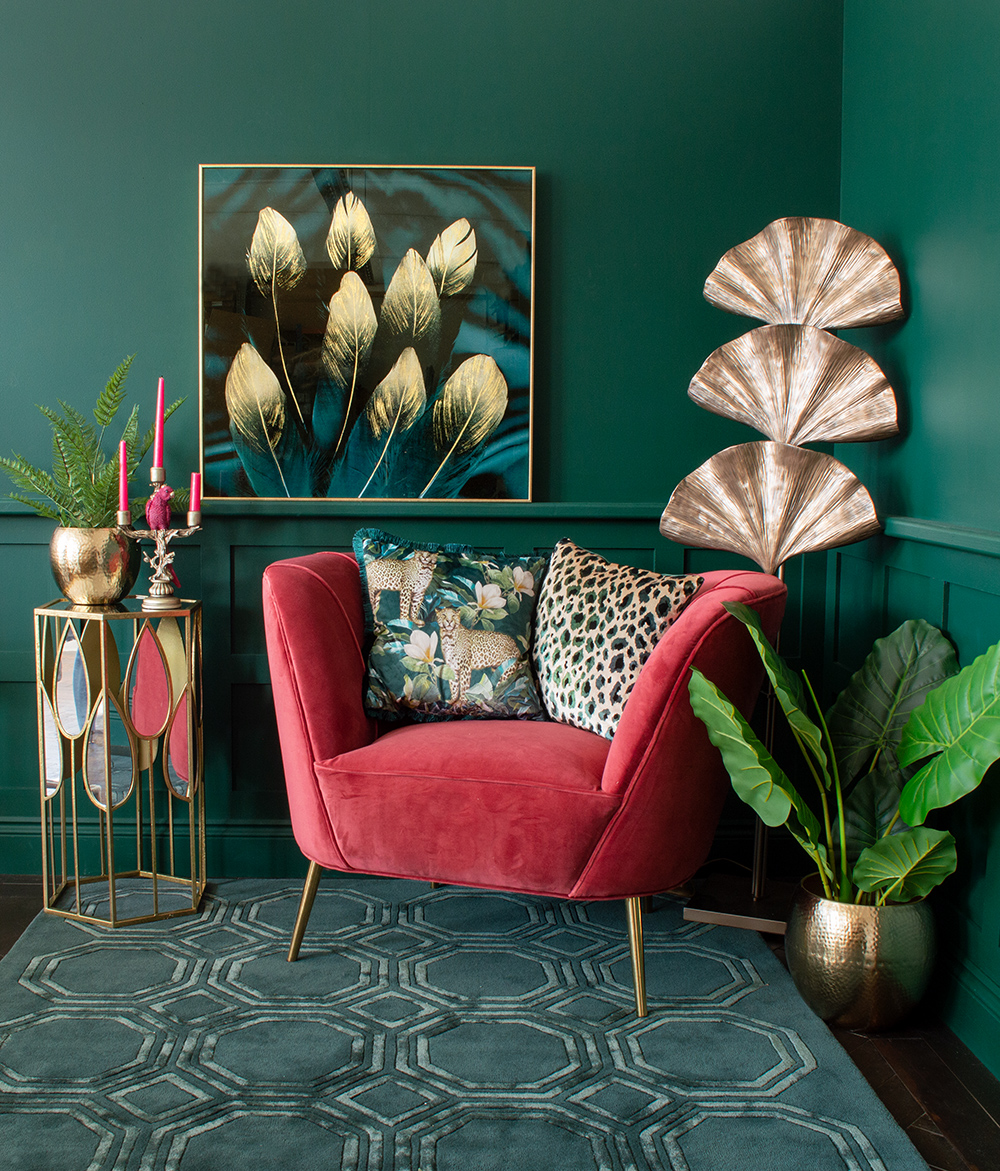 Cherry Pink Velvet Chair | Leopard Jungle Cushion | Serpentine Leopard Print Cushion | Mirrored Nest of Tables
So there you have it folks, our selection of tips on how to care for velvet furniture. We hope this post helps you to keep your velvet upholstery looking beautiful, and for those who are contemplating investing in this lavish fabric, why not shop our alluring collection of velvet furniture.
Leave a comment
Your comments make us happy!
Blog Etiquette
Please note that all content, including text and images are copyright of Audenza, unless otherwise stated.

If you would like to use content from our site, then we're very flattered to hear that, but please note its origins on your site or blog, provide a link back to us and kindly let us know where you have used our content.

Thanks!