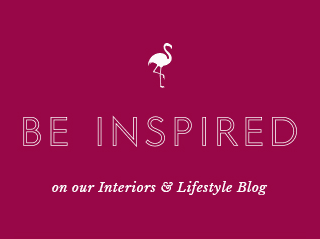 Top 10 Gallery Walls Inspiration
12 Jun 2020
I love gallery walls but, ooh I do find it difficult.  I have a small one in my bedroom above a turquoise chest of drawers that I love, but I had a particularly disastrous one in my garden room a few years ago that I think put me off attempting it again on a large wall.   On analysing the ones that I'm drawn to they are a mixture of artwork, photo's, and objects such as plates, mirrors, wall sconces and greenery.  I like the contrasts.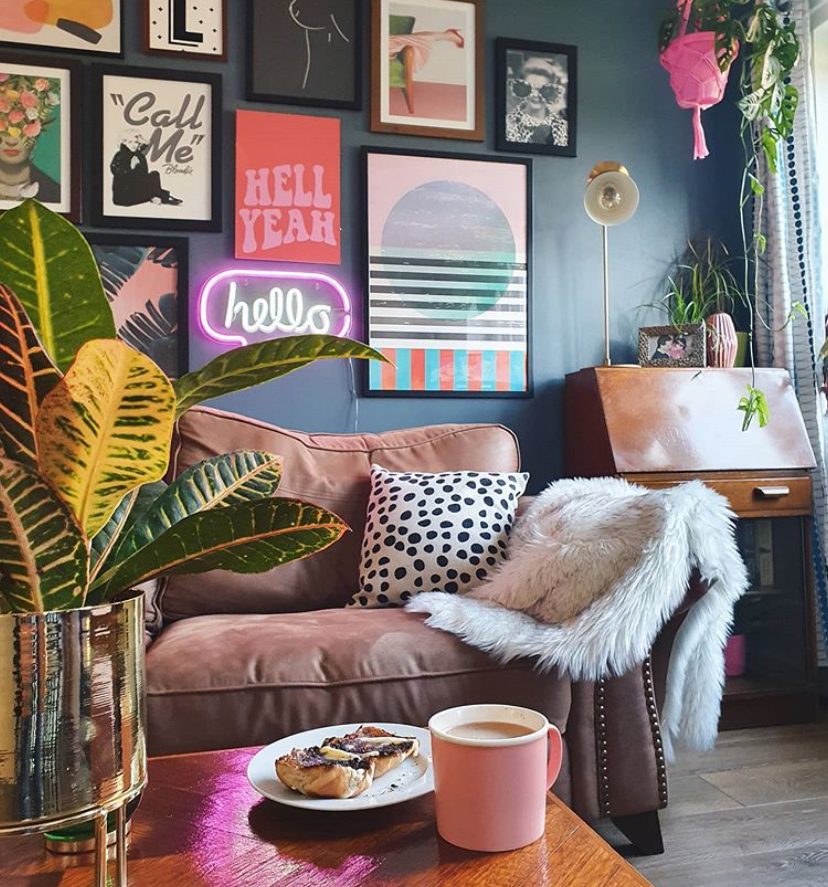 Image credit: @lauraatnumbertwelve
So, for those of you out there, who like me are struggling, we bring you our top 10 gallery walls inspiration.  And even if you have nailed it, it's always intriguing to see what others have done.  We have also included some tips on how to achieve the look from the owners of gallery walls that we love.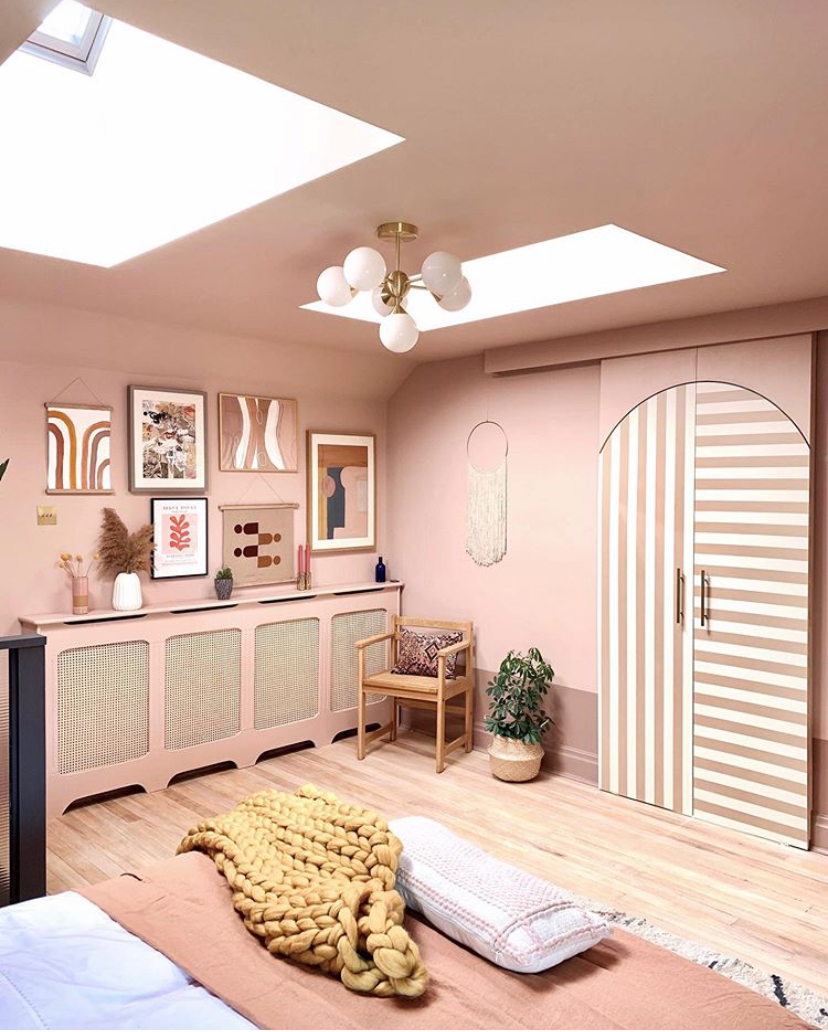 Image credit: @oakappledecor
Start from the middle and work outwards
We featured Rachael's colourful house on our blog here, and her top tip is to start from the middle and work outwards;
"I try to use a variety of different sized frames on my walls – both portrait and landscape. I also collect smaller things to fill gaps such as plates or lights. I always get the frames up first and then I work on filling them. I tend to start from the middle and work outwards – sometimes having to buy some extra bits to fill the wall up. And if I'm using a variety of colours, I try to spread them evenly throughout the pieces."
Rachael Haven, Artist | @rachaelhavenhanddesign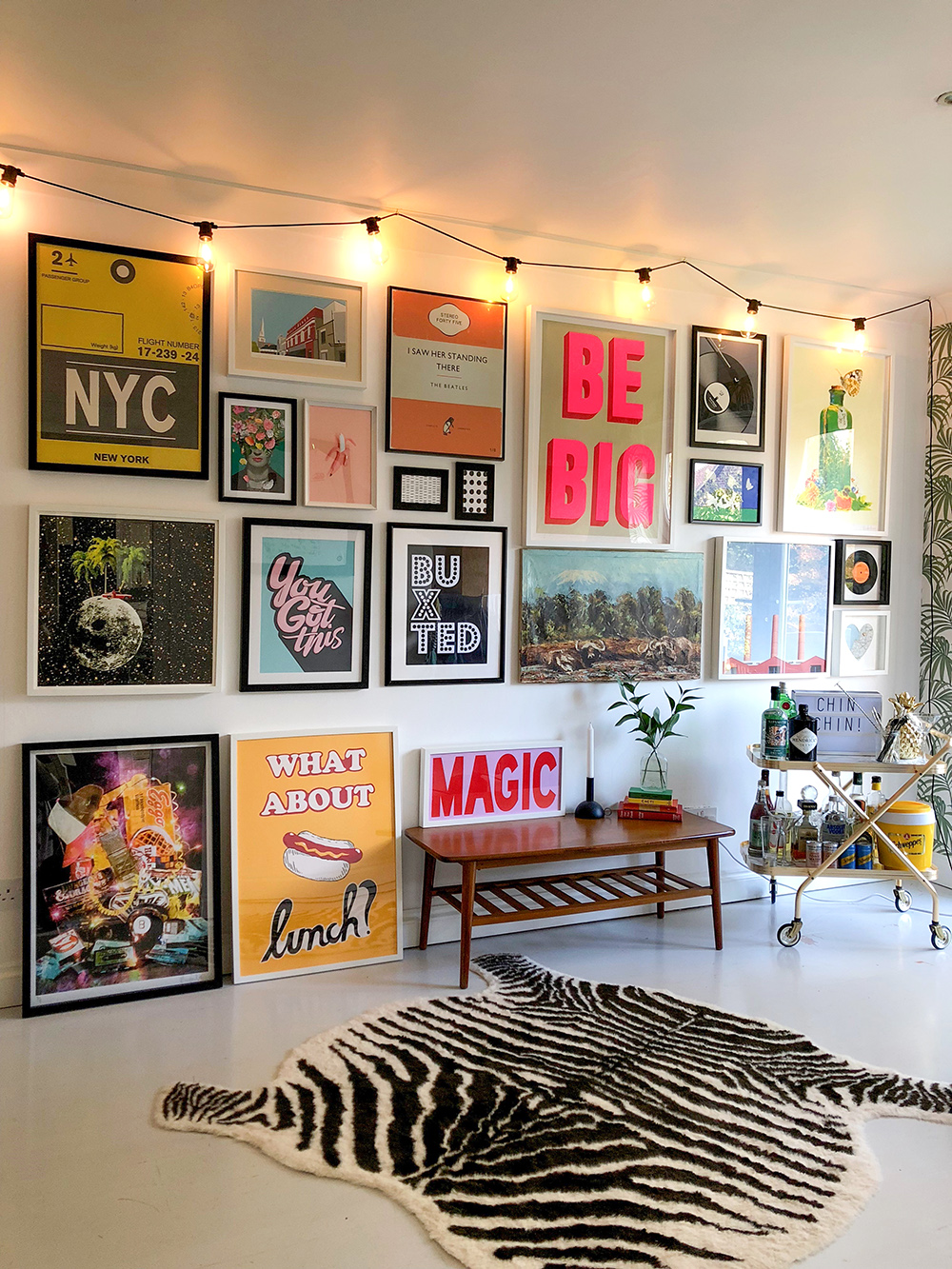 Image credit: @nest_twenty_eight
Select complimenting colours
Lucinda selects the art for her gallery walls based on complimenting colours;
"It normally takes me a long time to gather and curate the art for gallery walls, as I like to display each piece to compliment the next. I tend to do this based mostly on colour and to reflect the mood of the space that I'm putting the art in, so it varies drastically from room to room in my home!"
Lucinda Mitra, Interiors & Lifestyle Blogger | @nest_twenty_eight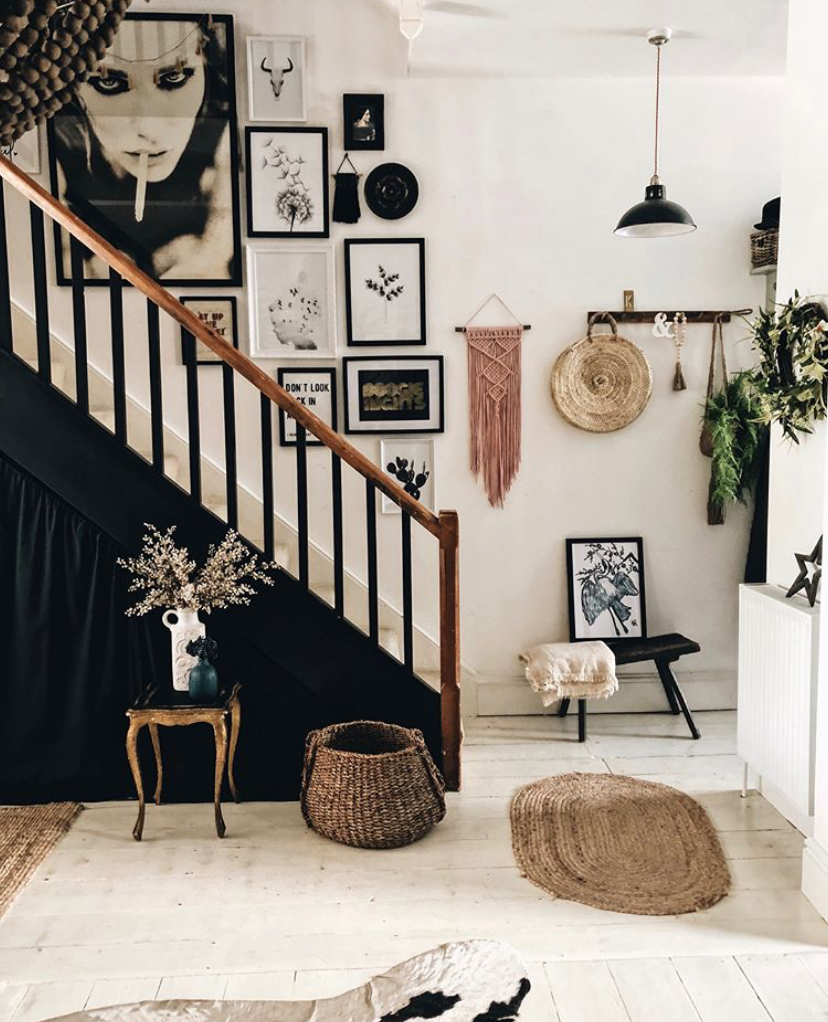 Image credit: @kylamagrathinteriors
Vary the sizes of art
I think a gallery wall staircase is particularly difficult to achieve successfully but this one is really stunning.  The artwork reflects the monochrome colour scheme, and I like the one very large image surrounded by smaller prints.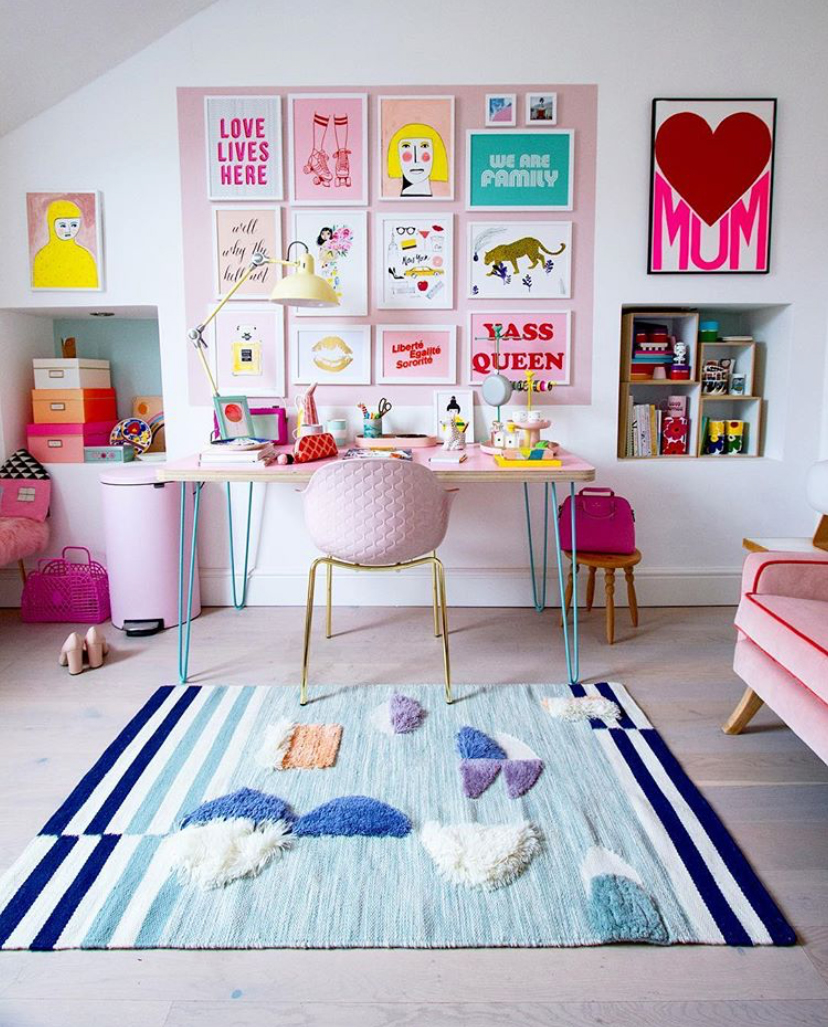 Image credit: @littlebigbell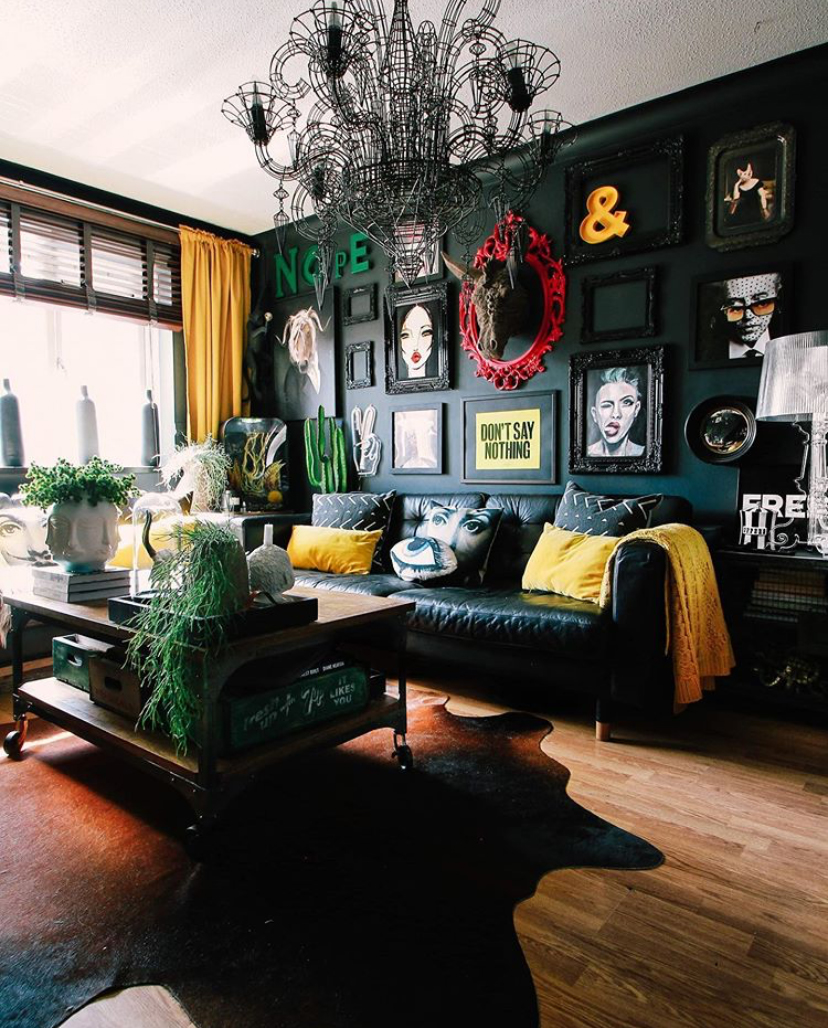 Image credit: @patirobins
Work on it gradually
We featured Sarah's stunning gallery walls on our blog here, and her top top tip is to work on it gradually over time;
"I love a gallery wall, again I just go with it, I try and make sure the artwork has the same kind of vibe, I like to have lots of different size pieces, as well as different shapes so you can really mix it up and create something different. I always give myself plenty of time, putting a few pieces up and then leaving it for a while before adding to it, to assess what looks best where."
Sarah, Interior Influencer | @nudeandthenovice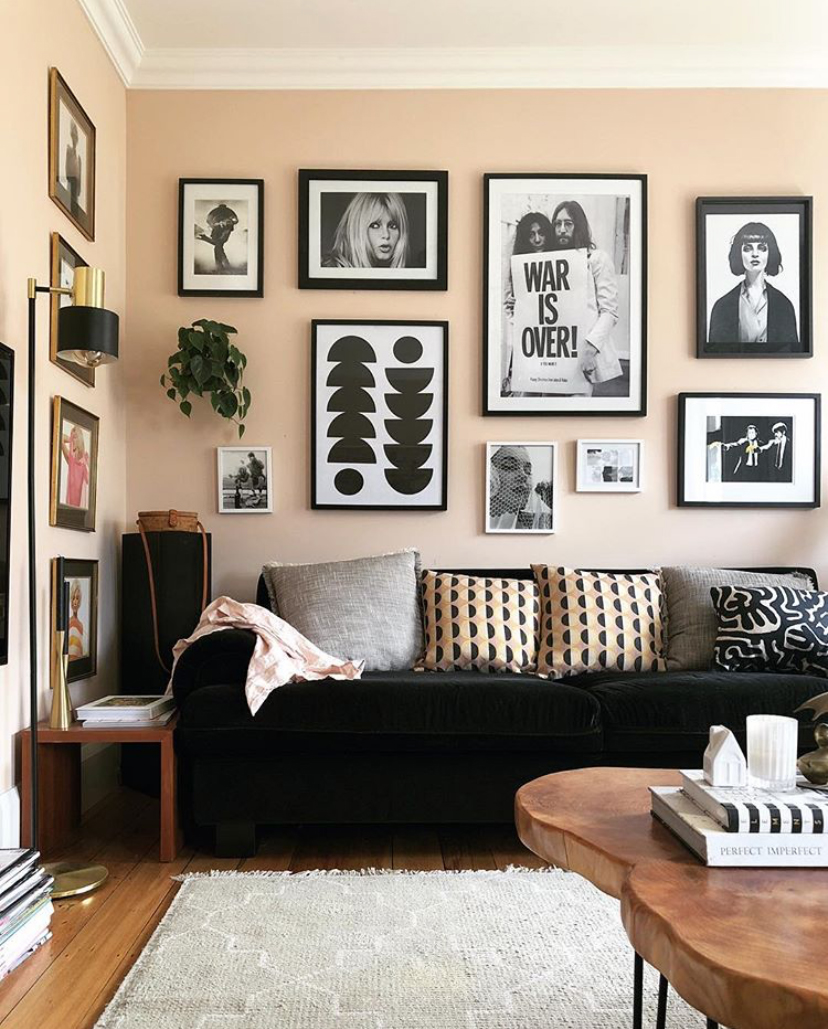 Image credit: @michellematangi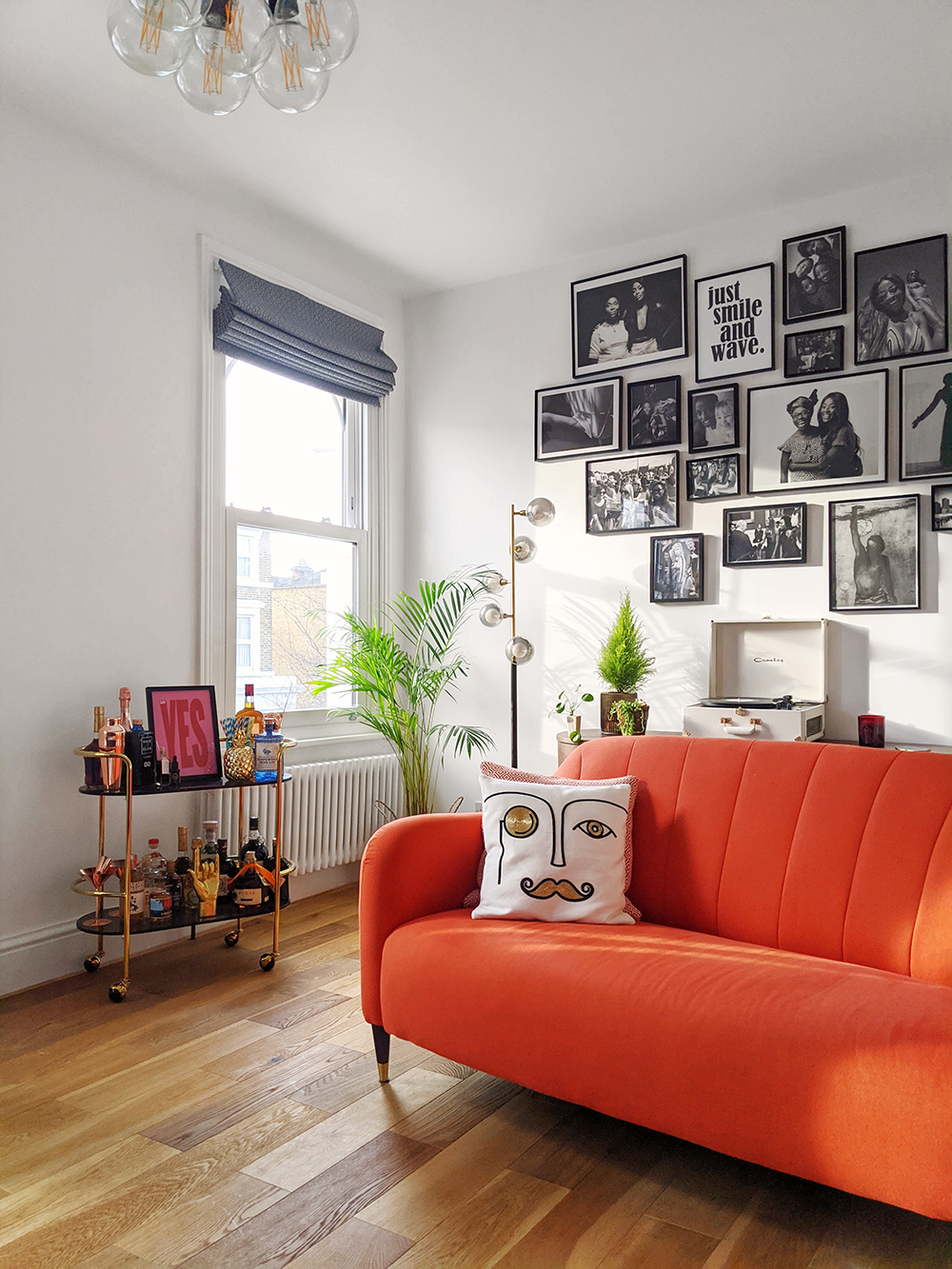 Image credit: @homewithaj
Tell a personal story
I absolutely love AJ's gallery wall of photo's, and also her thoughts on creating a gallery wall of memories;
"Be it with photos, typography, art or a mixture of all, I feel that gallery walls fill a space with stories and what's a home without a story?
This is my living room wall and it will always make me feel at home. My mum's living room wall has forever been filled to the brim with photos printed in colour, hung using miss-matched frames. She has so many they even take over her shelves and spill onto the floor! 
Whilst mine is minimal in comparison, I was sure to create a gallery wall that can grow, with my intention being to add more special moments to my wall year after year, just like my mum. 
Photos fill my space with positive energy, sparking such fun conversation when visitors come round and they always evoke memories of happy times. My favourite kind of stories live on this wall."
AJ Odudu, TV Presenter | @homewithaj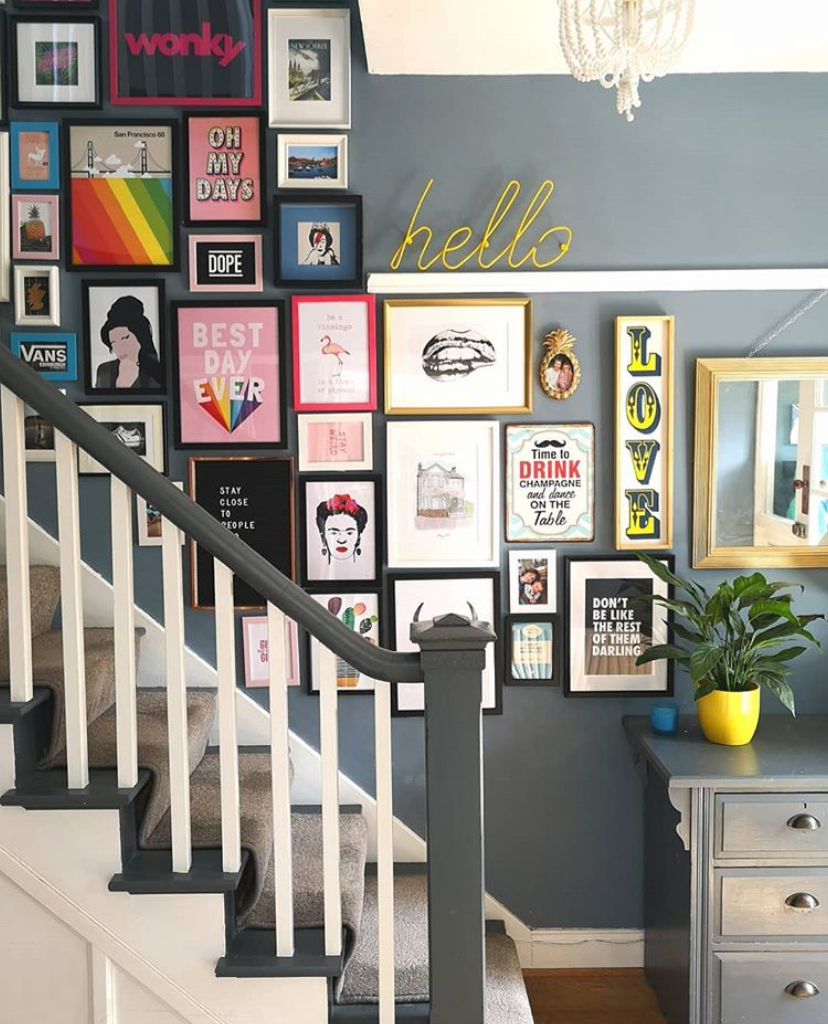 Image credit: @flawsomehome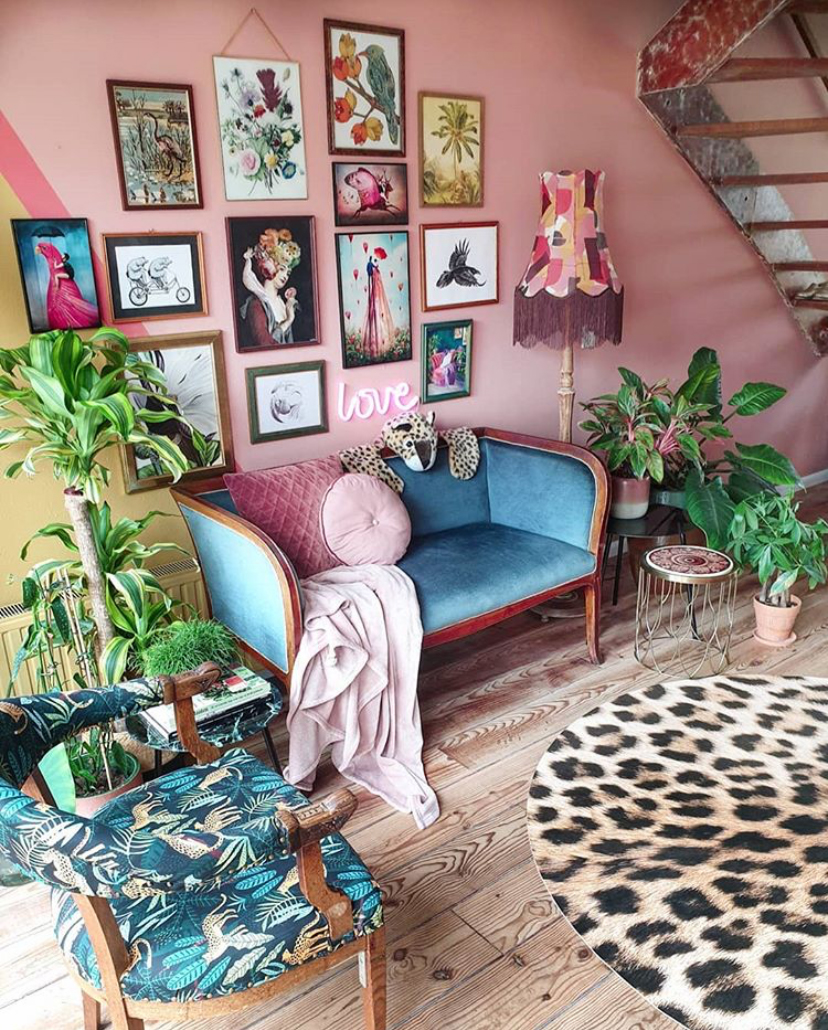 Image credit: @mindy_schroor
Gathering together these quotes I think the true essence of a successful gallery wall is for it to be curated slowly over time with things you love!  Having down sized dramatically a few years ago I have cupboards full of framed family photo's going back 100 years that I am now going to attempt to make a gallery wall with up the stairs.  Slowly and thoughtfully!
Leave a comment
Your comments make us happy!
Blog Etiquette
Please note that all content, including text and images are copyright of Audenza, unless otherwise stated.

If you would like to use content from our site, then we're very flattered to hear that, but please note its origins on your site or blog, provide a link back to us and kindly let us know where you have used our content.

Thanks!