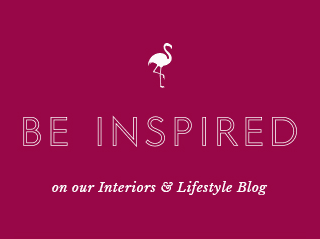 House Tour: A Cosy Family Home with an Inspiring Mix of Colour & Pattern, and a Must-See Gallery Wall
19 Mar 2021
Our house tour today is from Jo at Cloud Nine Interiors and let me just say before we start, that I could quite happily move in here!  Jo is a woman after my own heart – a lover of pink and green with lots of yellow and black thrown in, plus lashings of gold, and in a fabulously eclectic style.  Just about sums me up, so I'm excited to be giving you a glimpse into her home, and her thoughts.  Very much a glamorous home but with a sense of liveliness and fun that makes it feel like a well loved home.  Take the house tour and see what you think to Jo's style.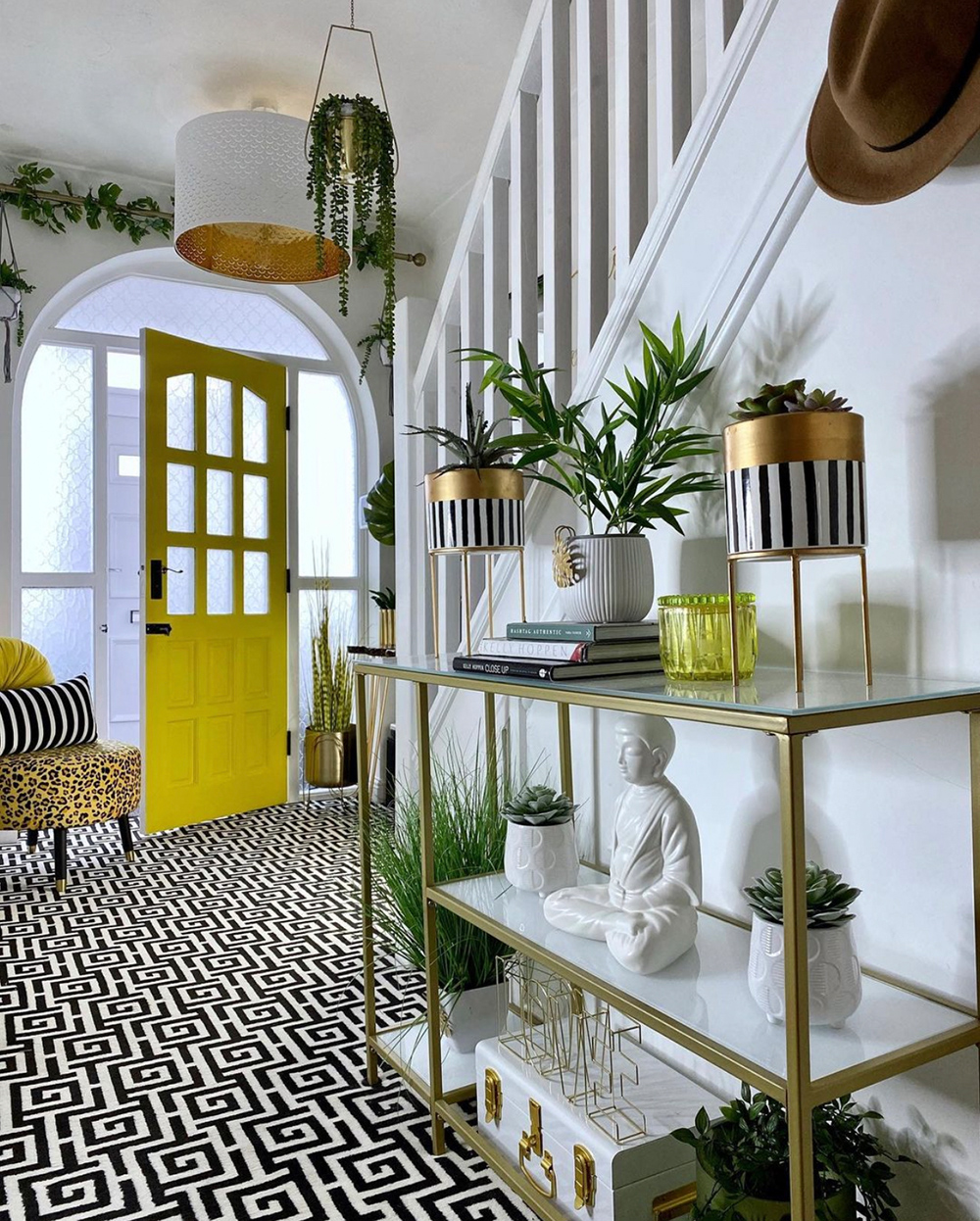 Tell us a little bit about yourself, who you live with and what city/country you live in?
I'm an Exec PA 9-5 and an interiors content creator/part-time blogger the rest of the time! I live with my two grown up daughters in Leicestershire, UK. My love for interior styling really took hold when I started doing up my house about three years ago. I had a tonne of ideas in my head, a fixed budget and a boat load of motivation to turn my uninspiring home into something colourful and creative. I started my Instagram account at the same time and became totally consumed by the world of interior styling.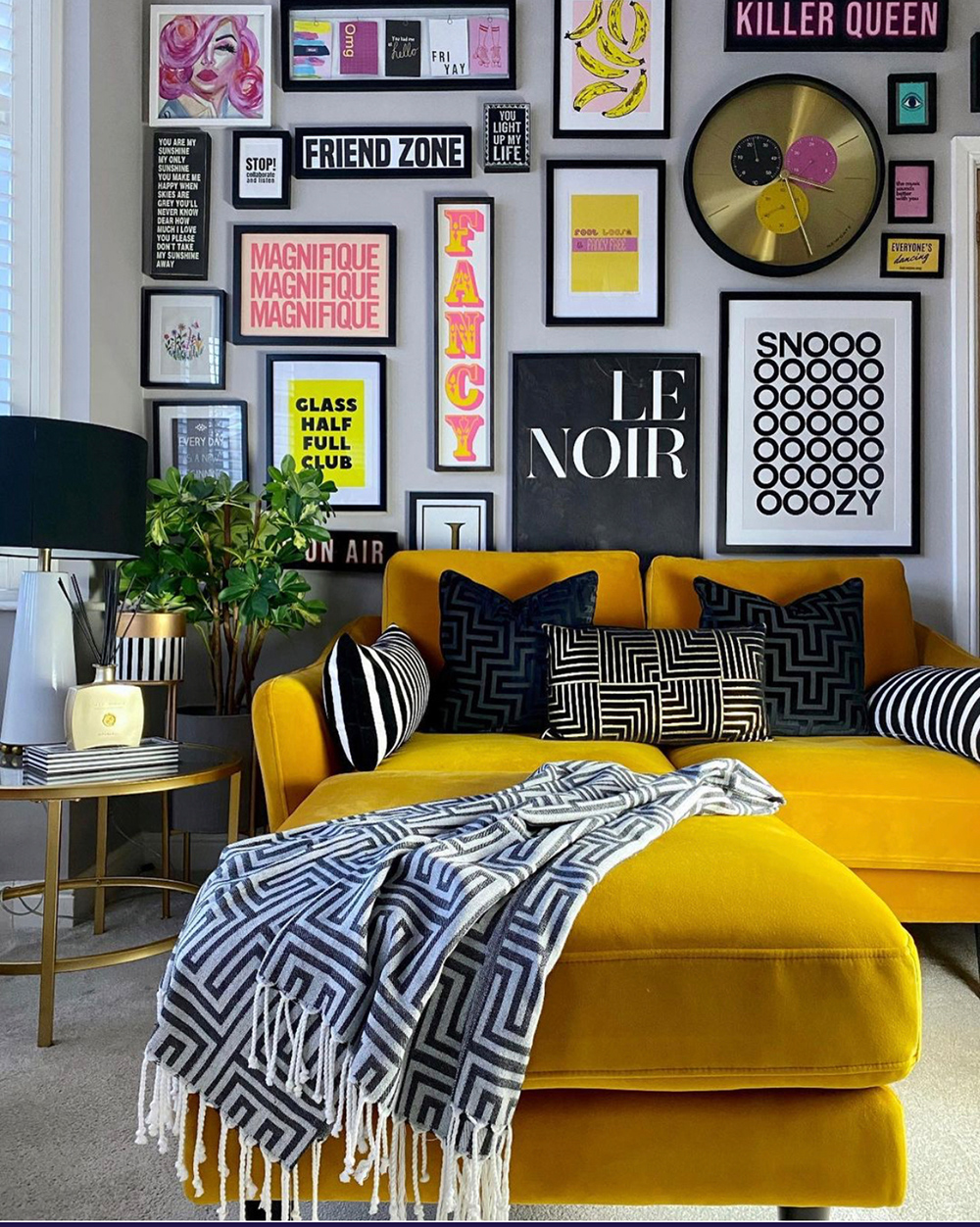 How would you sum up your style?
I'm often asked what my style is and I usually default to 'eclectic' as I don't think my décor choices fall into any one specific category and I love mixing old and new, colour, pattern and textures.

What sort of condition did you buy the house in? Have you done much structural work to it, or has it been mainly decorative changes?
I bought the house with my ex-partner just over 20 years ago and it was in relatively good condition but we did inherit a few dated features such as a 70's brick fireplace that ran the length of the living room and some questionable DIY wardrobes! We removed the old fireplace and replaced the ceiling in the back lounge and the rest of the rooms were decorated to our own taste but no structural changes were made. Due to change in personal circumstances, the house was pretty much left untouched for several years until more recently when I embarked on a total overhaul. This included a new boiler and heating system, window replacement, a new kitchen and bathroom and fitted wardrobes in the two larger bedrooms.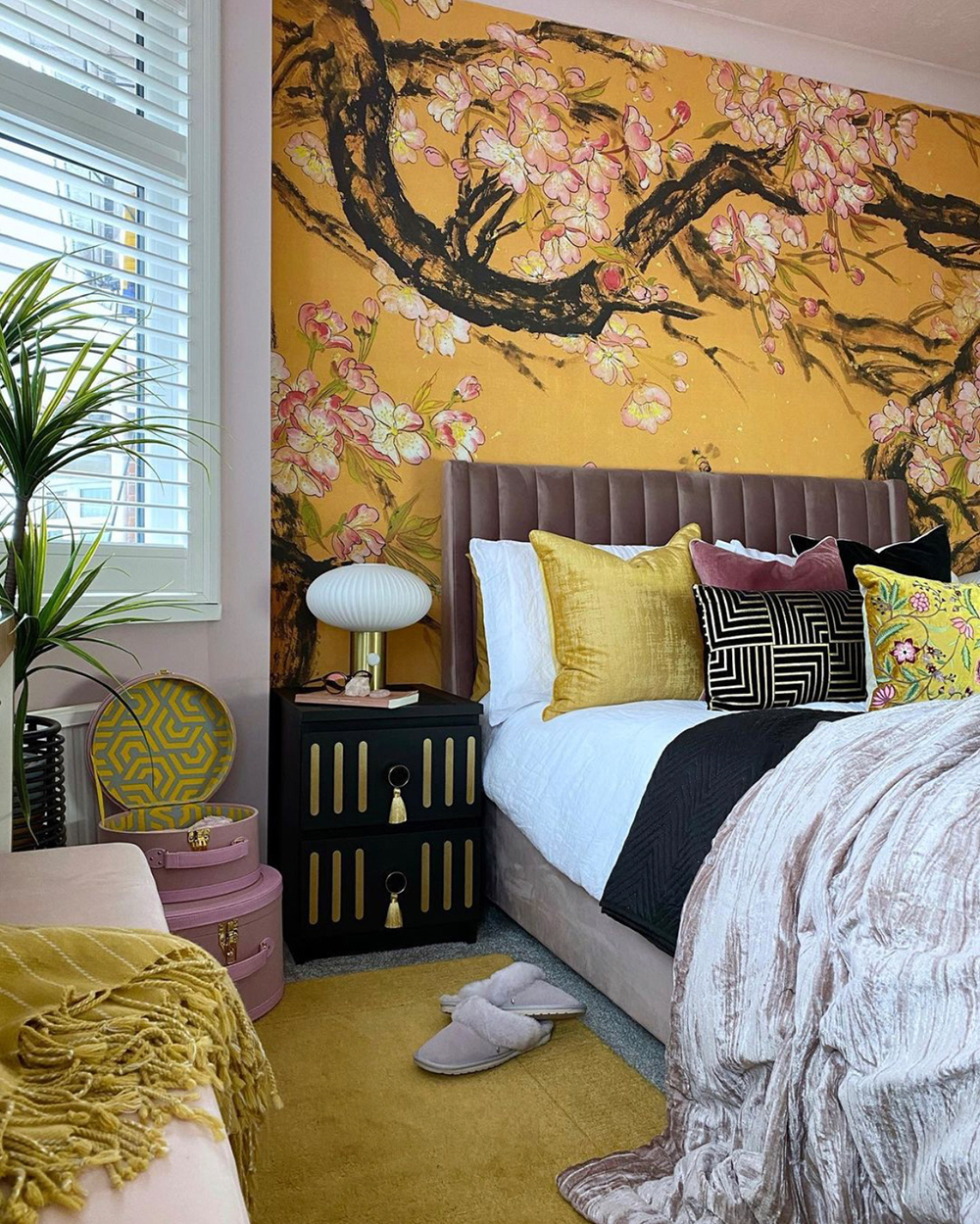 Decorating is very much a learning curve – can you tell us about a decorating mistake that you've made over the years which others could learn from?
When we first moved in my partner talked me into painting all whole living room red, convincing me that it would create a cosy and cocooning space. I personally found the room overwhelming and I could never fully relax in there, in fact it actually agitated me!  Nowadays I always consider the psychological effects of using a certain colour and think about the feel/atmosphere I am creating. I love the colour yellow and I have it in three separate spaces but I'm careful on the tone and generally use it as an accent – large quantities of bright yellow can lead to feelings of anxiety and irritation.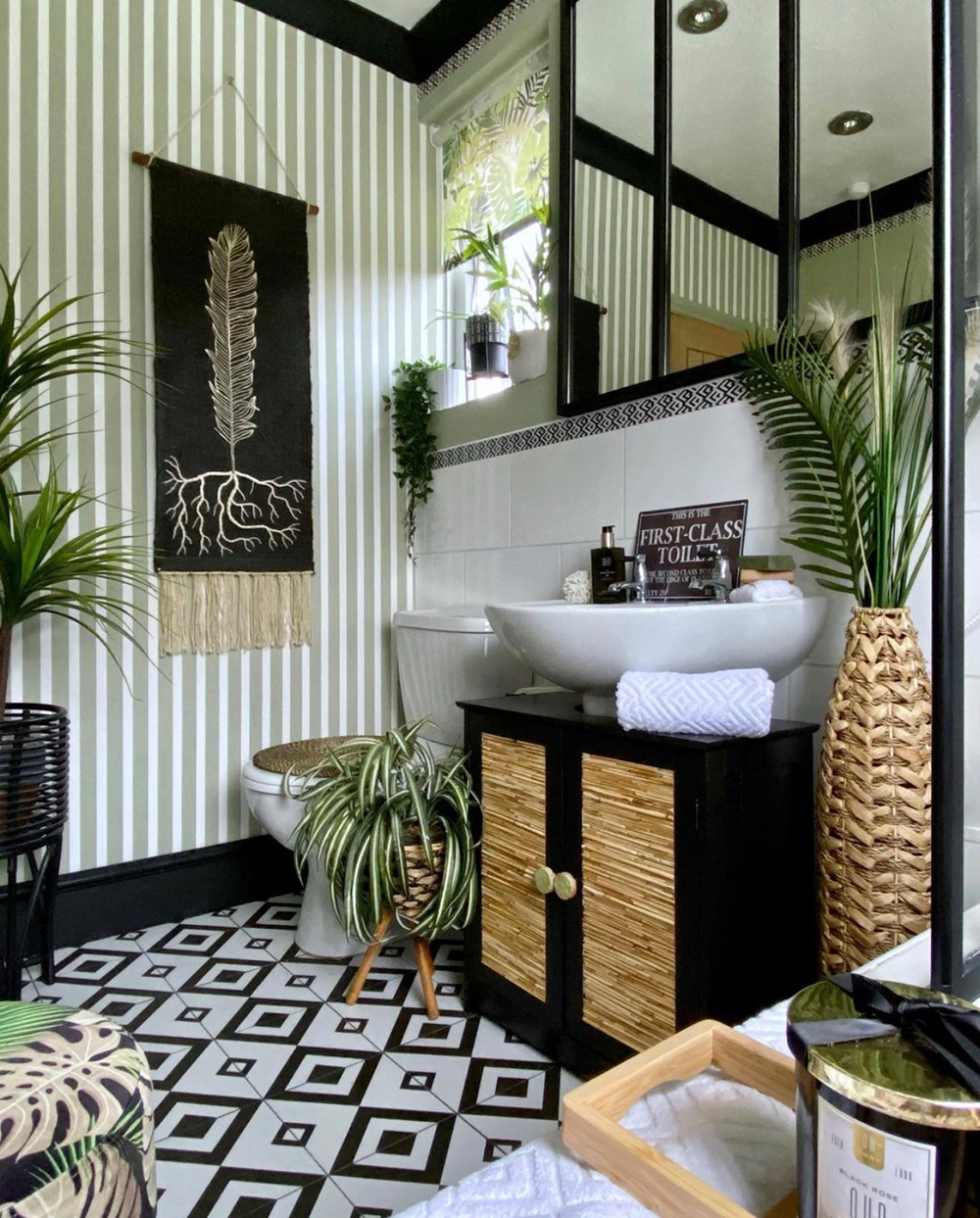 You totally nail gallery walls – what are your top tips for creating these?
Gallery walls are a great way to inject personality into a space. When I started my main gallery wall I decided to keep the frame colour uniform by using all black but a mix can be just as effective. When it comes to choosing prints it really is just a case of whatever speaks to you in some way, I once read that the sign of a great gallery wall is that it sparks a conversation from other people that view it – I really like that. The best advice I can give it to place all the prints onto the floor first and keep rearranging them until you're happy with the layout, I would also use a larger piece in the middle and then work outwards from there.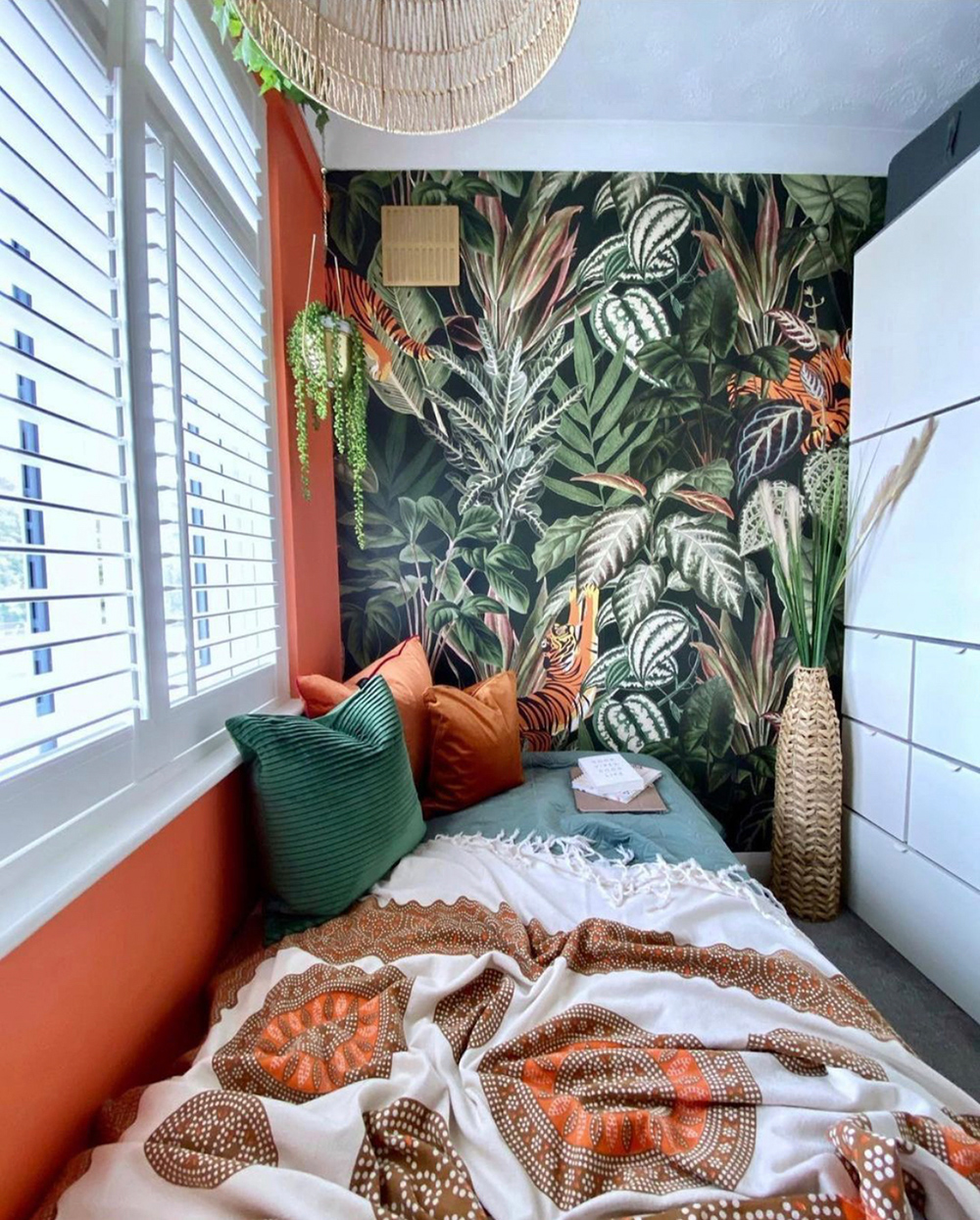 You're not afraid to use some beautiful, bold colours. How do you go about choosing colours for a new room scheme?
When I first started the house makeover I opted to use pale grey in most of the rooms as it felt like a safe place to start. I did have accents of colour in soft furnishings but over time I gained more confidence and soon realised the positive effects of colour and how they can affect the feel of a room. I've learnt that my happy colours are green, pink, black and yellow and I have pretty much stuck with them throughout the house. That's not to say I wouldn't consider using other colours; I'm about to revamp my kitchen and my mood board is a combination of black (there it is again!) nude and terracotta.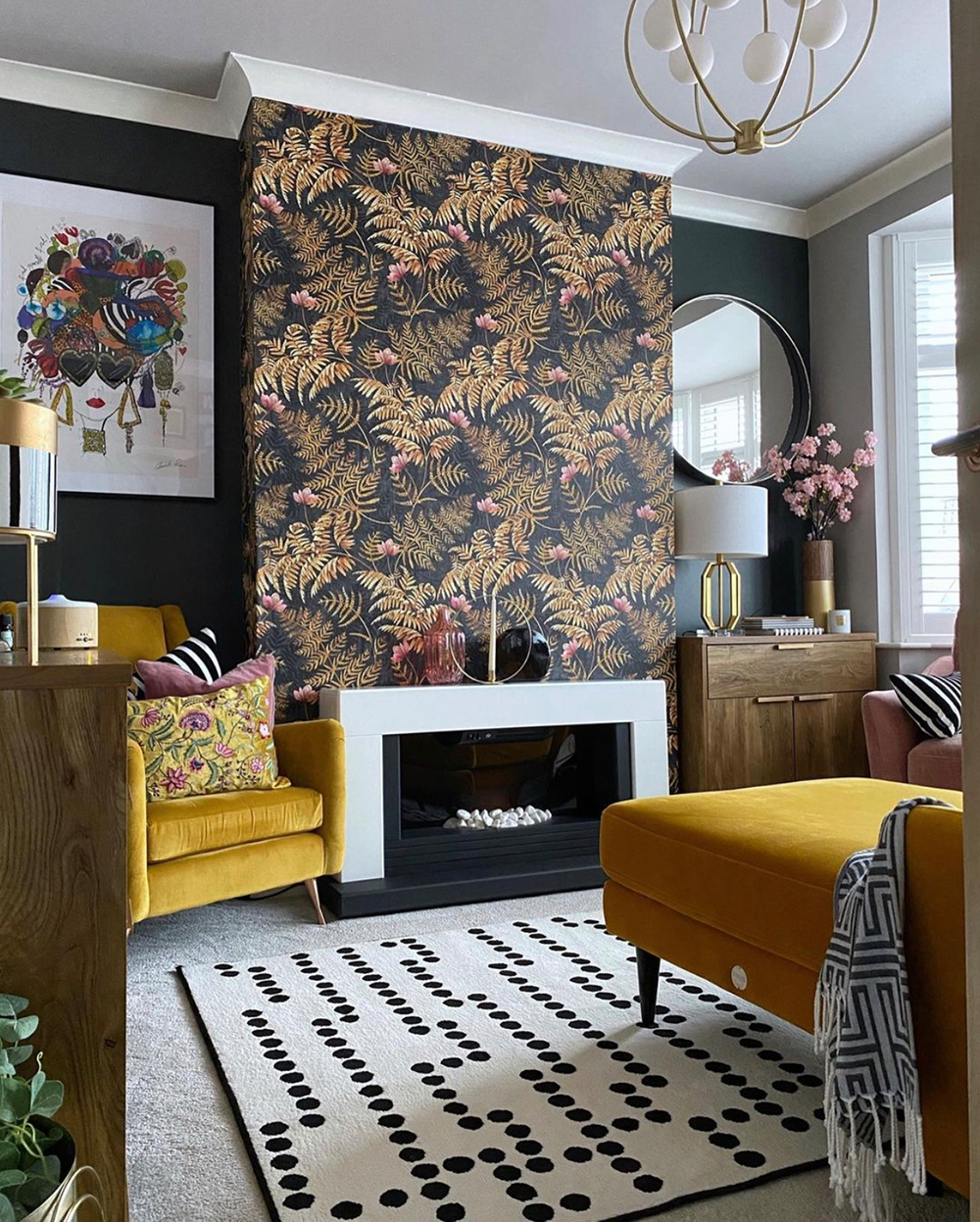 We love the way you've used totally different patterns within one room scheme! Do you think care needs to be taken when clashing patterns, or did you just pick them and go for it? 
I absolutely love using pattern in my home as it's a great way to add personality and life to a décor scheme and also avoids a room looking too flat. My front living room is a good example of this as I have a mix of stripes, spots, floral and geometrics. Prior to adding a bold wallpaper to the fireplace wall the room was solid blocks of colour; on the wall, flooring, furniture etc. I think the real character of a room is achieved by adding patterned soft furnishings; cushions, rug and throws and even decorative items such as vases. I tend to keep to one anchor colour, so for instance in my living room that would be black – across the array of patterns I have used there is that one common element that ties it all together.
For anyone wanting to experiment with pattern clashing I would say the easiest approach would be to start off small and cushions are a relatively inexpensive way to do this.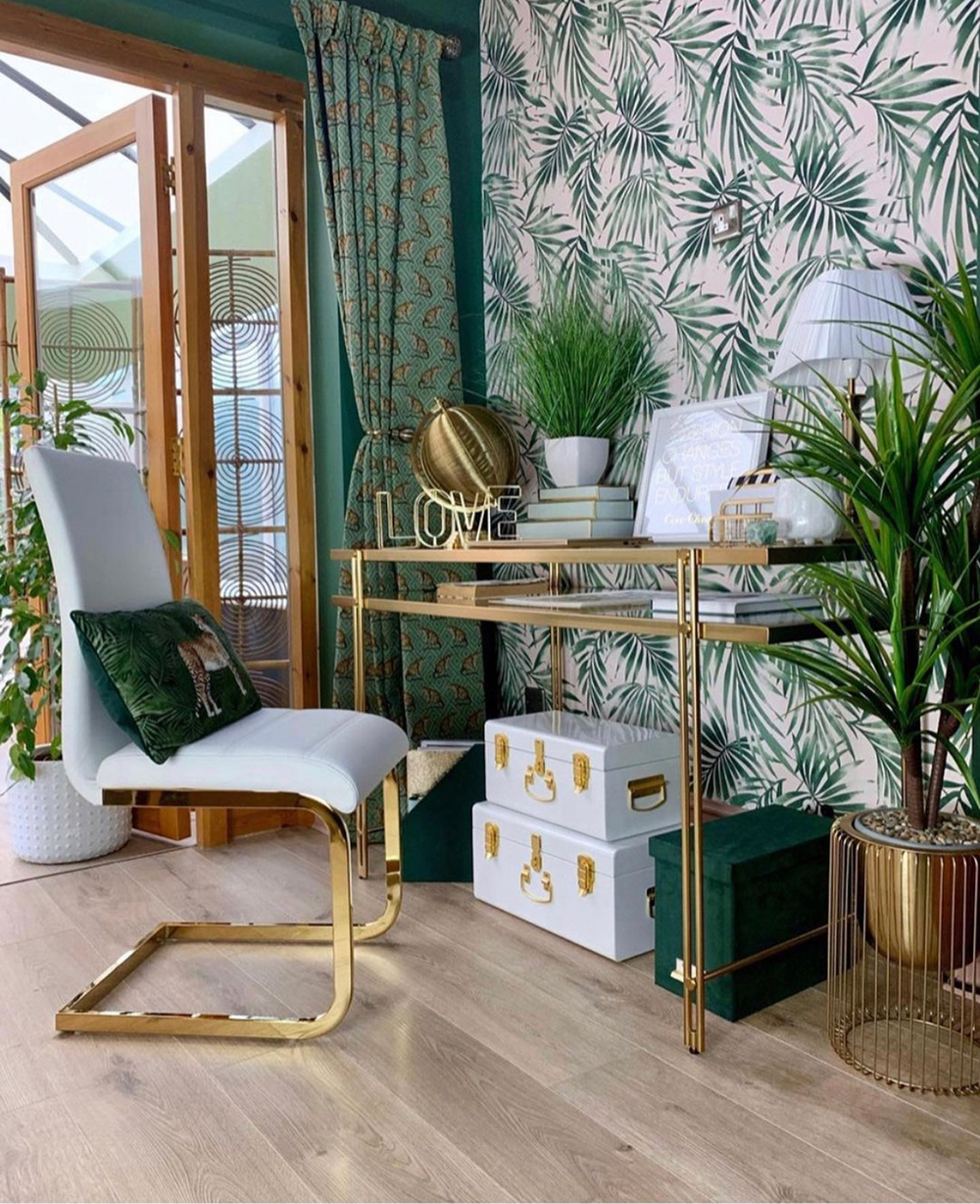 What's your top styling tip?
My top styling tip is to use the rule of three, especially if you are styling a sideboard, console table or shelf. This comes from the design principle that's says items grouped in odd numbers are more appealing and effective and it's something I've always adhered to. I do the same with cushions too and either have 3 or 5 on the beds. Apparently, it's related to how our brains respond to seeing an odd number of things, our eyes are forced to move around more, which makes for an interesting visual experience – fascinating!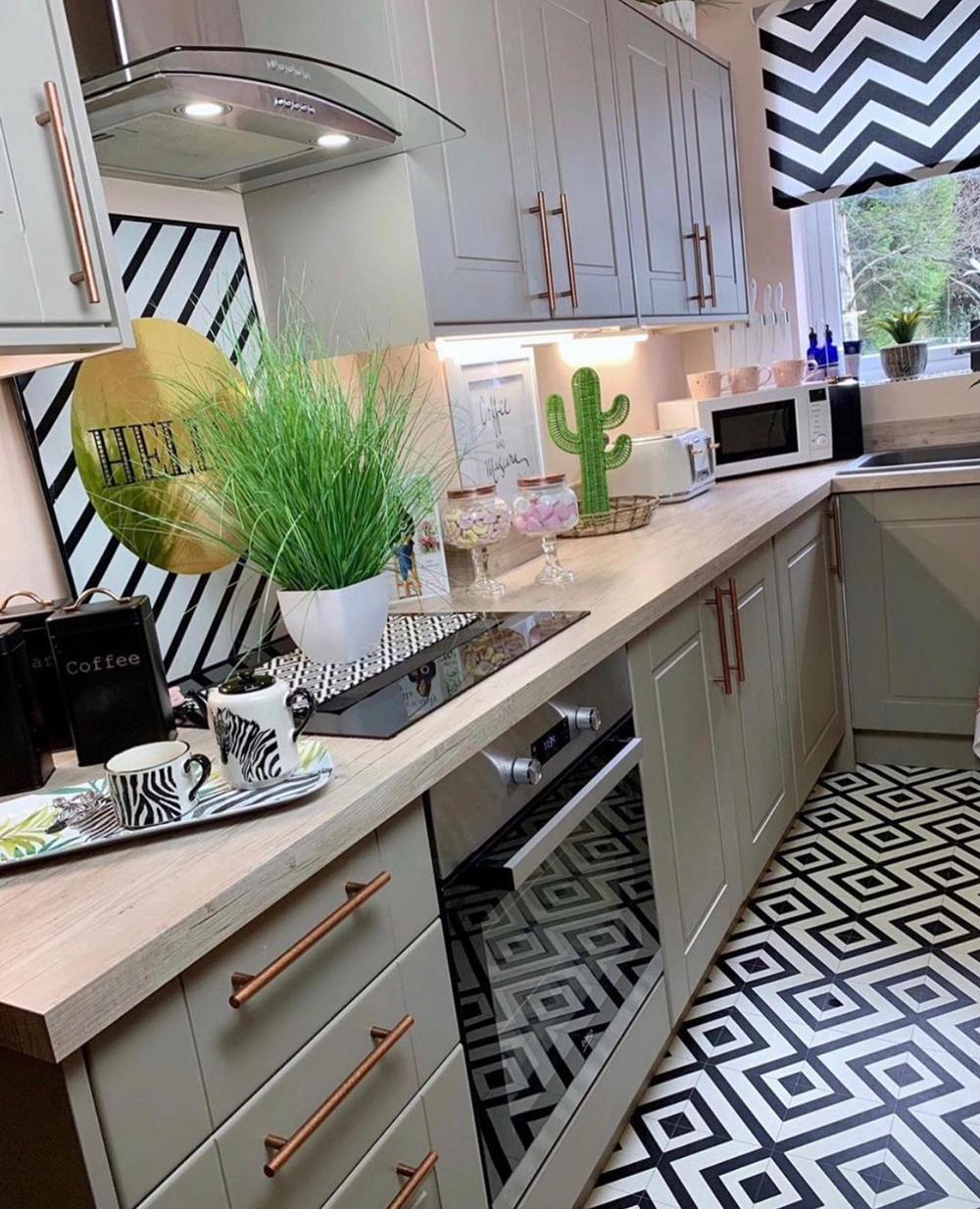 Jo is also a master at creative hacks, so take a look on her blog, Cloud Nine Interiors for ideas on how to transform Ikea cabinets.  It's certain to get your creative juices flowing.  I particularly like the black cabinet with gold leaf tree branches that picks up on the design of the wallpaper in the bedroom, it looks fun to do as well – I do like messing about with gold leaf.   And Jo's tip about using a variety of patterned cushions to become more confident if you are unsure about pattern clashing is inspired.  What do you think to Jo's glamorous, welcoming home?
You can follow her decorating adventures on Instagram: @cloud_nine_interiors.
Leave a comment
Your comments make us happy!
Blog Etiquette
Please note that all content, including text and images are copyright of Audenza, unless otherwise stated.

If you would like to use content from our site, then we're very flattered to hear that, but please note its origins on your site or blog, provide a link back to us and kindly let us know where you have used our content.

Thanks!