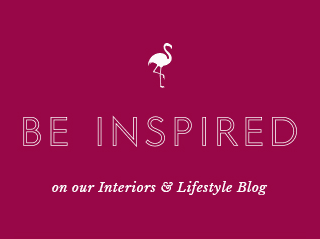 10 Unusual Painted Wall Ideas
24 Jul 2020
Today we bring you 10 unusual painted wall ideas with inspirational pics of ways to transform a room in a more affordable way.  I was vaguely aware of this trend for painting shapes on walls to create visual interest, but not being a user of social media, I hadn't quite realised the fabulous affects you can achieve.  Luckily for us Amelia is in the throes of house renovation and has trawled the web for ideas.
Seeing as Leicester is now the persecuted minority by being plunged back into lockdown Amelia has given up all hope of the decorator coming and is looking at ways to decorate her spare bedroom quickly and cheaply herself.  I remember well the craze for stencilling and rag rolling in the 90's, and enjoyed coming up with ideas for different ways to decorate my walls.  These unusual painted wall ideas are a continuation of that creative drive to beautify our homes.
Tonal Feature Wall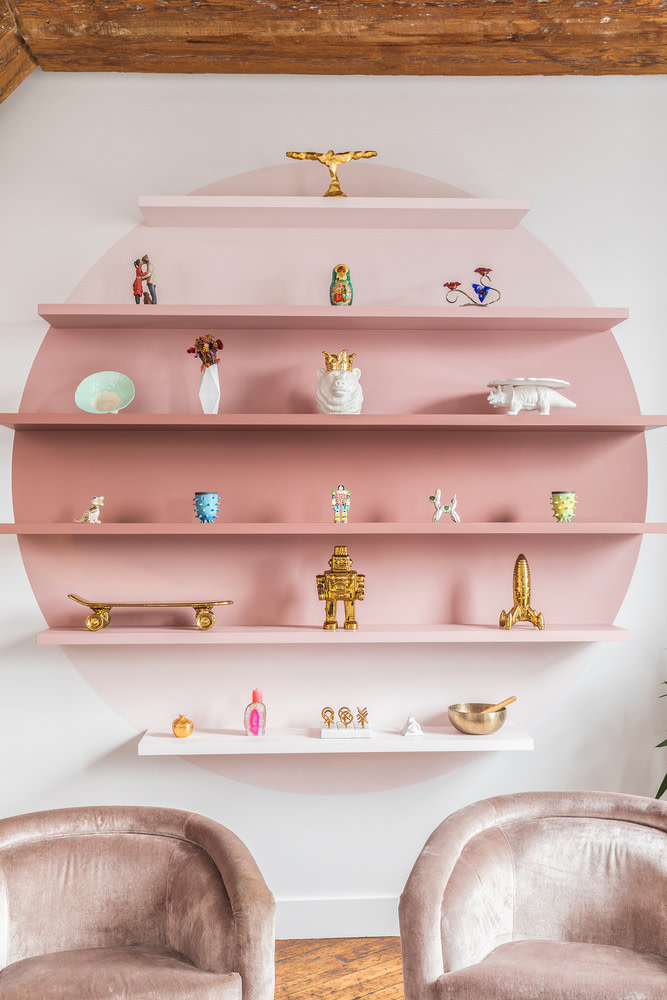 Photography by Cody Guilfoyle | Home of comedy author and writer Laura Lane
This has to be my favourite – I just love the contrast of the linear shelving with the circular paint effect, and the fabulous gradation of colour.  Helps its pink, of course!  This paint effect could be used in place of artwork as it creates such an impact.
Painted Ombre Stairs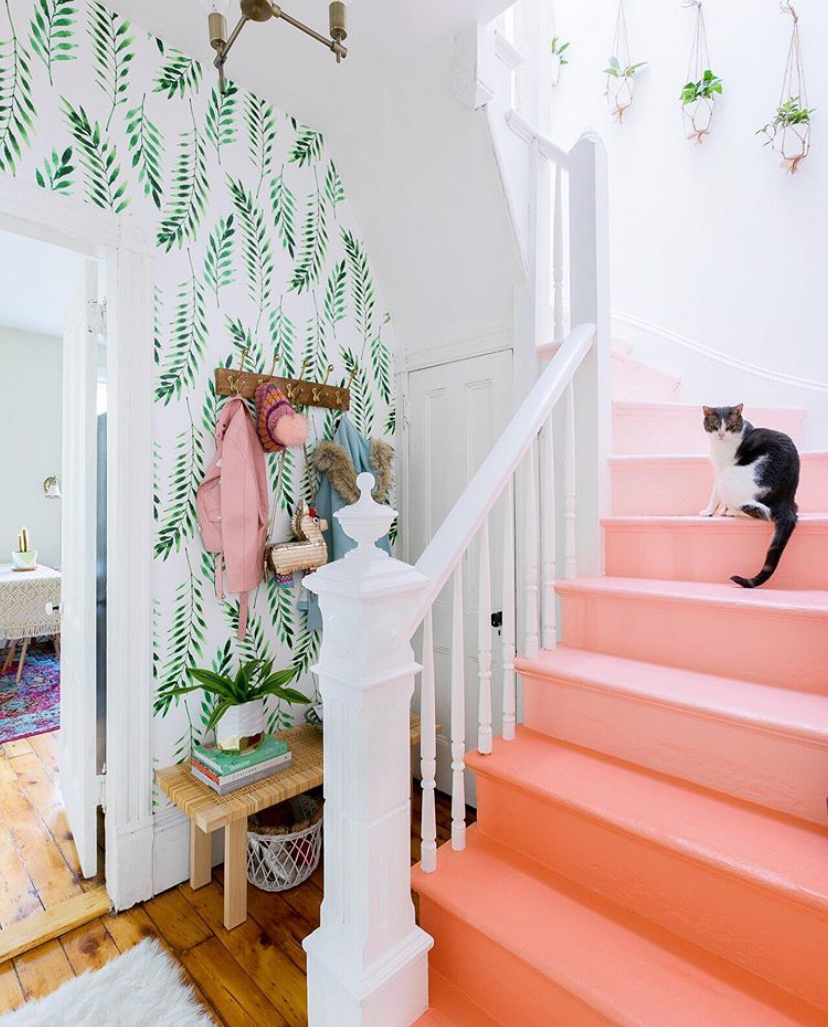 Image credit and home of: @arseniclace
I love wooden stairs far more than carpeted and this is such a good way of making a feature with colour.  Providing your stairs are in good nick.
Painted Faux Headboard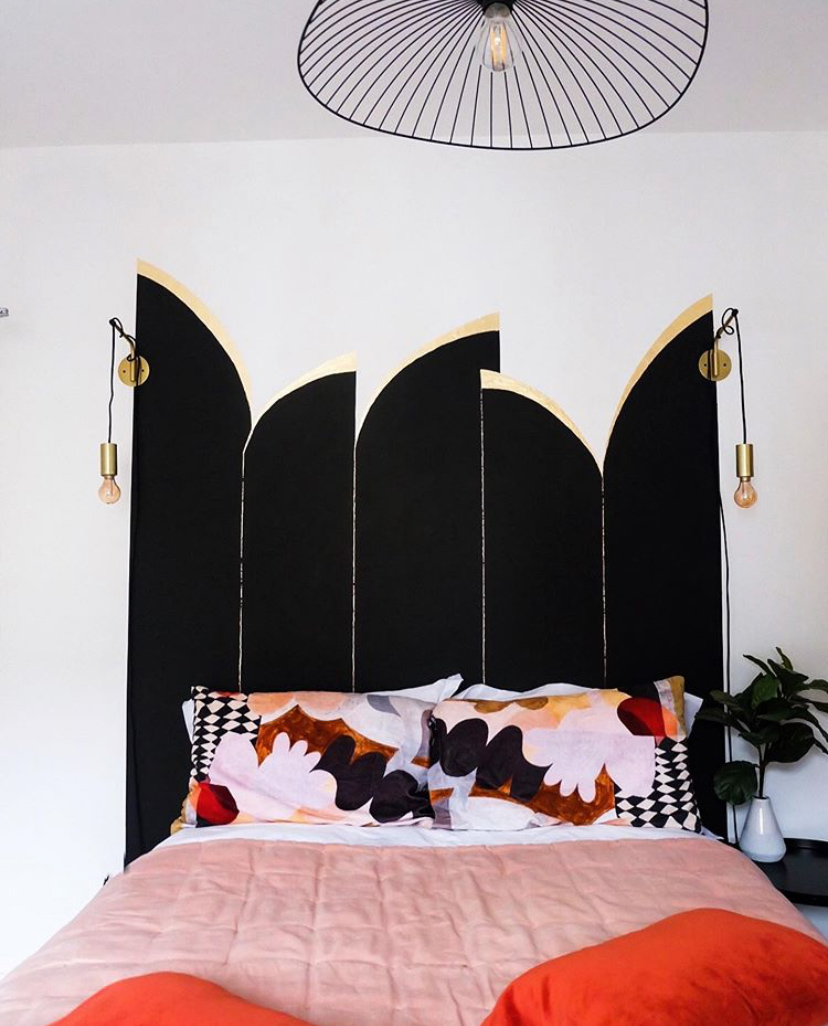 Image credit and home of: @lara.bezzina
A fabulous way to make a feature of your bed in your own individual style, and when you fancy a change just repaint.  You could paint a headboard to match your bedlinen so the bed takes centre stage in the room in a dramatic way.
Half Painted Wall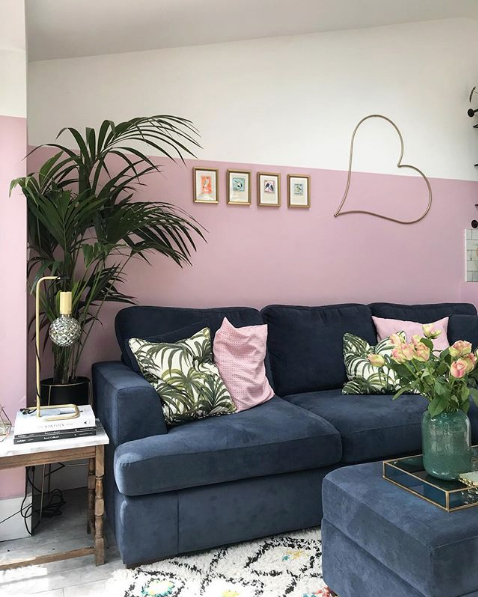 Image credit and home of: @naptimestyle
A great way to add colour and interest without adding pattern, and it also gives a contemporary feel to a room.  Kate from Mad About The House talks about the effect it has on the proportions of a room, and good info on the technique of painting using masking tape.
Colour Pop Door Frame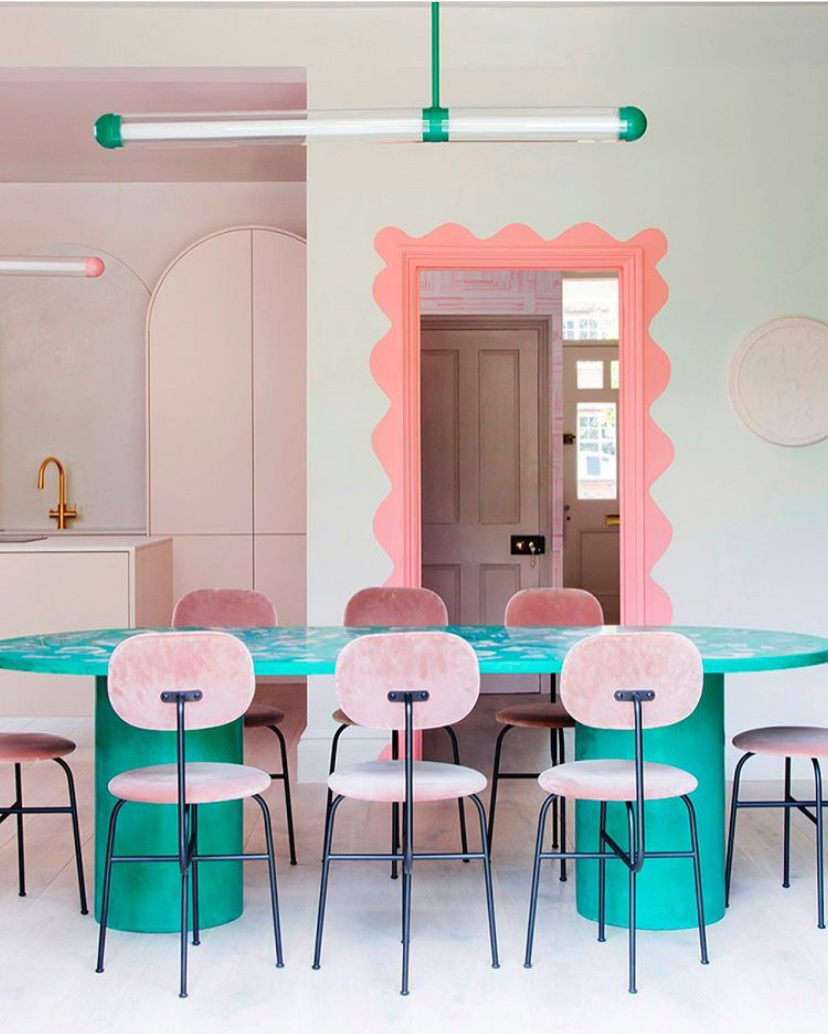 Image credit and home of: @2lgstudio
Simple, seductive and fabulous.  Just one small pop of colour adds so much vibrancy to a very simple scheme.  It's the perfect way to add colour without overwhelming a room, and because it's only a small area you can be really brave and experiment with your colour choice.  The bonus is you can repaint easily and cheaply when you fancy a change.
DIY Scalloped Wall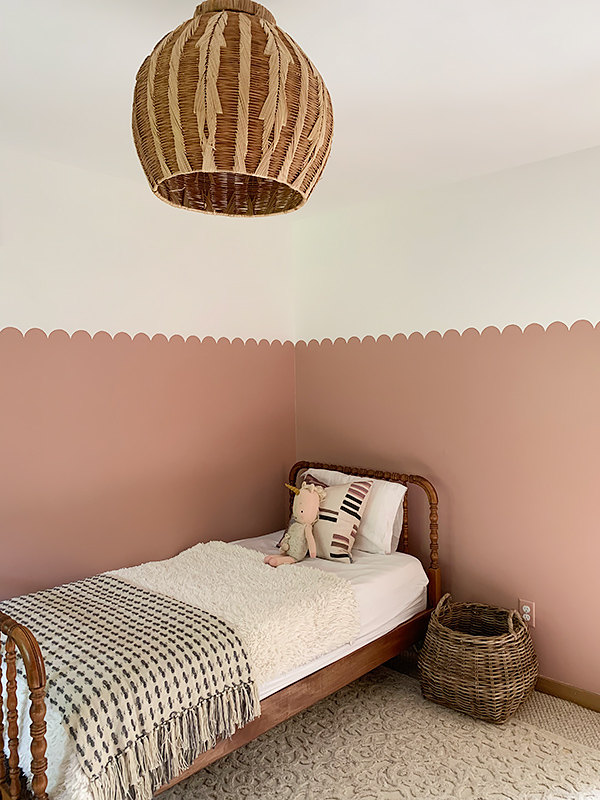 Image credit and home of: Bre Purposed
Simple, pretty and very feminine.  If you are intrigued how to do this scallop finish have a look on Bre's blog to see how she achieved it. She used an embroidery hoop can you believe?
Geometric Colour Block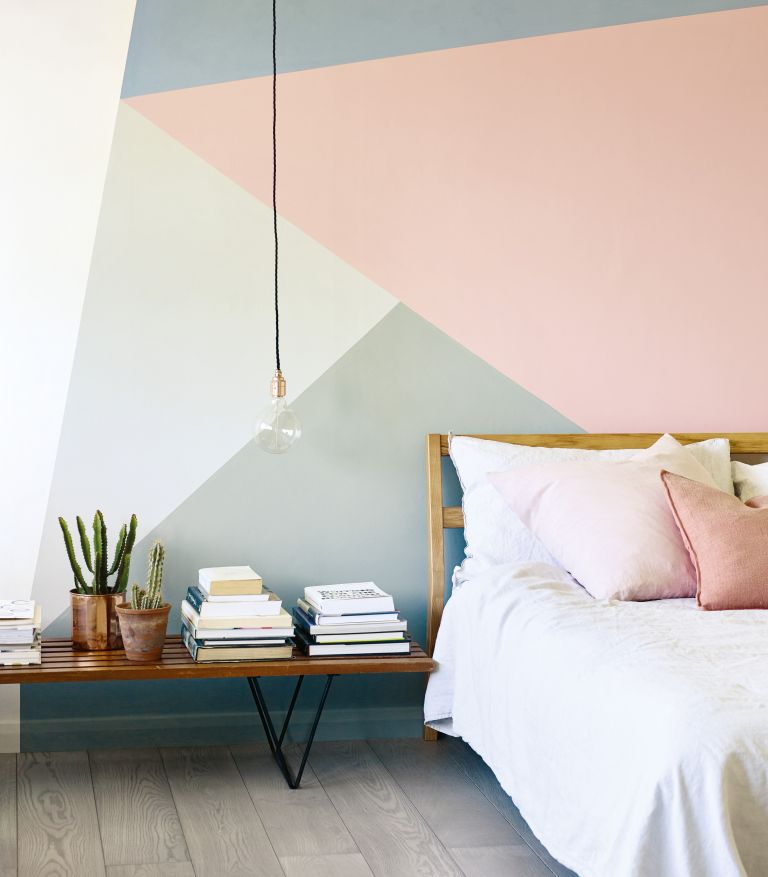 Image credit: Fired Earth
An ingenious way to create pattern and colour without overwhelming a room.  There are so many options here for you to play about with such as diagonal lines with circles and contrasting colours with tonal colours.  Half the fun is the playing about with shape and colour to create your own design, and easily painted over if you don't like it or when you want a change.
Ombre Painted Wall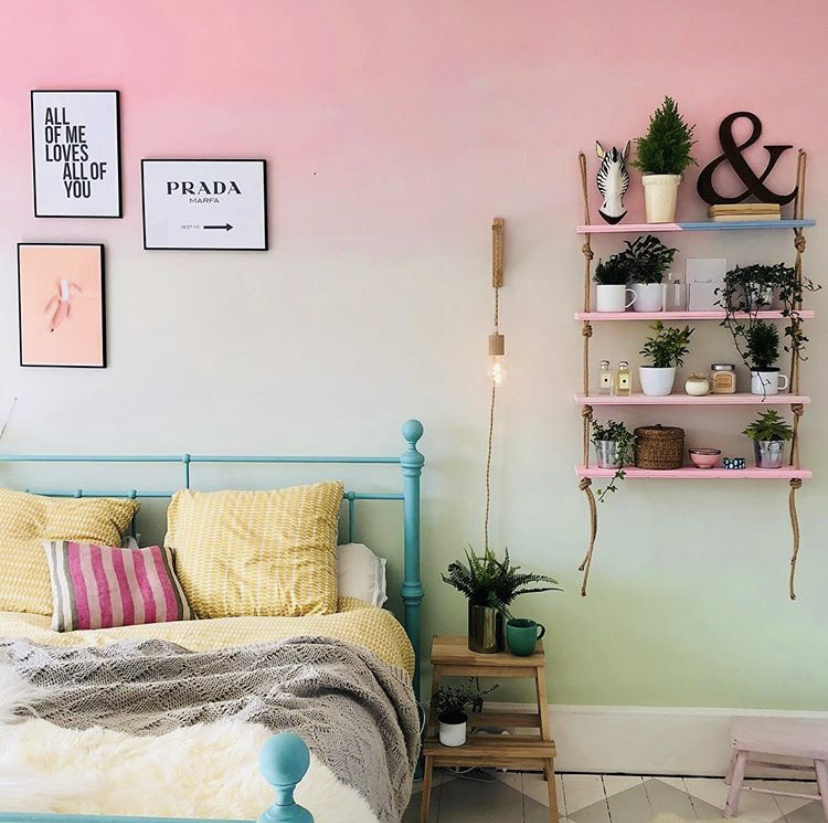 Image credit and home of: @kasie_barton
I'm not sure how you do this but if you have the skills it looks amazing.  There are lots of DIY instructions online for painting ombre walls, but it's best to use two colours that blend well together.  The Spruce gives some helpful advice re colour choice.
Contrasting Colour Block Shelving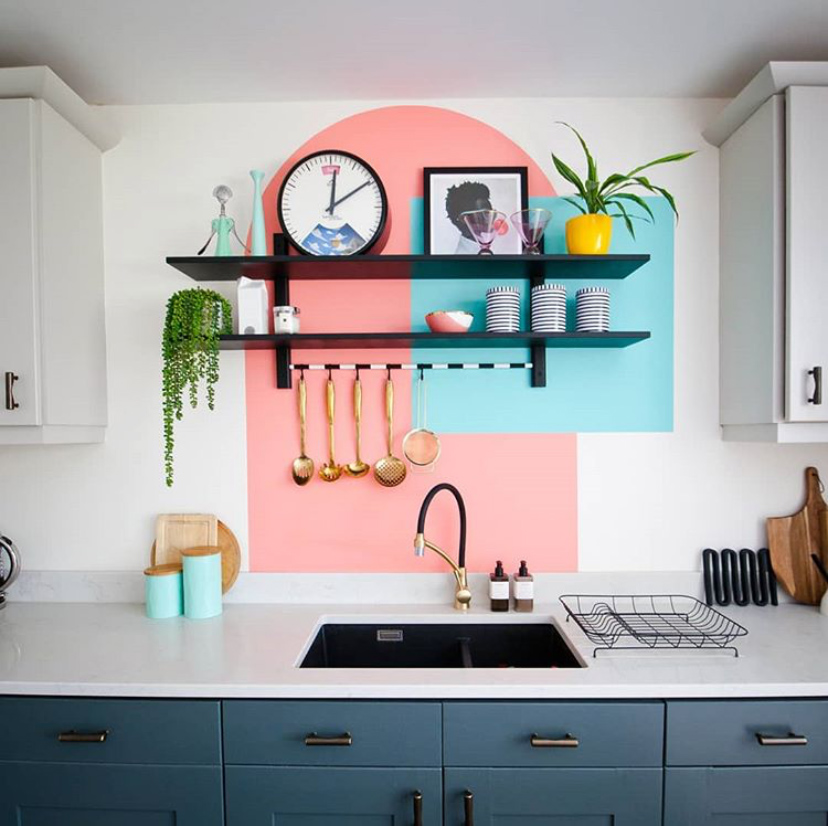 Image credit and home of: @oxfordone
How to make simple shelving look dynamic and vibrant.  It's also a great way to create visual impact on a wall you want to make a feature of, like a chimney breast if you haven't got a fireplace.  A cheap way to make a very striking focal point.
Contrasting Angles and Curves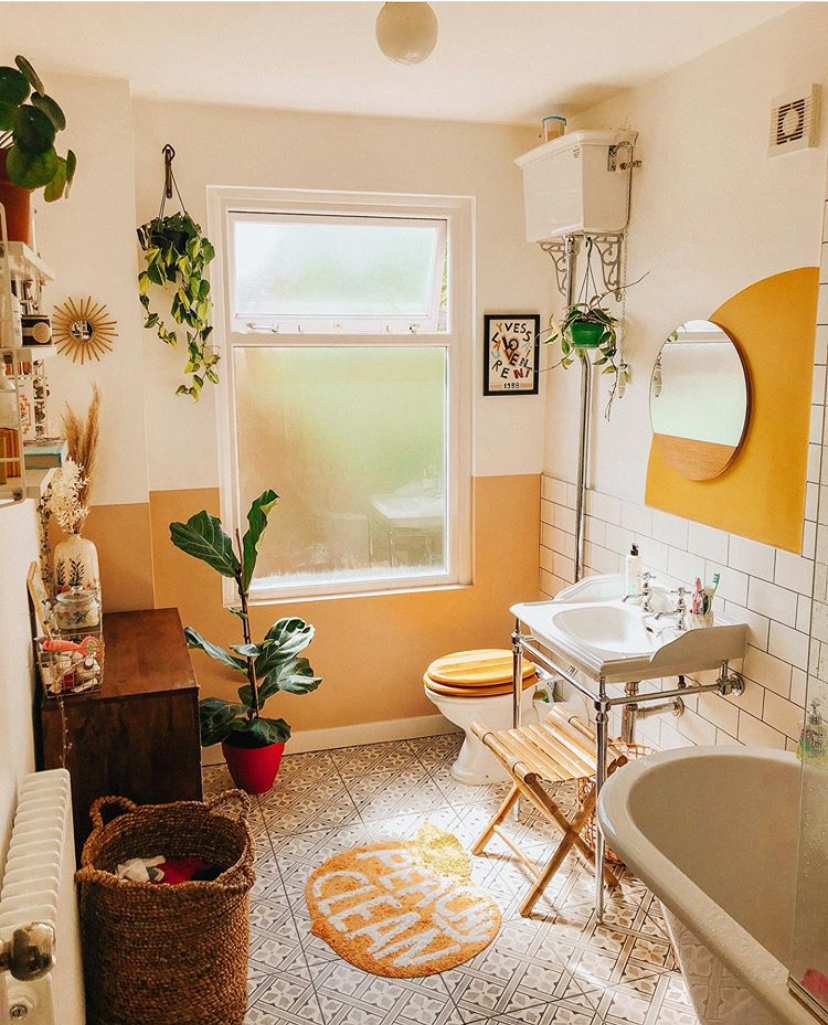 Image credit and home of: @charminglifebyjess
If you tried to describe this bathroom with half a wall painted yellow and a quarter of a circle in yellow on another wall it would sound exceedingly odd, but it works.
All these unusual painted wall ideas have one thing in common – individuality.  That's the beauty of paint effects, you make it your own, and have so much fun in the process coming up with ways to add character to your space.  And a great way to use up all those half tins of paint we've all got knocking about.  This trend is a hit with me and I'm planning what to do in my sewing room to give it a revamp.  Will have to wait for lockdown to end though as my days of painting walls are definitely over.
2 replies to "10 Unusual Painted Wall Ideas"
Leave a comment
Your comments make us happy!
Blog Etiquette
Please note that all content, including text and images are copyright of Audenza, unless otherwise stated.

If you would like to use content from our site, then we're very flattered to hear that, but please note its origins on your site or blog, provide a link back to us and kindly let us know where you have used our content.

Thanks!