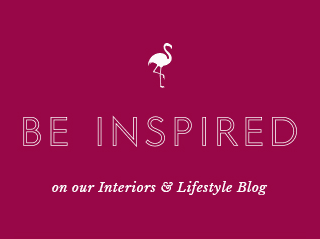 This 1 Thing is the Key to an Eclectic Home
5 Sep 2016
Ohhh texture! Don't we all love a bit of it to add vibrancy to our homes, but did you know this 1 thing is the key ingredient to an eclectic home? Well it is – by adding texture you are bringing a diverse range of materials to the mix that immediately transforms the ordinary, to the extraordinary. And there are so many ways to do it.
Don't just think of texture in the traditional sense of textiles.
Image credit: BOHO by LAUREN
With texture think outside the box– who would think to combine this modern-bohemian fiber art with a display of hats? Plus throws, plus greenery. It works though – in a wacky kind of way.
Tips for incorporating texture:
1.   Start small – you don't have to go all out textural overload in one fell swoop. Just start by adding details in your accessories. Such as a stone bust nestled amongst some soft greenery or a glass table with chunky concrete candle holders.
2.   Plants have to be the easiest way to bring texture to your home – and really easy to incorporate into your décor with so many amazingly textured ones available – faux plants as well as real, and they can be hung from the ceiling, or on the walls, for added visual interest.
3.   Cushions are the time honoured way to introduce texture into your living room, but don't have them all matching. Never have all matching cushions! Instead, for a really eclectic look, mix fabrics with different patterns or different textures – soft and silky with fringed and bobbly.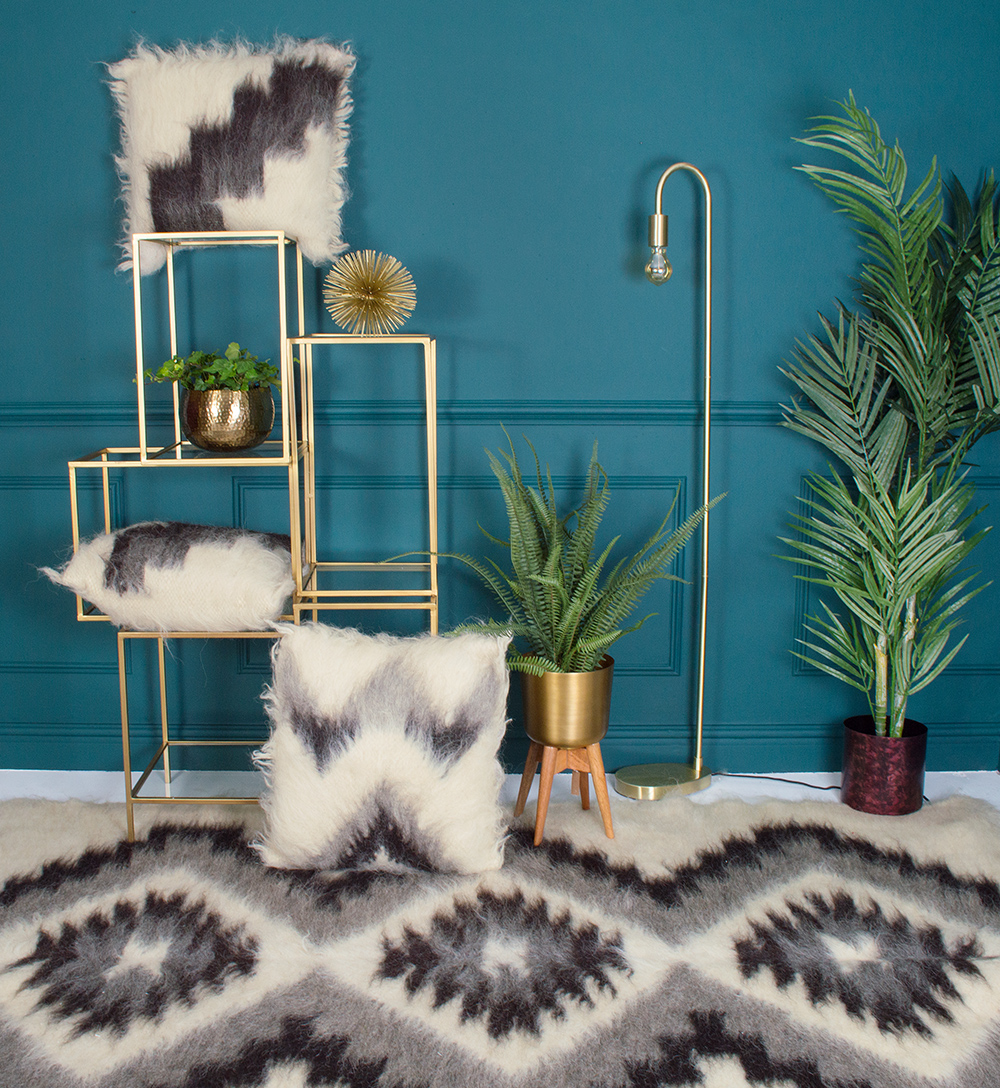 4.   With the trend for hard floors, rugs are a quick way to bring texture into a room, and easy to layer if you want to be quirky.
5.   Accessories, such as vases – don't have all ceramic, or all glass. Instead mix different materials and finishes, matt contrasted against shiny, such a metallics mixed with concrete.
Image credit: Kingston Lafferty Design
The combinations of texture here are subtle but, nonetheless, quite delicious, from matt velvet to brass and glass, with feathers and wool. Juju hats are very on trend and are fabulous for adding texture to a plain wall, but as they are handmade by artisans they aren't ideal if you are on a budget, why not try these feather wall hangings if you want the look for less.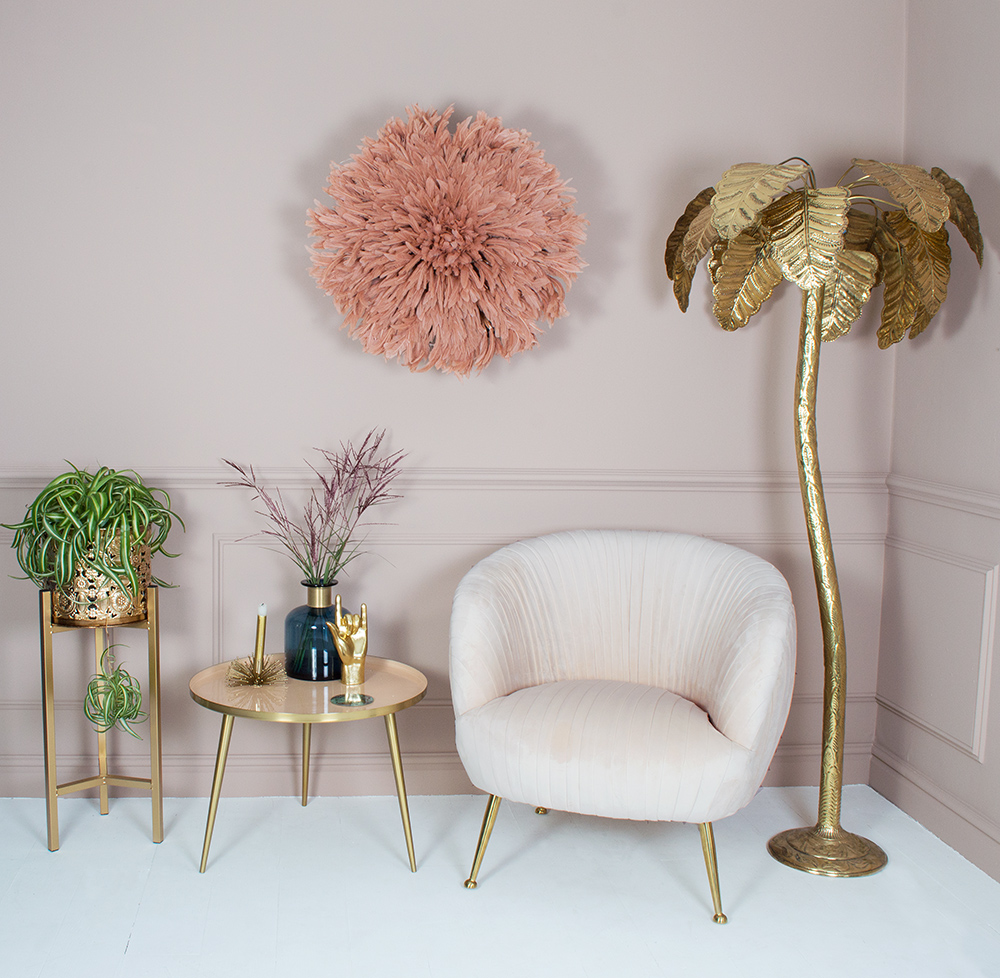 Or what about this one with the contrast of the shiny brass palm tree floor floor lamp, paired with the soft velvet armchair and textural feather wall hanging.
After all what we strive for in eclecticism is to be different, is it not? So go for it, and let out the inner you!
Jacqui x
Leave a comment
Your comments make us happy!
Blog Etiquette
Please note that all content, including text and images are copyright of Audenza, unless otherwise stated.

If you would like to use content from our site, then we're very flattered to hear that, but please note its origins on your site or blog, provide a link back to us and kindly let us know where you have used our content.

Thanks!