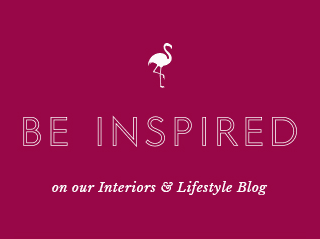 3 Living Room Colour Schemes to Give Your Home the Wow Factor
10 Jul 2020
Oh I do love Amelia's vibrant mood boards, and today she has put together 3 living room colour schemes to give your home the wow factor. As a totally incompetent computer person I would so love to be able to produce these, but as it is beyond me I can only sigh in envy! To be able to put our lovely products together into a coherent style, and to see how they transform individual products is almost like a jigsaw puzzle. Slot this one in and see how it looks, combine those colours, and of course add a sprinkle of gold, amazing!
Moving swiftly on we have the 3 fabulous living room colour schemes for you to drool over. If you're not a fan of pink look away now. Being a massive fan of pink I'm in my element. I did try to move away from pink for a few years (and over to the dark side), but I'm not happy and so I am also moving swiftly on, back to my default setting of pink. Let's start with the fullest of full on pink to get you in the mood.
Penelope's Pink Party (she's the hostess with the mostess!)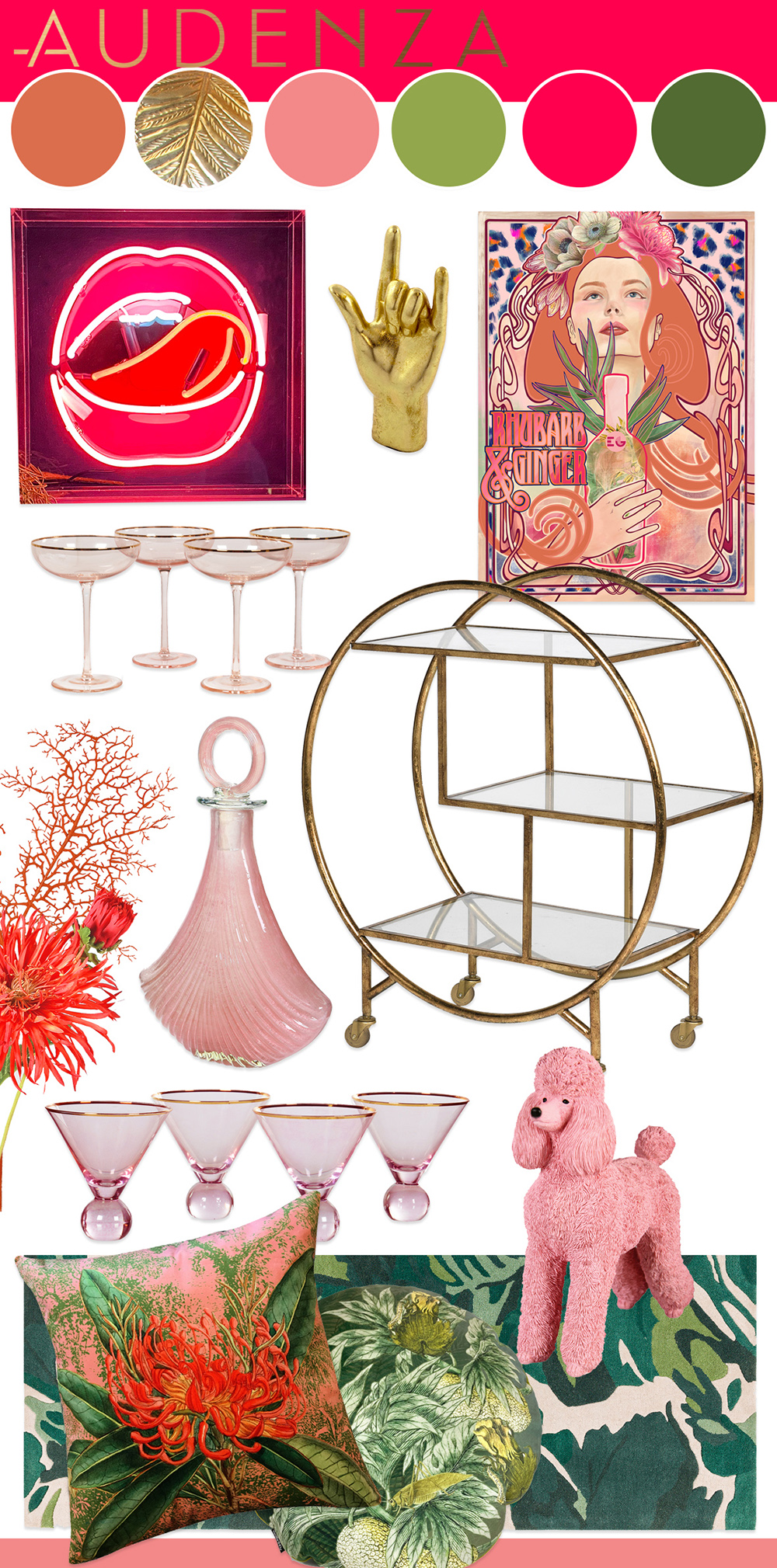 Lips Neon Light | Gold Rock On Hand | Rhubarb & Ginger Print | Pink Cocktail Glasses | Gold Luxe Drinks Trolley | Faux Coral Stem | Faux Spider Mum Stem | Deco Pink Bottle | Pink Martini Glasses | Penelope Pink Poodle | Love Coral Cushion | Green Velvet Cushion | Palm Jungle Tropical Rug
Amelia's take on glamorous dining. Penelope's pink party is a charismatic and bewitching interior colour scheme for fun loving style. A joyful room with a vibrant and sensuous vibe. And, dare I say it, perfect for these lockdown times, you could have a party in here all by yourself! Pink on pink for a full on sassy extravaganza.
Jewel In My Crown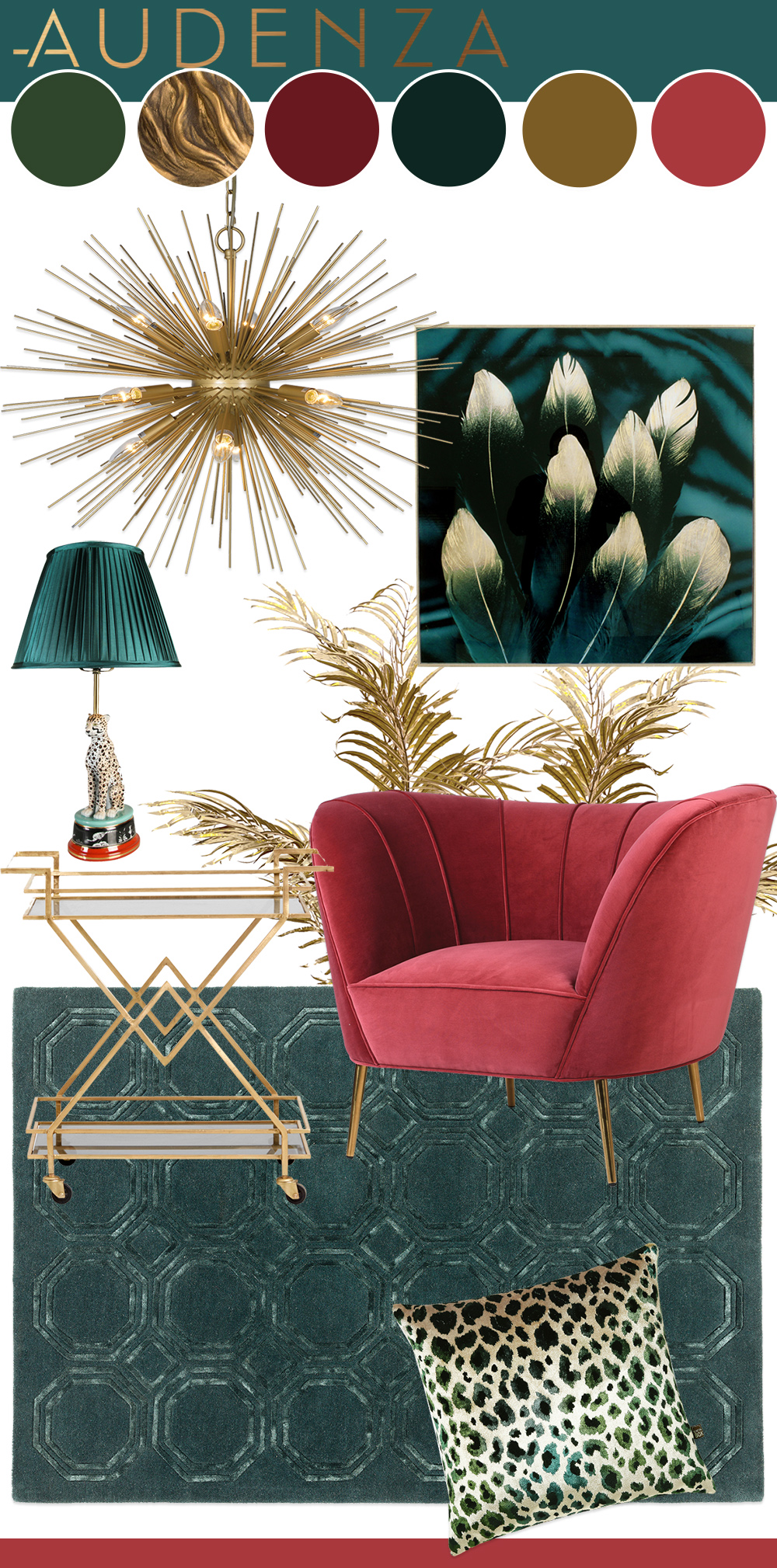 Gold Sunburst Pendant | Leopard Table Lamp | Faux Gold Palm Tree | Golden Drinks Trolley | Cherry Pink Velvet Chair | Petrol Geometric Rug | Serpentine Leopard Print Cushion
Jewel in my Crown is a luxurious, grown up room. Teal for a rich opulent base with a strong pink for contrast. Restrained pattern keeps the mood elegant and the vibe is sophisticated rather than clashing. Whoever said pink was just for girls?
Pastel Paradise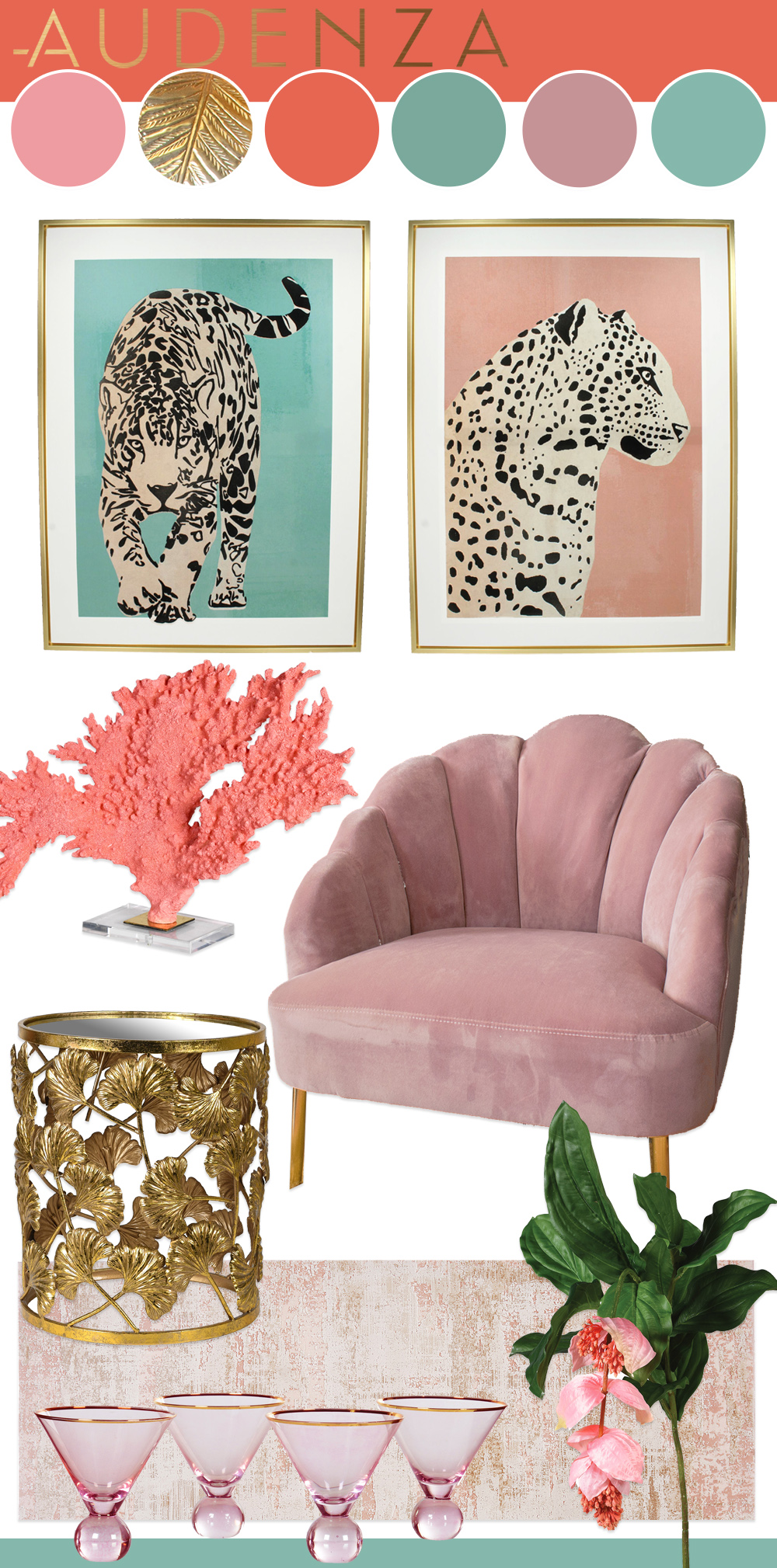 Leopard Pastel Art | Faux Coral | Scalloped Velvet Chair | Ginkgo Leaf Side Table | Pink Martini Glasses | Faux Tropical Flower | Pink Textured Rug
Definitely the jewel in my crown. How can you resist this palette of delicious ice cream colours? Back in the day when I had odd slots of time to make patchwork quilts I was always drawn to this colour combo. A definite Miami vibe going on here that is restful but at the same time fun, flirty and very glamorous. Who could resist? Not me.
Anyone for pink? From a full on pink extravaganza, to delightful pastel pinks, to a touch of rich pink, there is always room for pink. Add lashings of green in the form of plants and cushions, plus Audenza's signature gold, and you have a happy, vibrant home that delights and cheers. Every home should have some pink, what do you think? And possibly a Penelope!
Leave a comment
Your comments make us happy!
Blog Etiquette
Please note that all content, including text and images are copyright of Audenza, unless otherwise stated.

If you would like to use content from our site, then we're very flattered to hear that, but please note its origins on your site or blog, provide a link back to us and kindly let us know where you have used our content.

Thanks!