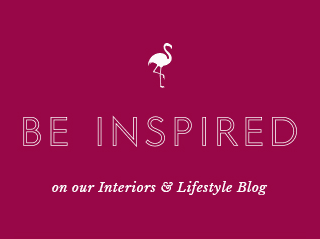 2 Perfect Pink Interior Colour Palettes
31 Aug 2017
Today we have 2 perfect pink interior colour palettes for you to drool over, just in case you missed the previous post about pink! And if you did, check it out here: Dreamy Pink Décor Ideas, for further inspiration. Pink is my go to colour if I want some warmth and glow to my décor, from softest baby pink to full on hot pink, there has to be pink in my life and I know many of you out there feel the same, although some of you are still in the closet, or shy about admitting a fondness for this supposed feminine colour. I read an article the other day called 'Pink Wasn't Always Girly' that goes into depth about the history of pink and its gender connotations that makes for an interesting read if you want some background detail.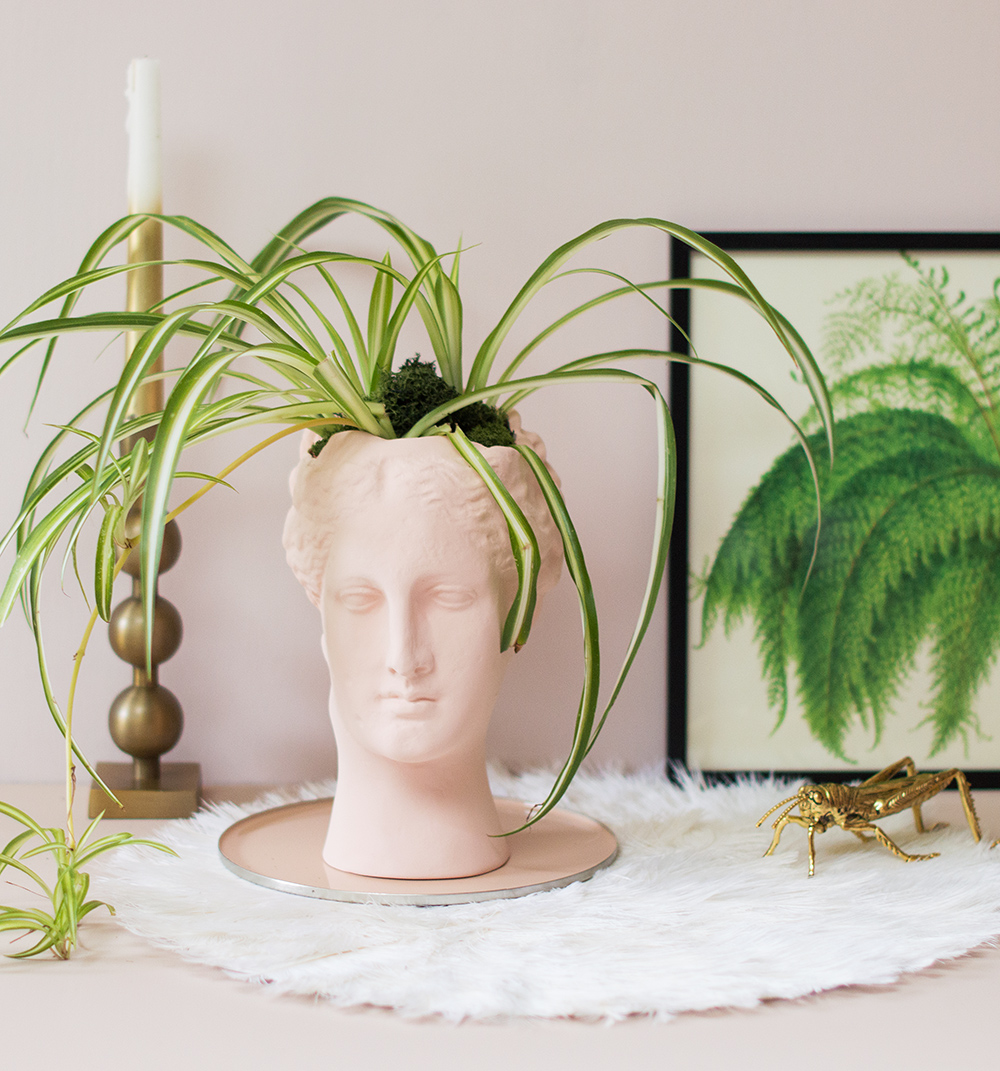 Pantone, the global colour forecasters, launched Rose Quartz as their 2016 colour of the year (along with serenity blue) and it has been gaining momentum as a strong trend in interiors that is set to continue. Suffice to say I love the colour and think it has a place in interiors whatever your gender. Karen Haller, one of the UK's best known Applied Colour Psychology experts has this to say about the trend for pink,
'For whatever reason, the Millennials are a generation who care far less about what people think. They don't see pink as being weak or needy or 'girly' – they see it as a vibrant colour and one amongst many they use to express themselves. They're not entrenched with the stereotypical beliefs that go along with pink.'
So, there you have it from the experts! Check out Karen's full post here.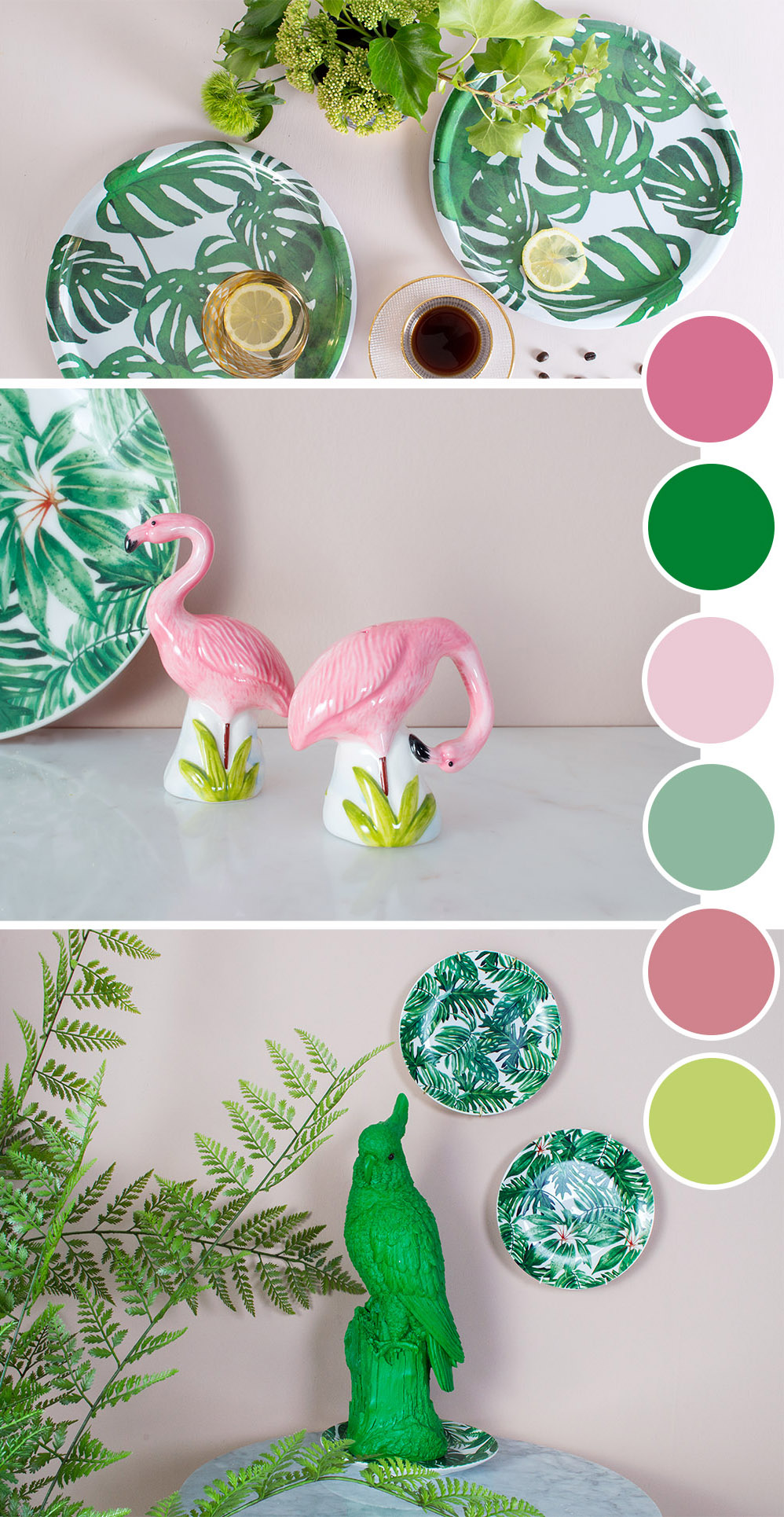 Tropical Leaf Melamine Tray | Flamingo Salt & Pepper Shakers
Partnered with green it really is reminiscent of a lush spring day in all its verdant glory, and what an easy way to cheer up your interior décor, and life, come to that. The wall colour is Button, by Little Greene Paint, which is best described as a sort of beigey pink (to my mind anyway) and, although it looks slightly boring on the colour card, gives a lovely warmth to a room.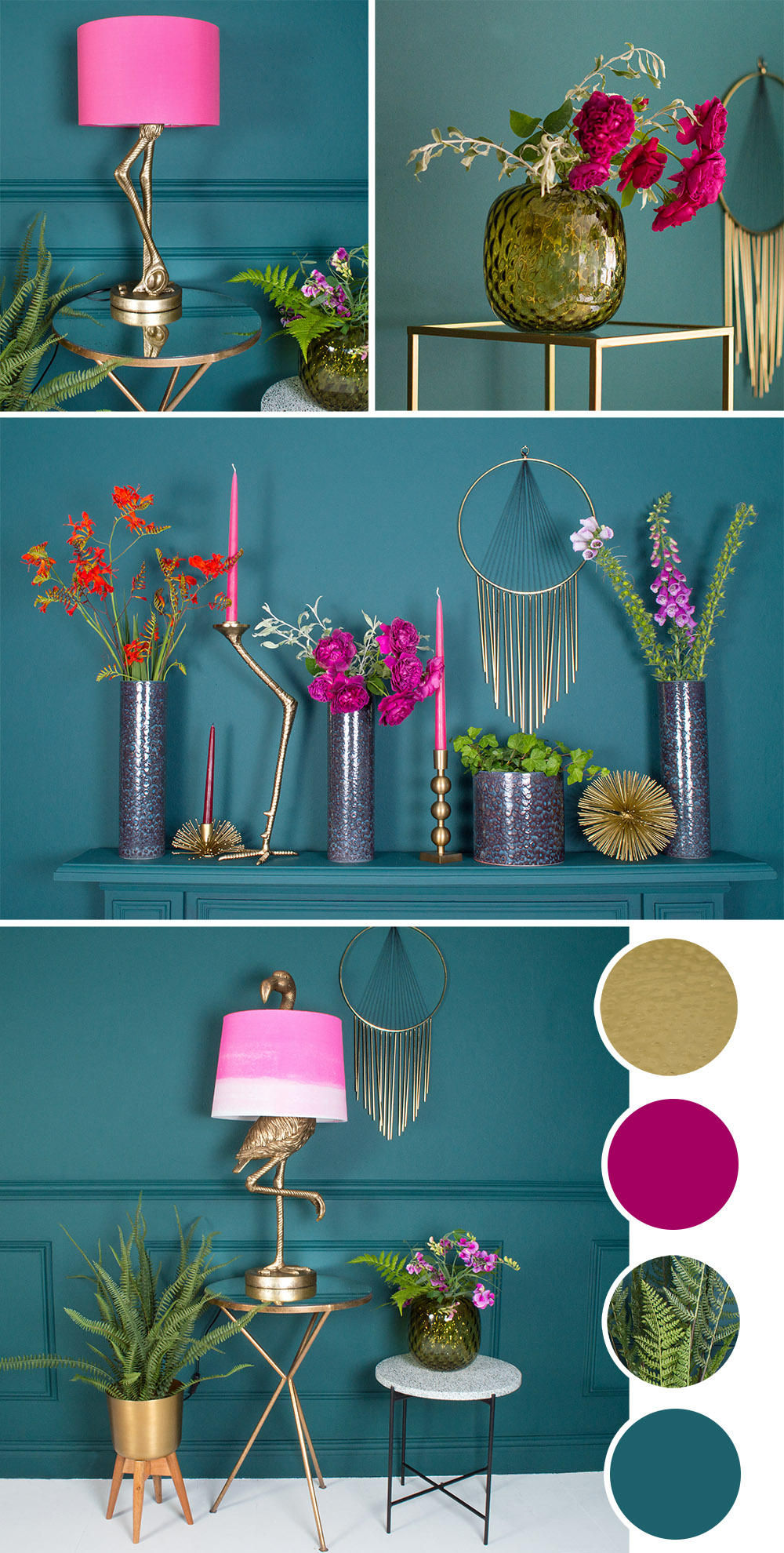 Brass Flamingo Leg Table Lamp | Mustard Glass Vase | Brass Flamingo Table Lamp | Tall Peacock Vase
If bold and fearless colour combos is your thing then Dark Lovage, by Conran Paints, makes a great contrast against hot pink accessories. By keeping to small quantities of the hottest hue you enliven a space without overpowering the room. And quantities of gold add the luxe for a really vibrant décor.
Well that's me finished with my eulogy to the colour pink – although I'm sure I've not finished on the subject for good, not until you dissenters have seen the light anyway!
Jacqui x
Never miss a post: follow us on Bloglovin'!
Image Credit: Audenza
Leave a comment
Your comments make us happy!
Blog Etiquette
Please note that all content, including text and images are copyright of Audenza, unless otherwise stated.

If you would like to use content from our site, then we're very flattered to hear that, but please note its origins on your site or blog, provide a link back to us and kindly let us know where you have used our content.

Thanks!