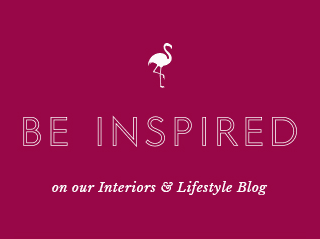 5 garden Design Ideas to Steal
30 Jan 2017
With spring looming on the horizon and the hope of longer days and more light, it's time to talk about gardens and think about ways to create your dream garden. With these 5 garden design ideas to steal you will be able to get lots of ideas to help you create your own bit of urban paradise.
1. Incorporate Symmetry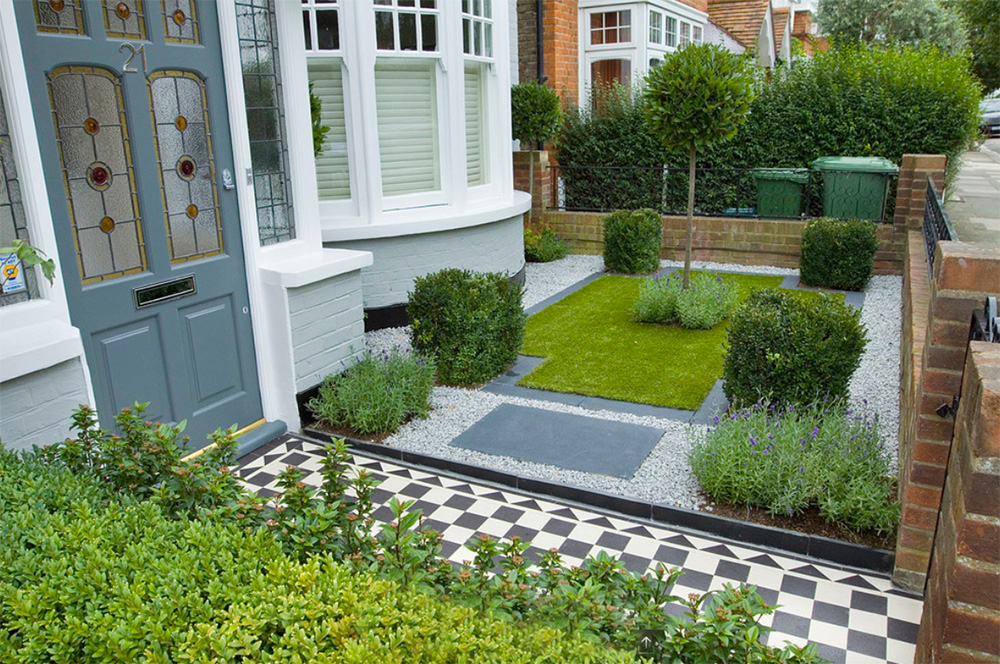 Garden Design & Image Credit: The Garden Builders
This is one eye catching front garden, and so sexy! Go for all evergreen in a very symmetrical design for a contemporary look that's low maintenance and green all year round – what more could you want from a front garden? The geometric shapes of the paving and planted areas echo the tile and window shapes for perfect harmony in design. Using box topiary gives all round colour and visual interest, and the grass in the centre is possibly fake, which is becoming a viable option now with the exciting new developments in fake turf. The design is so simple but that's the beauty of it, uncluttered geometry.
2. Create an Outdoor Room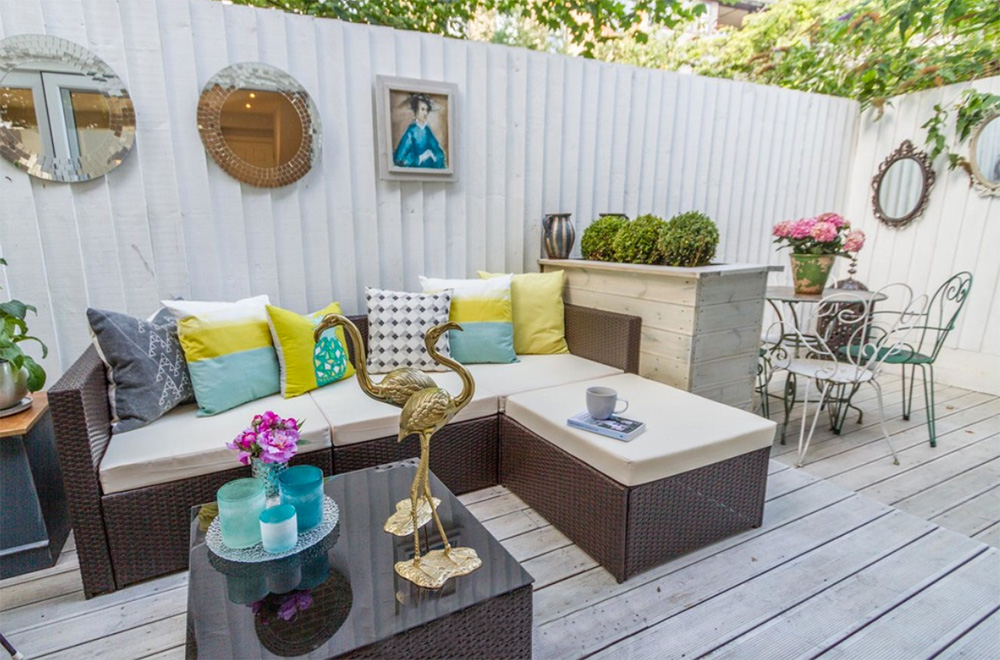 Image Credit: Layer Home
A great look if you want to make your garden an extension of your home, especially if you aren't green fingered – and don't want the job of looking after plants. The mirrors and pictures on the walls in this picture don't look like they are very outdoor friendly but there's loads of options out there that are weather proof, in fact, we are launching some gorgeous outdoor mirrors for spring. I love the idea of a room divider, planted with box balls, that separates the dining from the lounging area. It's a really good way to add interest and break up the space in a small courtyard garden.
3. Create a Private Oasis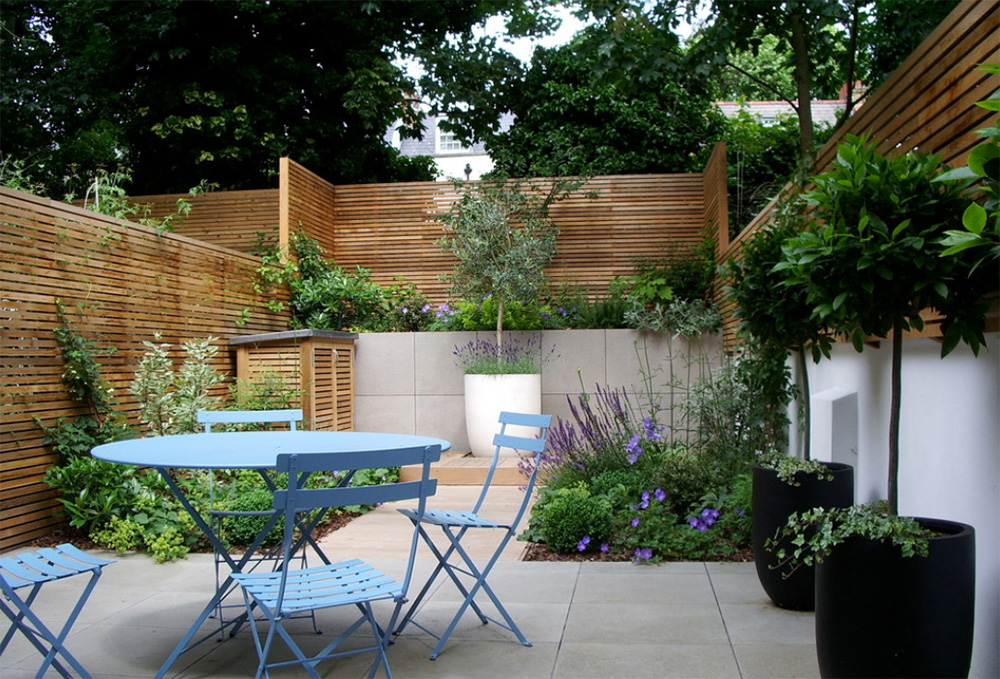 Garden Design & Image Credit: Jenny Bloom Garden Design
This is a fabulous way to add height and drama to what is essentially a small courtyard garden, and the sense of privacy gives a feeling of a secluded oasis. The concrete slabs are used to make a retaining wall that is deep enough to be planted at head height giving the garden a real sense of enclosure and privacy. Imagine how boring it would be if it was all on one level with just a stark backdrop. Another great idea is to use contrasting fencing materials to give character and contrast to the hard landscaping.
4. Incorporate Raised Planting Beds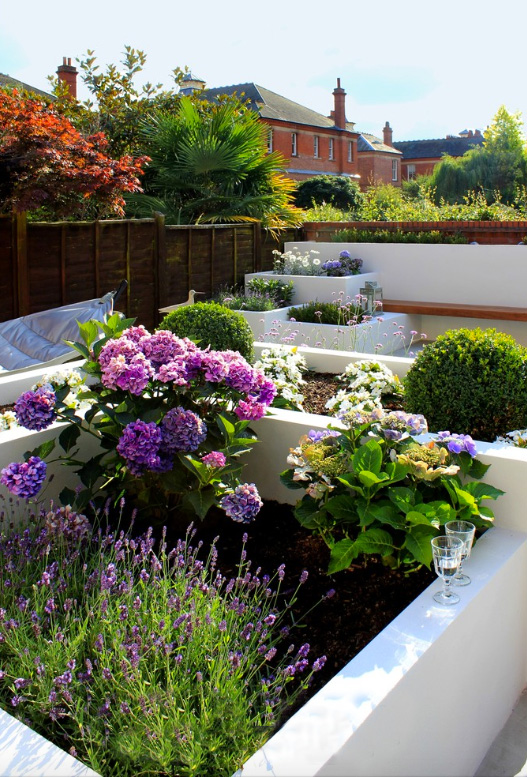 Image Credit: Boscolo Interior Design
All the hard landscaping in this garden creates a very modern, minimalist look, but interest is added by varying the heights and shapes of the raised planting beds to create a sense of movement. By raising the planting area, you get a feeling of being in amongst the plants, and there is lots of places to perch with a glass of wine while you admire the flowers, and of course maintenance is a lot easier at that height. Another good idea is the bench that runs along the back wall for yet more seating.
5. Create Impact with Tiling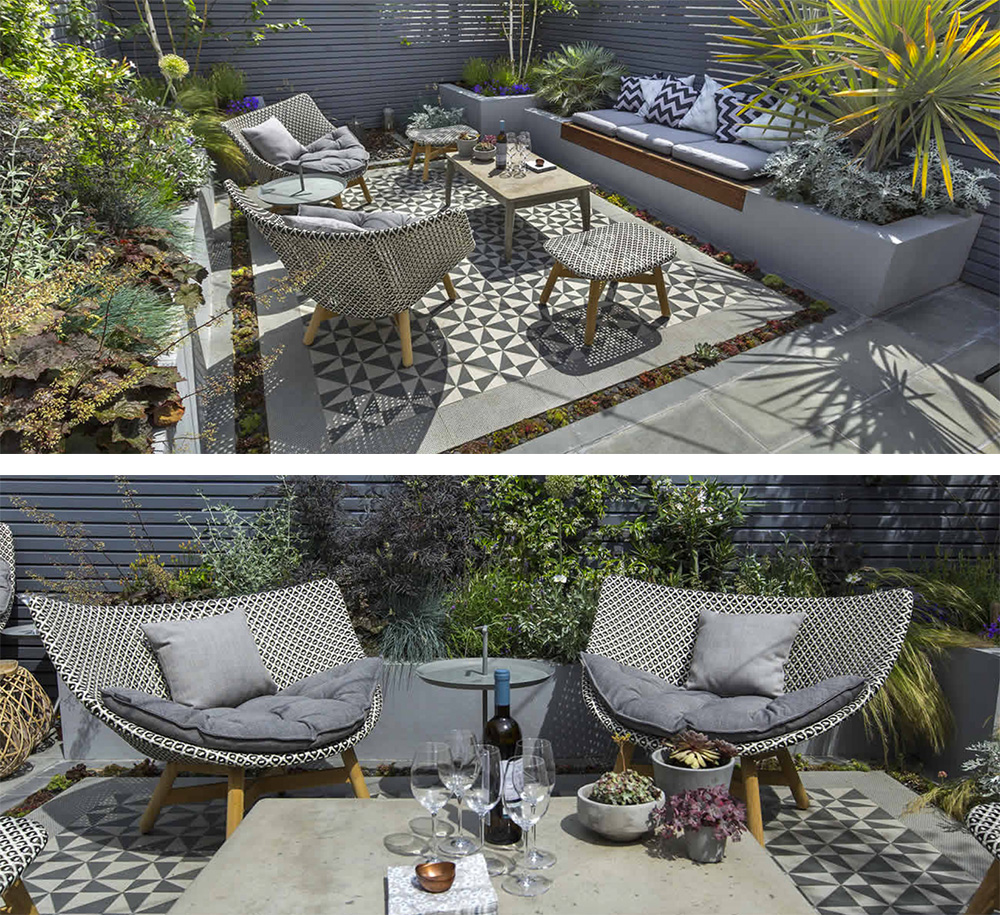 Garden Design & Image Credit: The Garden Builders
And the last garden to drool over has a patterned tiled area beneath the coffee table that looks like a rug, even down to a border of contrasting tiles and then a border planted with succulents. What a cool idea – creating a border of living plants!   It's a great way to bring impact to a small space and daw the eye to the lounging area. The raised planting beds add height and create visual interest, again without too much maintenance needed.
If you're looking for more inspiration for a small urban garden the 'Modern Gardens' magazine has plenty of design ideas, with plenty of planting tips as well. As regular readers of this blog will know I'm passionate about my garden, and whilst there are more ideas to steal from my garden, labour saving it aint!   All these courtyards have one thing in common though – effortlessly chic but easy to maintain. I can imagine sitting there with a sundowner, enjoying the sun, no weeding, and certainly no grass mowing – what more could you want?
Jacqui x
5 replies to "5 garden Design Ideas to Steal"
Leave a comment
Your comments make us happy!
Blog Etiquette
Please note that all content, including text and images are copyright of Audenza, unless otherwise stated.

If you would like to use content from our site, then we're very flattered to hear that, but please note its origins on your site or blog, provide a link back to us and kindly let us know where you have used our content.

Thanks!