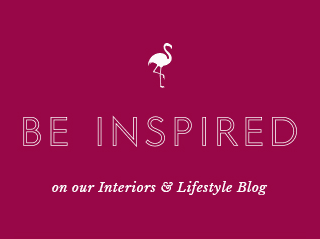 6 Golden Rules for Decorating with House Plants
12 Mar 2016
House plants are a lovely way to bring the outdoors in, in summer and winter, and a hot trend whatever your style of interiors. House plants bring an organic quality to your home and a feeling of tranquility and, as an added bonus, they are good for cleansing the air. My six golden rules for decorating with house plants are:
1.   The first golden rule has to be to make sure the plant suits the situation – ferns will frazzle on a sunny window sill whereas sempervivums will relish the sun. So 'right plant right place' is essential for a successful display. I have caused, through neglect, the demise of many a house plant in my time, though not spider plants and ivy as they appear to be indestructible and always come back from the brink, however sad they look.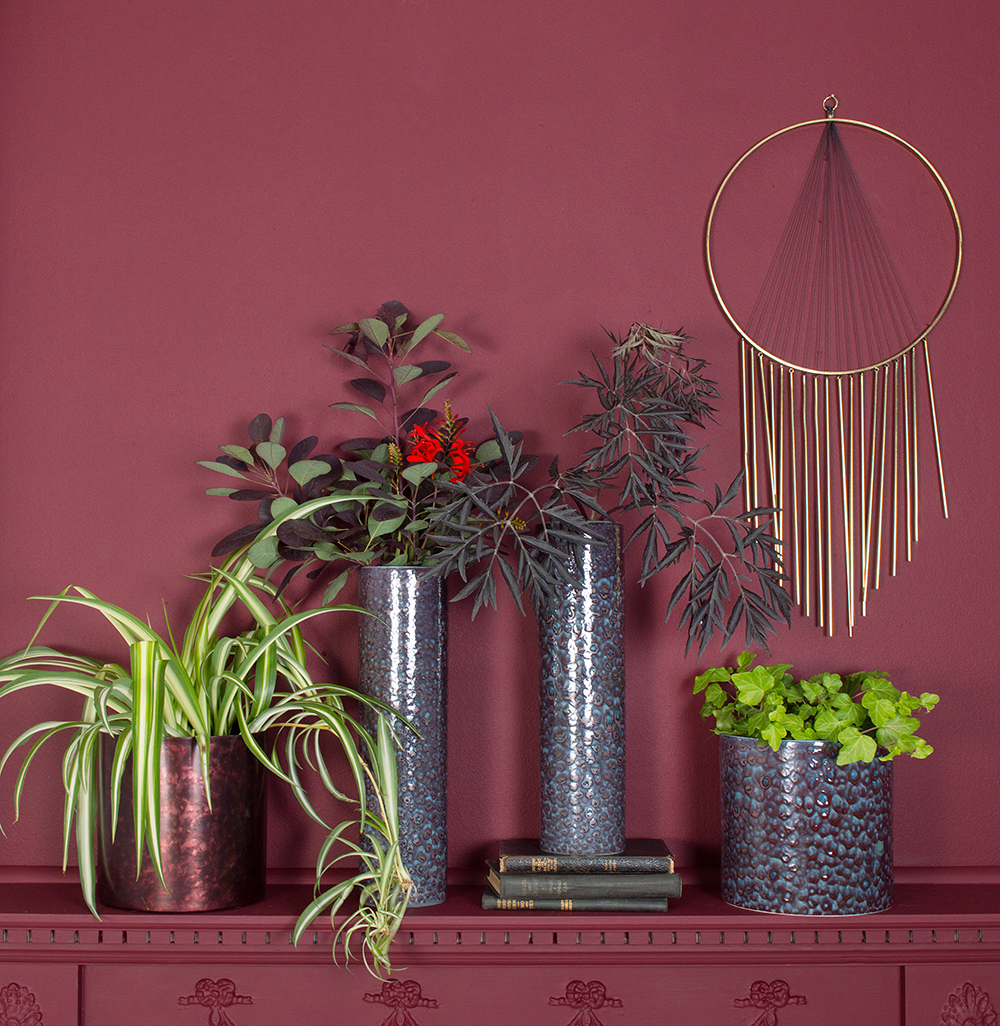 2.   Group different sizes, shapes and textures of plants together for a stunning display.  Spiky aloe vera against a mound of mind-your-own-business, contrasted with trailing ivy, makes each plant stand out more and makes for a more interesting vignette. Think about the textures and shapes and how they complement each other.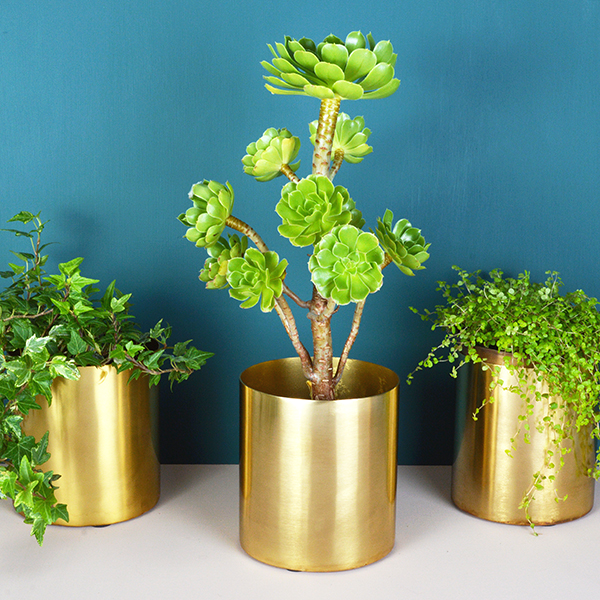 3.  Add height to the display for visual interest.  There are lots of ways to do this from tall urn style pots (fill the bottom with gravel or polystyrene) to standing containers on a pile of books or an upturned teacup to raise them up. Incorporate a hanging planter, of which there are so many lovely ones to choose from at the moment, to increase the visual display and area of interest.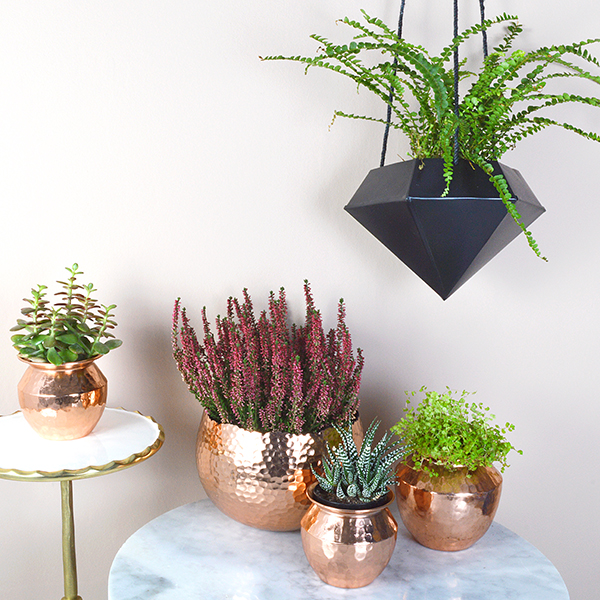 4.   Colour co-ordinate the plant pots to enable the plants to take centre stage. Shades of white and grey are the simplest and most effective combination, and very restful on the eye, but I am currently in love with a mixture of warm metals and black planters which gives a rich warm glow to the house plants, and a bohemian feel.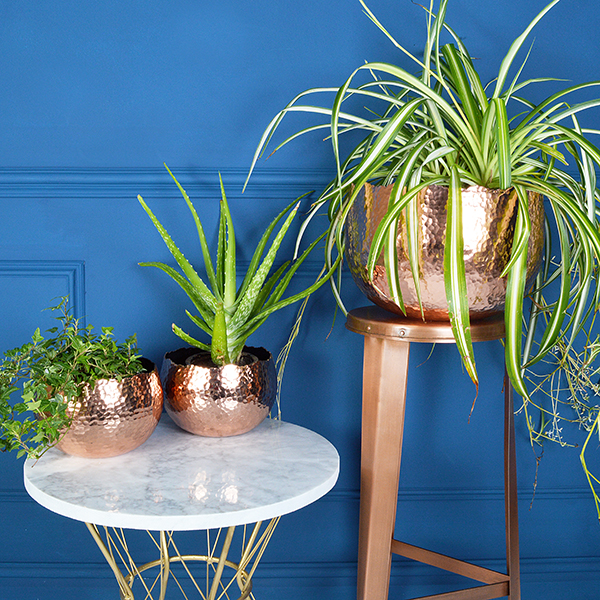 5.    Tailor your selection of house plants according to the time and effort you are willing to put into their care. Accept that some plants need more nurturing and might be early casualties if you are new to house plants.  Sempervivum, cacti, spider plants and ivies are hard to kill and are great for novices and make for a simple to maintain, but interesting, display.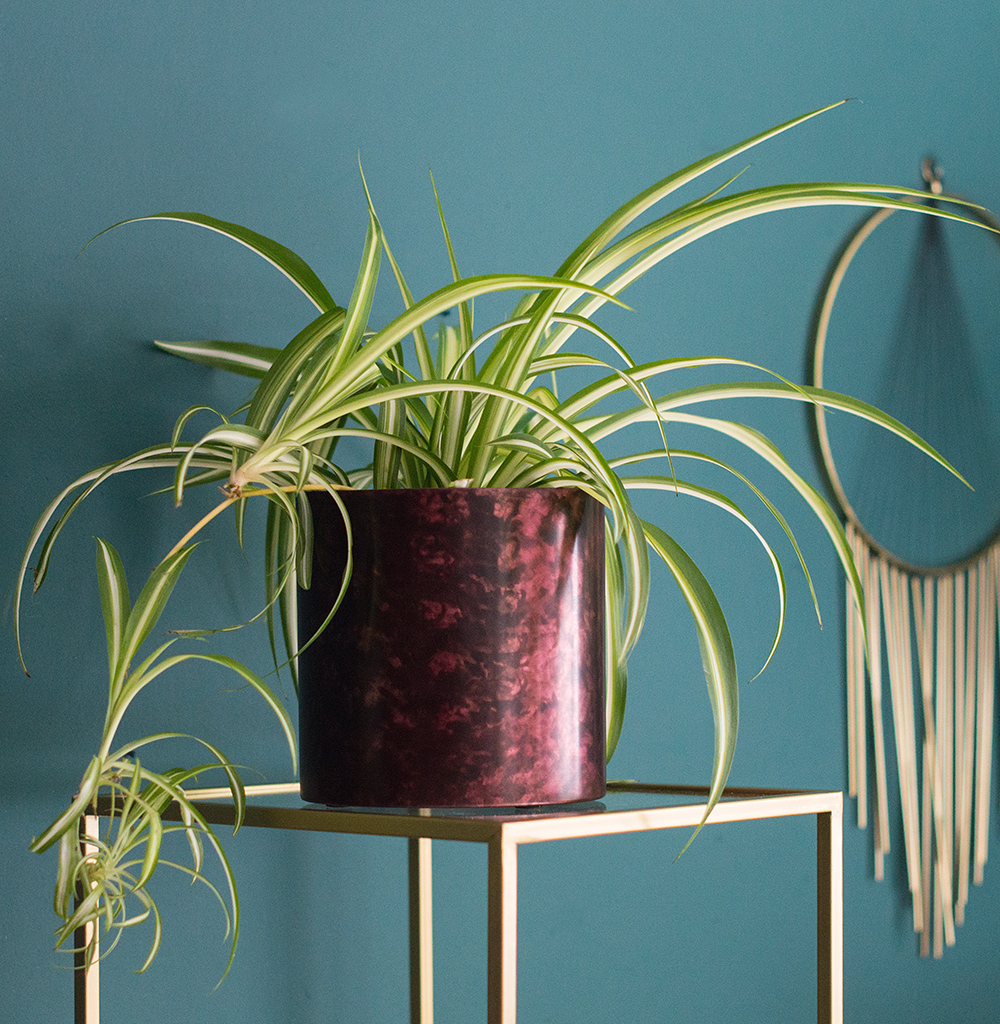 6.    Incorporate faux plants to give added lushness without having to tend to them. My garden room gets a lot of sun and ferns don't do well in there, so I have a few faux ferns mixed in with the real house plants, which means I can have a stunning display without the casualties! And less time consuming!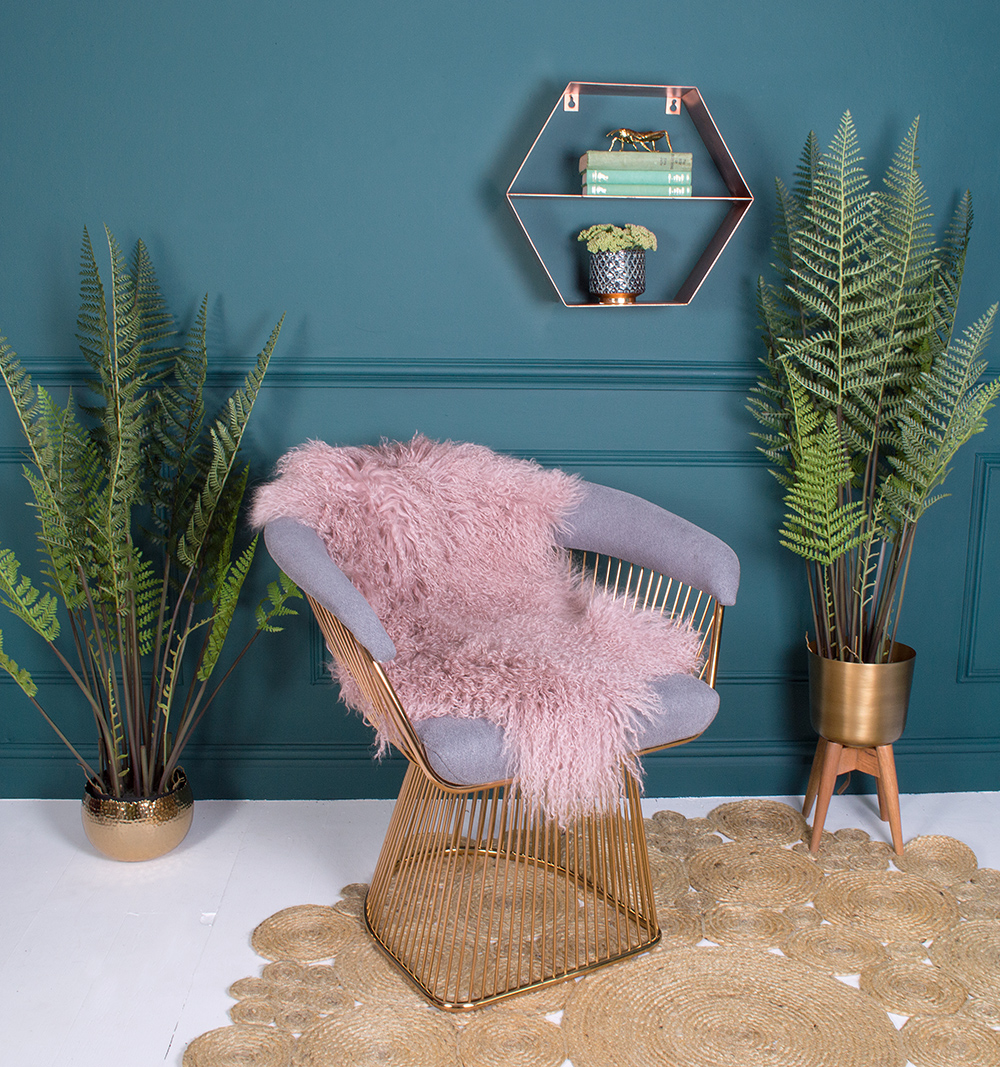 I like to think of my houseplants as an ever changing display (rather like cut flowers) and as they grow they will need to be rearranged.  For impact group several small ones together with a couple of taller architectural ones.  At the moment my favourite has to be an aloe vera with its tall spikes surrounded by trailing ivy and a Boston fern for its lush fronds.  Keeping to shades of green and relying on texture and shape for interest, rather than flowering plants, makes for a more cohesive display with the odd seasonal flowering house plant thrown in for a hit of colour and scent. I buy pots of hyacinths and repot them into a pretty container and that way you get a couple of weeks of added interest for a few pounds and then plant them in the garden when they have finished flowering. The main thing is to have fun and experiment with different combinations.
Jacqui x
Never miss a post: follow us on Bloglovin'!
Photography: Amelia Brooks/ Styling: Jacqui & Amelia Brooks
6 replies to "6 Golden Rules for Decorating with House Plants"
Leave a comment
Your comments make us happy!
Blog Etiquette
Please note that all content, including text and images are copyright of Audenza, unless otherwise stated.

If you would like to use content from our site, then we're very flattered to hear that, but please note its origins on your site or blog, provide a link back to us and kindly let us know where you have used our content.

Thanks!