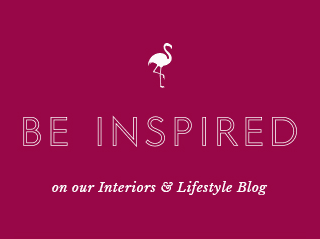 7 Times Tiles were Totally Terrific
12 Jan 2017
Tiles are a practical solution in a home that many people tend to view as merely a bland backdrop to the overall scheme in a room because they are expensive to purchase and expensive to put up (or time consuming if you are a DIY'er), so they often get relegated to the boring spectrum in the hope they can remain there, unobtrusively, for many years! But oh, you are missing a trick, in terms of the drama they can bring to your décor tiles are unequalled, and to prove it we're showcasing '7 Times tiles were totally terrific' to get your creative juices flowing.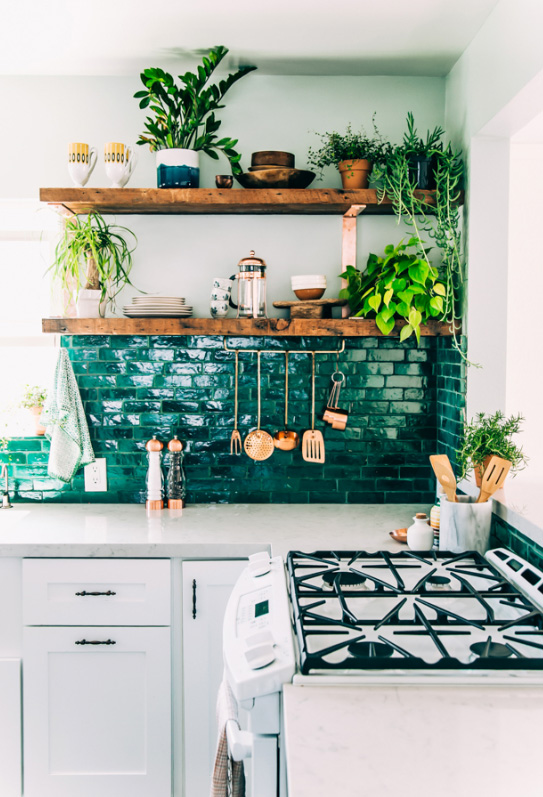 Image: The Jungalow
Simple rectangular shaped tiles, but what a glorious colour, with so much depth and texture to them they give a real zing to the walls. Whether you play down the rest of the décor and go for simple country boho (as they are here), or go full tilt into flamboyant, these tiles will add drama for years. They have used coloured grout so you don't get the white lines breaking up the design, which is a really good idea and gives a wall of colour.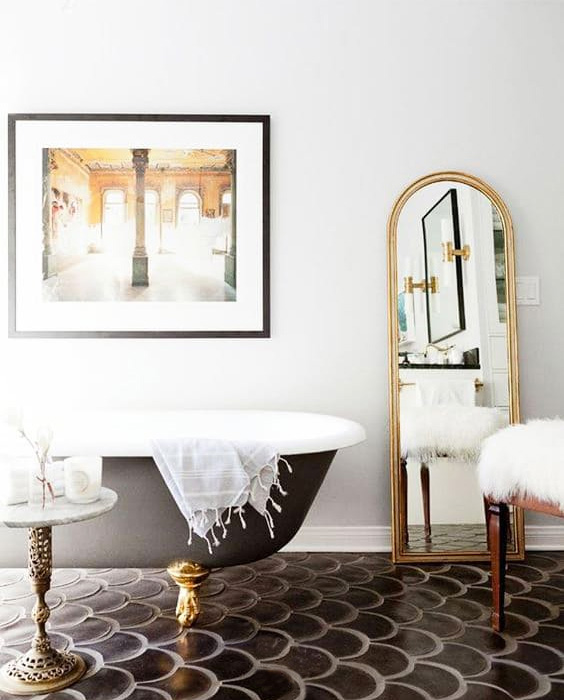 Image: Homepolish
I absolutely love the fish scale tiles on the floor. I've never seen them used on the floor before but they are stunning and, with their muted colour way, will always make a strong design statement that will fit with many styles of décor.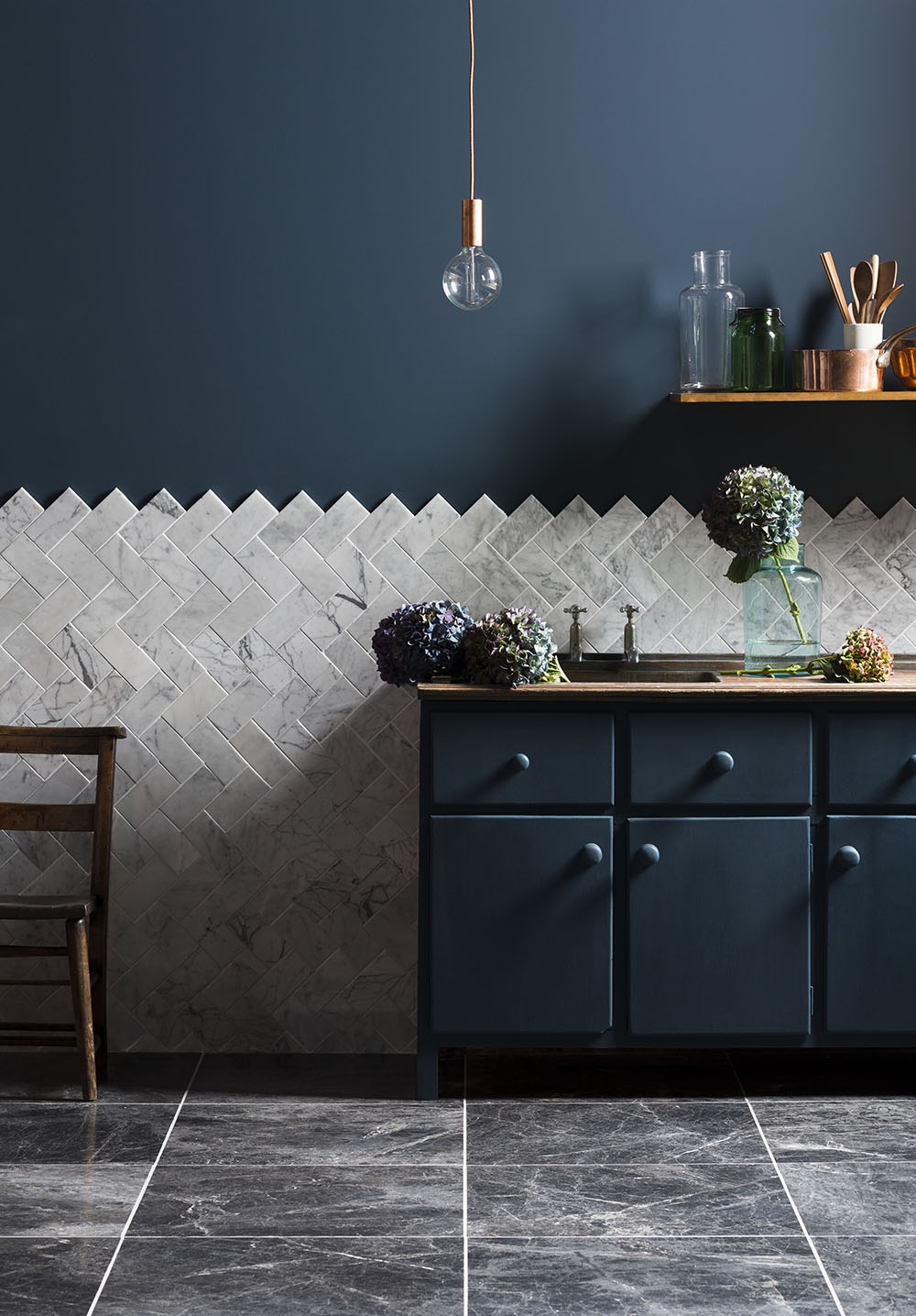 Image & Tiles: Mandarin Stone
Simple tiles are a good backdrop to any scheme, but in a herring bone pattern they really shout different. Change your room décor as often as you want but these tiles will always look good.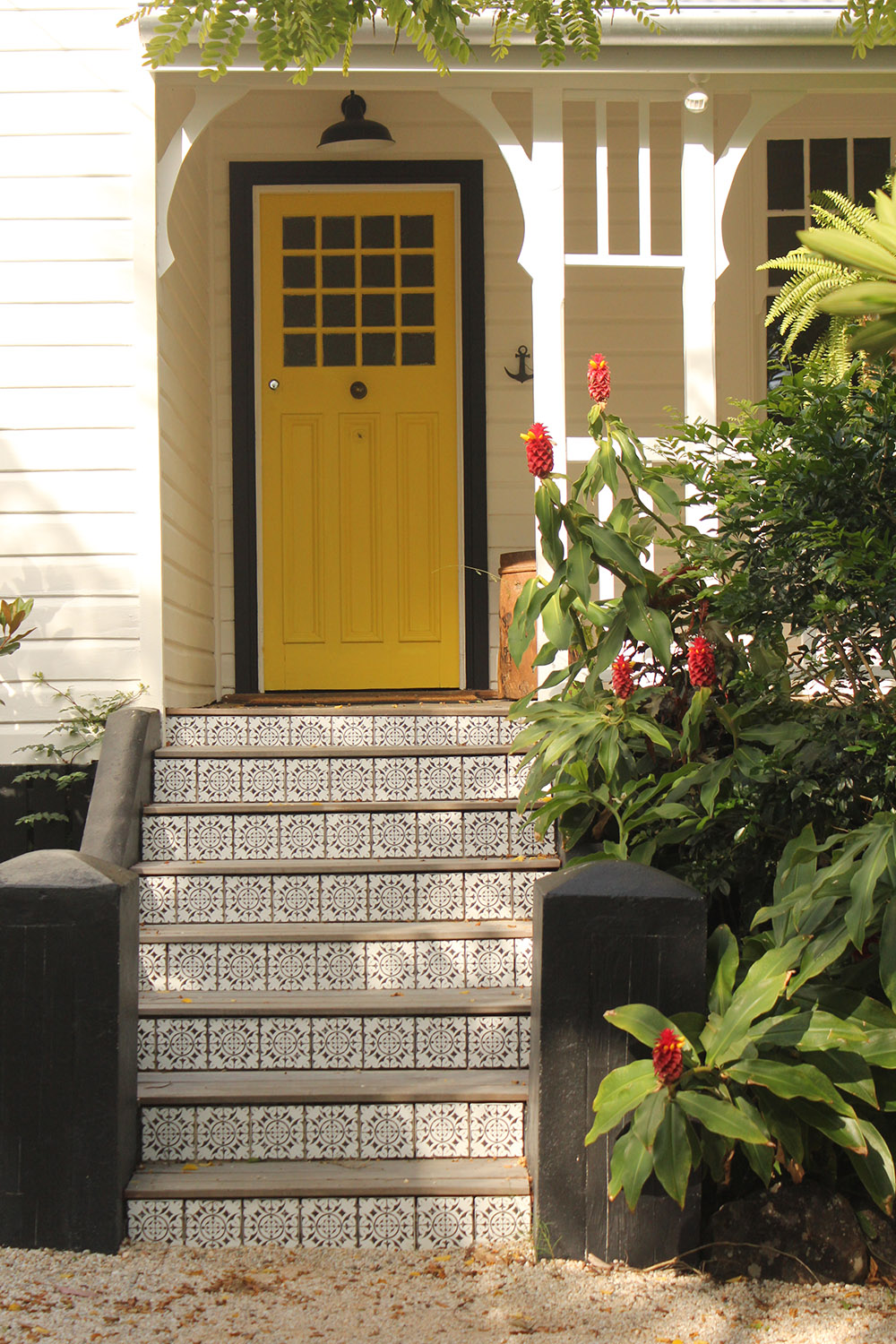 Image: The Professional Cinderella
You can't beat tiled steps for adding some glamour to your home. These steps immediately conjure up thoughts of Mediterranean sunshine and that laid-back holiday vibe but they also remind me of Victorian villas and their tiled paths and hallways. And so much more impressive than normal concrete or painted steps.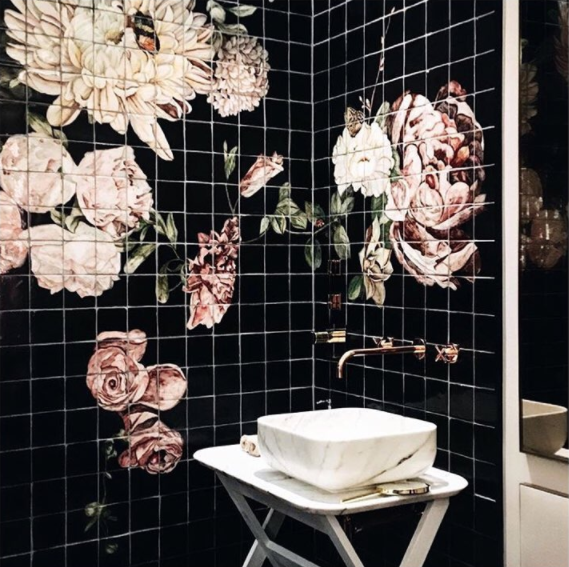 Image: of Gazelli House, taken by Vestiaire Collective
Now these tiles are truly wondrous and a joy to behold – well certainly for a flower obsessed person like me – not sure what my sons would think being in a bathroom like this though! So possibly not for everybody, certainly not the faint hearted amongst you, but a dream space for flower lovers wanting some drama in their décor. Not sure on the longevity though – would I get bored of it as it's very limited in terms of what else you can do to the overall space – or would it be a case of a long-lasting love affair?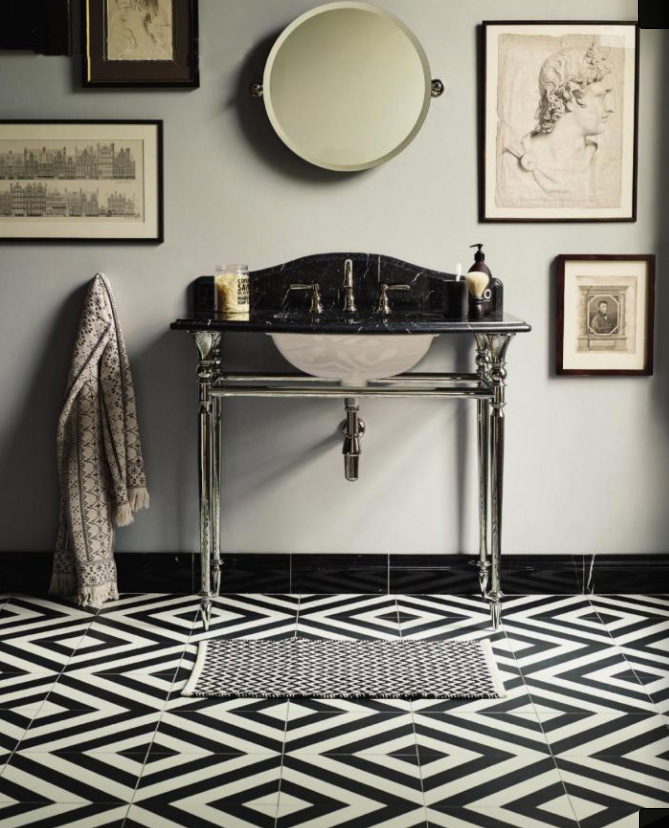 Image & Tiles: Fired Earth
Fabulous floor tiles that would give any room instant drama no matter the rest of the décor. Play it down and go for monochrome, as they are here, or jazz them up and add any colour or style you want and these tiles will still look the biz in years to come.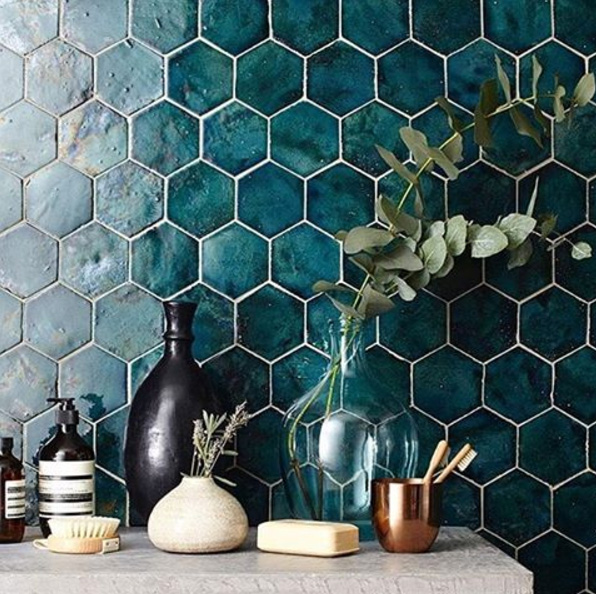 Image & Tiles: Domus Tiles
So what do you think? Do these bold tile statement make you want to rip out boring beige and white? I know I've played safe with tiles so that I can change the rest of the room more easily but it does make me want to splash out on some drama and pizzaz!
Jacqui x
2 replies to "7 Times Tiles were Totally Terrific"
Leave a comment
Your comments make us happy!
Blog Etiquette
Please note that all content, including text and images are copyright of Audenza, unless otherwise stated.

If you would like to use content from our site, then we're very flattered to hear that, but please note its origins on your site or blog, provide a link back to us and kindly let us know where you have used our content.

Thanks!