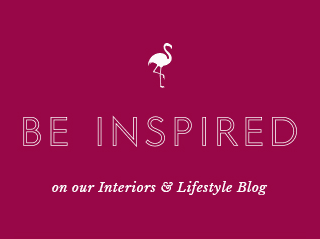 Window Shutters
14 Jun 2013
Hello, Jacqui here.  Hollie has finally persuaded me to start blogging more, so you'll be seeing a lot more of me around here from now on!
I have been converted – no, not to Hari Krishna, although a customer of ours at the potato factory has been trying very hard for several years to get me, and my sons, to see the light, but that's another story. Although Will my middle son reports that the free food on offer is very good and he partakes of this occasionally when cash flow is at its lowest ebb.
Shutters I've decided are where it's at…..
This is a huge turnaround for me as I am a serious lover of textiles in all their glorious abundance.  There can never be enough texture, pattern and colour and stuff around me, or so I thought, so this is serious and life changing.  The catalyst was moving to a 1930's semi with smaller rooms than my previous home and less of them and finding that my stuff was quite overwhelming and needed a calming influence.  Also without the daily workload from 5 children, a husband and a large dog I now have more time to spend on my home and take great pleasure in altering the look of a room and moving stuff around to create a different tableau.   Some of you might possibly think that life is too short for this but it allows me to create without redecorating a room, or moving house, or throwing everything away and starting again after looking at too many interiors books and magazines.
I have puzzled over my windows for about 18 months, and made do with cheap blinds and lengths of curtain lining tacked up at some windows, badly I might add, I'm not very good with a hammer.  Should I go for plain fabric, which in itself goes against the grain but that didn't solve the 'small room too much going' on problem or blinds but that didn't feel right either.  It was after several trips to visit my son in London and admiring the shuttered windows I saw there – shutters are rather thin on the ground or should I say on the window, in Leicester – that I started researching them and then my hairdresser recommended Purely Shutters to me as a Midlands based company.   So I took the plunge, although still with serious misgivings as to whether I was doing the right thing and still not having viewed shutters insitu from inside a house  and waited nervously for them to be made and fitted.
Well, I have to say, they are fabulous, I love the way I can adjust the light in a room, I love the simplicity of them, and I love the uniformity and cleanness they give to the outside of the house.  They also stop me cluttering up window ledges with more stuff, which is another bonus.  My sister has always raved about them, but then she is far more minimalist than me and I possibly didn't take what she had to say on board for this reason but now I have to say – Debbie you were right!
Several neighbours have commented on my unusual window treatment, not favourably obviously!
What do you think?  Are you a blind or shutter person, or is it curtains all the way for you?
Jacqui x
Window Shutters By Jacqui Brooks
3 replies to "Window Shutters"
Leave a comment
Your comments make us happy!
Blog Etiquette
Please note that all content, including text and images are copyright of Audenza, unless otherwise stated.

If you would like to use content from our site, then we're very flattered to hear that, but please note its origins on your site or blog, provide a link back to us and kindly let us know where you have used our content.

Thanks!