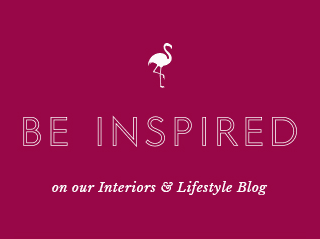 Into the Wild- Animal Inspired Homewares
19 Jun 2014
Animals, insects, birds – they are everywhere – and what better way to add quirkiness and individuality to our homes. Animal inspired homewares have been creeping up on us for some time now and it continues to grow apace from the traditional country look through to anthropomorphic designs which bring real eccentricity to the look.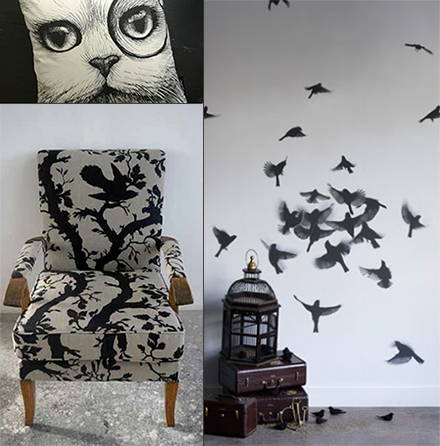 Image sources from top left, clockwise: 1/ 2/ 3/
Leading the way in animal inspired interiors is Trove. I love Trove for their organic and random patterns on wallpaper – this one looks like a flock of birds rising into the air – how fabulous would that look on your conservatory wall? And, of course, no animal trend would be complete without mentioning Timorous Beasties and their fantastical designs. They take old pieces of furniture and adorn them with beasties for a wonderful contemporary feel. Rory Dobner is at the extreme end of animal whimsy – his imagery on textiles and ceramics brighten up our lives.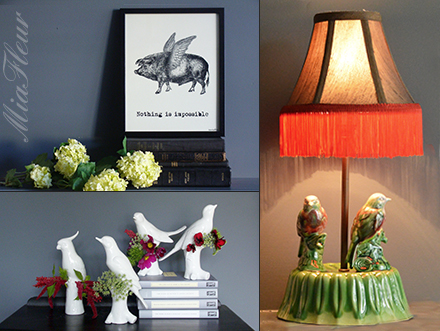 Image sources from top left, clockwise: 1/ 2/ 3/
Of course we, at Audenza, have a carefully curated selection of pieces from the animal inspired trend from Ami Derbyshire's delightful Birds of Paradise Lamp to quirky zebra vases and flamingo table lamps.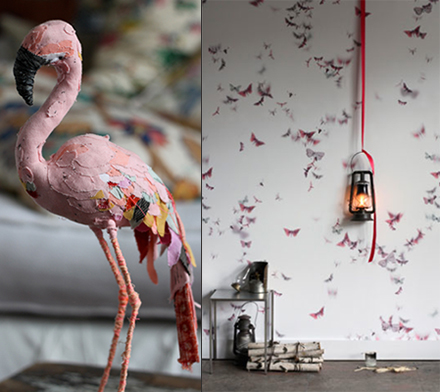 Image sources from left to right: 1/ 2/
Another wallpaper design from Trove, but this time on a smaller scale for us with more modest abodes. Whether you want to soften up the industrial look or add whimsical to the vintage look these designs work. Last, but never least, Abigail Brown's adorable birds. I have loved these adorable creatures from the first and, although I do own one – Percy – who hops about my house, I would love to fill my summerhouse with them for my very own, mess free, avery.
So when it comes to animal inspired homewares, it's up to you – how quirky do you want to be?
Jacqui x
Into the Wild- Animal Inspired Homewares by Jacqui Brooks
4 replies to "Into the Wild- Animal Inspired Homewares"
Leave a comment
Your comments make us happy!
Blog Etiquette
Please note that all content, including text and images are copyright of Audenza, unless otherwise stated.

If you would like to use content from our site, then we're very flattered to hear that, but please note its origins on your site or blog, provide a link back to us and kindly let us know where you have used our content.

Thanks!