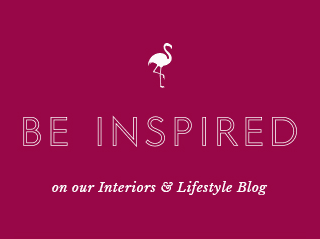 We Love: Penny German Oil Paintings
11 Sep 2015
Urban Jungle Bloggers is a monthly series hosted by Igor and Judith to encourage us all to bring a little more green into our lives.  Each month they, plus many bloggers worldwide, share ideas to create an urban jungle through styling ideas, DIYs and green tips & tricks. The theme for September is plants and art which gives me the perfect opportunity to show off my two beautiful paintings.
Quite by chance I discovered the work of artist Penny German. They are mainly small still life paintings in oils using current season's produce and have a delightful old world charm about them. You may wonder why I have two so similar, well that is due to the vagaries of the Post Office! The first cherry painting went awol so Penny painted a similar one for me and then several months later the original turned up and I couldn't bear to part with it so two I now have – similar but different cherry paintings.
They get moved around the house depending on my whims and this one is usually propped up in a vignette with my grandmother's old blue china in the kitchen, with the addition of a few cherries, of course, and good old ivy (so hard to kill)!
This cherry painting looks so lovely with the ivy urn and a beautiful jade bowl full of cherries. I prefer them unframed so that the paintings take centre stage and fit easily into different scenes. They both look lovely framed by greenery -but then doesn't everything?
Jacqui x
Never miss a post: follow us on Bloglovin'!
Photography: Amelia Brooks/ Styling: Jacqui and Amelia Brooks
'Urban Jungle Bloggers- Plants & Art' written by Jacqui Brooks
6 replies to "We Love: Penny German Oil Paintings"
Leave a comment
Your comments make us happy!
Blog Etiquette
Please note that all content, including text and images are copyright of Audenza, unless otherwise stated.

If you would like to use content from our site, then we're very flattered to hear that, but please note its origins on your site or blog, provide a link back to us and kindly let us know where you have used our content.

Thanks!