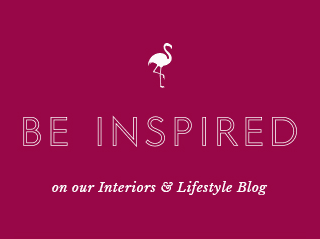 5 Easy Steps to Creating the Perfect Outdoor Room
5 Jul 2017
Bring the inside outside by creating an outdoor room on your terrace to enjoy the longer summer days. Now we are in the height of summer, create an array of vignettes to fully appreciate the outdoors then sit back and breath in the scent of flowers and admire the view. Gone are the days when the garden was simply a lawn and somewhere to grow a few flowers – now we want to create an outdoor room which can be enjoyed all through the year as an extension of our home. So, of course, you need the right props to achieve this, and there is a wealth of goodies out there specifically designed for the outdoors to help you achieve this, from rugs, to mirrors, to seating. These five easy steps will help you create your perfect outdoor room.
1.   Lighting
Grey Bistro Set | Antique Gold Moroccan Lantern | Aged Green Garden Urn
Hang lanterns from brackets on walls or fences or place them on tables to create atmosphere for summer evenings with the twinkle of candlelight glowing in the dark. There are also lots of solar lights available now, from jam jar lights to hang in trees to strings of lights to go on a fence or archway.
2.   Rugs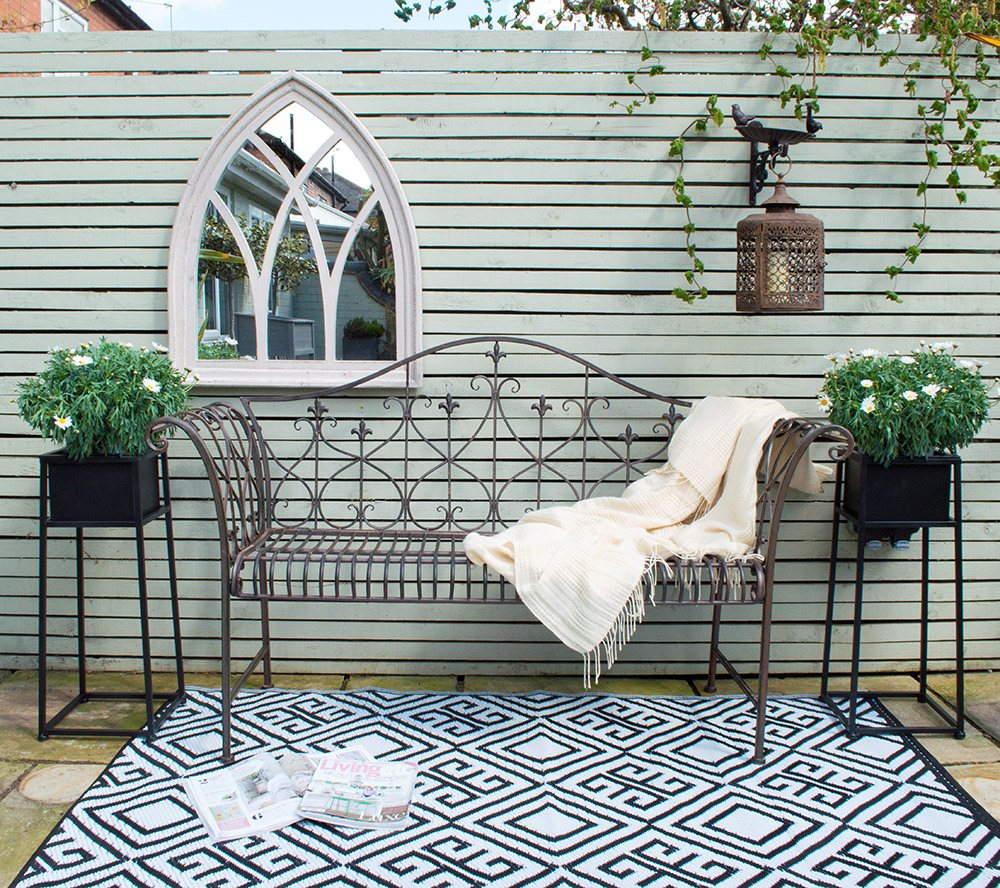 Monochrome Outdoor Rug | The Marseille Garden Bench | Gothic Arch Outdoor Mirror
Who would have thought we would have outdoor rugs? I think they are a wonderful idea and a great way to create a focal point on your terrace and add a bit of colour and pattern to hard landscaping. Put one in front of a bench or under the garden table and it instantly feels like a summer dining room.
3.   Mirrors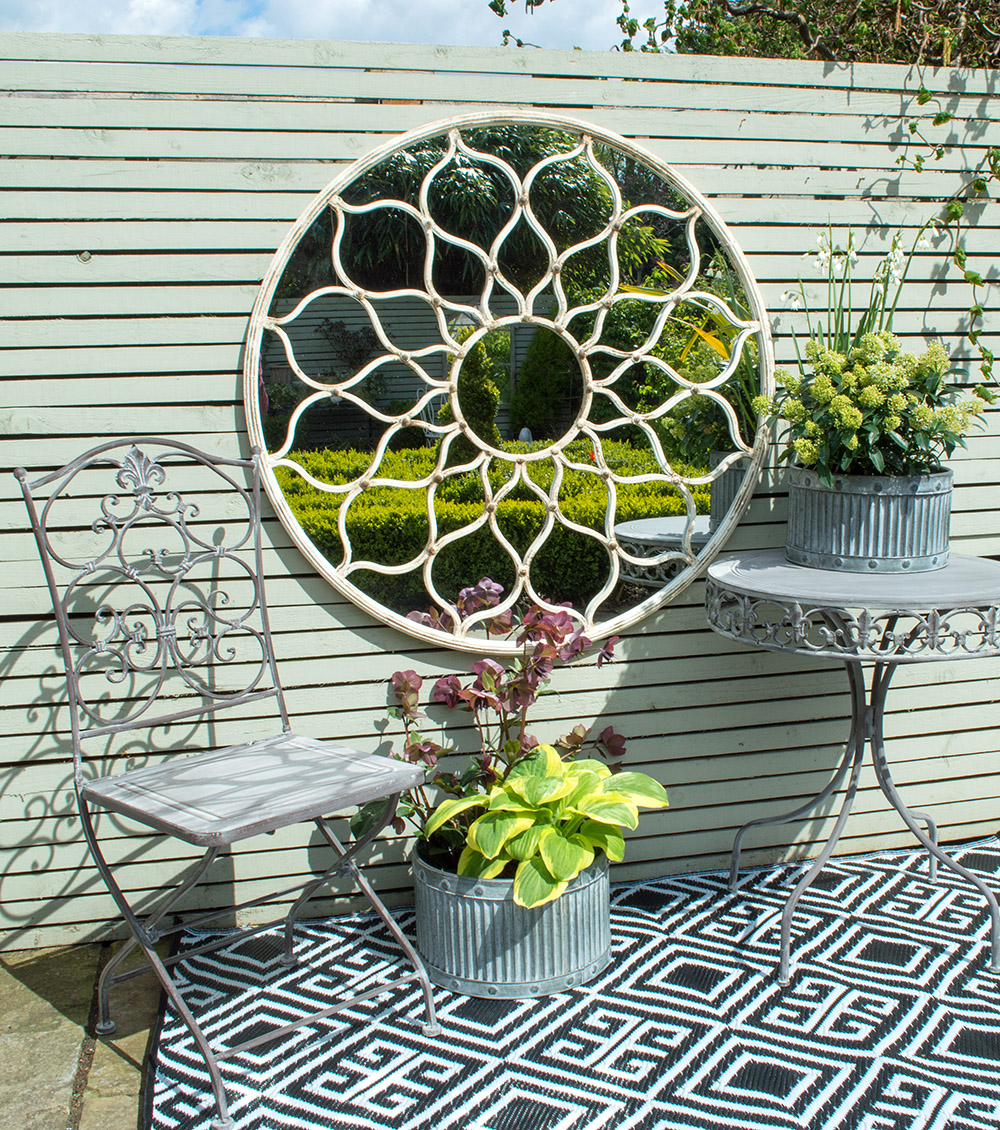 Decorative Garden Mirror | Round Chedworth Zinc Planters
Mirrors work in the same way outdoors as they do indoors by reflecting light and creating a focal point. Hang a mirror on a wall, fence, or shed to increase the sense of space and let the reflections enhance the view. It also makes a nice surprise to turn a corner in a garden and see a mirror, something normally associated with the indoors.
4.   Seating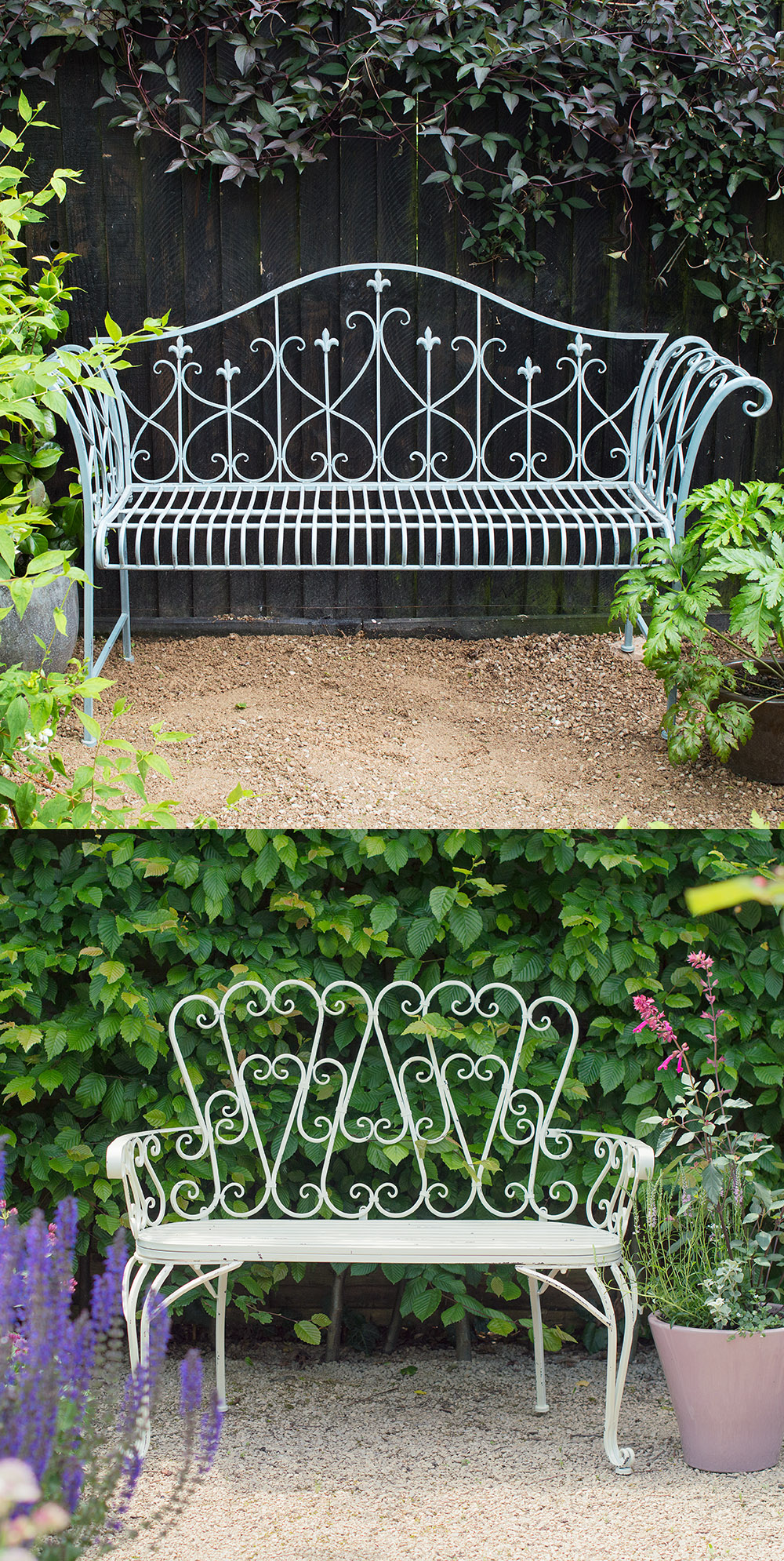 The Lille Garden Bench | The Sophia Garden Bench
A table and chairs is essential for an outside room to enjoy alfresco dining with friends and family, or for a glorious sundowner on a warm summer evening a little bistro set in a sunny spot. Depending on the size of your garden it's a good idea to have various types of seating in different areas. A bench placed where you can sit and have a natter with a friend, or a solo seat just to stop and perch for a minute and admire the view.
5.   Pots and planters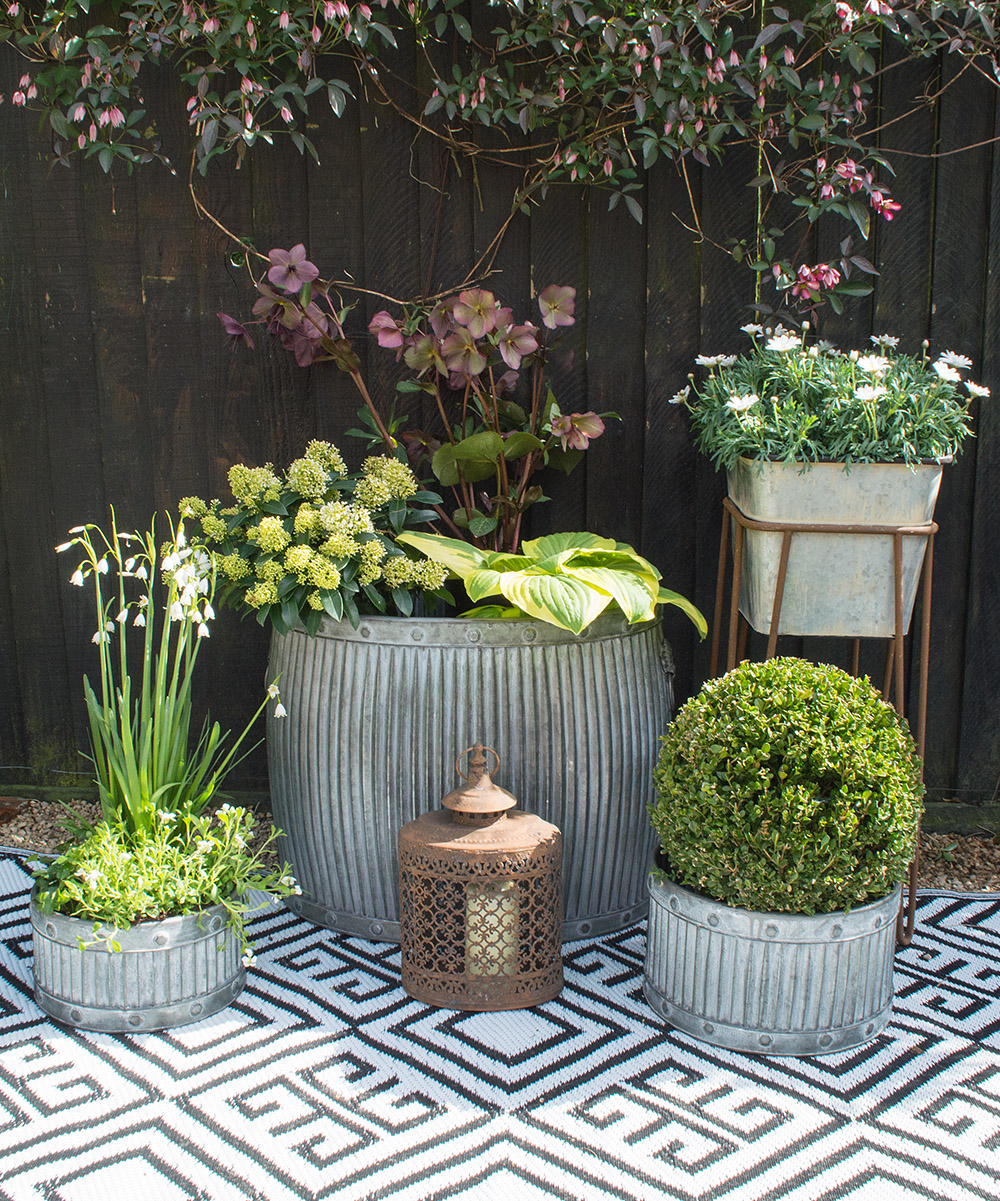 Round Chedworth Zinc Planters | Zinc Effect Planter with Stand
Fill spaces with an array of planters filled with evergreens for backdrop and then add drama with seasonal displays of colour. Unify the scheme by using planters of the same colour or material and then vary sizes so you have a more interesting vignette. A planter on a stand is a great way of adding height to a display or standing alone in a small space (much more interesting at waist height than sitting forlornly on the ground). It's so easy to ring the changes with the seasons as well so that you have year-round interest. If you are unsure what to plant a quick visit to the garden centre will show you what is flowering at that time of the year for a quick fix of colour.
Well I hope that's given you a few ideas on how to create the perfect outdoor room. It doesn't matter how big or how small your garden is, a small courtyard garden looks just as fabulous as a big garden when you add a few indoor bits outside amongst the planting. Even on a chilly day you will want to throw a rug around you and sit outside – so therapeutic to be out in garden with a cup of tea or a glass of wine rather than closeting yourself indoors.
Jacqui x
Never miss a post: follow us on Bloglovin'!
Photography: Amelia Brooks/ Styling: Jacqui & Amelia Brooks
Leave a comment
Your comments make us happy!
Blog Etiquette
Please note that all content, including text and images are copyright of Audenza, unless otherwise stated.

If you would like to use content from our site, then we're very flattered to hear that, but please note its origins on your site or blog, provide a link back to us and kindly let us know where you have used our content.

Thanks!