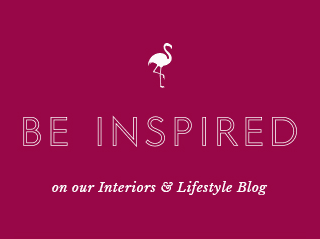 Our Garden in Modern Gardens Magazine!
7 Oct 2016
The latest edition of Modern Gardens has hit the shelves and my garden is featured! It was a very exciting day when the photographer Lesley Anne came to photograph the garden, preceded by a mad day of tidying, dead heading and hedge trimming by me and my son Henry. I had been away for a week, and as any gardener will know a lot goes on in the garden in a week, so it was a bit of a mad dash to get it back shipshape and fit for viewing.  As regular readers of the blog will know, I recently reviewed Modern Gardens magazine and I love it as there are so many great styling tips, planting ideas, how to's and a visual feast on every page, so I was really thrilled to have my garden featured.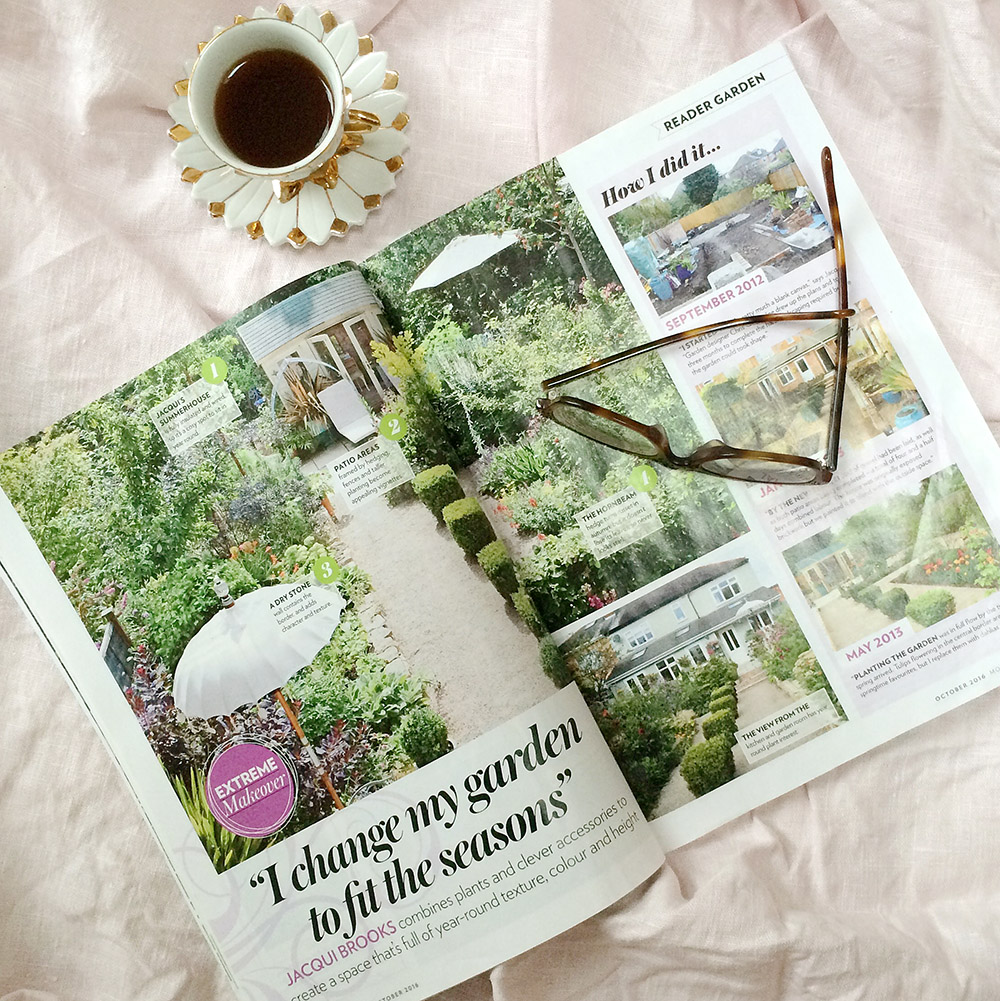 I've posted before about the progression in my garden from its conception and promised more photos for this season, so Amelia took a few shots for me of my favourite bits – mainly seating areas as I do like a vignette with a seat – even though I don't sit down often as I'm too busy deadheading etc. When I do sit down its usually to decide how to change the planting and improve the vignette.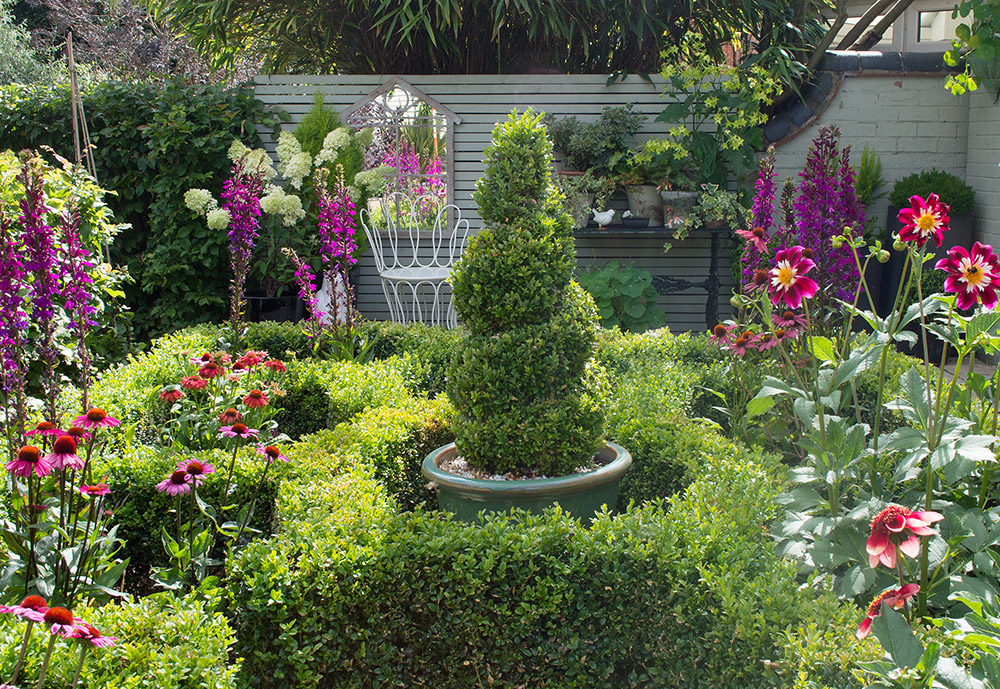 This is the terrace next to the house with box hedged borders that I change seasonally from tulips in spring to dahlias, and whatever else takes my fancy in summer. It's quite labour intensive to do this but I love dahlias and tulips so much it's the best way to really get my fill of them. And a lovely metal chair to sit and admire the view.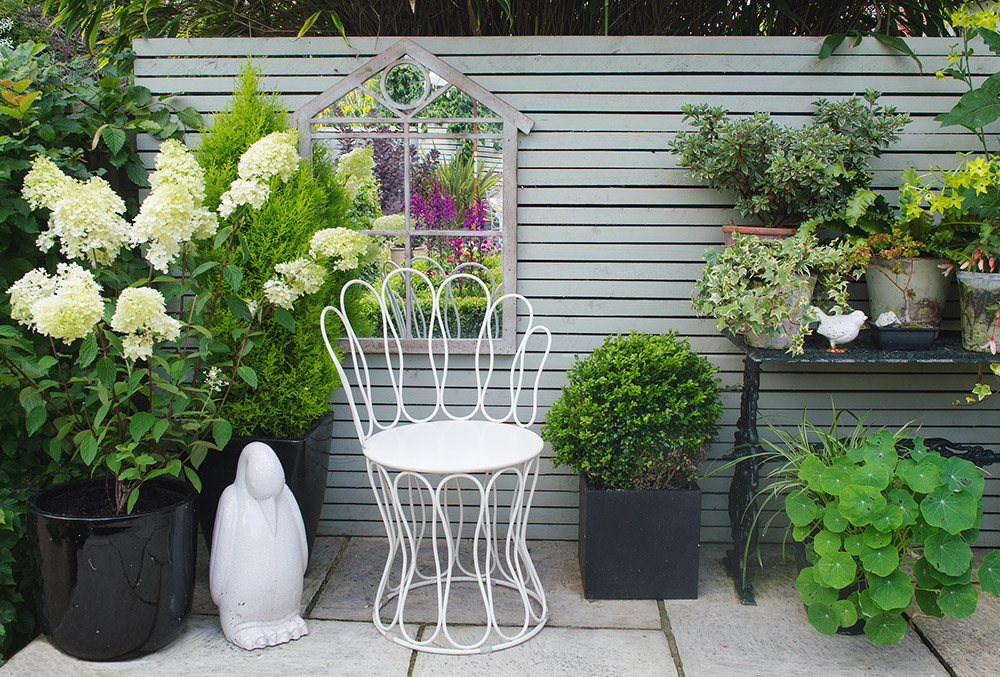 A close up of the garden mirror my mother gave me for my birthday – doesn't it look fabulous with the flowers reflected in it?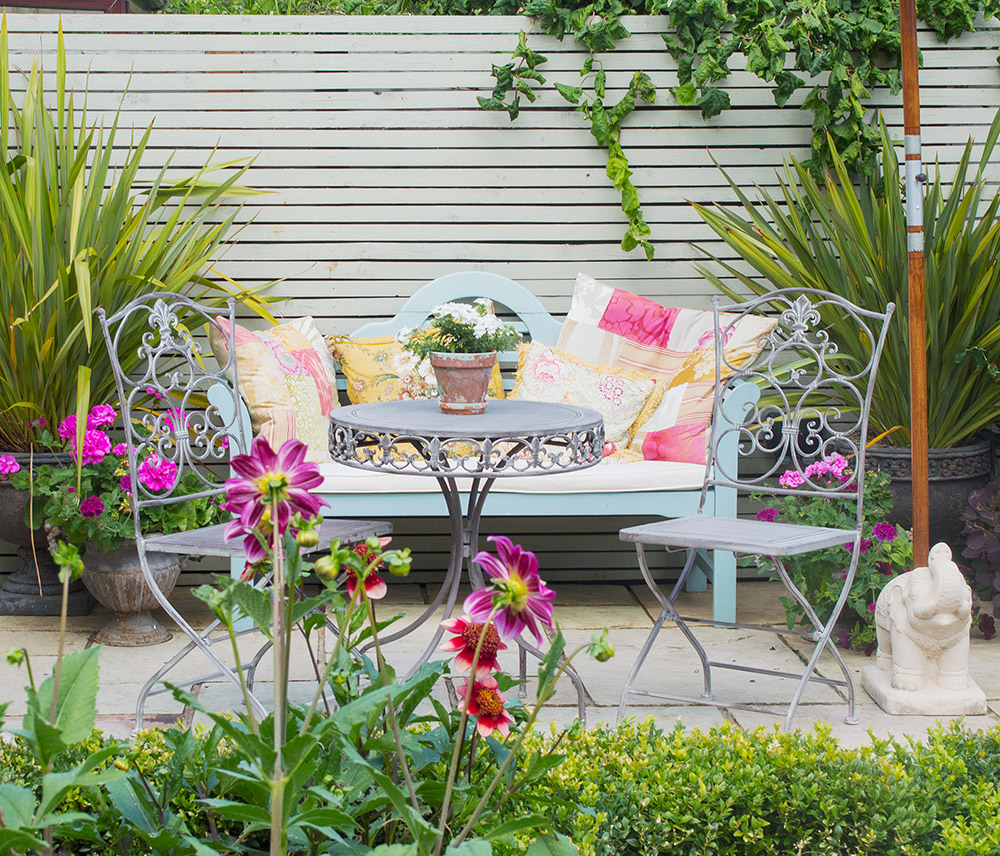 The other side of the terrace with yet more seats! A bench for displaying my lovely cushions and a little grey bistro set for that morning coffee.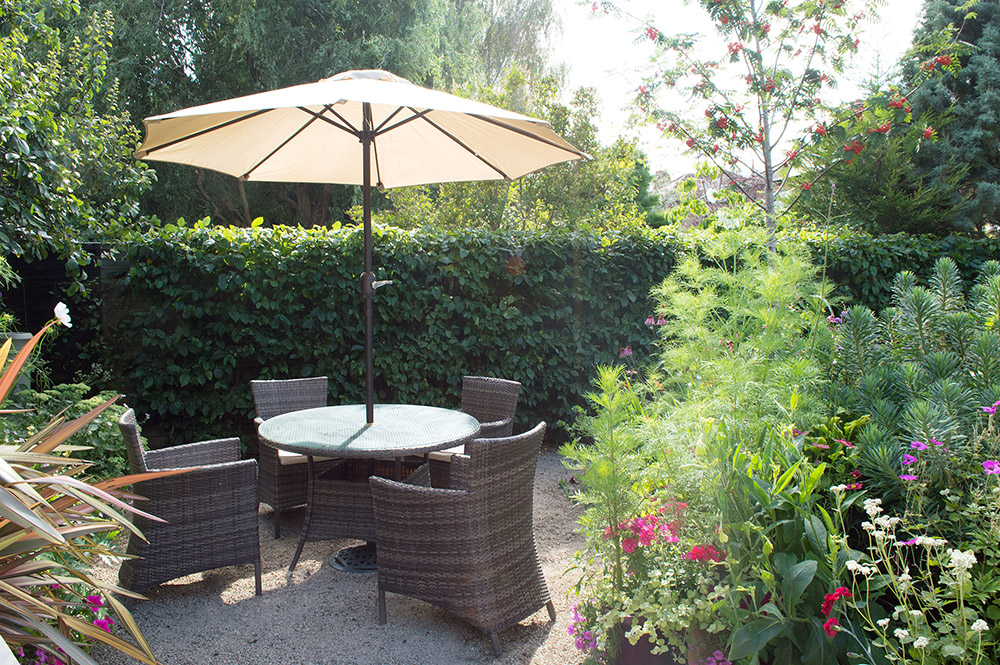 Further down the garden is the larger table and chairs for when we want to eat alfresco – or just sit with a glass of wine and enjoy the view.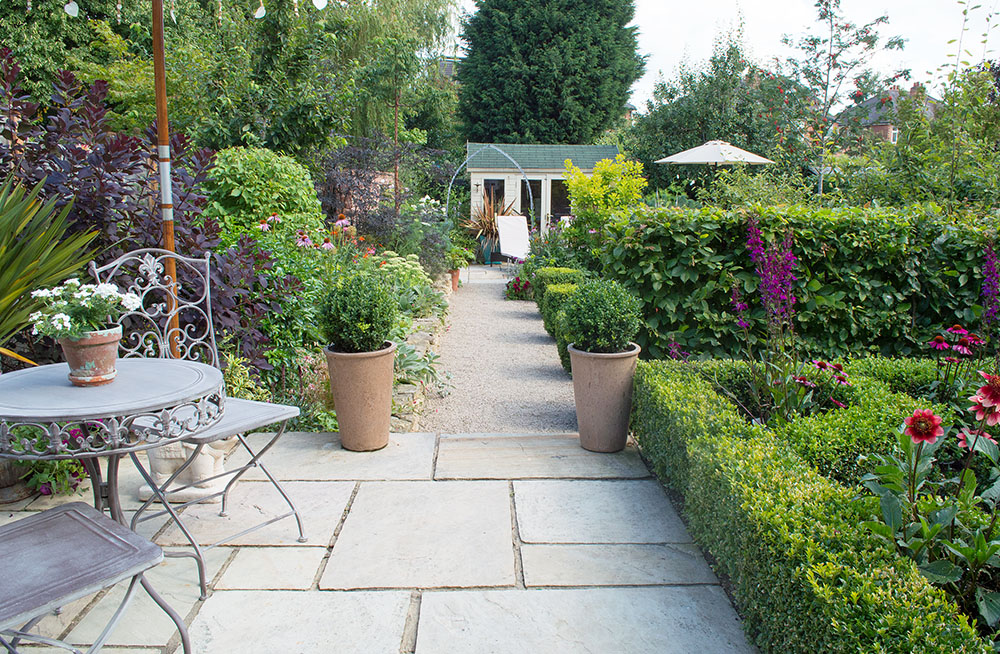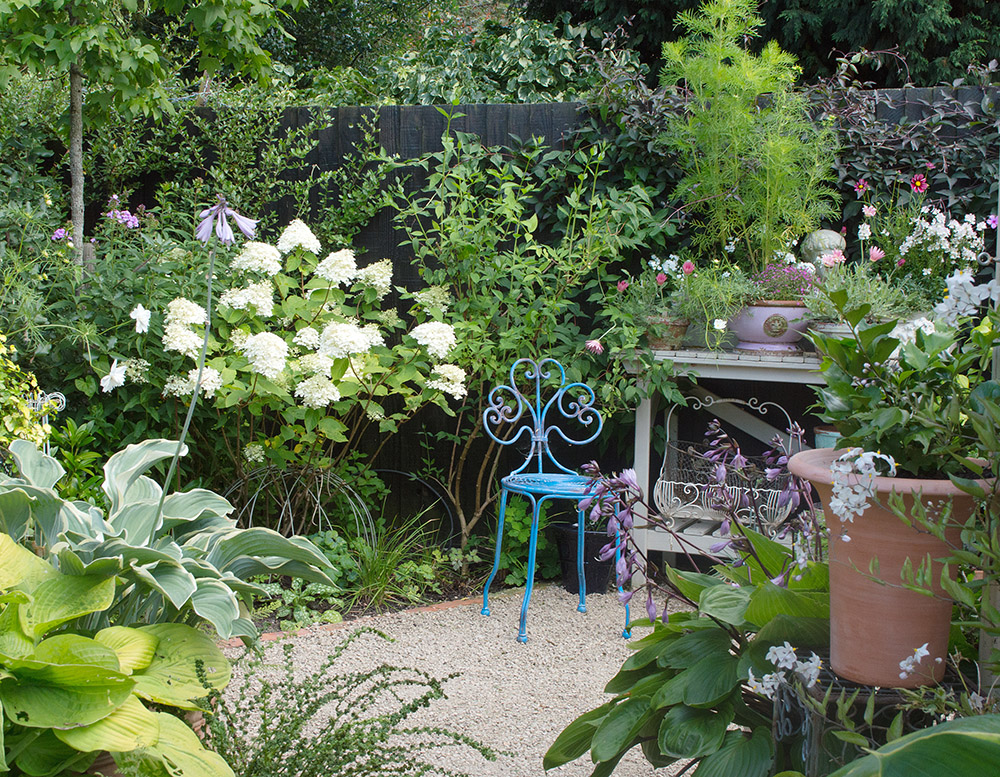 Another chair hidden away at the bottom of the garden behind the summer house. You can't have too many seats I say! There are more tucked away in the garden in odd places in case I want to sit and contemplate life for a moment. What do you think, too many seats or do you have even more? And what do you think to Modern Gardens? Even my girls enjoy looking through it for ideas and they are not gardeners so I think it appeals to quite a broad range of, shall we say, design savvy people.
Jacqui x
Never miss a post: follow us on Bloglovin'!
Photography: Amelia Brooks
2 replies to "Our Garden in Modern Gardens Magazine!"
Leave a comment
Your comments make us happy!
Blog Etiquette
Please note that all content, including text and images are copyright of Audenza, unless otherwise stated.

If you would like to use content from our site, then we're very flattered to hear that, but please note its origins on your site or blog, provide a link back to us and kindly let us know where you have used our content.

Thanks!