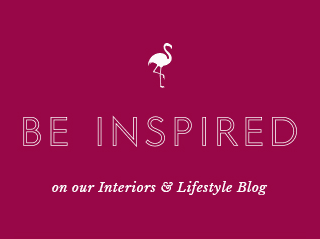 Ghastly Orange Fences
5 Aug 2013
Firstly, let me apologise for the delay in posting this.  We've had it ready to go up for a few days now, but have been having a few technical problems.  Hopefully, we're back up and running now though.
Now back to the matter at hand.  One of my personal pet hates is that sort of dirty orange colour they paint fences.  Not sure who they are, but they know who they are!  I suppose it's a newer version of creosote but just as ghastly and it's been bothering me since the garden has been landscaped, but it's taken me a while to decide where to go with it.  A bright colour?   Or something muted and tasteful, haha?  I've spent a lot of time squinting at the fence and trying to visualize different colours but black was the colour I kept coming back to and in particular Cuprinol Garden Shades in Black Ash.  My main concern was if I didn't like it there would be an awful lot of work to rectify it!
The next step was to actually open the tin of paint – I always find starting the hardest bit – the thought of the mess and time involved and I have to make a start on any new project the minute the impetus strikes  me, even if I only have an hour.  Well the moment arrived at about 8pm one evening and I dashed out there unprepared, as usual, but keen and fell in love with the effect instantly.  Of course I, and several plants, were covered in the stuff, mainly me I have to say as I took more care of the plants but I think it looks quite stunning and is a great back drop for my potting bench, which I painted grey.  Not a lot of potting going on there, as you can see, more a case of another display area.
It did take several evenings, I was even painting in the dark one night to get it finished – not a good idea as I when I came back to it in the morning it was quite patchy and I had to do a bit of touching up but I like the unevenness of it, it makes it look a bit more weathered.  Do you remember what it looked like before lurking behind the summerhouse?  If not, have a look here.  Well, this is it now… what do you think?
The small front fence got the treatment next, after quite a bit of squinting, but now I can't think why I didn't do it sooner – I love it.
Still squinting and thinking about the fence down the left hand side of the garden.  I bought a tin of Cuprinol Garden Shades 'Natural Stone' but I'm not sure enough yet to take the lid off but I need to make up my mind soon as the honeysuckle and clematis I planted are starting to take off and I'm sure it can't be good for them to be covered in paint.  Thank goodness the fence on the right is going to be hidden by the hornbeam hedge –in time that is.
Fence painting is a messy and tedious business that makes me feel like I'm painting the Forth Road Bridge.  That said, I think it's well worth it to get rid of that ghastly orange.  What do you think?!
Jacqui x
Ghastly Orange Fences by Jacqui Brooks
7 replies to "Ghastly Orange Fences"
Leave a comment
Your comments make us happy!
Blog Etiquette
Please note that all content, including text and images are copyright of Audenza, unless otherwise stated.

If you would like to use content from our site, then we're very flattered to hear that, but please note its origins on your site or blog, provide a link back to us and kindly let us know where you have used our content.

Thanks!