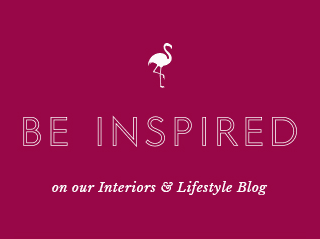 5 Unusual Uses for Everyday Objects
22 Aug 2014
If you are a magpie, like me, then you probably have cupboards full of various vases, jugs, and dishes etc that don't see the light of day very often. I like to use them for decorative purposes so that they all get their moment in the spotlight and I can appreciate them for a while so I am always thinking up unusual uses for everyday objects.
1. Glass looks lovely full of cutlery and this celery vase stands on my kitchen worktop with steak knives in so I always have a sharp knife handy. The other glass containers are a great way to display cutlery when having a buffet – for some reason my girls think buffet is a hilarious word but I can't think of an alternative!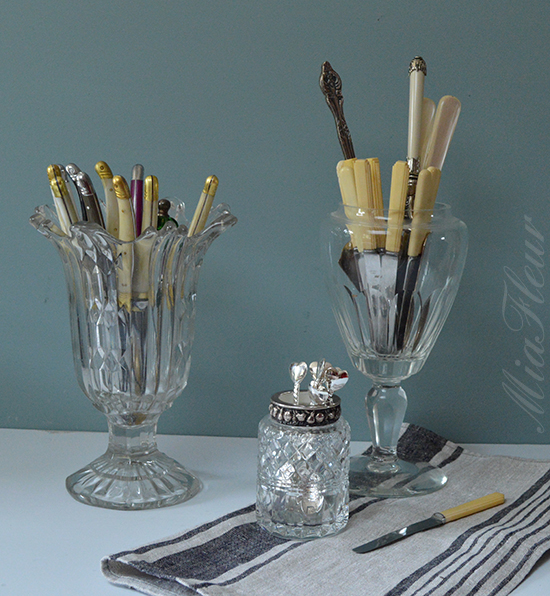 2. Narrow necked bud vases and bottles are great used as diffusers. It's cheaper to buy a refill and some sticks and that way you also get to choose the scent you like but can use a container that suits your décor, rather than being dictated to by the brand designs.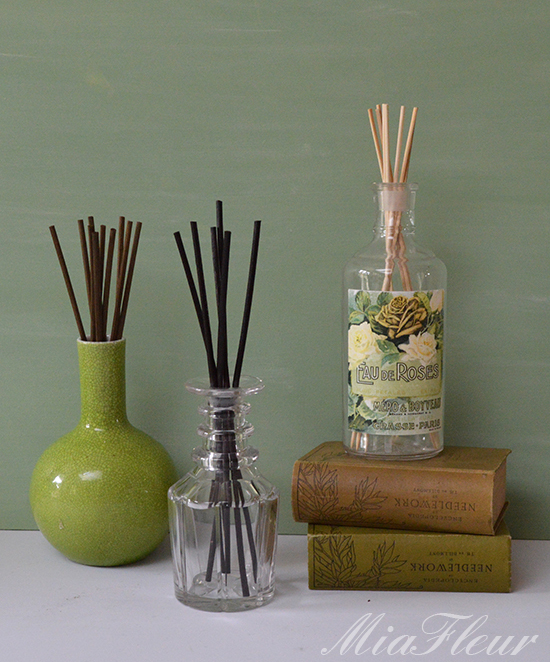 3. I love tea lights lined up along my mantelpiece and it's a lovely way to display glass containers. Here I've put a pillar candle in a big glass jar to give some height to the display. The little pressed glass jug was my grandmas and the two handled glass cup was pennies from a charity shop. Charity shops are great places to source glass ware cheaply.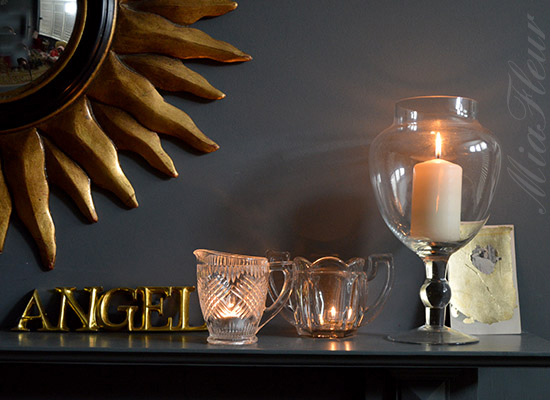 4. Wine, beer and soft drink bottles make lovely bud vases and come in a range of muted colours that show off my dahlias and rudbeckia beautifully. It was quick and easy to soak the labels off in hot water and washing up liquid and when I want a change round they just go in the recycling.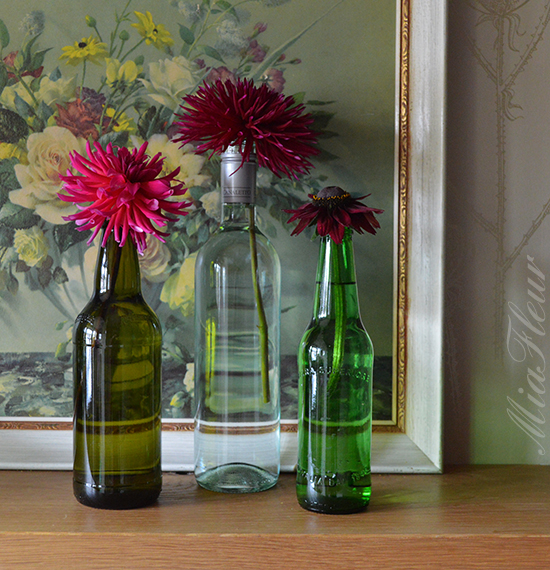 5. These mugs and cup are a testament to my clumsiness – they no longer have handles! I can't bear to throw them away as they are so beautiful, but don't they look pretty planted with sempervivum. And I've always got handless mugs about the place being used as pen pots and to keep my secateurs from straying.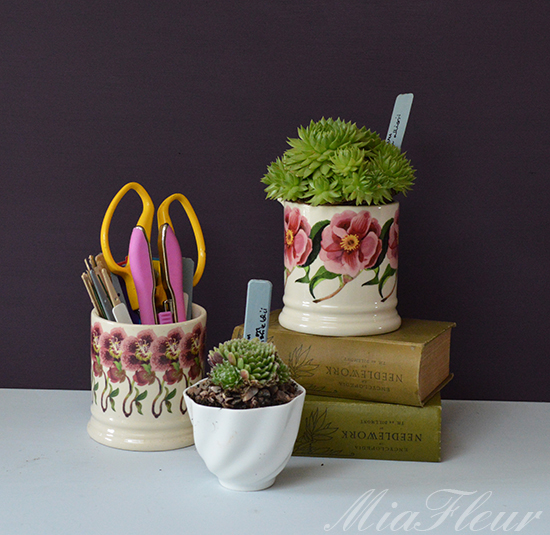 So there we have it, five unusual uses for everyday objects.  I'd love to know if you have any suggestions of your own, do let me know in the comments below.
Jacqui x
Photography: Amelia Brooks/ Styling: Jacqui and Amelia Brooks
'5 Unusual Uses for Everday Objects' written by Jacqui Brooks
4 replies to "5 Unusual Uses for Everyday Objects"
Leave a comment
Your comments make us happy!
Blog Etiquette
Please note that all content, including text and images are copyright of Audenza, unless otherwise stated.

If you would like to use content from our site, then we're very flattered to hear that, but please note its origins on your site or blog, provide a link back to us and kindly let us know where you have used our content.

Thanks!