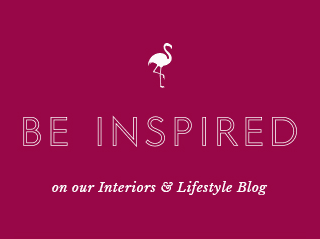 How to Create a Bohemian Interior
28 May 2016
We have a new trend category on Audenza that we are really excited about – The New Boho. What's 'New Boho' you might ask? Well it's Bohemian but more refined and less cluttered, but with lots of vitality and warmth, and it's easier to add elements of it to your own style.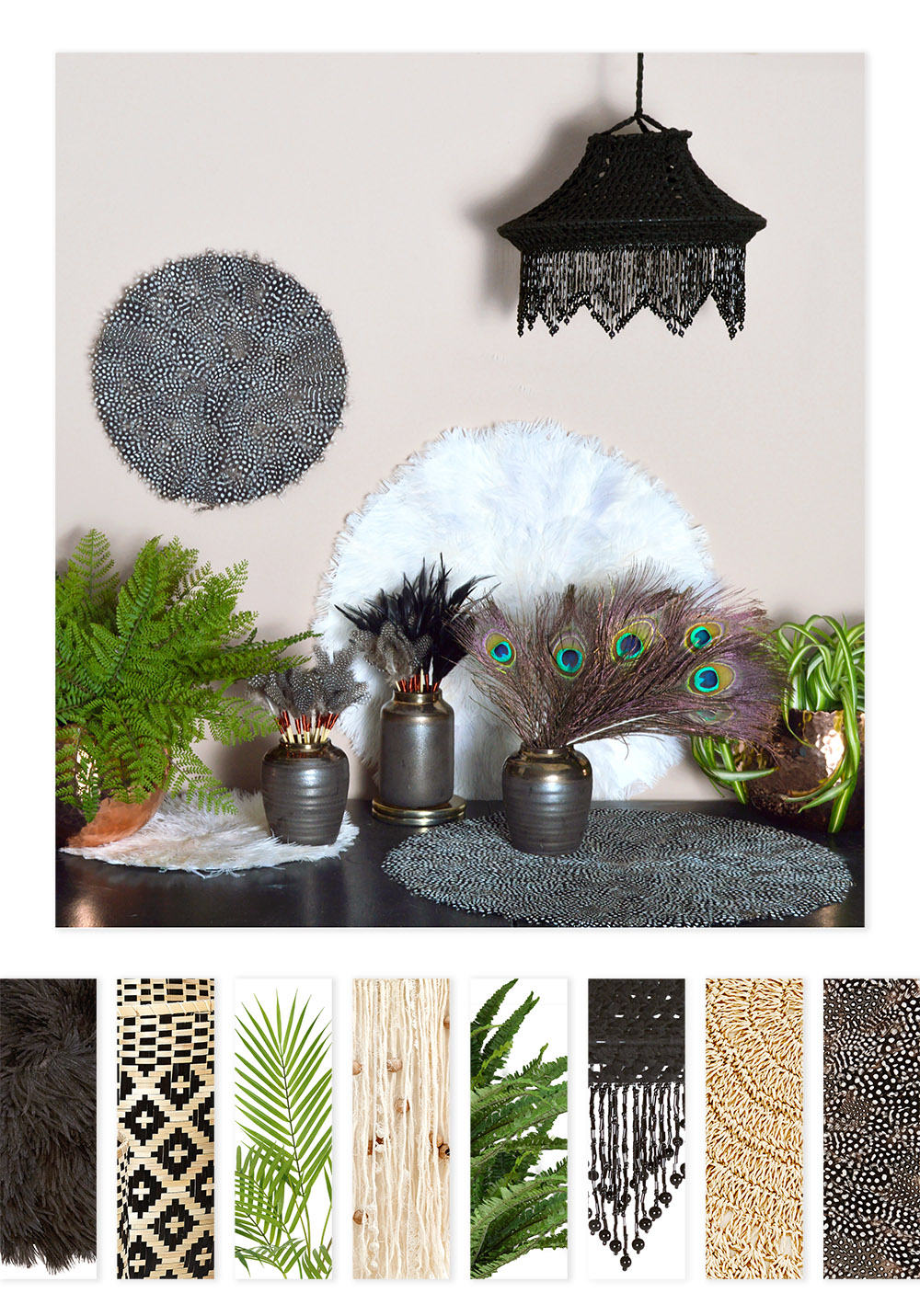 A mood board of feathers, crochet, woven wicker and lots and lots of lush greenery in shades of green and black to give you the look. Incorporate as much or as little as takes your fancy to give your interior the new boho vibe.
How to create a bohemian interior:
1.  Add emerald green – lots of it, in soft velvets preferably.
2.  Lots of lush house plants scattered about, in various shapes and heights are an absolute must for this look.
3.  Add splashes of colour, but the key here is to keep it looking quite natural.  So greens and blues are perfect and then chuck in some black to make it more contemporary.
4.  Pattern is your friend! Think aztec type prints – the image below is a great example of the sort of patterns to mix in – and don't be afraid to mix different patterns all together.
5.  Last but not least – you need texture! So add natural materials like rattan and wicker, natural flooring with rugs (this Jute Circular Rug would be perfect) and add lots of interest with fringing and crochet.
If you add all of those elements, you'll get a harmonious and welcoming boho vibe, redolent of the 70's, but with a modernist twist.  But of course, you don't have to add them all. You can always just take a few bits from this look, to give a hint of bohemian.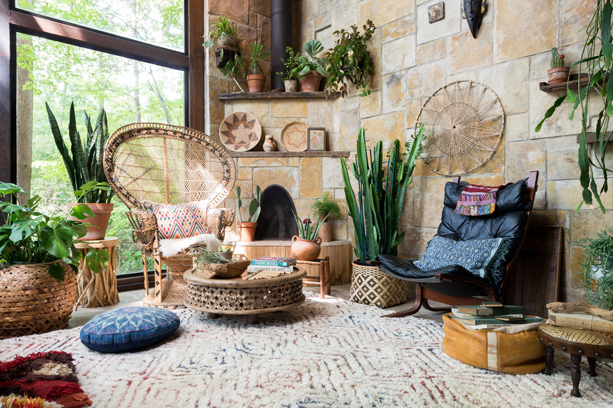 Image Credit: The Jungalow Blog
If you are a big fan of bohemian interiors then take a look at The Jungalow Blog for lots of ideas and inspiration for a truly bohemian outlook which glows with energy. The images make you want to inhabit this world of the exotic and dream of sun drenched climes.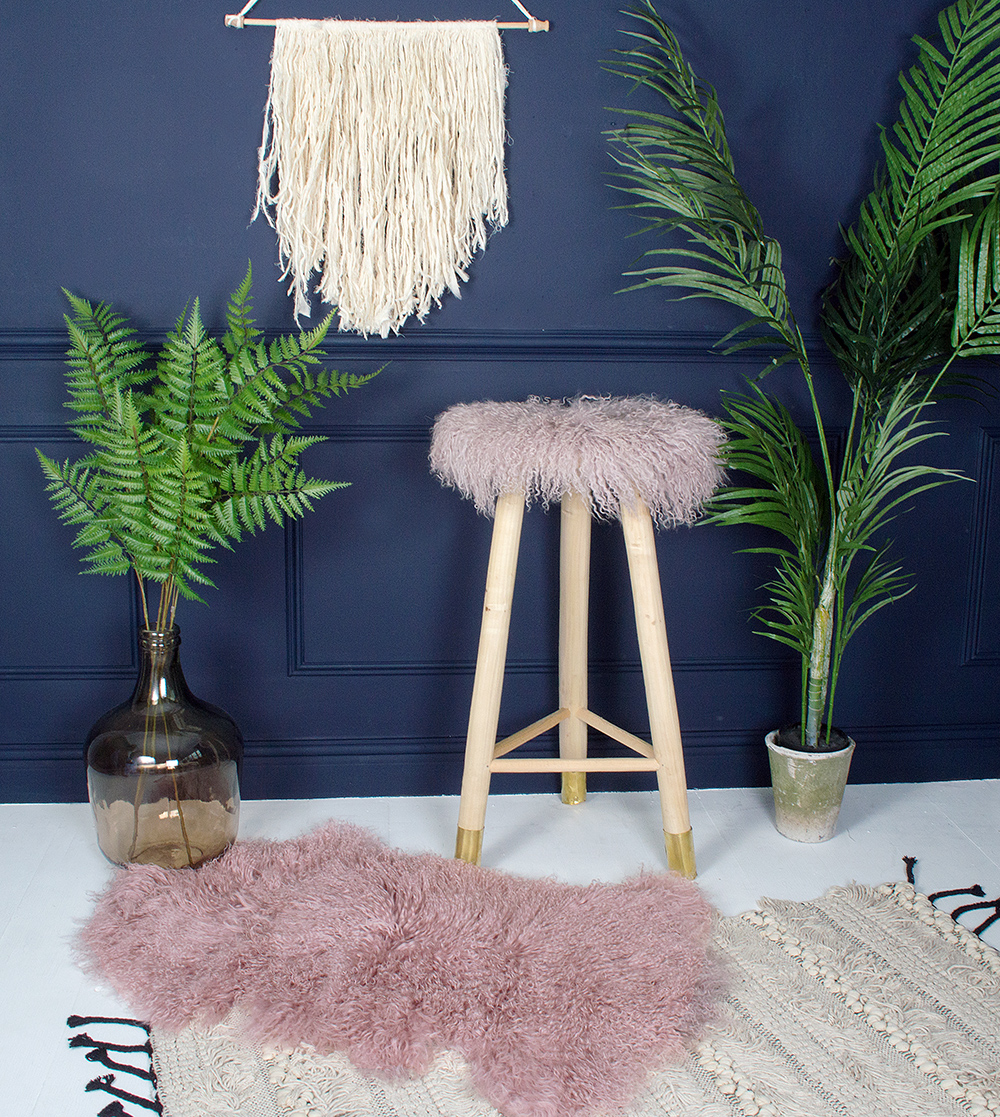 Get the Look: Faux Areca Palm Tree | Pink Tibetan Sheepskin Rug | Rustic Wooden Bar Stool
Jacqui x
Never miss a post: follow us on Bloglovin'!
Photography: Amelia Brooks/ Styling: Jacqui & Amelia Brooks
2 replies to "How to Create a Bohemian Interior"
Leave a comment
Your comments make us happy!
Blog Etiquette
Please note that all content, including text and images are copyright of Audenza, unless otherwise stated.

If you would like to use content from our site, then we're very flattered to hear that, but please note its origins on your site or blog, provide a link back to us and kindly let us know where you have used our content.

Thanks!