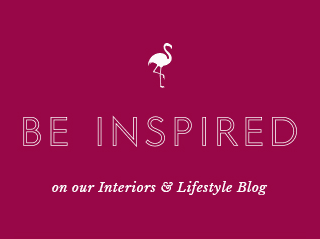 The Definitive Guide to House Plants
26 May 2017
At Home with Plants, by Ian Drummond and Kara O'Reilly, is a creative masterpiece that will have you dashing out to buy house plants, pots and compost in a desperate urge to recreate some of the delicious displays portrayed.  The authors, award-winning interior landscape designer Ian Drummond and interiors editor Kara O'Reilly show how indoor gardening has evolved into a serious interior design consideration for an aesthetically pleasing home.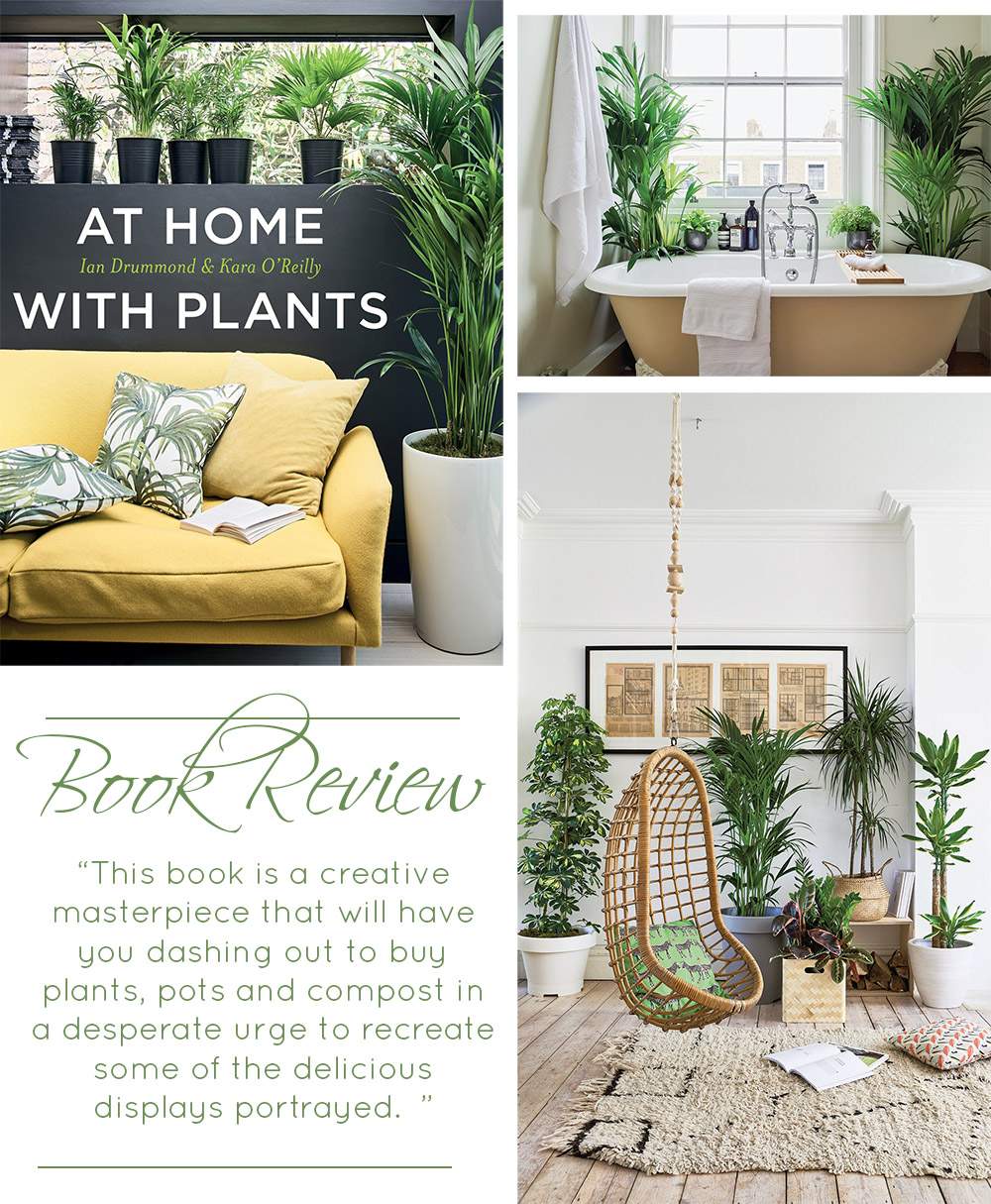 We are also absolutely delighted to have a couple of our plant pots featured in the book and to be listed in the supplier directory, which is why we were very kindly gifted a copy.  But – I must stress, the gushing that follows about this book, is entirely my own.
So, that said, let's delve in.  The book is basically 6 chapters that deal with the different aspects of the house plant revival.  The short chapter on health benefits explains how plants act as a 'pollution sponge' soaking up toxins in the air and, of course, a grouping of plants will have more impact health wise than a single plant, so another excuse to go wild!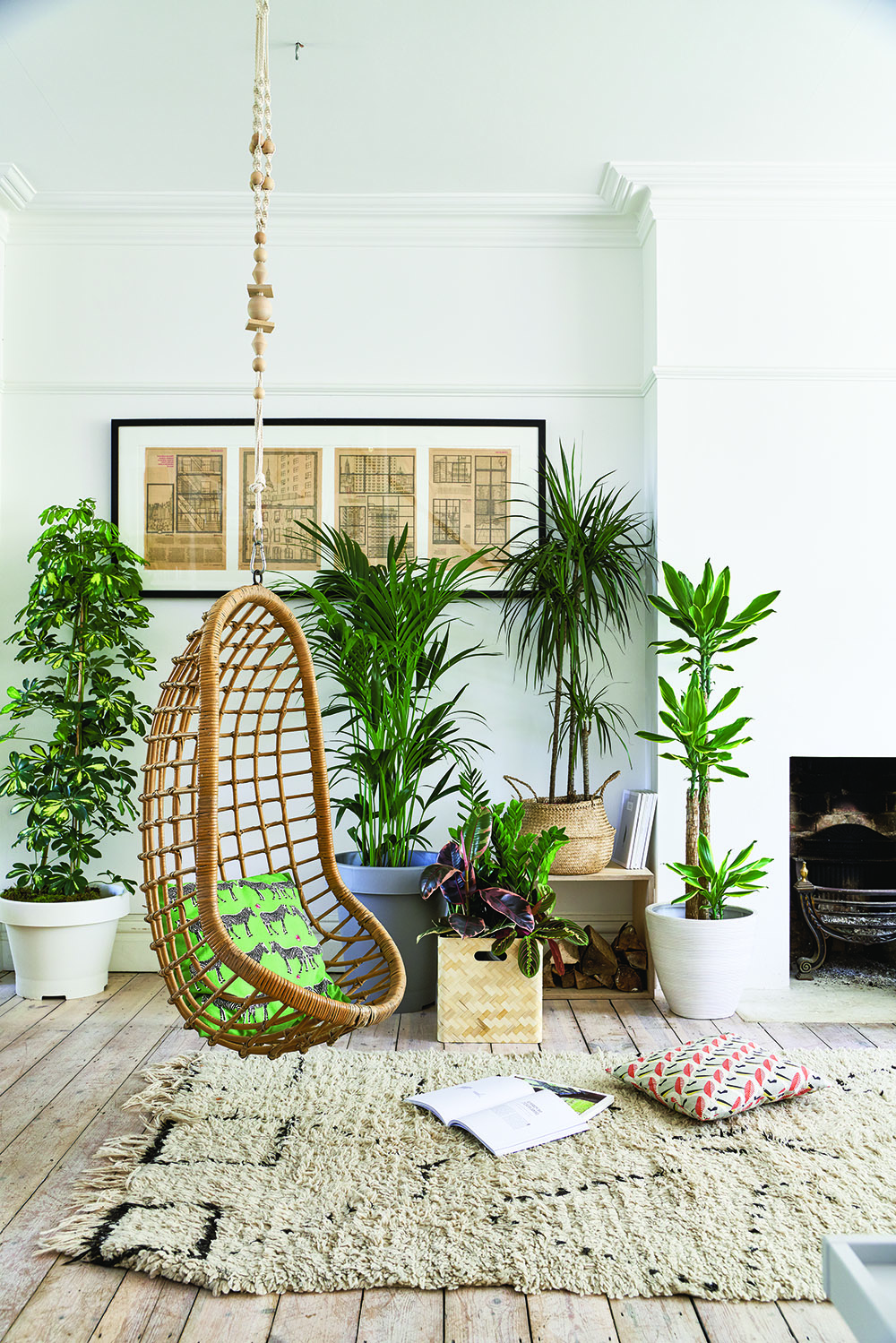 'Designing with Plants' is the really exciting bit that helps you to think through the design process; gone are the days of a single, sad specimen standing alone on the mantelpiece, we want groupings that create a visually pleasing display.  It's a very detailed chapter that really gets to grips with understanding how to treat your plants as part of the overall room design – not mere add-ons. Explaining scale and contrast, where you seek to create a dynamic display, to symmetry and repetition for an easier to achieve, and calming display.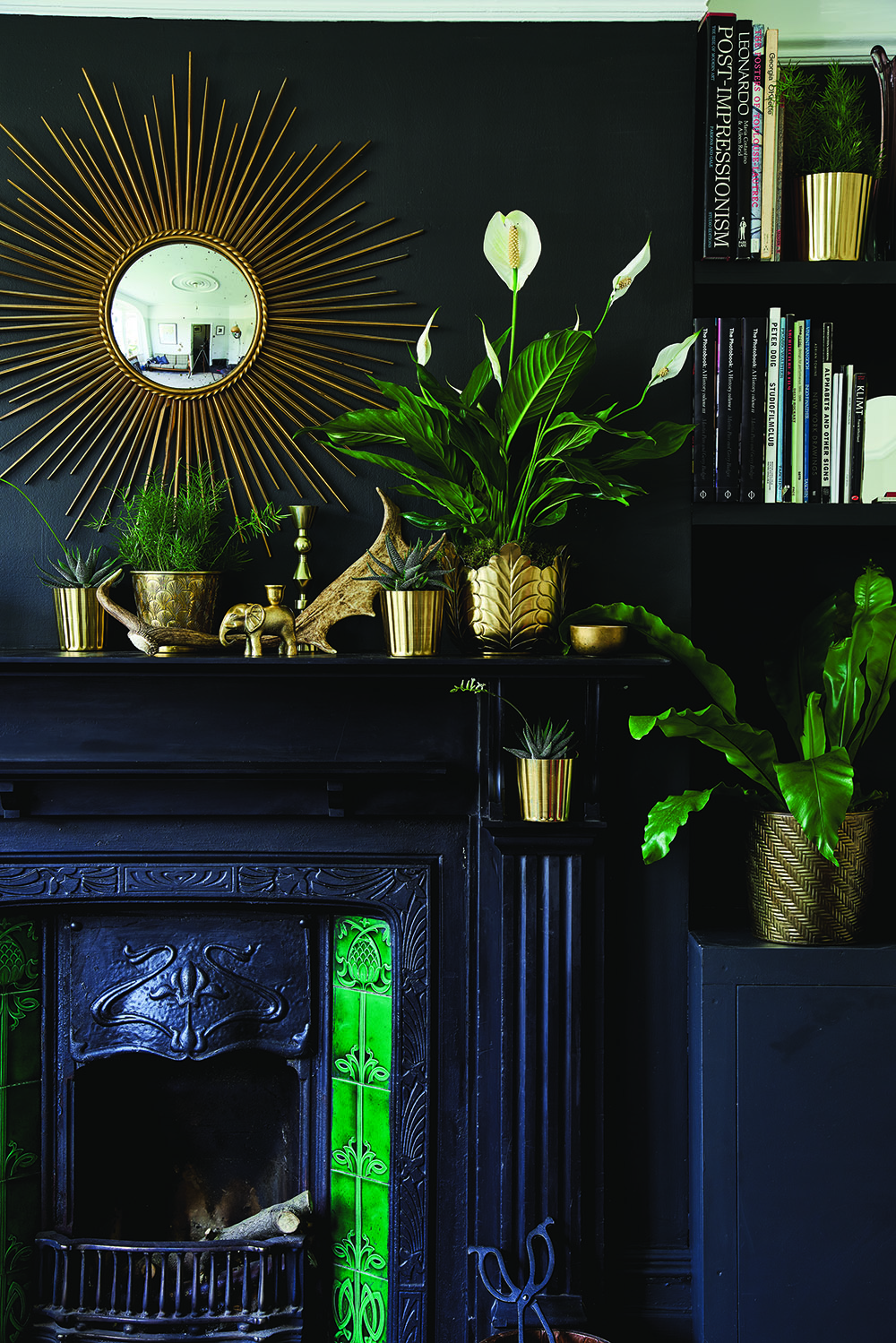 Two examples of scale and contrast (above and below), both completely different in style but providing real inspiration for how to realise your own planting scheme.  Isn't this a fabulous vignette?  And only 3 varieties of plants but wow what impact, with the gold containers and gold accessories contrasted against black walls and fireplace.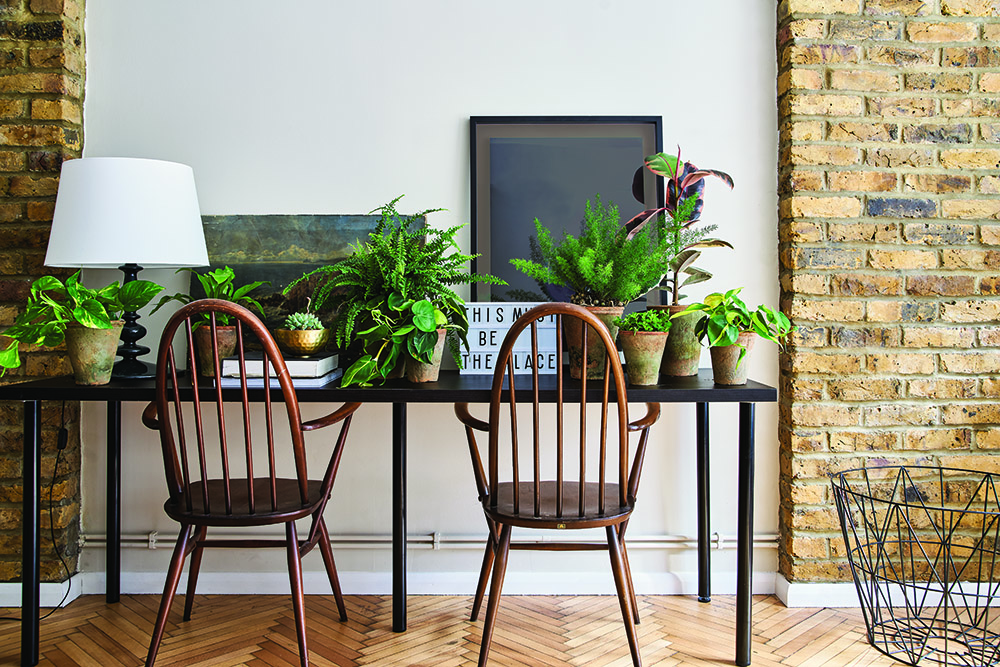 Another perfect example of scale and contrast.  All the plant pots are made from terracotta (apart from 1 cute exception), which unifies the display but the varying plant types and sizes create the contrast of scale.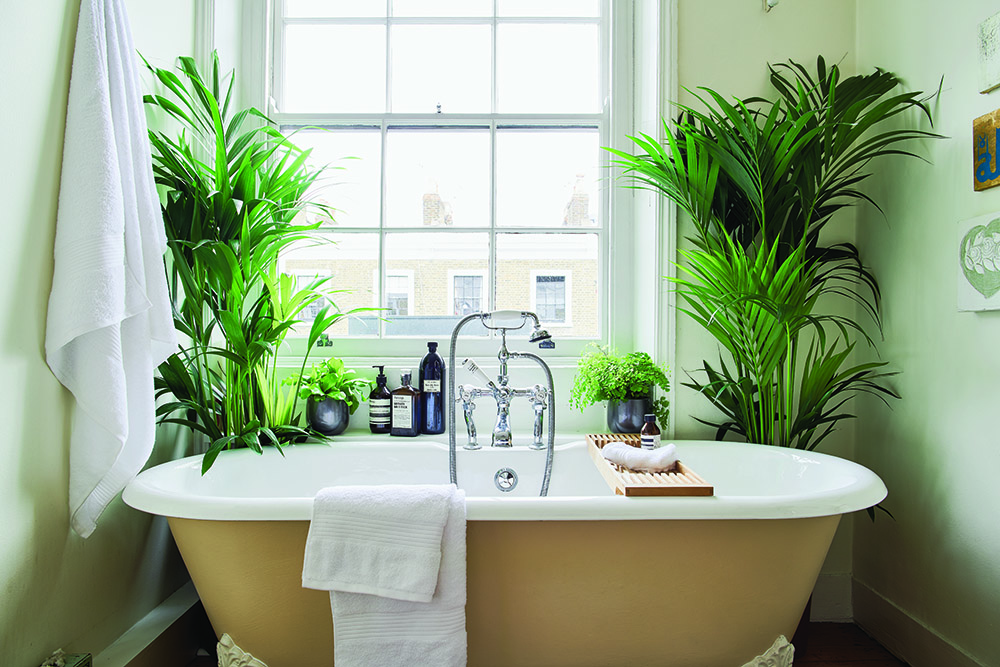 'Right Plant, Right Room' is a big chapter with wonderfully inspiring photos of plant groupings in every conceivable room in the home. From living rooms, to a home office, to the bathroom. This bathroom with lush planting is just the perfect dream like space.  Lots of photos of plants and their particular suitability to different areas of the home – less chance of that oh so distressing dead houseplant syndrome so many of us are familiar with!
The final section 'The Basics' contains the all-important information on plant care, a list of plants that are not pet friendly, and are dangerous to animals if ingested, plus info on treating pests.
Throughout the book there many inspiring photos of plant displays that really do make you want to incorporate plants into your home, and even base a whole interior design concept on grouped plantings.  At the risk of sounding gushing this is the definitive house plant book, it encompasses everything you need to know about caring for plants, but more importantly (for me anyway) it's also a truly awe inspiring interior design book for house plants!
Jacqui x
Never miss a post: follow us on Bloglovin'!
At Home with Plants by Ian Drummond & Kara O'Reilly, published by Mitchell Beazley, £20 www.octopusbooks.co.uk   Photos © Nick Pope
Leave a comment
Your comments make us happy!
Blog Etiquette
Please note that all content, including text and images are copyright of Audenza, unless otherwise stated.

If you would like to use content from our site, then we're very flattered to hear that, but please note its origins on your site or blog, provide a link back to us and kindly let us know where you have used our content.

Thanks!