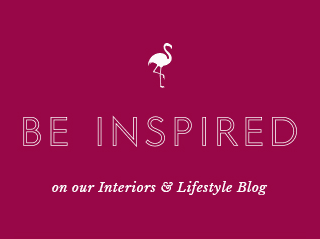 DIY Feather Wall Hanging
30 Mar 2017
Today we have another guest post for you, by the very lovely award winning blogger, Melanie from Melanie Lissack Interiors. If you missed the last craft post she did for us, do check it out as Melanie came up with a seriously stunning and colourful indoor pompom wreath. Today, Melanie has come up with another gorgeous post for our readers, a DIY feather wall hanging, so take it away Melanie…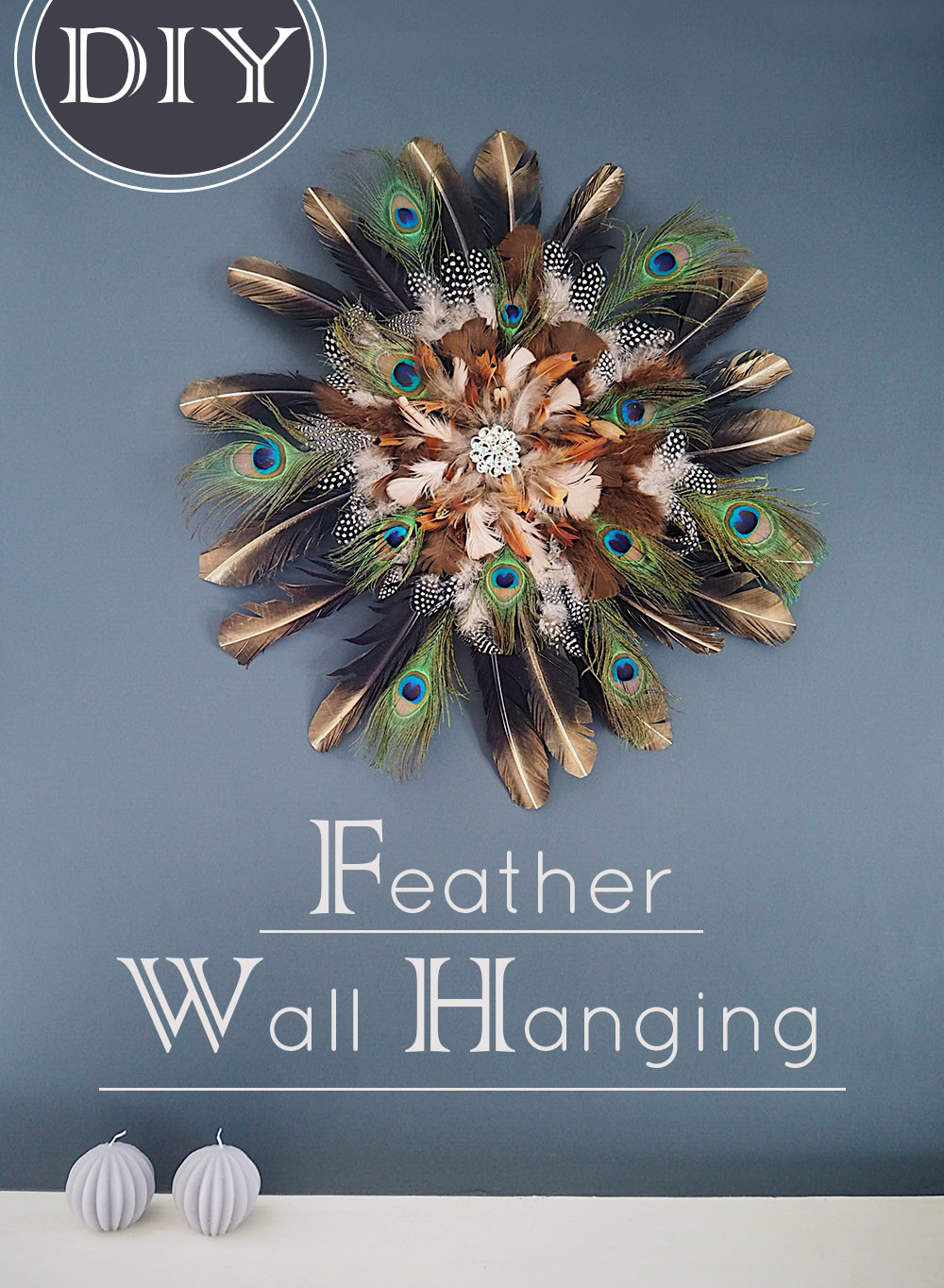 The lovely ladies behind Audenza recently provided some gorgeous gold champagne flutes for an Instagram competition that I wanted to run in celebration of my blog turning a whole year old! I definitely owed them one, so when they challenged me to a guest post for them on a DIY feather wall hanging, how could I refuse?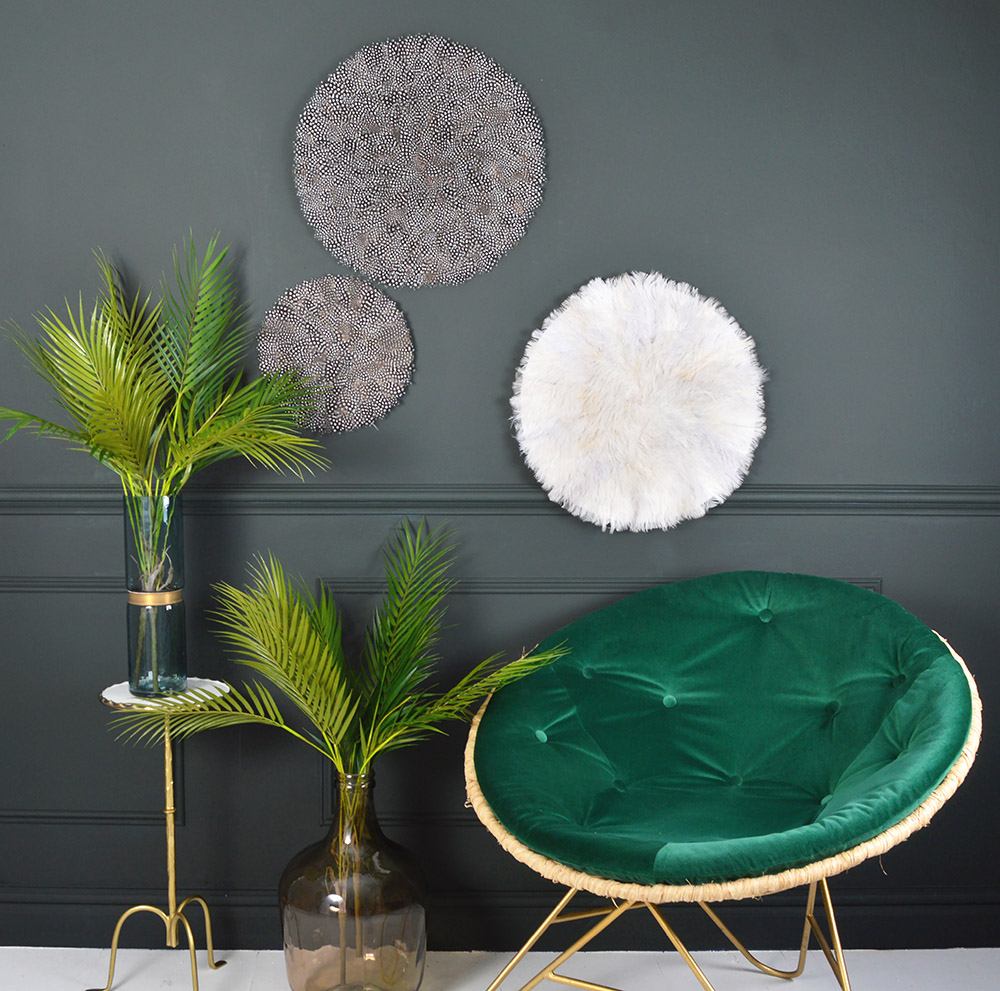 Image Credit: Audenza
I'd seen these wall hangings in inspirational bohemian style homes all over Pinterest and Instagram. Usually made up of the same type of feathers in all one colour, they add a sense of drama and fun in an interior scheme.
I was totally up for DIY-ing my own version. Yet, if I was going to go for it I wanted it to be really dramatic, a mix of feather types, different colours, big and bold!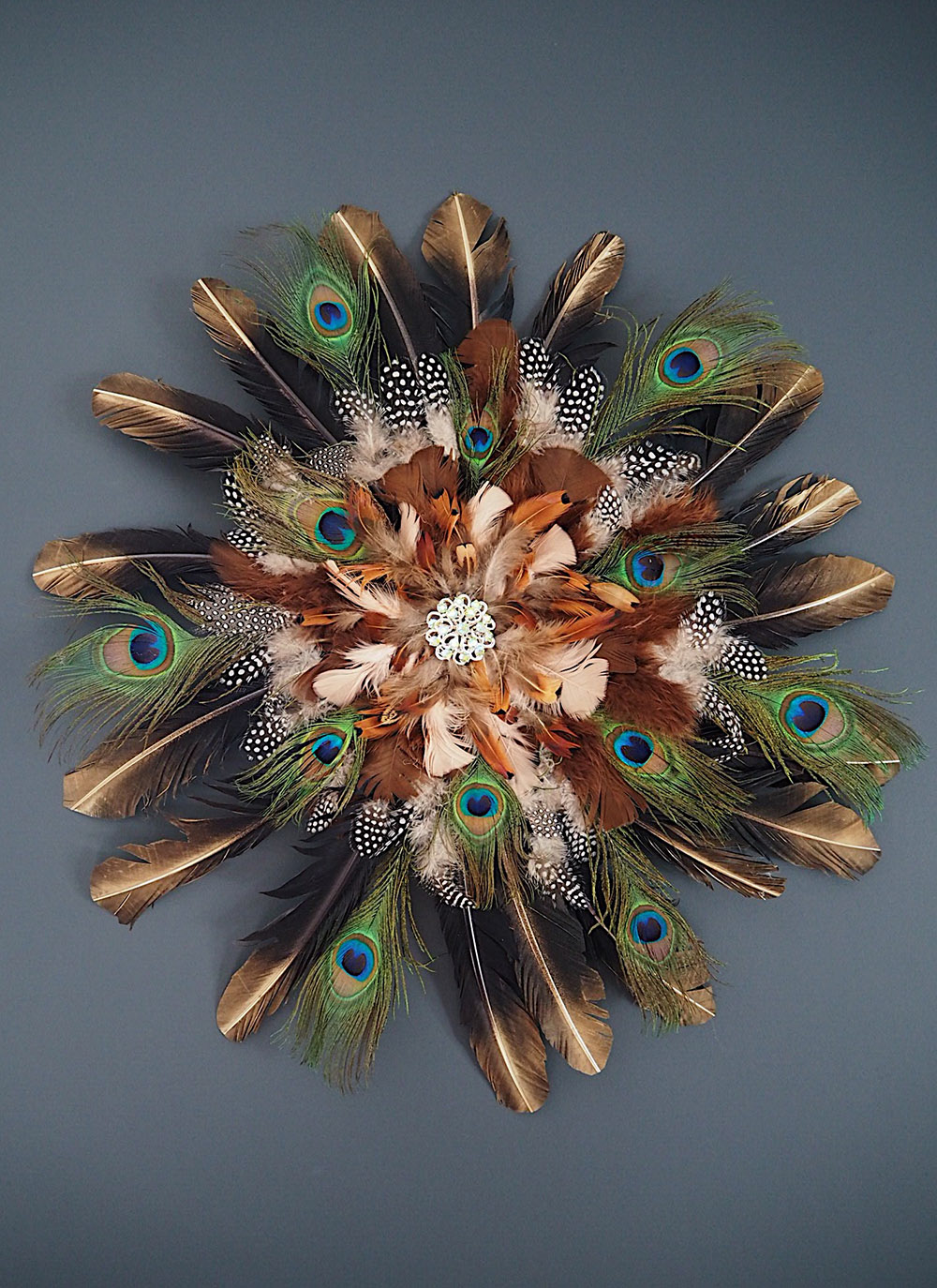 The first thing I did was pop down the local craft store and purchase some feathers. I chose some large jet black feathers, some peacock feathers (so pretty), and some spotty brown feathers. I also bought a black foam sheet to use as my base.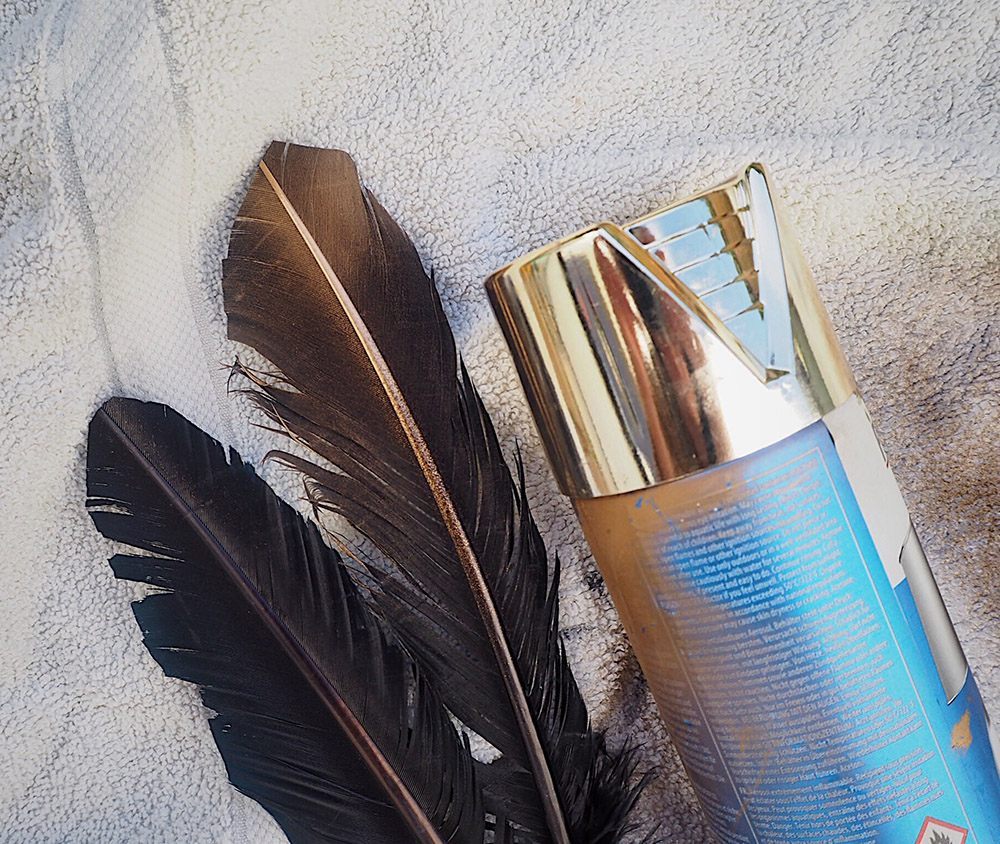 I sprayed the tips of my large black feathers with gold spray paint to give them an extra dramatic look.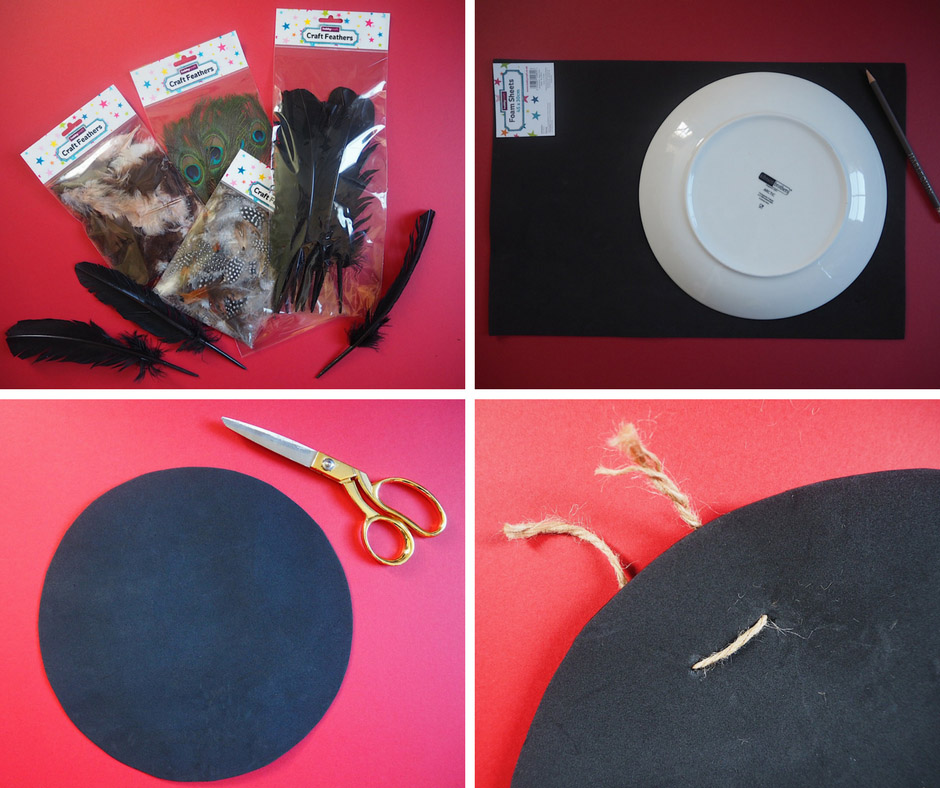 Using a dinner plate, I drew a circle on the foam sheet and cut it out. I made two holes near the edge of the foam circle to loop through a piece of twine. I then knotted the ends of the twine together to create a hook to hang the display on the wall once completed.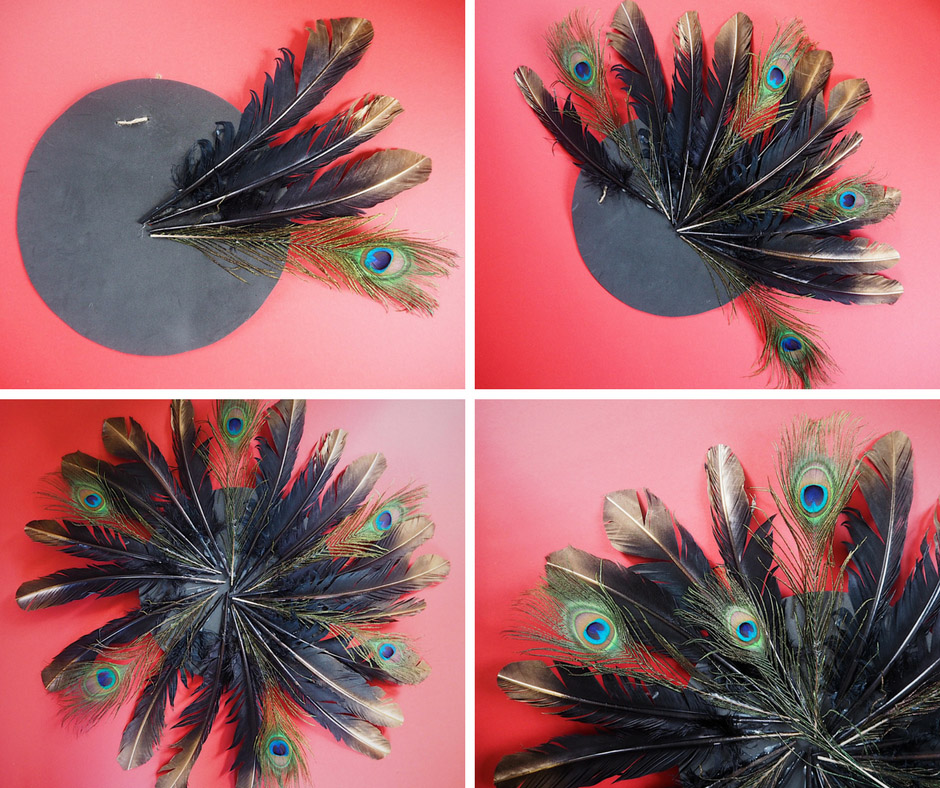 Using a hot glue gun, I glued the gold-tipped black feathers and some peacock feathers in a circular motion on the foam sheet. I used three black feathers, then added in one peacock feather as my repeat pattern. Before you start gluing, it's best to get a rough idea of the pattern you want to create. Make sure the base of each feather meets in the centre of the foam circle.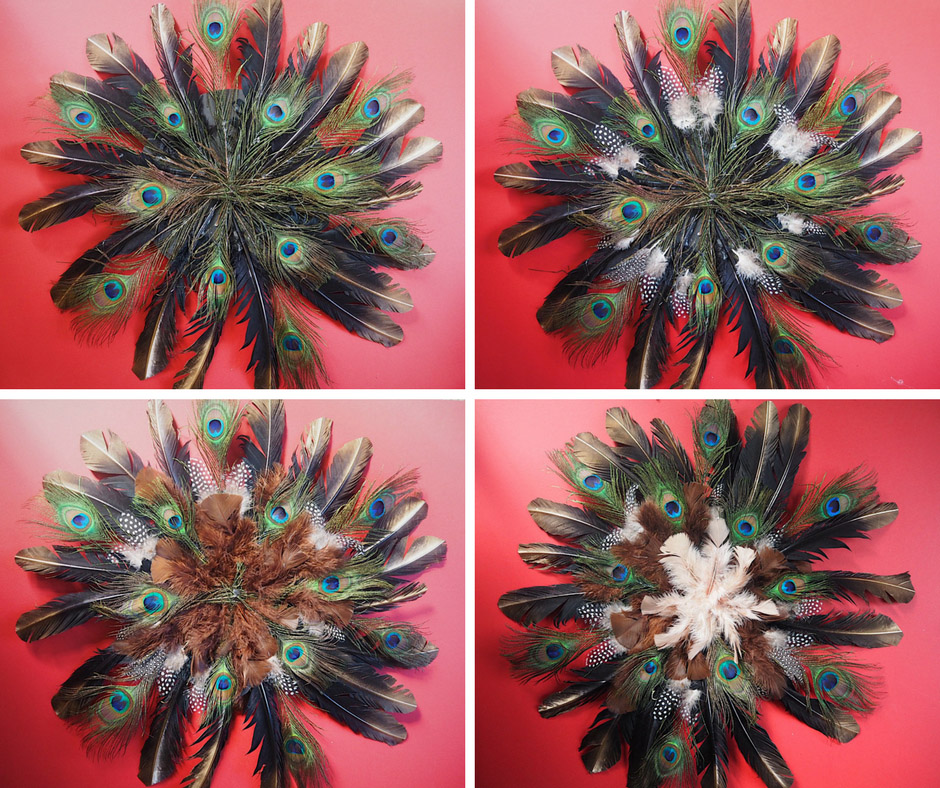 I then added some peacock feathers further down the base, towards the centre of the middle black feather in the pattern of three so they were all spaced out correctly. In between the spaces between the second round of peacock feathers I added in some spotty feathers. Make sure that the base of each feather you add in pointing towards the centre of the circle base. Keep building up your layer of feathers. The only rule is to keep to one feather type per layer so that the pattern is coherent.
One you have as many layers of feathers on the wall hanging that you want to add (and the foam base is not visible anymore, you may want to add something to the centre of the wall hanging to complete it. I chose a costume jewellery brooch that I picked up at an antiques fair. You can find these vintage pins around for a couple of pounds each.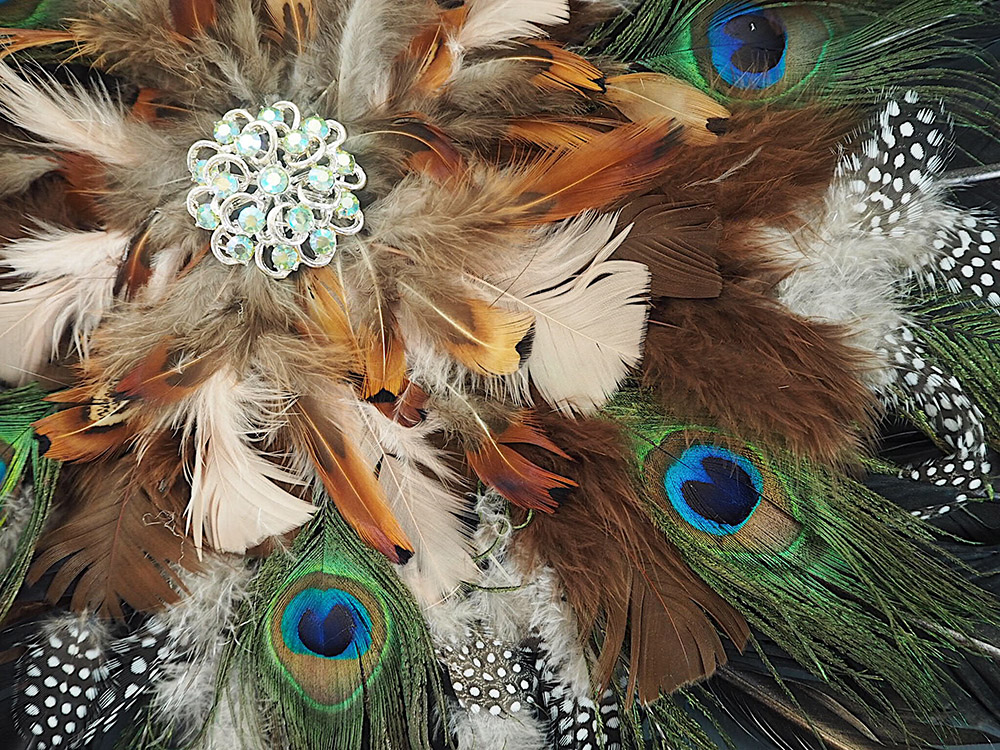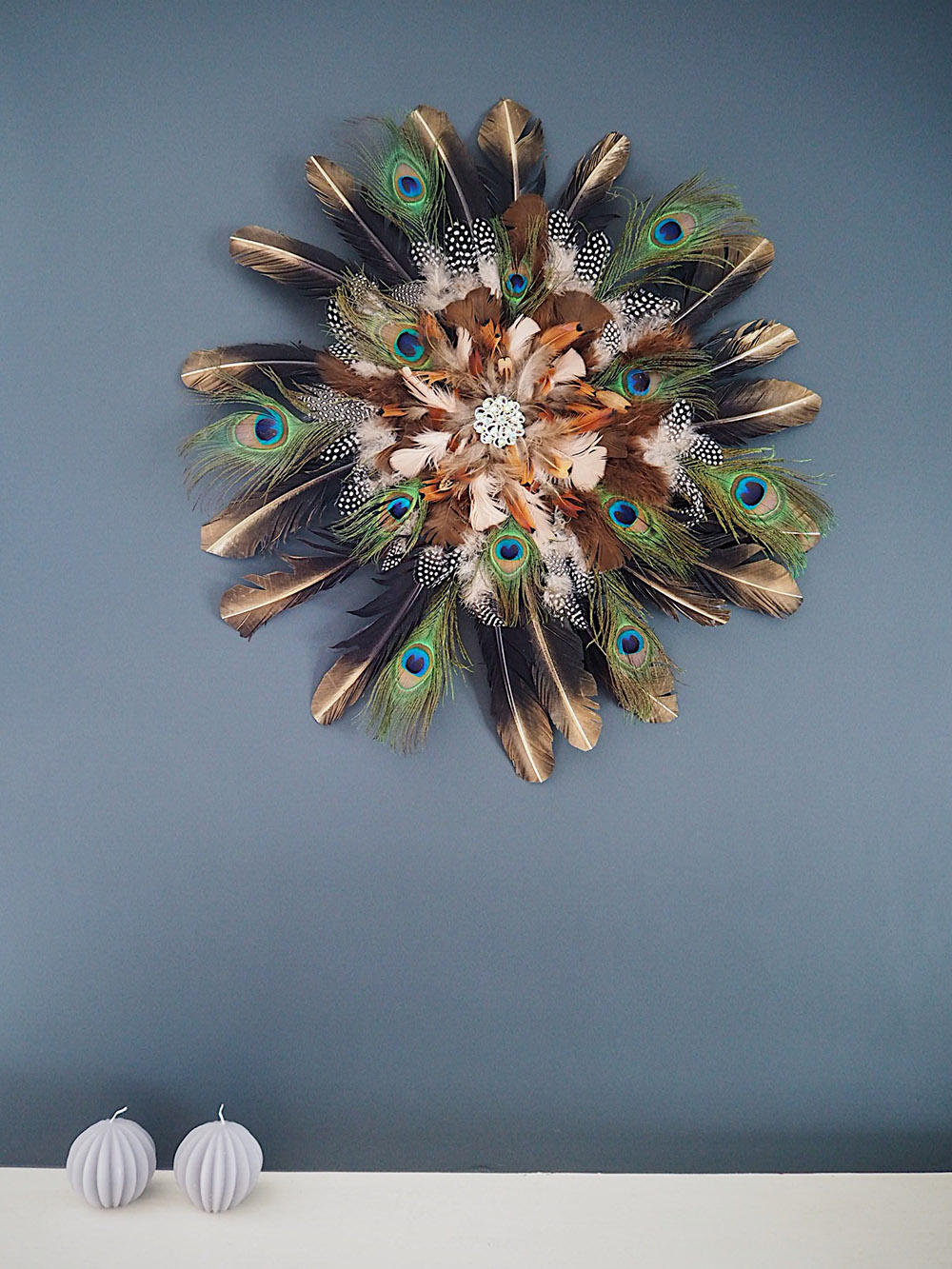 So here is my DIY feather wall hanging! It makes a great focus point above a fireplace instead of a mirror or a piece of art.
If you fancy a lovely feather wall hanging for your own home, but don't want to go down the DIY route, you can purchase them from Audenza here: Feather Wall Hangings.
So what do you think? Will you be making your own or buying them ready made?!  Thank you so much again to Melanie for coming up with yet another fabulous craft idea.  She has so many great ideas on her blog, so do check it out if you're looking for inspiration: Melanie Lissack Interiors. 
Hollie x
Images and content graciously supplied by Melanie Lissack Interiors.
Never miss a post: follow us on Bloglovin'!
4 replies to "DIY Feather Wall Hanging"
Leave a comment
Your comments make us happy!
Blog Etiquette
Please note that all content, including text and images are copyright of Audenza, unless otherwise stated.

If you would like to use content from our site, then we're very flattered to hear that, but please note its origins on your site or blog, provide a link back to us and kindly let us know where you have used our content.

Thanks!