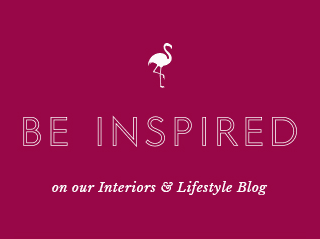 DIY Plant Pots with Fringing
1 Jul 2016
Now that the fab 91 Magazine has gone into print I can finally read and savour it properly. I am a technophobe – so much so I can't read magazines online, I need a real paper copy, so to finally be able to hold the delicious paper in my hand, and gaze at the fabulous photography, and read about so many talented people its making me gush, sorry! To get back to the point of this blog I do like a bit of simple craft DIY so when I spotted the instructions for jazzing up plant pots in 91 Magazine I had to have a go.
I have boxes and boxes of trim stashed in the loft so Amelia and I had a bit of a job choosing what to use but we must have been having a vintage moment as the three we did look very grannyish but we love them.
For the plant pots I just used some that had been gathering dust in the garage but Homebase have a good selection from as little as £2.99 that you can paint yourself with chalk paint to match your trim. Once you have decided on trim just super glue it on or use double side tape if there is any danger of the glue seeping through the trim. And that's it – so quick!
So get playing and please share your photos with us on Twitter @audenzahome and Instagram @audenzahome, as we love to see what our readers make from the DIY craft posts.
Jacqui x
Never miss a post: follow us on Bloglovin'!
Photography: Amelia Brooks/ Styling: Jacqui & Amelia Brooks
Leave a comment
Your comments make us happy!
Blog Etiquette
Please note that all content, including text and images are copyright of Audenza, unless otherwise stated.

If you would like to use content from our site, then we're very flattered to hear that, but please note its origins on your site or blog, provide a link back to us and kindly let us know where you have used our content.

Thanks!