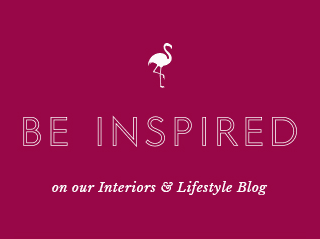 Fabulous & Fearless Women: Chloe Tingle, No More Taboo
23 Feb 2018
Following our post earlier this week about the launch of our brand new column, 'Fabulous & Fearless Women', we are delighted to bring you our very first interviewee.
Chloe Tingle is the true embodiment of our Fabulous and Fearless Women column; she studied engineering at university, which is a fiercely male dominated environment, then left her career in engineering to start a third sector business (a notoriously hard sector to succeed in) at only 23.  Chloe now runs a social enterprise called 'No More Taboo'.  We caught up with her to hear all about how she got started, why she got started, as well as her thoughts on what makes a woman 'fabulous & fearless' and even touching on her thoughts on gender equality.
Tell us a little about yourself
I'm 26 years old and I live on a farm in Devon with my partner, Jack and our beautiful dog Kibibi, who I brought home with me from Uganda and who both mean the world to me. I'm originally from Yorkshire and although it's at least a 6 hour journey I manage to get back home pretty regularly because my family is really important to me. I studied Engineering at Bristol University, and I am up to Bristol a couple of times a month for work but being a bit of a 'country bumpkin', I made the move out of the city last year.
Tell us about your social enterprise, No More Taboo
No More Taboo is a not-for-profit social enterprise focused on creating a 'period-friendly' world for everyone. At No More Taboo, we know that if we want to change society's views, we need to do more than just provide alternative products for managing menstruation. We are advocating for change by campaigning and providing training for organisations, NGOs and schools to help people understand period poverty and understand that there are long-term sustainable solutions that can be adopted by everyone alongside promoting the use of more sustainable sanitary products. Attitudinal change is a slow process; however, we are committed to breaking down the stigma of menstruation and the inequalities and negative impacts that stem from this taboo.
How did it come about?
I started No More Taboo after spending six months volunteering in Bolivia with the organisation Fundacion Sodis, when I told them I was an engineer they said 'ohhh we have the perfect job for you' they wanted someone to help them develop a menstrual health programme with a school that they had been supporting by providing clean water and toilets. As soon as I started the project I was hooked, I loved the fact it included a technical element- with access to water, sanitation facilities and products being so key, but also education and what a difference it could make to women and girls living in poverty who were missing school and work because of their periods. It was really empowering and I realised I could incorporate my interests of reducing waste and the environmental impacts of disposable products into the topic by encouraging the use of menstrual cups and washable pads.
I've since spent time working with Irise International in Uganda and understanding menstrual taboos in Nepal. When I got back home and launched the organisation, initially aiming to provide support overseas, I was approached by a student (who later became a Director of the organisation) who wanted to do research on periods and poverty in the UK. I was shocked that I hadn't thought about the problems faced here. Since then we have grown to focus on tackling period poverty and changing attitudes to periods right here in the UK.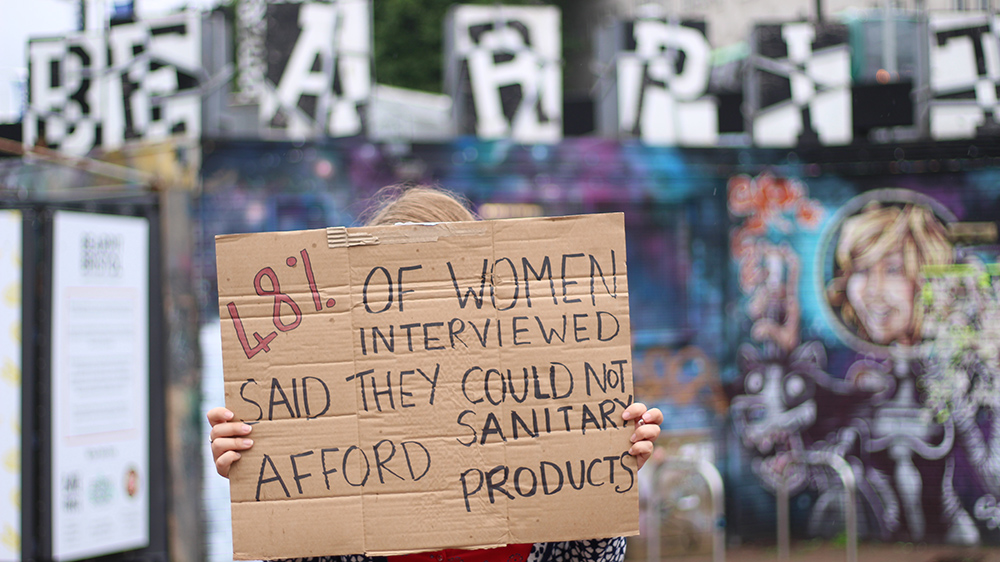 Research conducted by No More Taboo, April 2017 | Read Period Poverty Report  | Photo: Elise Fjordbakk
What kind of success have you seen so far?
We have already helped stop over 6 tons of waste going in to landfill (I had to run the calculations several times to believe my eyes) and we have supported over 150 vulnerable people in Bristol to have happier, healthier and more affordable periods through our work with foodbanks, drug support groups and shelters. Alongside training staff members from 15 of these organisations.
What is the most rewarding thing about what you do?
Making people happy and feel appreciated. We live in quite a crazy world at the moment and I often feel a bit hopeless about all the things that are going on around me. Periods might not seem like the most pressing concern for many but actually it is one thing that it is very simple to change and can make such a difference to the individual. It's a great feeling when you help someone out who hasn't been able to afford sanitary products for most of their life and they just smile and say thank you, or you give a volunteer the opportunity to run a workshop teaching 30 kids about periods and everyone ends up roaring with laughter about the life of Tilly the Tampon.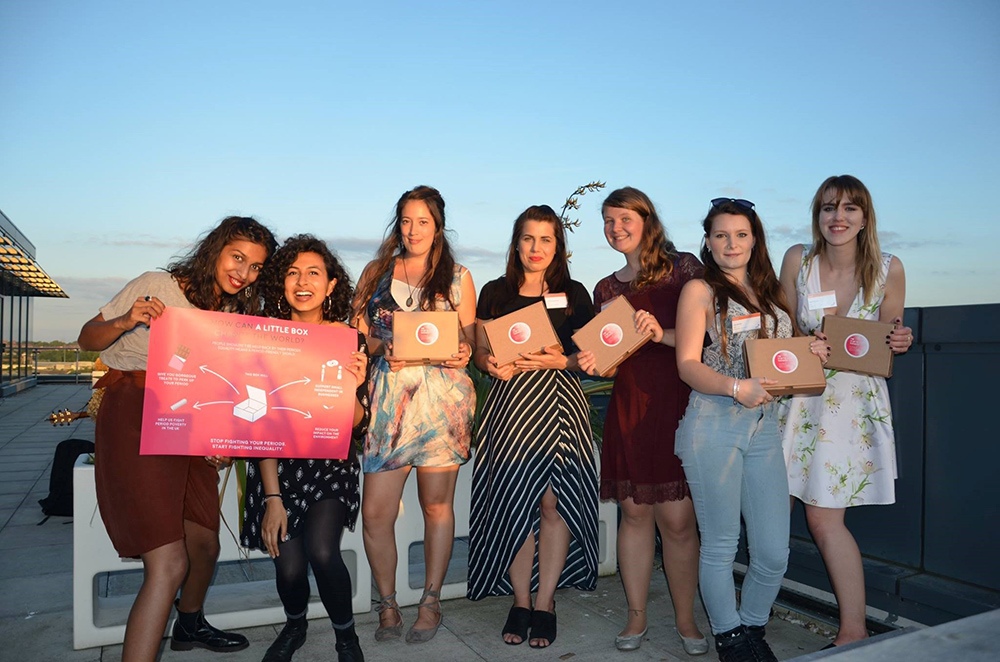 What is the most challenging?
The most challenging thing about running my social enterprise is surviving. Life as a start-up is hard, living on a shoe-string budget, working out week by week if you have enough to pay yourself anything (the answer was always no for the first 18 months) but I think I managed to make it extra hard for myself by picking a taboo topic, aimed at majority women and deciding to make it not-for-profit. (What can I say- I like a challenge!) I remember early on a male business advisor saying but why would you focus on a product that only 50% of the population can use! 50% of the world's population! I would say that's a bigger market than most businesses have. Also, periods affect everyone! None of us would be here if it weren't for periods and I think we all have more to learn.
So, the biggest challenge is definitely money. I still find it really difficult to ask for payment for the services that we provide and believe in myself that No More Taboo and our expertise are worth the money.
You gave up a career in engineering to launch No More Taboo, do you still stand by this decision?

Absolutely, to me I don't see it as giving up. Engineering is all about problem solving and I spend all day, every day solving people's problems. So many of the skills I learnt as an engineer, I put in to practice in running my own business. I certainly know my way around numbers and I don't think I would have had the confidence to do a lot of the things I have done like pitching if I hadn't followed my engineering career.
What do you think makes a woman 'fabulous and fearless'?

Personally, I think everyone has fabulous in them (fab is one of my favourite words) and I think a lot of people just don't have the confidence to let people see that side of them.
I think fearlessness is much harder, we can all over think things, I know the best decisions I have made have been when I've said 'yeah, why not?' and not really thought about it too much. I think I am an eternal optimist so that helps.
I meet so many fabulous and fearless women in my work, from my volunteers, my colleagues and the people we are supporting. I think just letting go of your fears about other people's perceptions of you makes you pretty fabulous.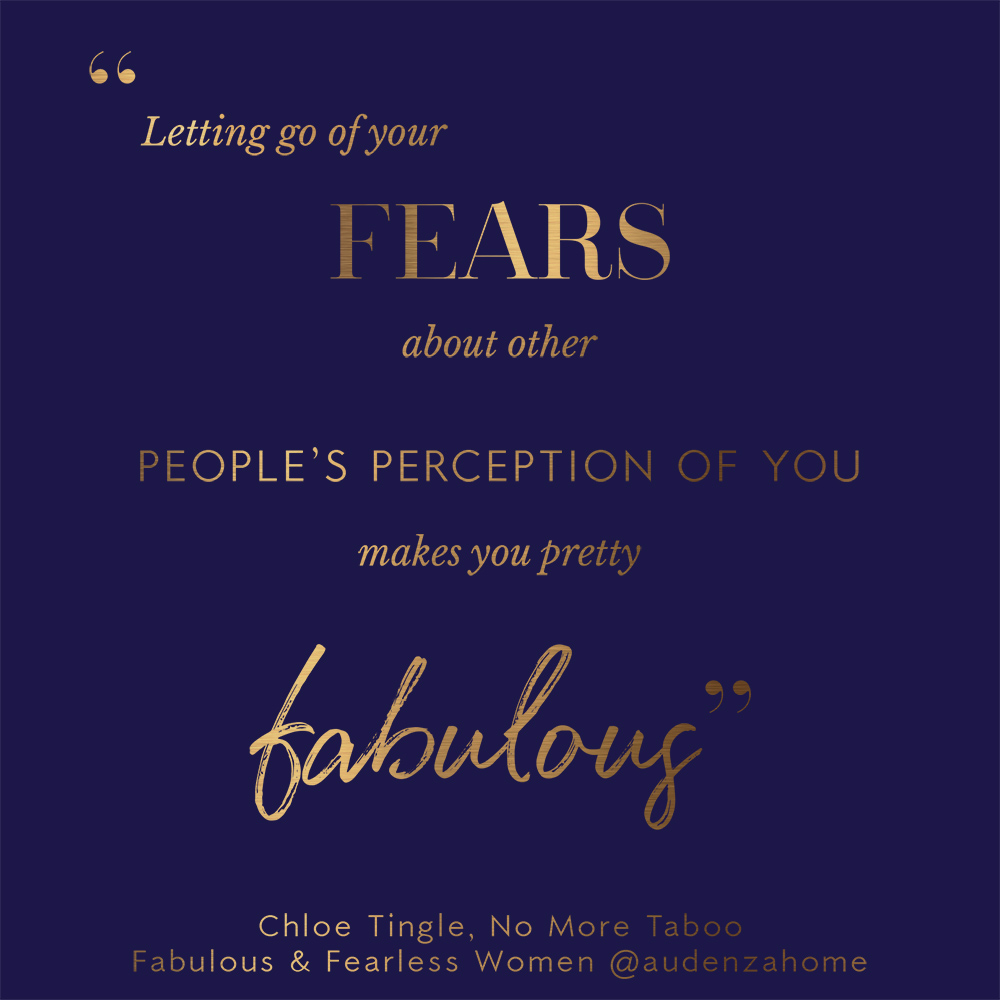 Who are your female role models and what have you learnt from them?
I find it hard to be inspired by people I haven't met personally or spent time with so all my role models are people in my life.
I have been very lucky in my time volunteering and working in the third sector to work under some fabulous and fearless ladies including: Wendy Stephenson from the Converging World, Elsa Sanchez at Fundacion Sodis and Katie Alcott and Sarika Seshadri at FRANK Water. All of whom were completely inspiring, relentless in their work and sparked my interest in leading an organisation.
Since starting No More Taboo I have some fantastic advisors, coaches and supporters in my life including Laura Dickinson (one of only two female lecturers who taught me at University), Carolyn Clitheroe who has definitely helped me to understand myself as part of this journey and Bryony Thomas from Watertight Marketing to name but a few. Plus, I find my whole team of volunteers completely inspirational and they are a whole host of role models to me.
I think I have learnt that everyone has something to contribute and how important it is to have people who believe in you around you.
When we approached you about this piece, you mentioned that you weren't sure about the fearless element applying to you.  Why do you think it is that women are so reluctant to complement themselves?  And do you think modesty is an issue in the fight for gender equality?
I think admitting I'm fearless is a tricky one, you can have an outward perception of being fearless, being ballsy and making brash decisions (which I most probably do) but I still have so many fears and worries. I don't want to always be this person who shows no fear because sometimes people need to see your vulnerability, because that helps to form who you are too. I think everyone is scared to show vulnerability especially when it comes to business. Being complemented on part of your personality is revealing a bit of that vulnerability, I'm not sure it is a gender thing. We have been conditioned to believe different stereotypes, stereotypes about macho culture and female modesty particularly in the work place but I know plenty of women who are more than happy to compliment themselves and plenty of men who are modest and humble. I think we all just need to work on being more honest and not playing to these conditioned stereotypes (which is easier said than done). Be happy to be yourself and to bring your whole self to work.
For me gender equality is about all genders being equal, not about promotion of one gender over any other. We all need to just see everyone as equal. I don't think modesty plays a part in it, its changing perceptions of those who have influence that gender has no bearing on what you can achieve.
How can we get involved with your work?
>   If you are someone who menstruates, please check out our sustainable sanitary products – all the profits from buying a menstrual cup or washable pad or other  gifts and merchandise go towards our projects working with vulnerable people.
>   Follow our social media @nomoretaboo on twitter and facebook to keep up to date with our campaigns and events. Please do come along they are open to everyone.
>    You can donate or raise money for us doing a fundraising activity (like a sponsored swim!), volunteer or even host a period party, more info on our website: No More Taboo
>    If you would like to find out more about how your organisation (business/school/charity: any size) can become more period friendly or to get involved with workshops, training or research then get in touch with me on: [email protected]
>    If you don't do anything else then help us break down taboos by talking to someone about periods: be curious, ask questions and share experiences!
Thank you so much, Chloe for taking the time out to share your important work with us.  It's such a good cause, so please do get involved if you can.  We'll be back next month to share our next inspiring interview. And don't forget to share with us stories of those who inspire you, we're on the look-out for fabulous women to feature!
Leave a comment
Your comments make us happy!
Blog Etiquette
Please note that all content, including text and images are copyright of Audenza, unless otherwise stated.

If you would like to use content from our site, then we're very flattered to hear that, but please note its origins on your site or blog, provide a link back to us and kindly let us know where you have used our content.

Thanks!