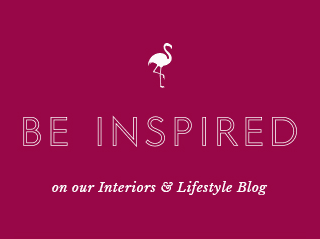 Fabulous and Fearless Women: Clare Muscutt, CMXperience
29 Mar 2018
Leaving a highly successful career to go it on your own is a bold decision in its own right.  That was the choice made by our next Fabulous and Fearless Woman, Clare Muscutt. We spoke to her to find out how she kick started her career in management at the age of 23, went on to become an innovator in the customer experience (CX) space for some of the UKs largest brands, was the first woman to win UK Professional of the Year and most recently was Head of Customer Experience for the UK's second largest retailer, Sainsbury's.  We talked to her about the obstacles she faced and how her wealth of experience prepared Clare to set up her own business venture, CMXperience.  This lady is an absolute force to be reckoned with and we're so pleased to be sharing her inspiring journey with you.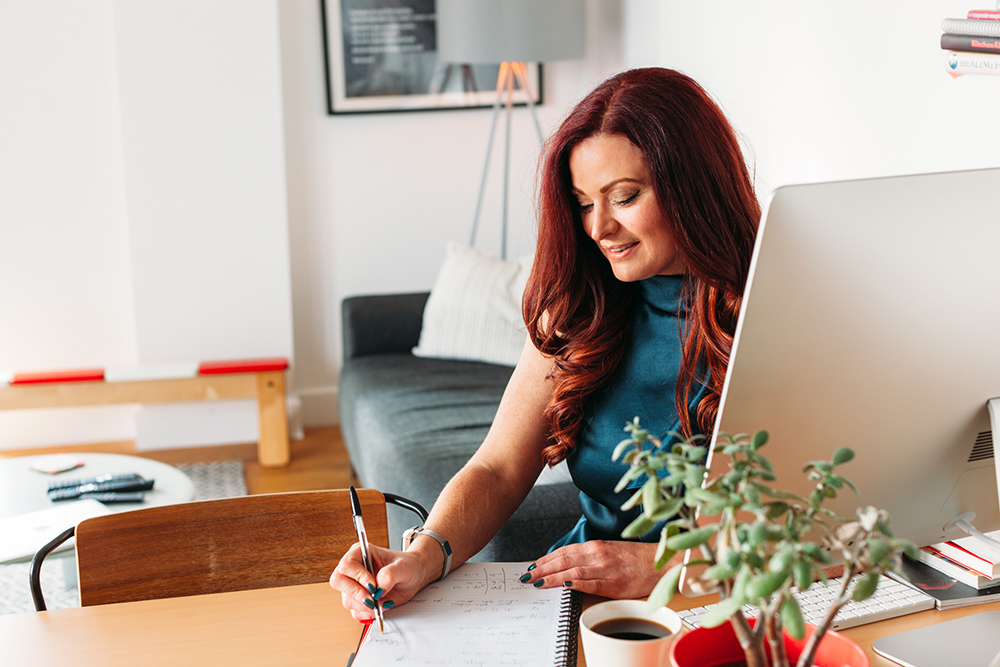 Clare's background
Clare started her career working a variety of jobs in the service industry. Whilst at university, she worked as a waitress at Whitbread, and it was here she got a lucky break with her talent being recognised by a great leader who supported her to develop into management. So, by the age of 23 Clare was running a flagship hotel and restaurant site as General Manager.
Clare left Whitbread after 6 years and went on to innovate in the CX space, coming up with new approaches that delivered unprecedented results for clients across some great brands including M&S, Tesco, Asda, British Airways and Citi Group. The case studies resulted in Clare being the first woman to win UK Professional of the Year.
Clare then went on to work for the UK's second largest retailer, Sainsbury's, where her technical expertise developed exponentially, as she got to experience delivering at scale, leading on Service Proposition and CX Design before finally heading up the Customer Experience team. Last year, Clare left corporate life to start her own business, CMXperience LTD and is loving her new lifestyle, which includes lots of international travel to speak at conferences and events.

Tell us a little about CMXperience (CMX LTD) and the services it provides
CMX started as an idea that a CX agency doesn't have to be prohibitively expensive, take a long time to deliver results or be reserved for big corporate businesses. Knowing ultimately, that working collaboratively around business challenges through a customer lens could be really good fun.
I started-up my bizz, in my kitchen at home. It was such a breath of fresh air to work with bootstrap start-ups, small local businesses and to do pro-bono work with social enterprises, helping them to make things happen at the kind of pace you just don't see in the corporate world.
In terms of services, so far, we offer Service Design, Customer Journey Optimisation, Customer Service Transformation, Copy Writing and Public Speaking on a freelance and consultancy basis, across a range of sectors and picking up new business at pace.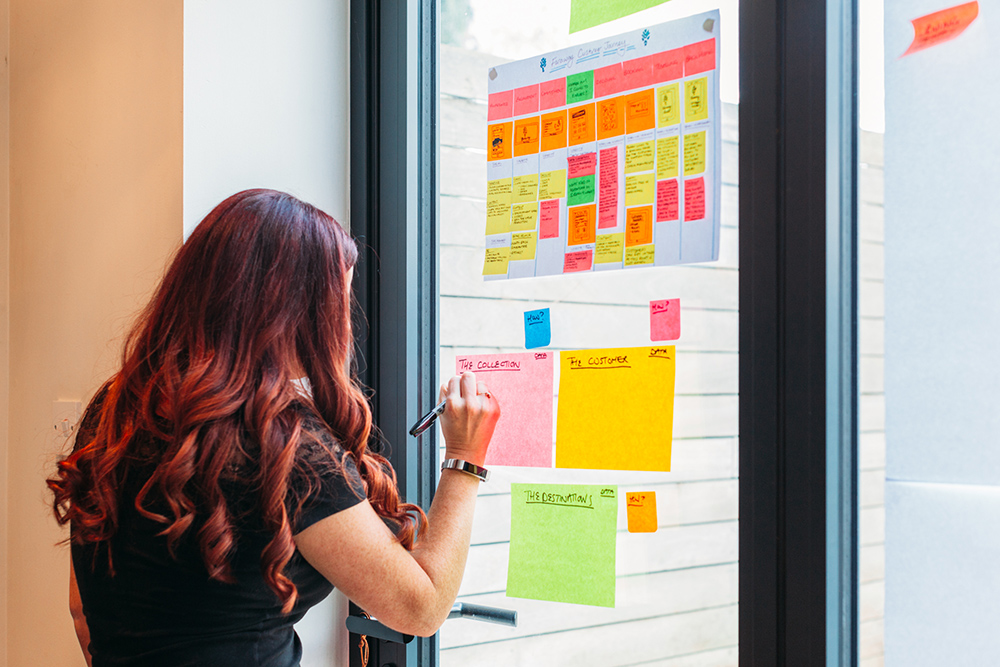 It's a pretty fearless thing to do leave such a successful position to branch out on your own.  How did the decision come about to go freelance and set-up CMXperience?
It wasn't an easy decision and one I struggled with for some time, on reflection I wish I'd made it sooner. I was feeling disillusioned with my career. I had made it to the self-imposed target of earning 6 figures by 35, but I wasn't feeling the sense of satisfaction I expected to. I was yearning to do more with my life but I didn't know where to start.
I took some unpaid leave to deliver a keynote speech in New Zealand and do some travelling around APAC at the same time and think I made the decision, albeit a little subconsciously, on a remote island in Indonesia. It was the first time in years that I felt totally present, in the moment and free. I realised that making time for myself, needed to become a priority and one that I shouldn't feel guilty about, which would have implications to my lifestyle more broadly.  When I left Sainsbury's, I gave myself a few weeks to decompress, and do all the fun things I never had time to do because of work. I called this time my 'funemployment'.
My dream is to be able to work a 12-week year, by balancing keynote speaking, freelance, consultancy and contracting. It may take me a while, but I believe it's a goal worth aiming for, and I now have the faith in myself that I can make it happen.
How has your background and wealth of experience prepared you? Was there anything you weren't prepared for?
So far, my background and experience has been put to really good use in terms of helping others. But there was a time, at the end of 'funemployment' where I really questioned whether I had done the right thing by jacking it all in and starting again. I wasn't really prepared for the existential crisis of reinventing myself. But I sought help, and found it in the form of Claire Fry, an Executive Coach who helped me get really clear on my values, my strengths and what's important to me, which helped me to create a new vision for my future that wasn't based on binary things like salary. Coaching really kick-started CMX, as I saw how I could build my personal values into my business and the motivation to build my dream life released boundless energy to get sh*t done. Once I was clear about what I wanted to be and do, the rest fell into place quite easily.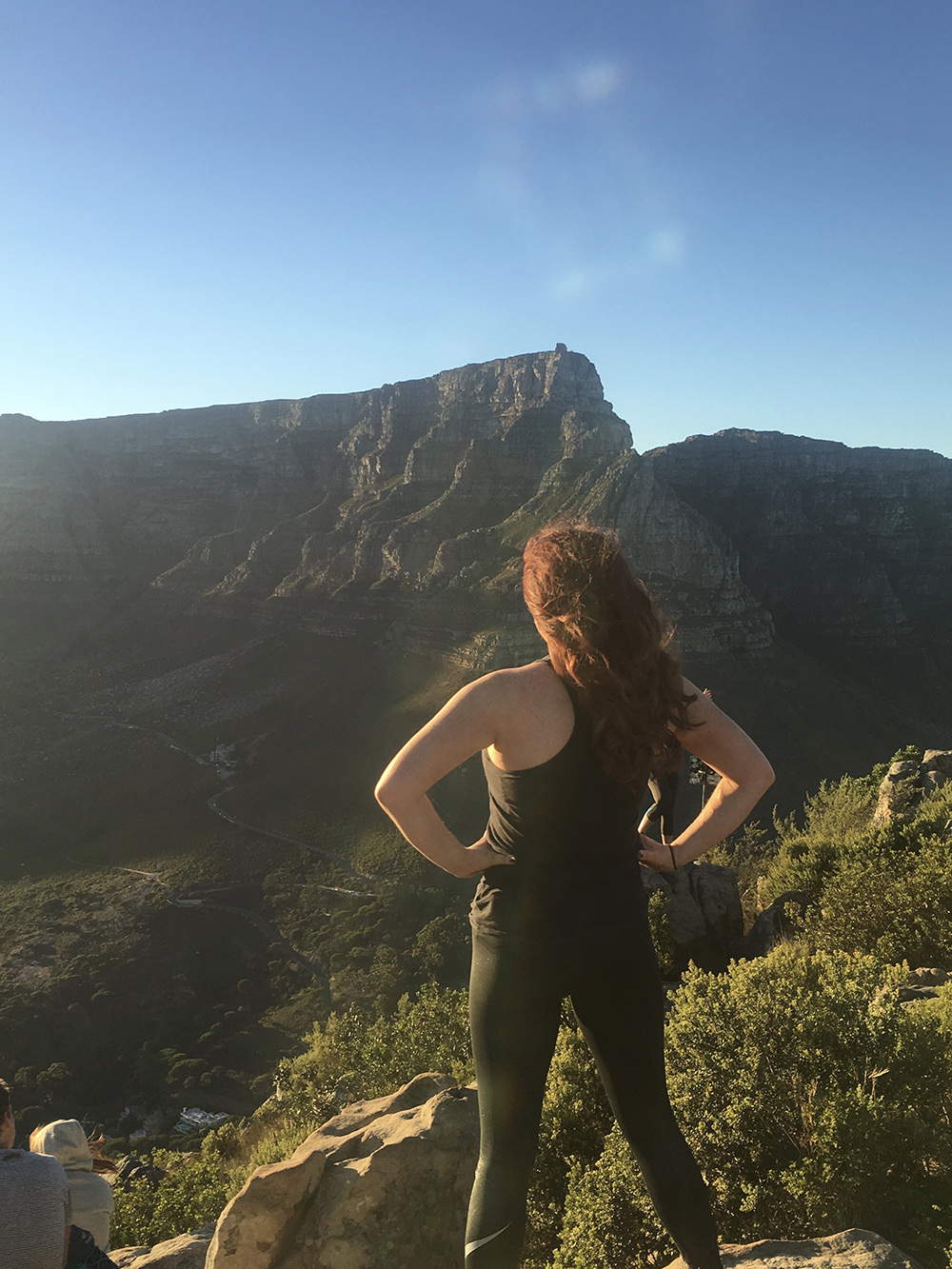 Clare in Cape Town on top of Lion's Head Mountain, power posing in preparation for a keynote speech
What has setting up your own business taught you?
Setting up my own business has been a journey of self-discovery and has taught me so much about myself. Turning to face the challenge of not being happy with my job, and doing something about it, was the hardest thing. But it taught me that I'm braver than I thought I was, stronger than I give myself credit for. Ultimately, I learned that my desire to make a difference can be put to better use in ways that are holistically more rewarding when directed in service of others. And that living your values is the key to being happy at work.
What are the challenges?
I am an independent woman, but having always been part of a team, leading teams and been surrounded by networks of people in the workplace, I found starting out alone at times to be feel very lonely. Not having a trusted colleague or boss to bounce thoughts or ideas off means having to trust yourself more. Now being a business owner and Director, I've had to seek out new ways to feel supported. For example, creating new networks within the start-up world. There is a real power in community, and my girl tribe, a mix of friends, my mum, and other generally awesome women I have connected with through business and other interests, never fail to inspire me when I need it most.
Public speaking is a fearless thing to do and is something that many people fear or try and avoid, what's your secret?
Would you believe there was a time I felt too scared to share my thoughts in a meeting room with just a few people in it? Well, that was me at the start of my career. Sharing my thoughts out loud at work was something I struggled with to the point of paralysis. I remember my first big presentation to an audience being a disaster. But I picked myself up and tried again and again. Each time I asked for feedback, learned from my mistakes, and crucially, got better at recognising the good parts. But mainly, I just didn't give up until I was good at it. Practically speaking, planning goes a long way. Creating a clear structure and telling a story that takes your audience on the journey with you is key. But the secret to connecting with the audience is to just be yourself! Warts and all, successes and failures. The genuine, authentic you. Putting yourself out there is scary as hell, but avoiding it isn't a solution. Even today, I still feel gut-wrenching fear just before I step up on stage, but as an adrenaline junkie, I think that's what gives me the buzz and allows me to perform at my best.
Who are your female role models?
Many of the women I mentioned earlier. The women who shaped my career, sponsored me and showed me what great female leadership looks like. (Mel, Rosie, Vicky, Caron, Nicola, Pauline, Nat, Hannah, Sarah, Claire, if you are reading this… thank you for everything you did to help me).
Women I admire in business are the fabulous and fearless ones who are challenging traditionally male- dominated environments, or are proving you can have it all. Karen Brady and Baroness Mone spring to mind when I think of who I'd like to be 'when I grow up'. But I have tremendous respect for Helena Morrissey, mother of 9 and former CEO of Newton Investment who started the 30% club to get more women on FTSE 100 boards.
What do you think makes a woman fabulous and fearless?
Knowing your own value and not accepting anything less. Knowing what you want and not being afraid to go out there and get it. Having a relentless self-belief in the face of any challenges that present themselves. Not feeling like you have to conform to the roles or stereotypes others place upon you. Being confident with your femininity and stepping into your power. And ironically, the 'balls' to put yourself out there when you feel the fear… and just do it anyway!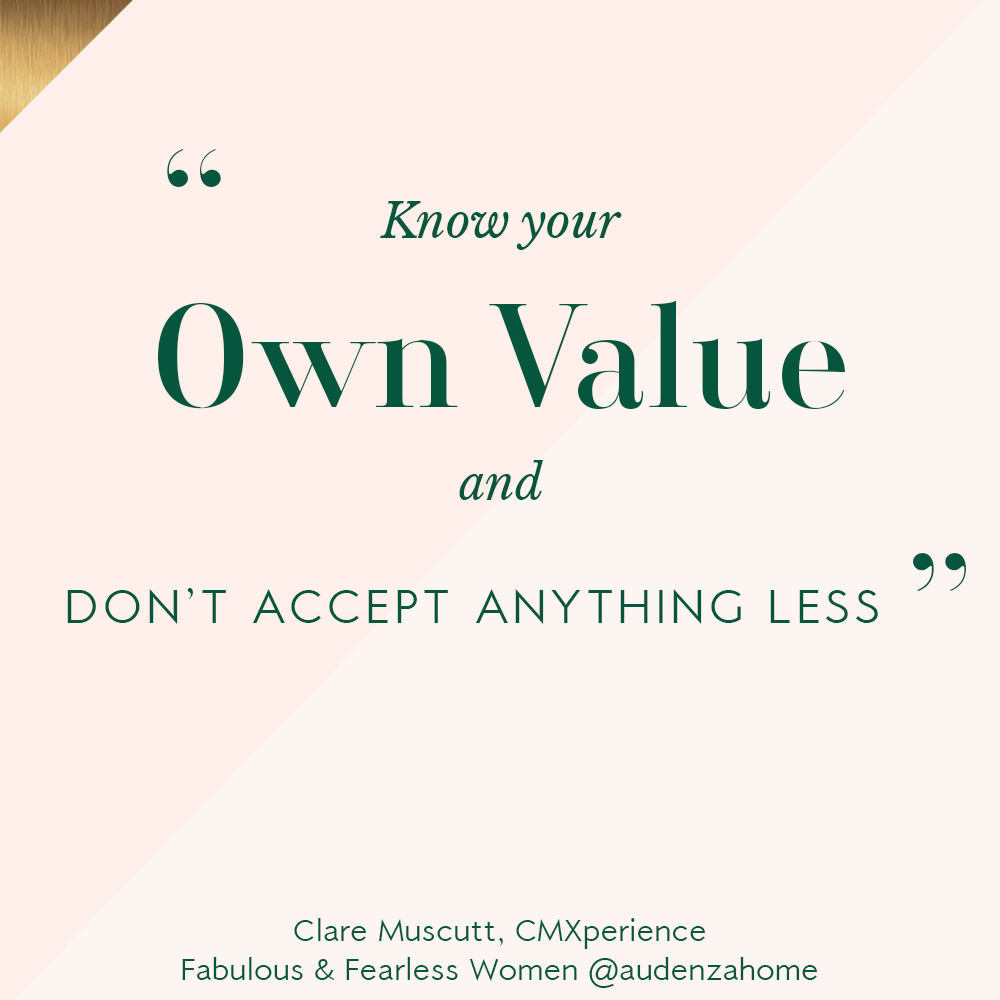 What advice would you give to those thinking about making the leap to go freelance?
Before you make the leap, there are some practical things I'd recommend like understanding the market you want to go into and being clear about what you want to offer (I wasn't initially). Know what you need to survive by adding up your outgoings. Realistically, how much money do you need to survive and can you cover the lost earnings in the early days? Do your research, check out day rates and demand for your services. Can you secure a contract to walk straight into? If you have time to decide what you want, take it! And get networking. In freelance and consultancy world, recommendations are a great source of business development. My final piece of advice is not to be afraid of failure. Once you let go of fear, if you have a clear proposition and the drive to make things happen, nothing can stop you leading the life you want to lead.
Finally, what does 'feminism' mean to you?
Feminism simply means equality to me. Freedom from objectification, stereotyping, patriarchy and oppression, where power and influence isn't based on what's in your pants.
Wow – are you feeling pumped after that?! We certainly are.  It strikes us as Clare can, and will, do anything she puts her mind to.  We can't wait to see where her business takes her next.  There's some great advice and words of wisdom here for any budding entrepreneurs! And for anyone already in business… don't you just love an inspiring story to get you thinking bigger? We certainly do. Take a look at Clare's website, CMXperience to find out more about what her company can offer, or follow her on Instagram.
We hope you enjoyed this month's Fabulous and Fearless interview. Don't forget to share with us stories of those who inspire you, we're on the look-out for fabulous women to feature!  Share them on Instagram using the hashtag #livefabulousandfearless or drop us an email.
Leave a comment
Your comments make us happy!
Blog Etiquette
Please note that all content, including text and images are copyright of Audenza, unless otherwise stated.

If you would like to use content from our site, then we're very flattered to hear that, but please note its origins on your site or blog, provide a link back to us and kindly let us know where you have used our content.

Thanks!