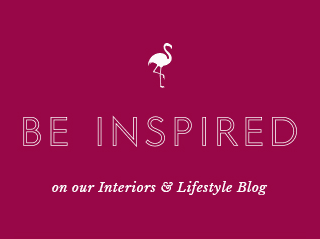 Fabulous & Fearless Women for International Women's Day 2021
5 Mar 2021
As a company founded by mother and daughters, Jacqui, Hollie & Amelia Brooks, we're passionate about empowering other women to lead a fearless life. We've always used our platform to highlight extraordinary women, doing amazing things and since this year's International Women's Day theme is #ChooseToChallenge, we'd like to shine a light on some incredible women doing just that.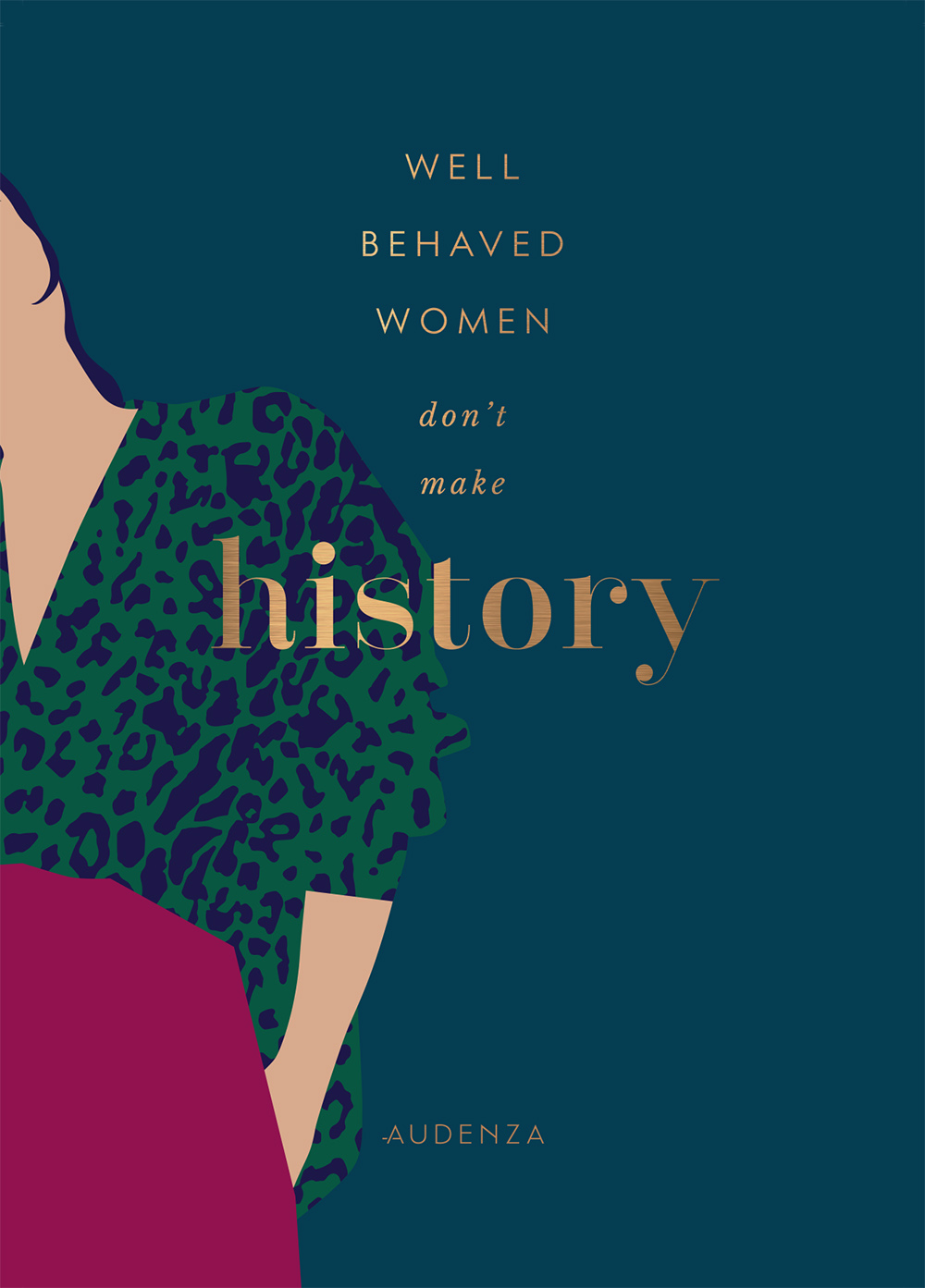 Image credit: Audenza / @audenzahome
Gina Martin
Gina was enjoying a London Music festival with her sister when a man took a photo underneath her skirt. Even though the photo was taken without her permission, police were unable to prosecute the offender. Gina knew something had to change.
This event sparked a 20-month social media campaign to raise awareness of the issue. She lobbied the government and gained over 111,000 supporters for her petition. It was a hard-fought battle against parliament but in 2019, upskirting was made illegal in England and Wales. It is now a sexual offence, with police being able to arrest people on suspicion of upskirting and convicted offenders facing prison time of up to two years.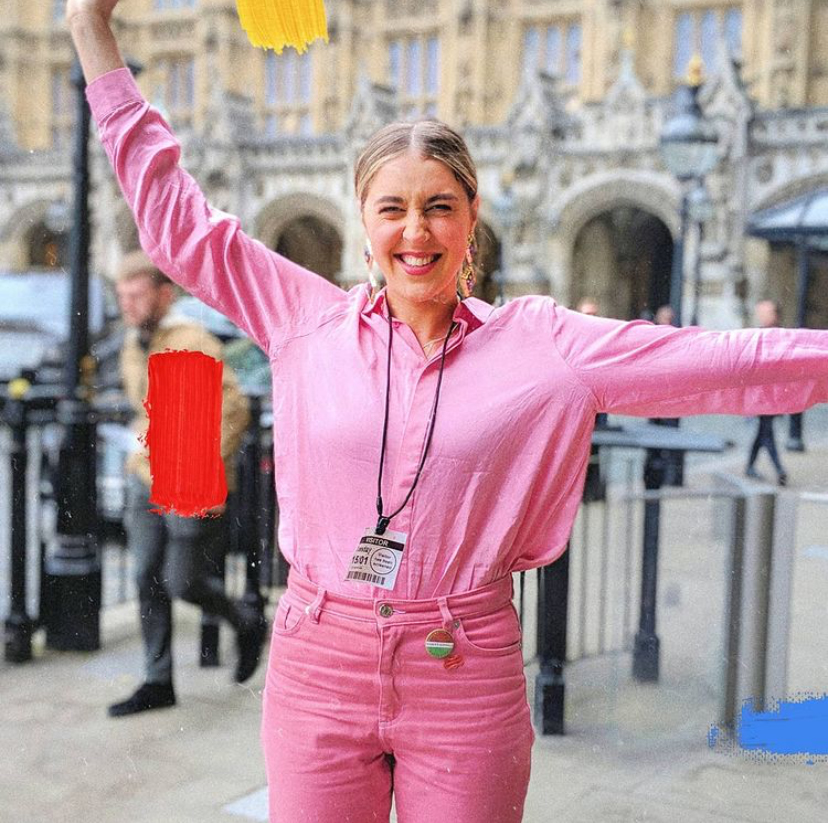 Image credit: @ginamartin
In addition to this successful petition, Gina has led a BBC documentary 'The Truth about Upskirting', released a book 'Be The Change: A Toolkit for the Activist in You' and creates artwork through her shop 'Gina's Ink Girl', which raises money for marginalised communities.
Candice Brathwaite
Current statistics reveal that in the UK, black women are at a significantly higher risk of dying in pregnancy or childbirth than white women. This is happening right here in the UK, yet it is something not widely enough discussed. However, it is a statistic that Candice Brathwaite knows the reality of after almost losing her life to postpartum sepsis.
Thankfully, Candice recovered and now works tirelessly to help change this appalling statistic. She is an author, journalist, TV presenter and founder of Make Motherhood Diverse. This campaign seeks to provide a better representation of motherhood across the media, one that is more inclusive and reflective of society.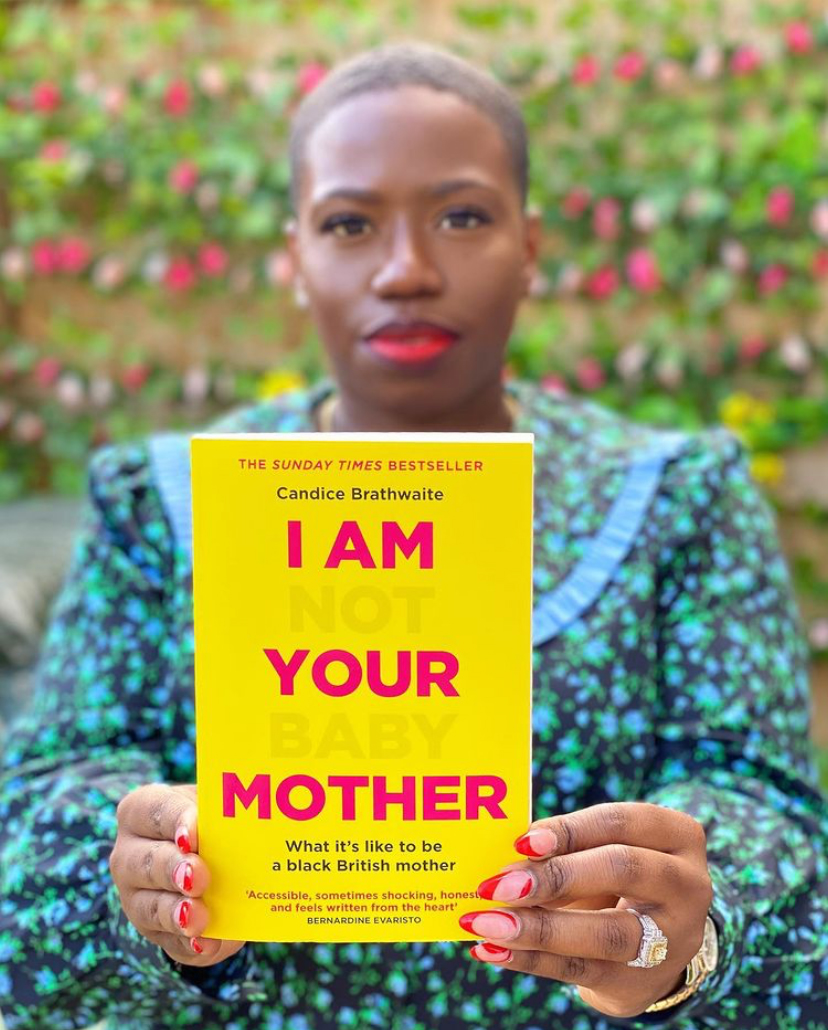 Image credit: @candicebrathwaite
Her Sunday Times bestselling book, 'I Am Not Your Baby Mother', demonstrates her fight for Black British mother's voices to be heard. Her second book, 'Sista Sister' is due to be published in July 2021.
Sasha Pallari
Sasha is a professional make-up artist who is concerned that unrealistic beauty standards set by the media are harming individual's mental health. Therefore, Sasha created the #FILTERDROP campaign.
Her push for change is already making a huge impact. As a result of Sasha's campaign, ASA has now ruled that brands and influencers cannot use misleading filters when advertising beauty products.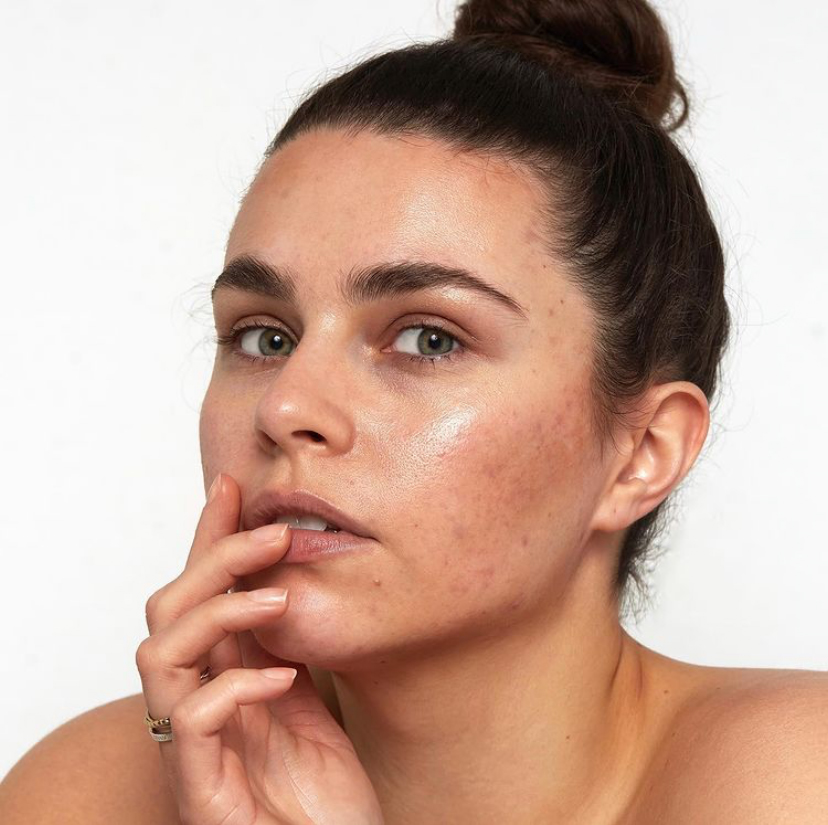 Image credit: @sashalouisepallari
In addition, since the video went live, #FILTERDROP has been viewed by over 50k people. Globally, people are sharing selfies using the hashtag that celebrate skin with pores, wrinkles, pigmentation scars and texture. We are lucky enough to consider Sasha as a family friend, so it has been amazing for us to see her push for change and achieve incredible progress.
Amika George
Amika George discovered that many girls couldn't afford menstrual products, instead using newspaper, toilet roll and socks. Outraged by this, Amika sought change. Her #FreePeriods campaign presented the legal case that under the Equality Act, the government had a legal obligation to provide period products. She has protested outside Downing Street along with over 2,000 young people and her petition now has 180,000 signatures.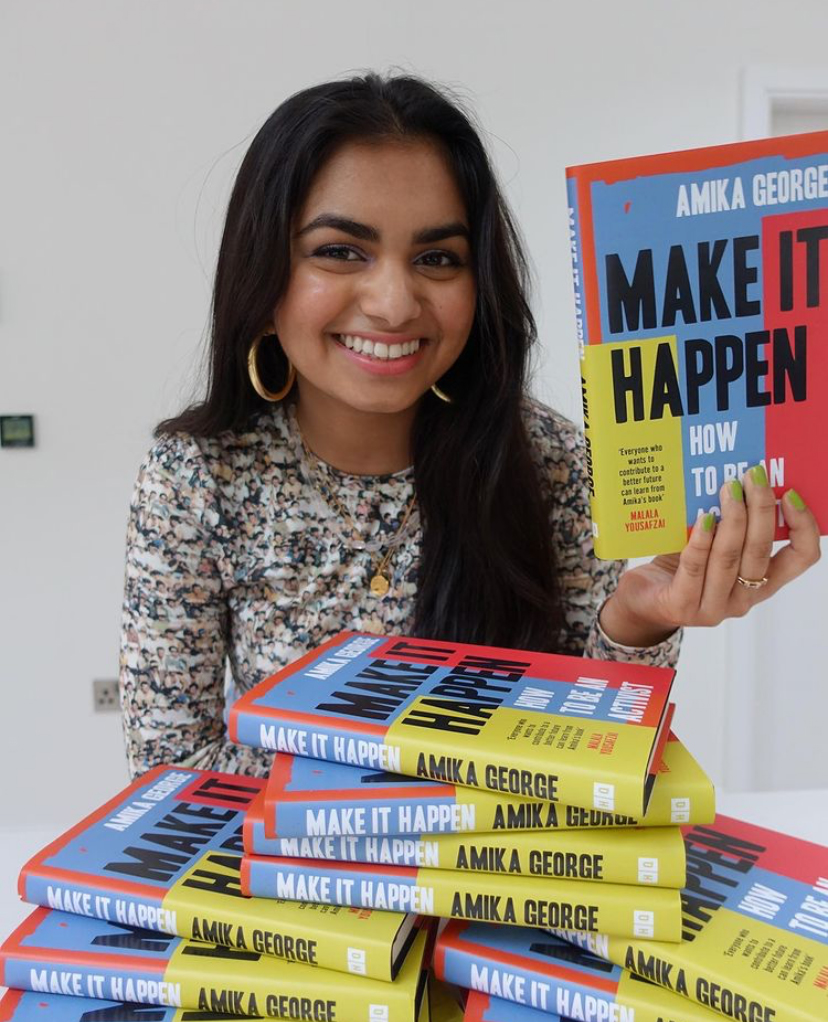 Image credit:@amikageorge
She faced opposition from the government and also had the added pressure of combining a huge political campaign with studying for her GCSEs and A-Levels. It was no mean feat but finally, the government listened. They have now put £1.5 million towards addressing period poverty and free menstrual products are available in all secondary schools and colleges across England. She has published a book about her experience as an activist called 'Make It Happen.'
Nyome Nicholas-Williams and Alexandra Cameron
Last year, Nyome Nicholas-Williams was photographed by Alexandra Cameron and the final shots aimed to celebrate black, plus-sized women. However, the Instagram algorithm removed the photo on the grounds of breaking nudity rules, yet similar styled photos of thin, white women remained. Nyome and Alexandra launched a campaign to highlight this bias and change the algorithm. The response was huge, with supporters resharing the originally removed image alongside the hashtag, #IWantToSeeNyome.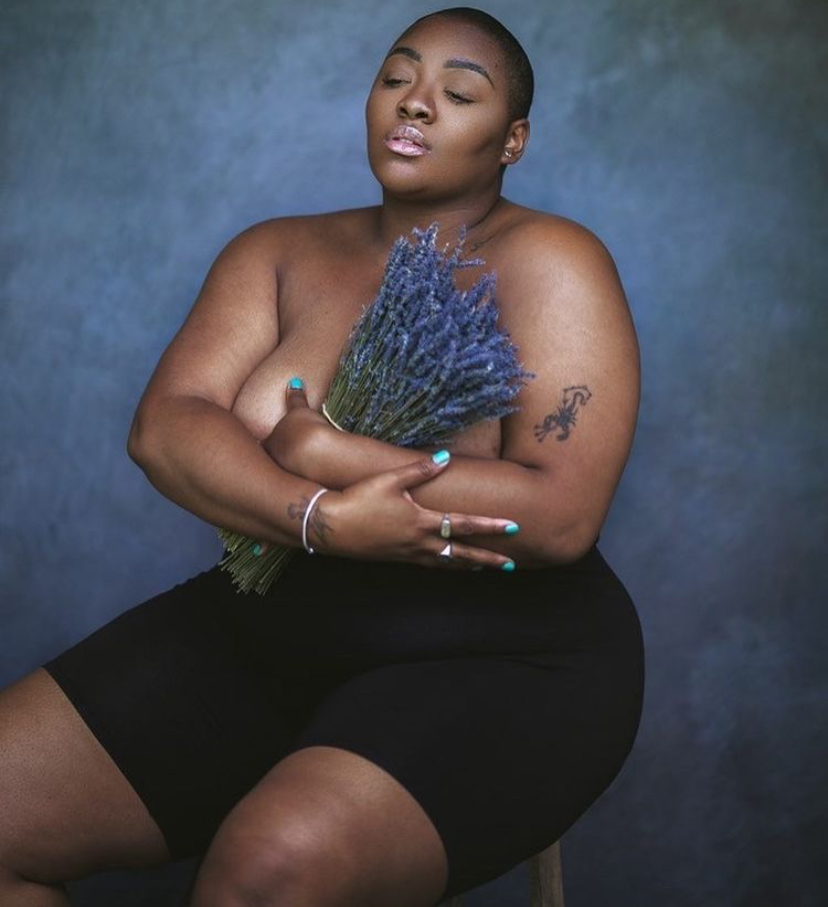 Image credit: Alexandra Cameron / featuring @curvynyome
Following their campaign, Instagram and Facebook have updated their nudity policy to ensure all body types are fairly treated. Alexandra continues to work as a photographer, who celebrates the individual. Nyome has amassed an 80k following and encourages self-love amongst all individuals, with a particular focus on black, plus-size women.
Kate Isaacs & Elena Michael
Kate Isaacs' friend had her iCloud account hacked and video of her having sex was stolen and uploaded to Pornhub without her consent. Despite the fact that her friend was underage and didn't consent to the upload, it still took several weeks for the video to be removed.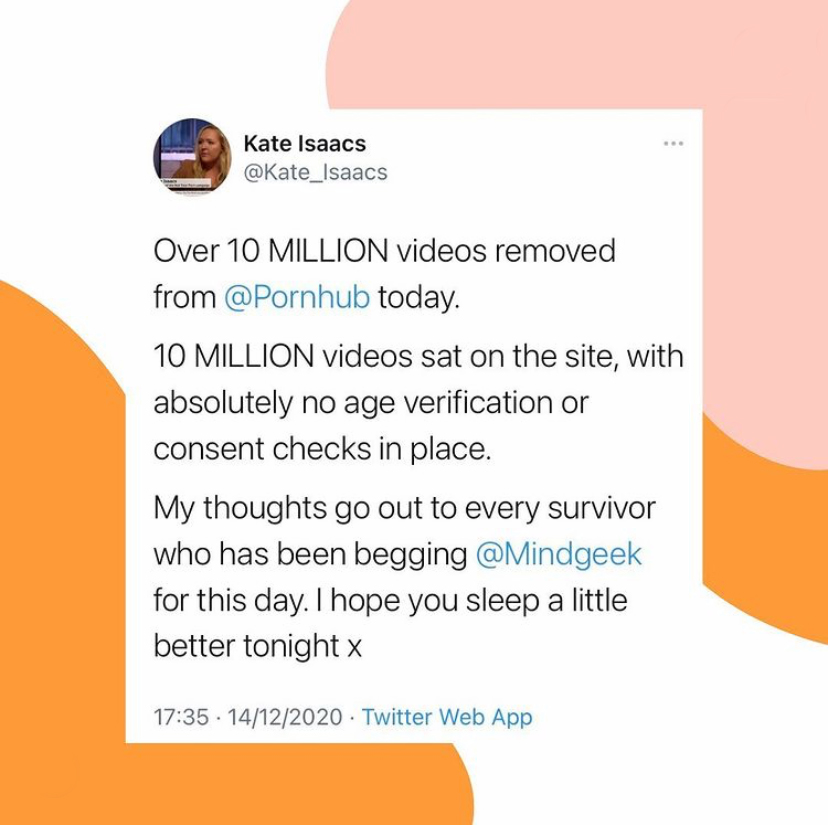 Image credit: @katefisaacs
This experience led to Kate teaming up with Elena Michael and founding #NotYourPorn. The campaign calls for the porn industry to become accountable for the distribution and commercialisation of non-consensual 'pornography'. The UK government need to put in place new, stricter laws surrounding the process of uploading explicit videos to these websites. It would mean that explicit consent, including age verification, must be sought from the individual prior to the videos been released online. In doing so, this will help to protect people from having intimate videos uploaded online without their permission.
And that concludes our round up of inspirational women! The persistence and resilience that each of these women displayed, and continues to display, has resulted in society being positively changed forever. We are so grateful to all these women for having the courage to #choosetochallenge.  For more inspiring stories from incredible women, read our Fabulous & Fearless Women column.
Leave a comment
Your comments make us happy!
Blog Etiquette
Please note that all content, including text and images are copyright of Audenza, unless otherwise stated.

If you would like to use content from our site, then we're very flattered to hear that, but please note its origins on your site or blog, provide a link back to us and kindly let us know where you have used our content.

Thanks!