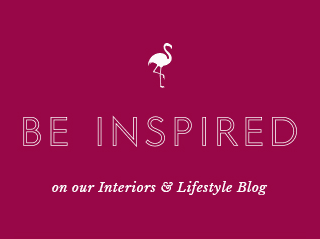 The Importance of Reflection
8 Jan 2014
So, our first post of 2014.  Christmas was all over in a flash, the decorations are down and we've seen in another year.  I hope you all had a wonderful Christmas and got some time off to spend relaxing with your families.  We certainly did and it was bliss!
It seemed only right to talk about New Year's resolutions today- oddly enough I don't really tend to go in for making them, I have never really made any. Partly because I tend to think it's become a bit of a cliché- making New Year's resolutions and then breaking them two weeks later!  But if you're actually making a resolution that you have a hope in hell of sticking to, then fantastic and if a New Year's resolution is what you need to give you a kick up the butt to start achieving what you'd like, then go for it!
However, I do think that what the New Year is helpful for, is time to reflect. Partly for us, it's because we've actually taken some time off over Christmas.  My first time holiday in over a year and a half, would you believe. So naturally, it's given me time to reflect and think about things.  Which makes me realise the importance of doing this (reflecting) from a business perspective, much more often. I don't take time off, because I don't have time. But in the grand scheme of things, I'm probably hindering our progression by not allowing myself time to think, time to look at the bigger picture.
Time to work 'on my business, not in my business.'  Creativity doesn't just happen, you have to have time to be creative.
It's easy to lose sight of things, so first job this year is to reassess, what do we each enjoy? Why did we start the business in the first place? What would we like to do more of?   And that's what we'll devote more time to. Ultimately, you excel in what you enjoy, so let's focus on that and the rest will come.
How often do you ask yourself what you enjoy? Never? Most likely. Well, 2014 is your year, make a resolution that's fun to keep- to enjoy yourself more.
I for one, am looking forward to getting back into blogging again, now the madness of Christmas is all over.   I love my job and I love what we're doing, but sometimes you lose sight of the bigger picture in the day to day rubbish.  We have so many ideas for directions that we'd like to take the business this year and I can't wait to get cracking with them, 2014 is going to be a fantastic year.
So, happy New Year, folks! I hope 2014 brings you everything and more.
Hollie x
Happy New Year by Hollie Brooks
2 replies to "The Importance of Reflection"
Leave a comment
Your comments make us happy!
Blog Etiquette
Please note that all content, including text and images are copyright of Audenza, unless otherwise stated.

If you would like to use content from our site, then we're very flattered to hear that, but please note its origins on your site or blog, provide a link back to us and kindly let us know where you have used our content.

Thanks!