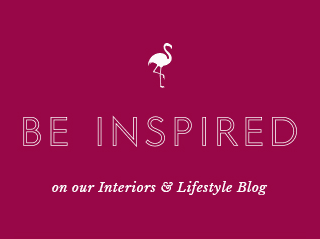 House Tour: An Eclectic Home With Masterful Gallery Walls & Fabulous Clashing Patterns
22 Feb 2019
House tours are among our most popular blog posts, and I guess it's no surprise really, we all want to have a nosy around other people's homes, don't we?  Well, curiosity doesn't need to kill the cat around here, we've brought you another eclectic home tour without having to stick your nose up to the window to get a better look.
This week, we're bringing you an eclectic home with masterful gallery walls and fabulous clashing patterns.  The owner Sarah, lives with her family and three dogs in Middlesbrough in the North East of England. Social worker by day and habitual decorator by night!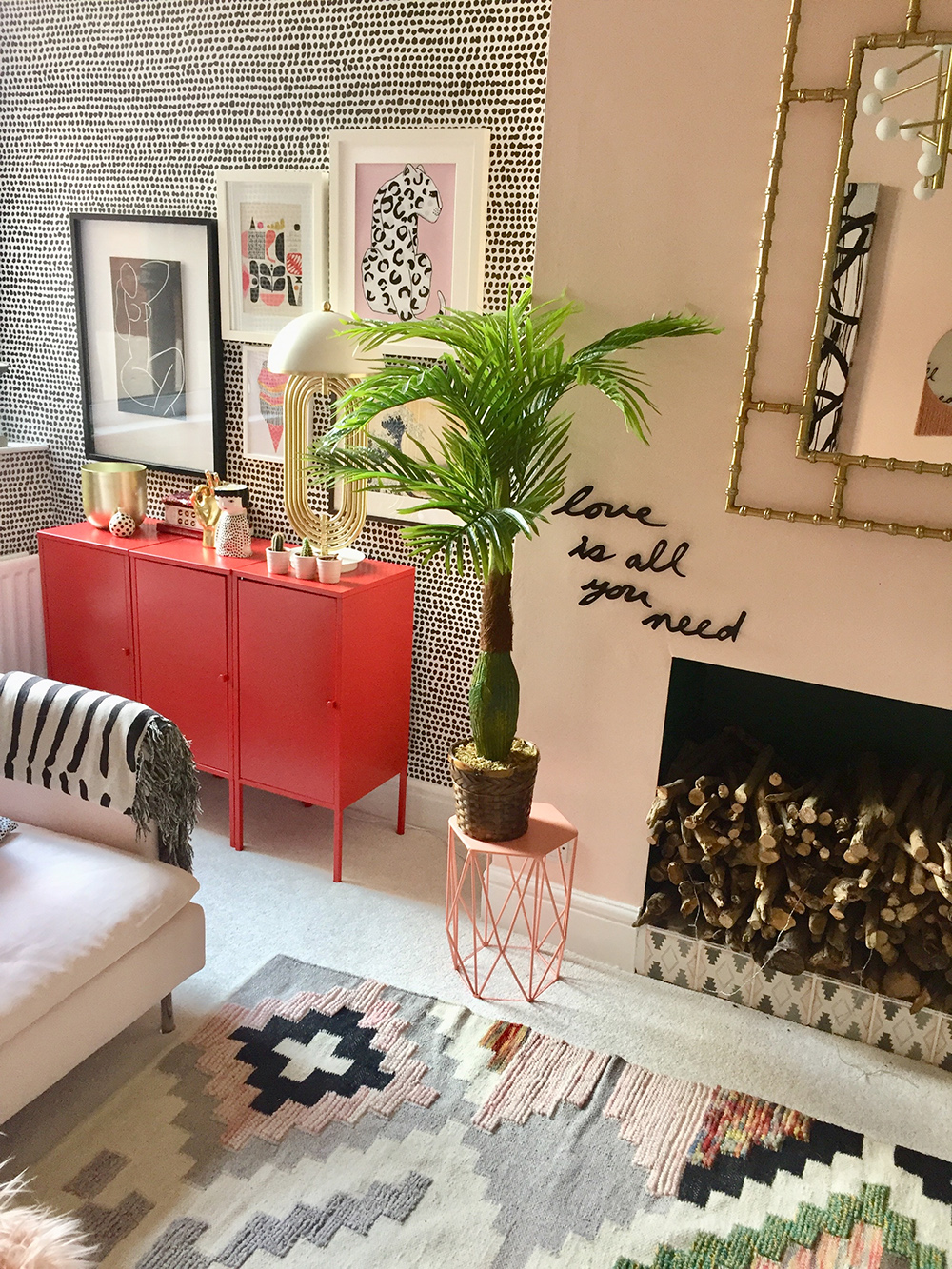 Sitting room
How would you sum up your style?
I would say my style is bold and eclectic, I love using colour and clashing prints and patterns and avoid anything too neutral.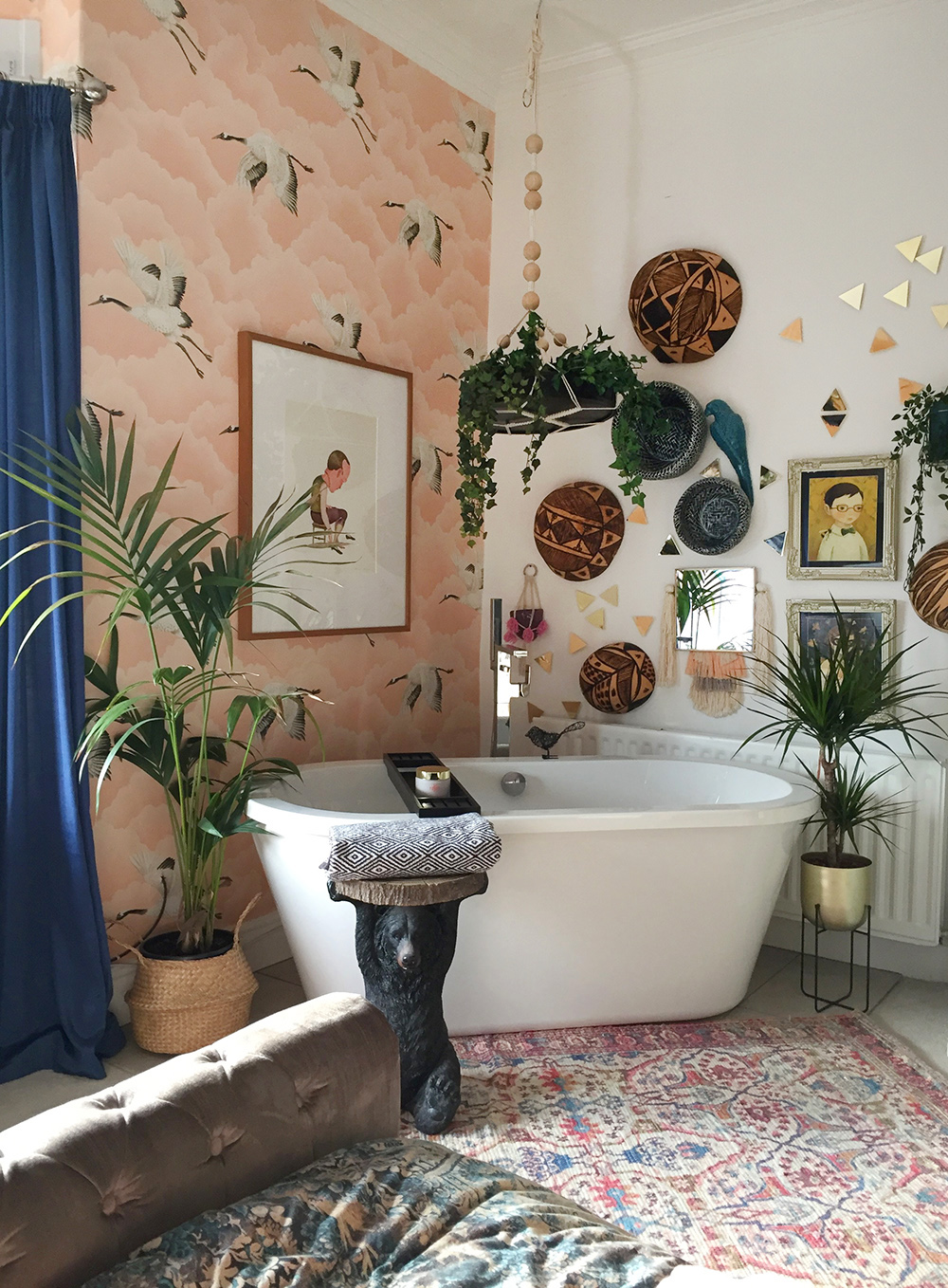 Master bedroom
What sort of condition did you buy the house in? Have you done much structural work to it, or has it been mainly decorative changes?
We bought the house back in 2016, and although we haven't done anything structural, I have decorated and changed every room. The biggest job was putting a bath in the master bedroom and changing the existing bathroom into a shower room. It's not our forever home just a stop gap until we find our dream home.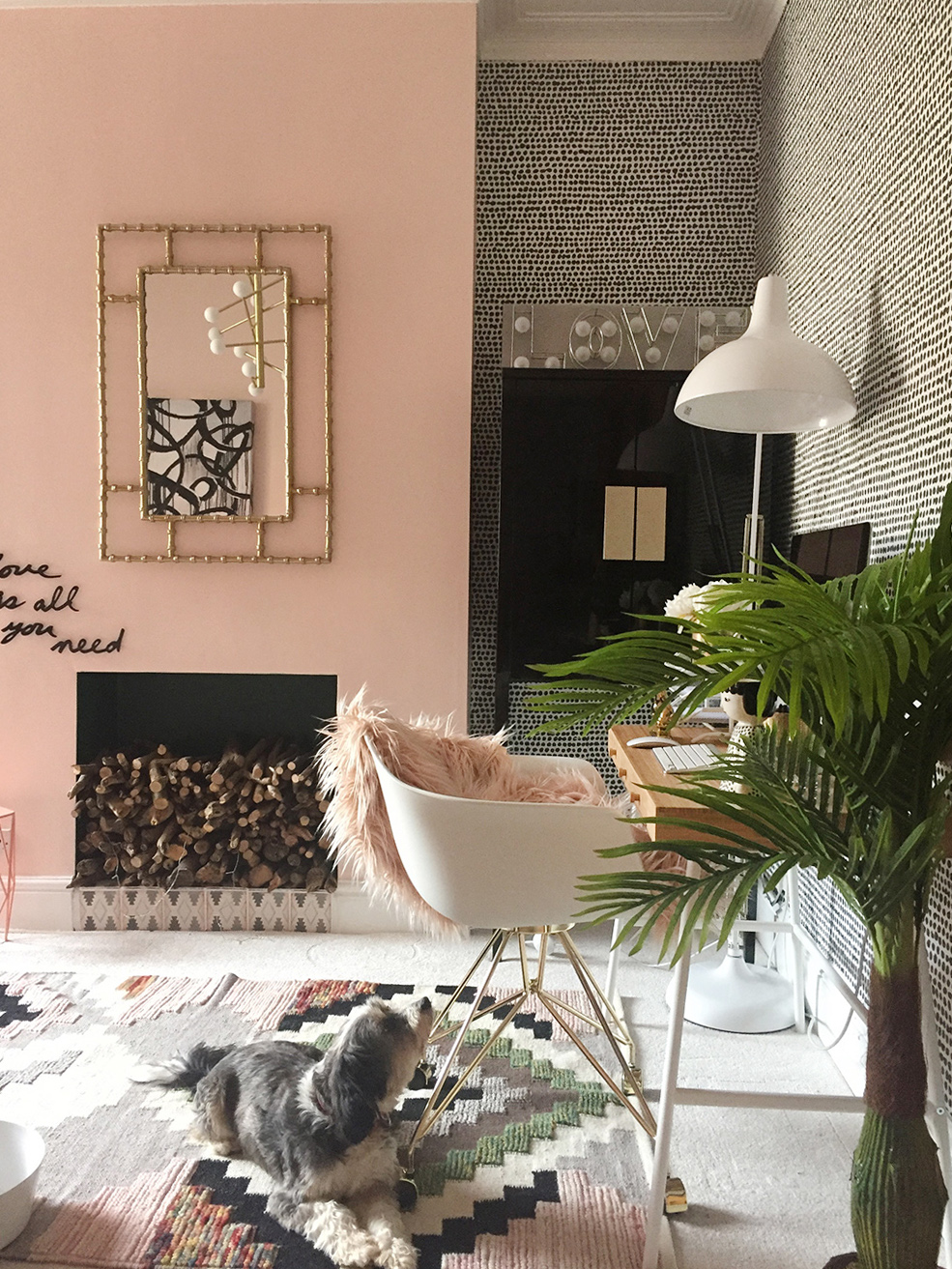 Sitting room
How do you go about pulling together a new room scheme? 
I'm very spontaneous and don't really plan a scheme, I usually spot something, fall madly in love with it and build my scheme around it, whatever it may be.  I love bold wallpaper and usually use this as a foundation for my schemes. Colour is so important and if you get this right then I think you can then take your time with the rest of the décor and let the room evolve.  I have had some decorating disasters but its all part of the fun!!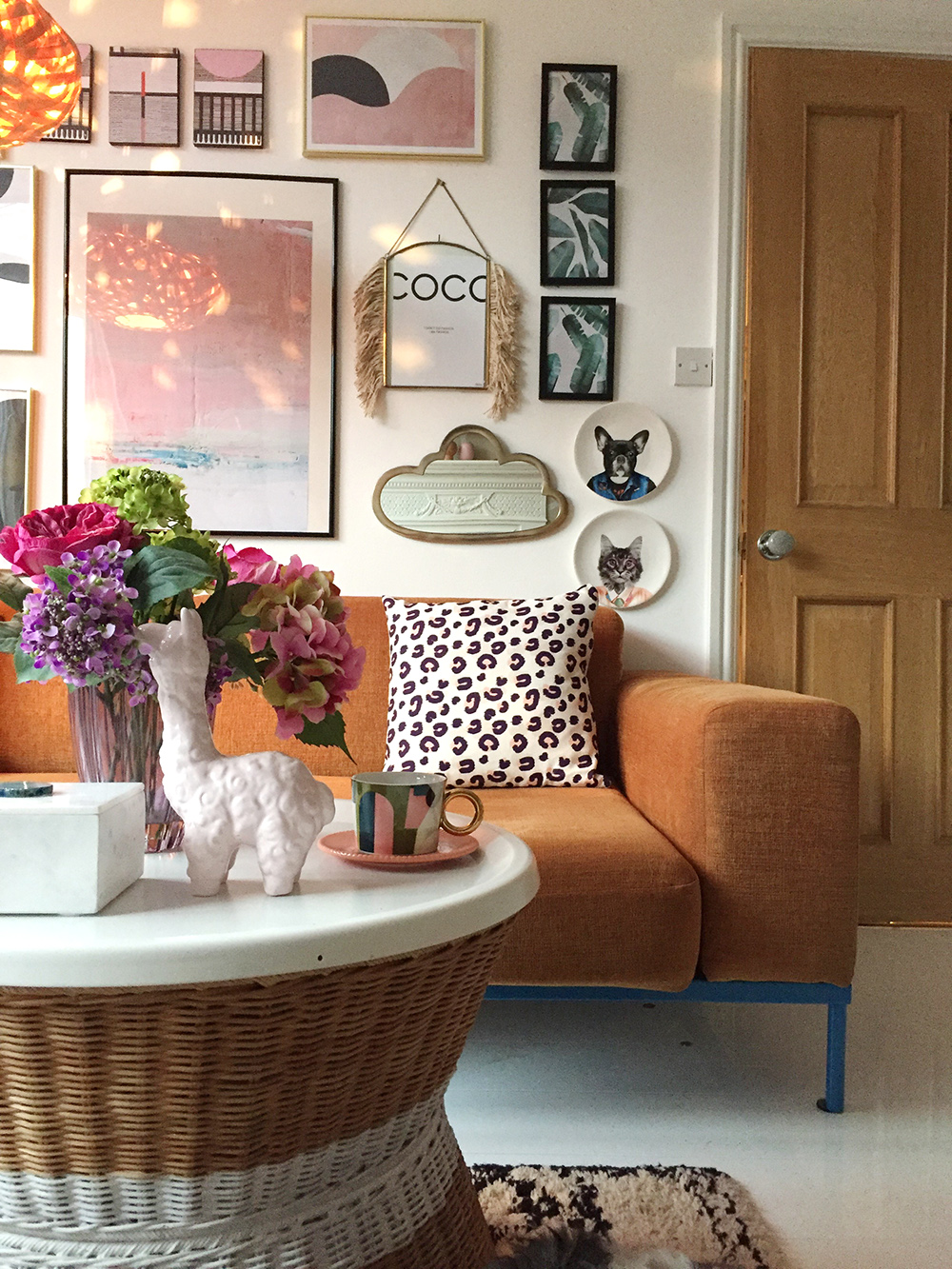 Living room
You totally nail gallery walls – what are your top tips for creating these?
 I love a gallery wall, again I just go with it, I try and make sure the artwork has the same kind of vibe, I like to have lots of different size pieces, as well as different shapes so you can really mix it up and create something different. I always give myself plenty of time, putting a few pieces up and then leaving it for a while before adding to it, to assess what looks best where.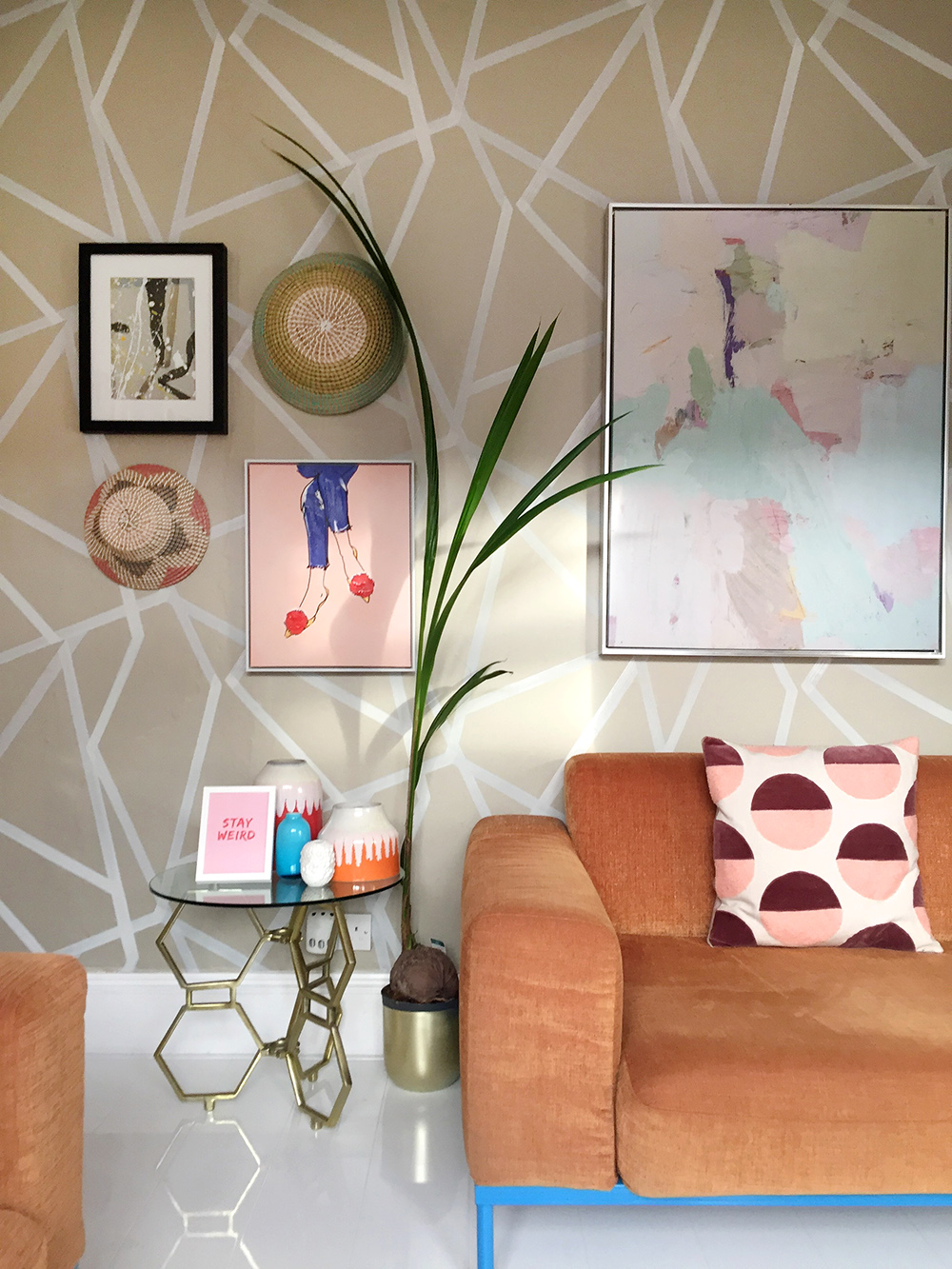 Living room
Have you made any decorating mistakes over the years which others could learn from?
I've made lots of mistakes, I would say if you don't love something instantly then you never will. I haven't trusted my own judgement at times, being swayed by other opinions, this has never worked out well and consequently I have had to redecorate.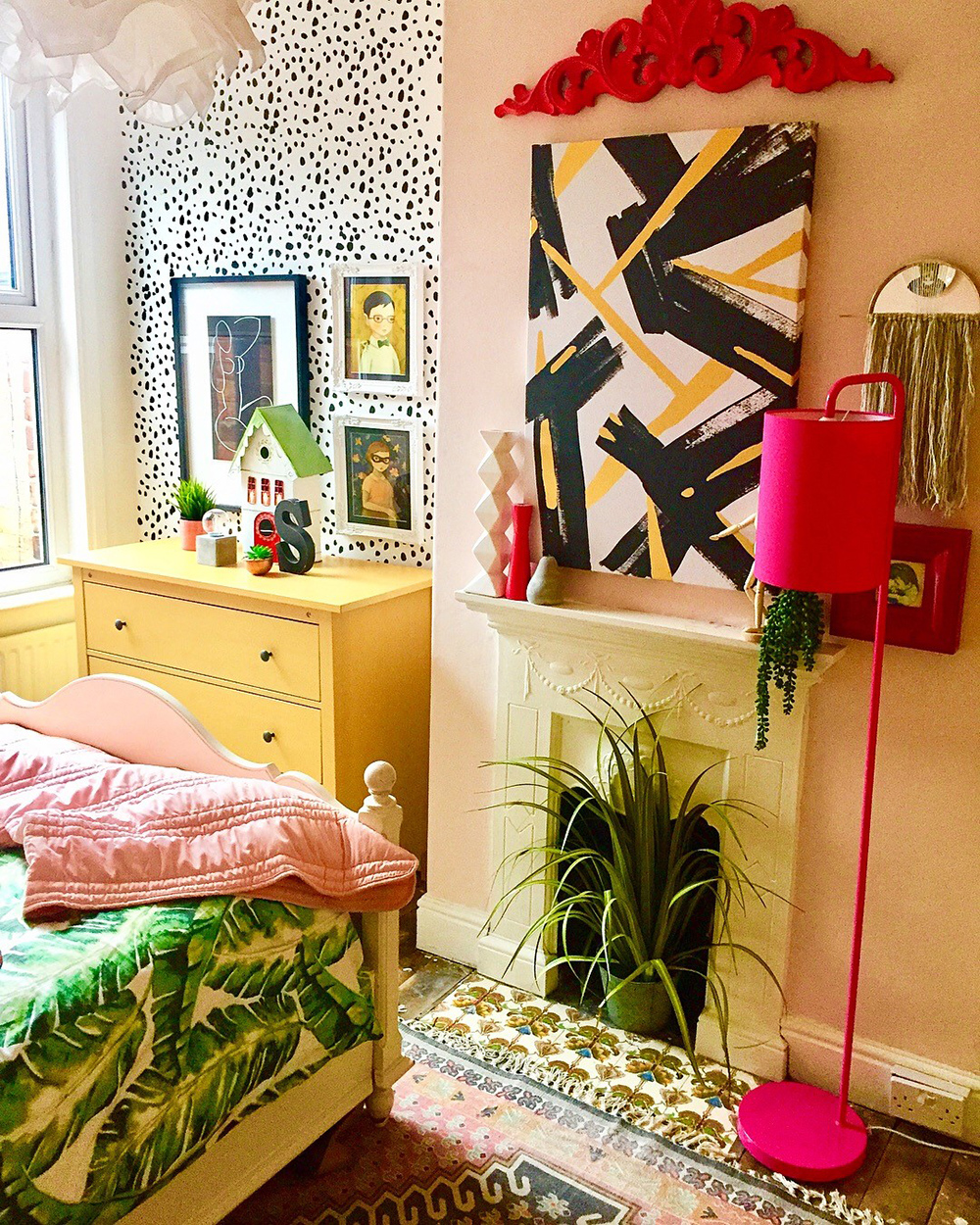 Bedroom
You have quite a maximalist approach to decorating – do you have any tips to pull the look off?
I do try to curb my maximalist tendencies, but I just love things too much. I love to shop and when I spot something I just can't resist buying it. I do try to include some more quirky, stand out items and would recommend displaying your ornaments in groupings.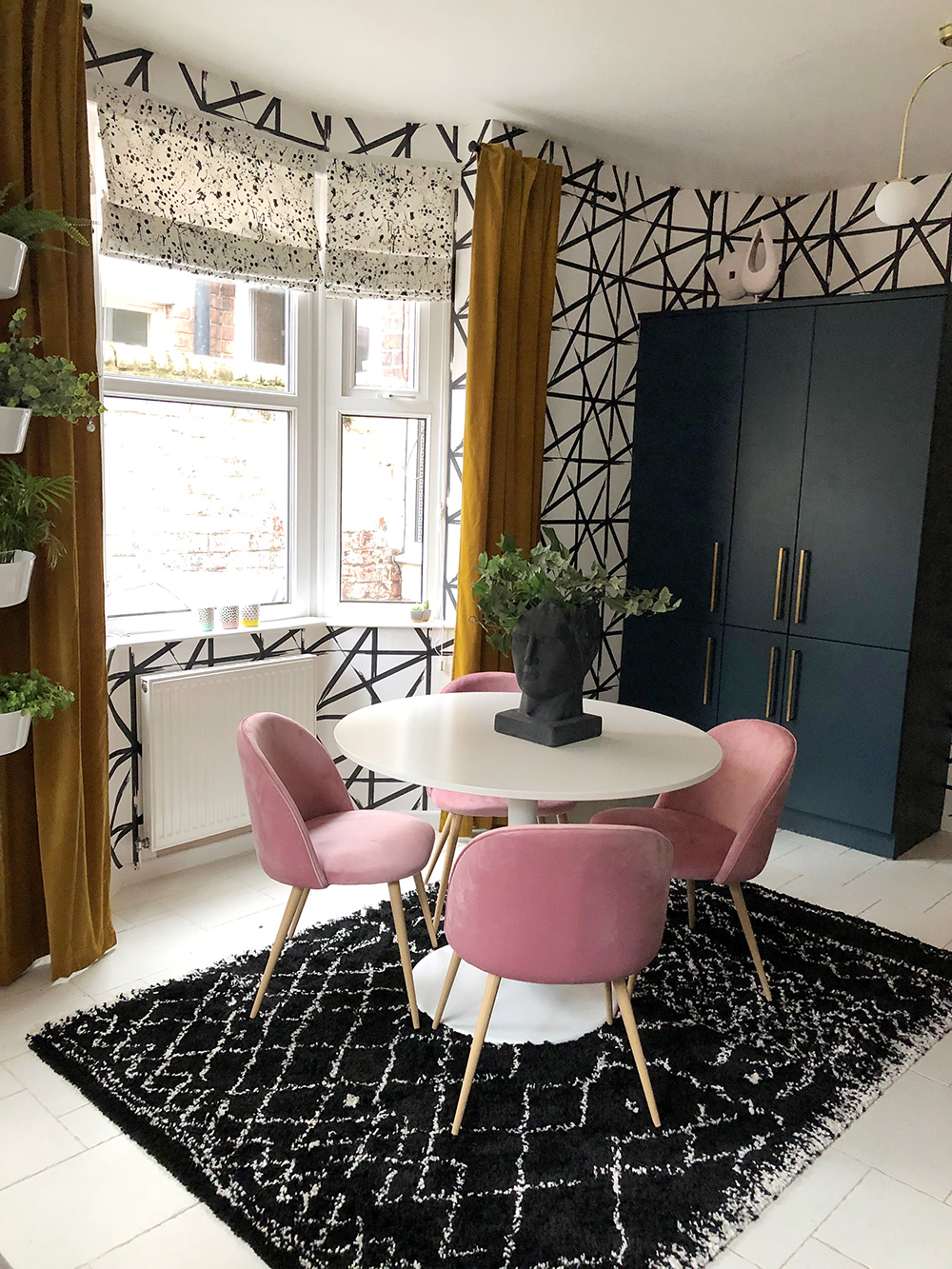 Kitchen diner
What do you think the secret to fabulous interior style is?
I'm still working on perfecting my style, I still get things wrong a lot of the time. I think the secret to fabulous interior style is not to try too hard, I love the thrown together look, mixing old with new, being bold without a scheme becoming too contrived.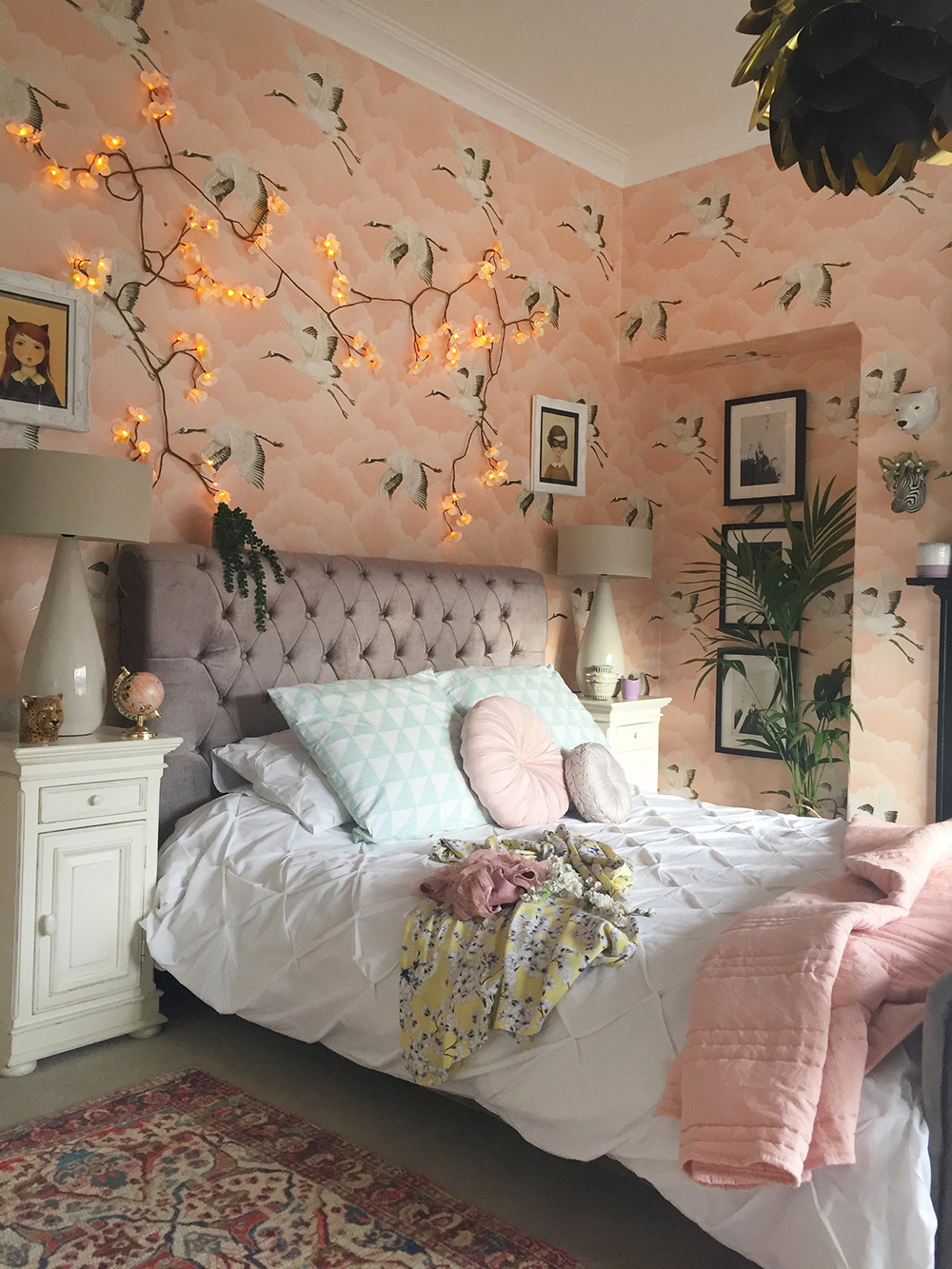 Master bedroom
Get The Look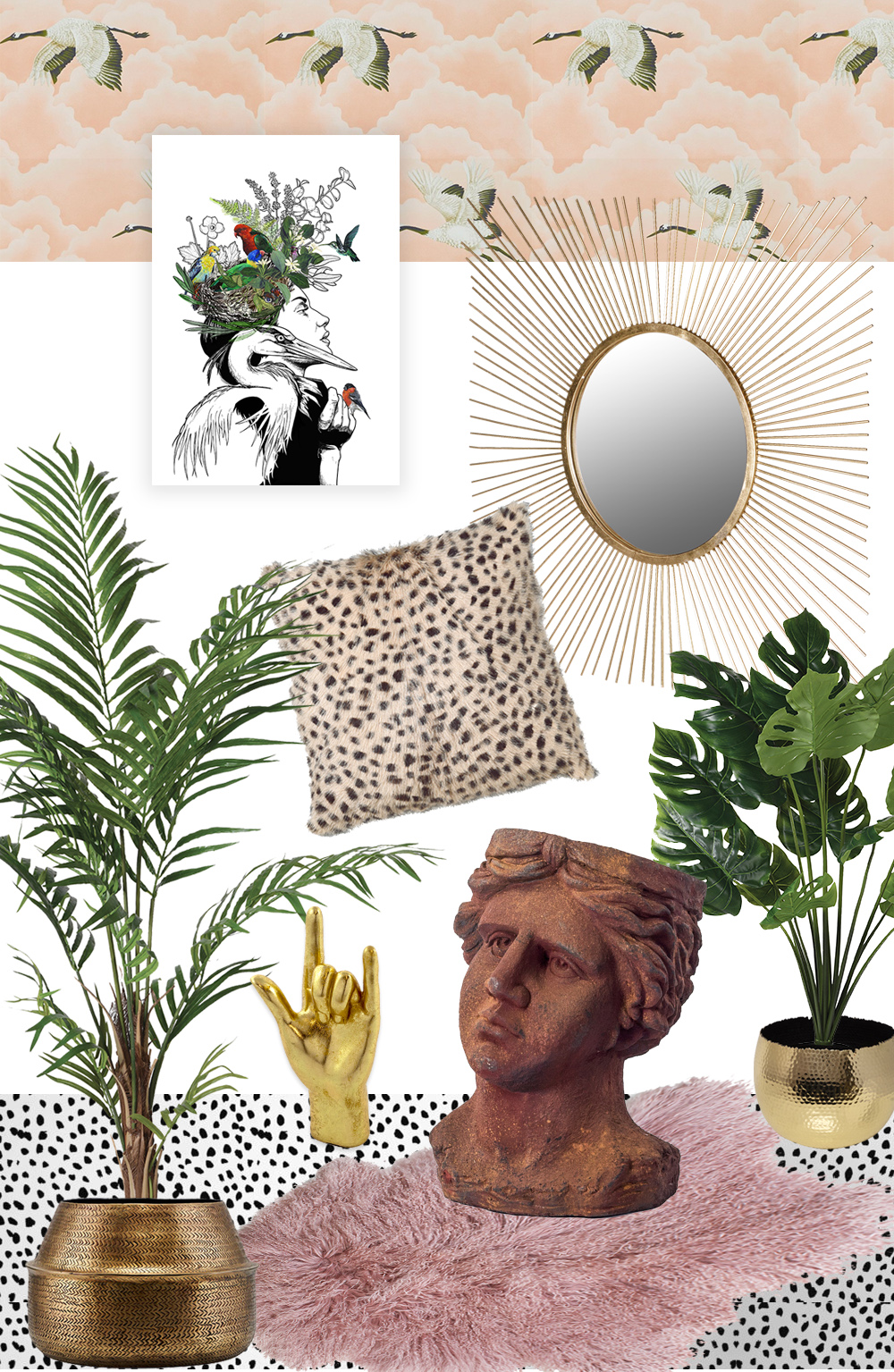 Cranes In Flight Wallpaper | Sky Print | Square Sunburst Mirror | Leopard Print Cushion | Faux Areca Palm Tree | Brass Planter | Gold Rock On Hand | Classical Head Planter | Faux Monstera Plant | Gold Plant Pot | Pink Sheepskin Rug | Dalmatian Wall Mural
So tell me, which is your favourite room in this beautiful eclectic home?  I think Sarah's home really highlights that you don't need a full wall of prints to make a gallery wall work, even just an arrangement of 3 or 5 prints looks fab and is the perfect way to add real interest and pizazz to a room.
You can follow Sarah and her decorating adventures on Instagram @nudeandthenovice.
Image Credits: Sarah @nudeandthenovice
Leave a comment
Your comments make us happy!
Blog Etiquette
Please note that all content, including text and images are copyright of Audenza, unless otherwise stated.

If you would like to use content from our site, then we're very flattered to hear that, but please note its origins on your site or blog, provide a link back to us and kindly let us know where you have used our content.

Thanks!