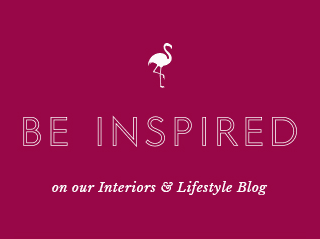 House Tour: A Gorgeous Family Home, Bursting with Ideas on How to Live Life in Technicolour In A Rental Home
25 Jun 2021
Today we speak with Amara, a self-confessed nocturnal DIY-er and colour enthusiast. She loves a challenge, as despite renting her property for 8 years and not being able to paint walls, she has created a gorgeously technicolour, family home! We are so thankful that she has taken part in our House Tour series. We cannot wait to share all of her interior insight and tips with you!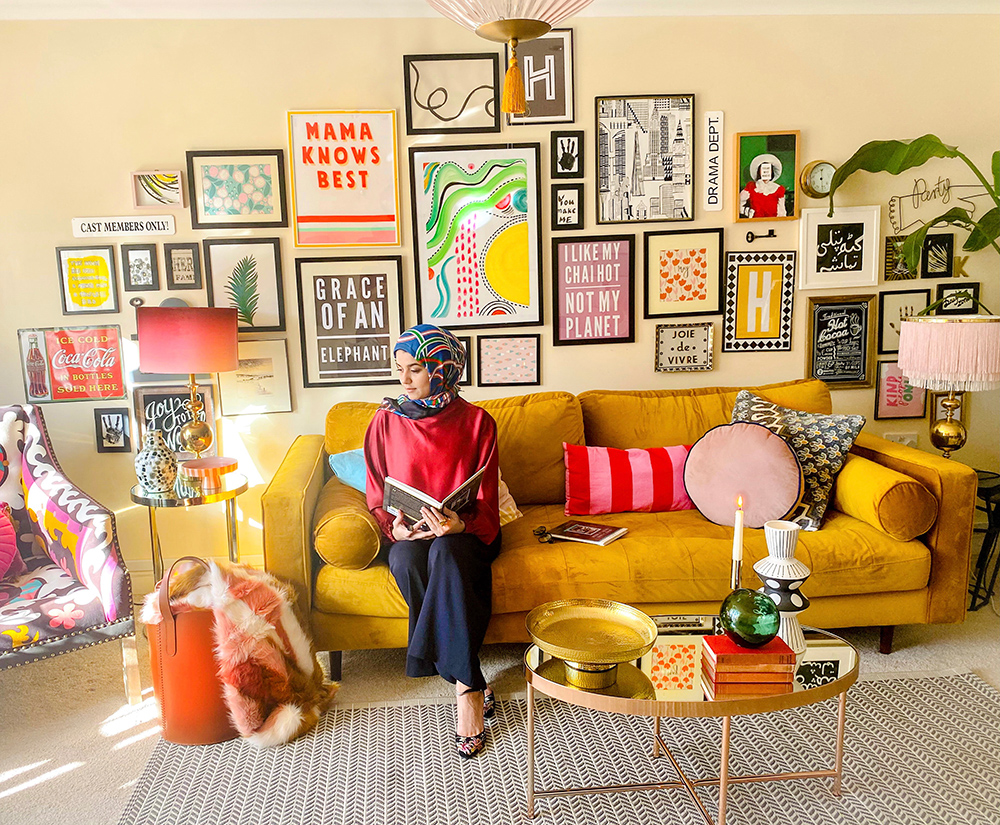 Tell us a little bit about yourself, who you live with and what city you live in?
Hi, I am Amara; a small business owner, content creator and nocturnal DIY-er. I live in a rental property with my husband and three children in Berkshire, UK. I love life in technicolour but living in a rental property means I often have to tinker with unusual design ideas and DIY hacks fuelled by midnight creative juices to add colour around the house. I am at my happiest when I am surrounded by like-minded people, paint tester pots and nature.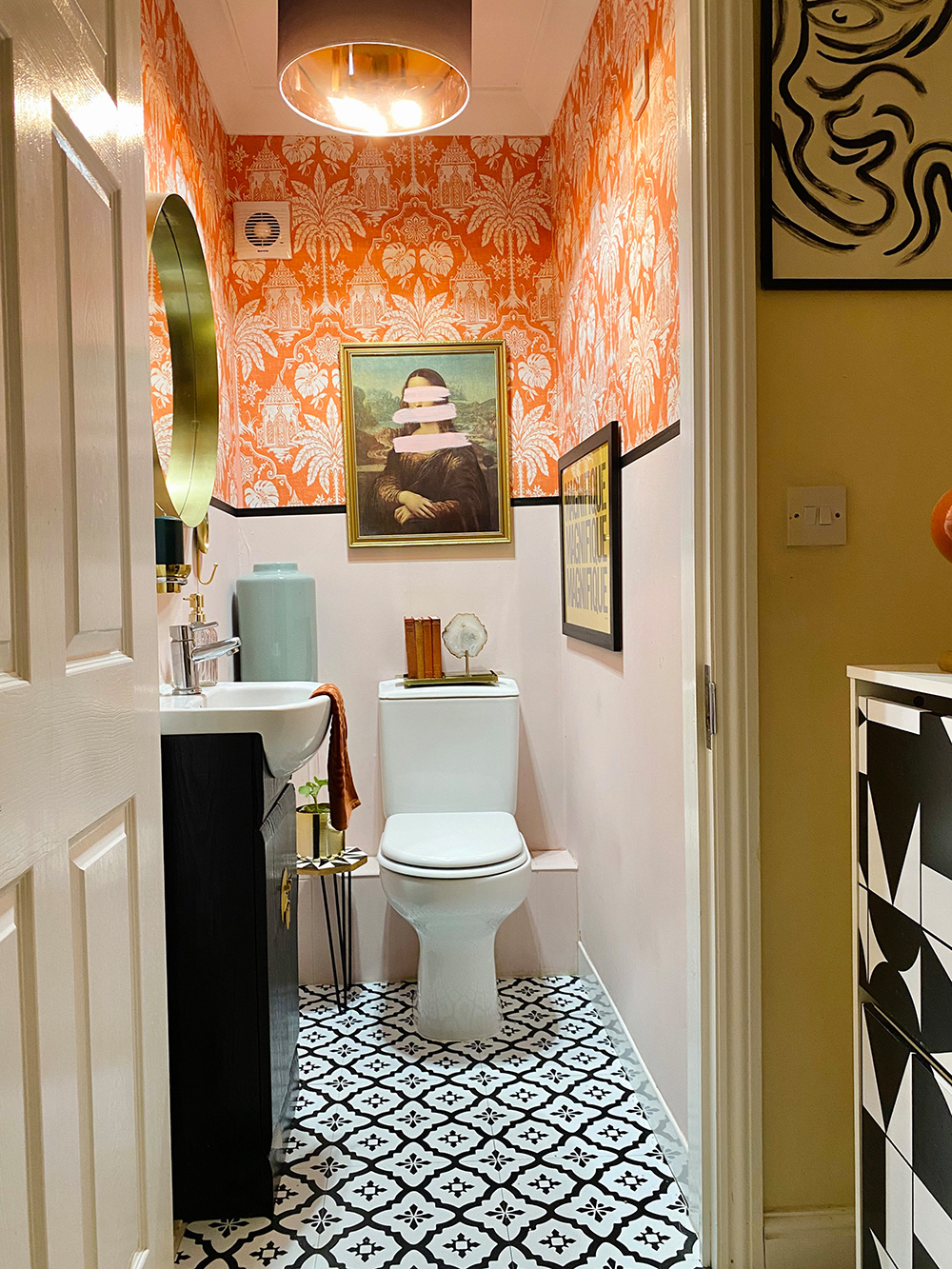 How would you sum up your style?
A colour enthusiast on the edge of maximalism with an eclectic appetite. I love a happy balance of cohesion and complication in my style.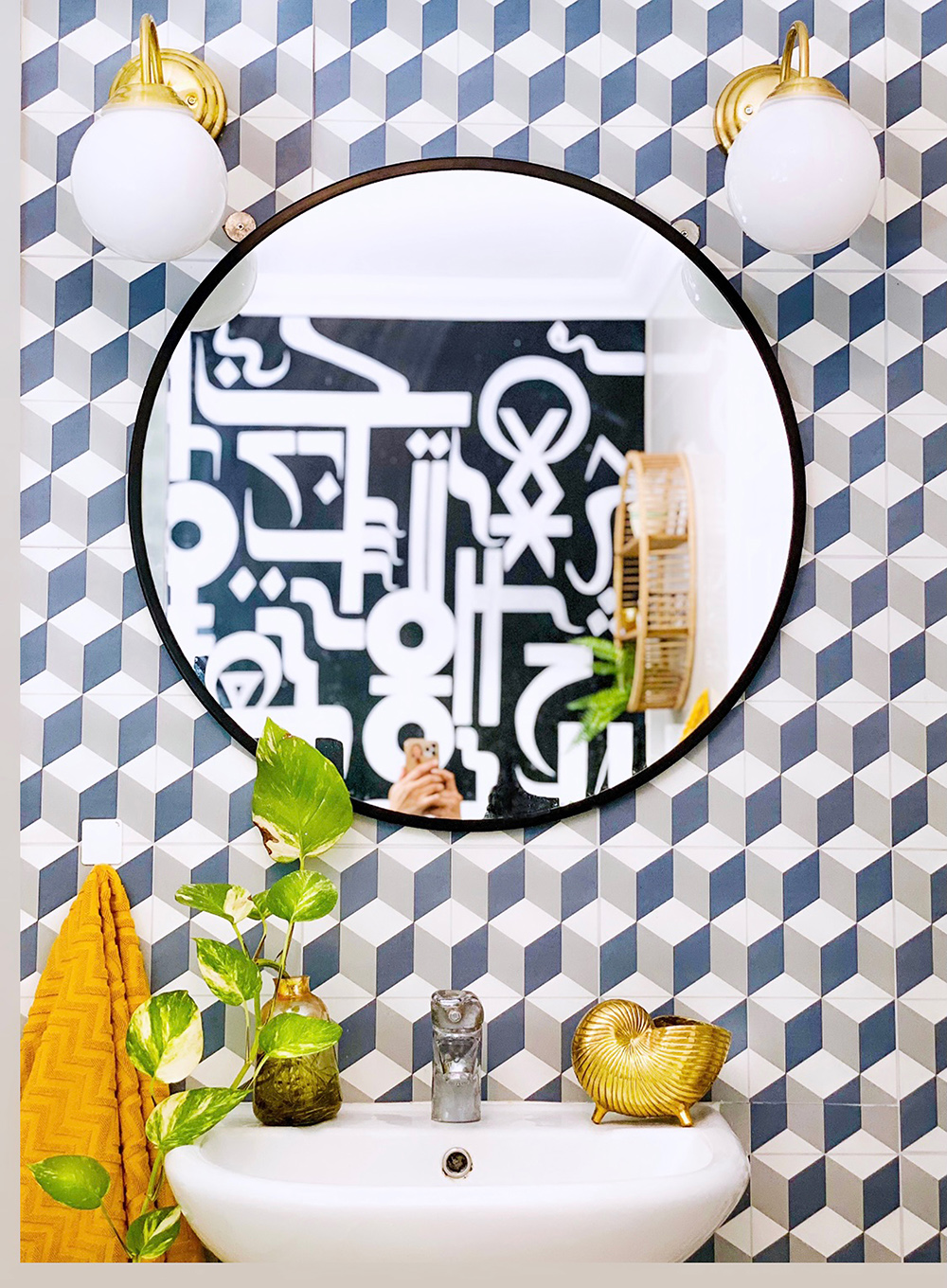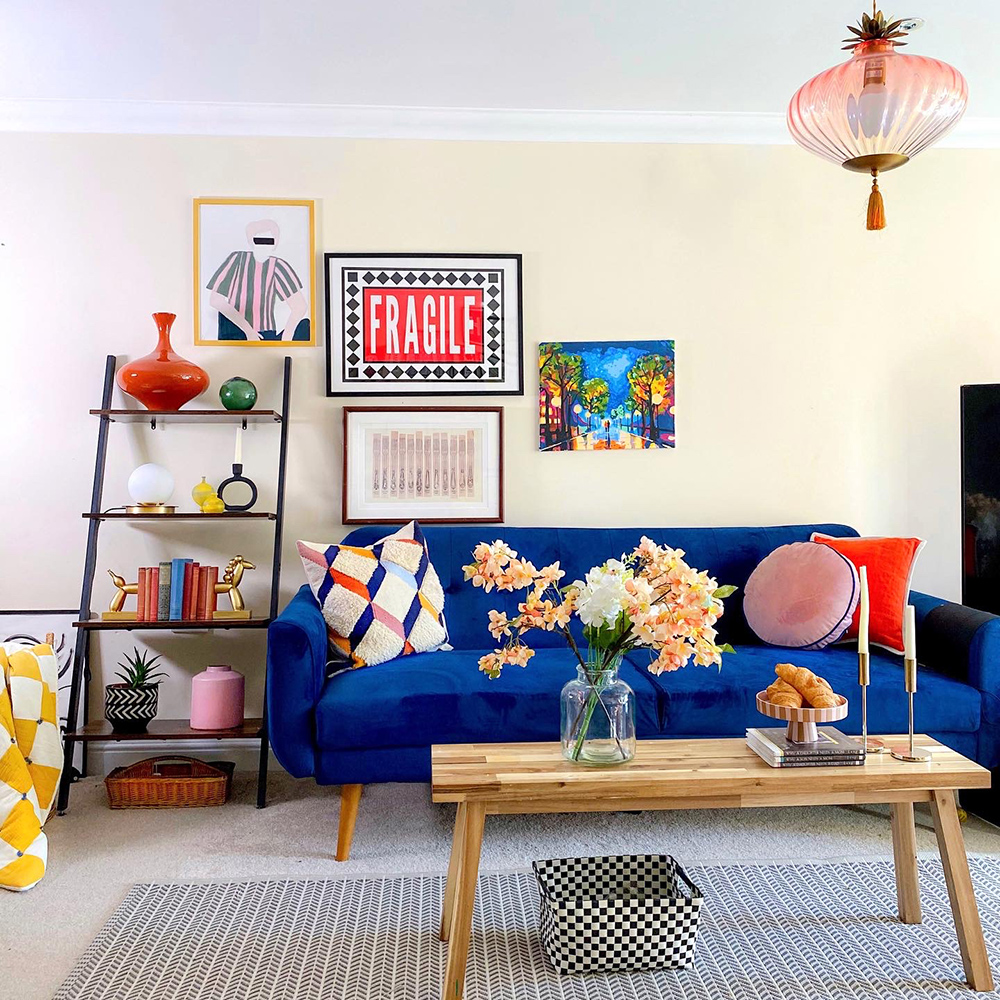 What sort of condition did you rent the house in?
The house was in fairly decent condition apart from heavily used carpet and bulky black pleather furniture. Although the sofas were not our style, but we still ended up living with them for a number of years. We're very lucky to have a healthy relationship with our landlord. We have been living in this property for almost 8 years now so you can imagine it is a long time indeed. However, I cannot paint the walls so, I am forever cooking up ideas to put my own stamp on this house making sure that every hack is damage free.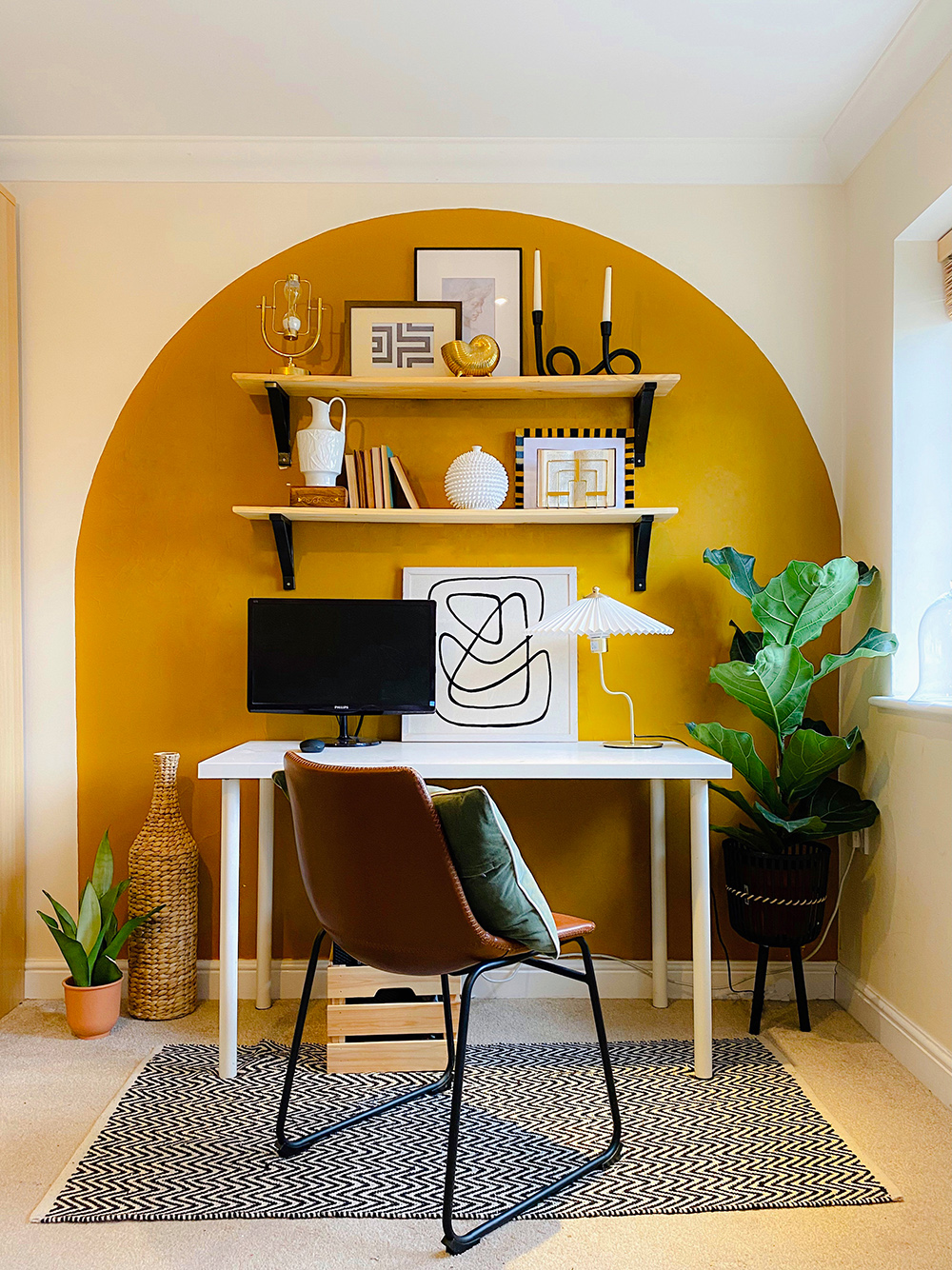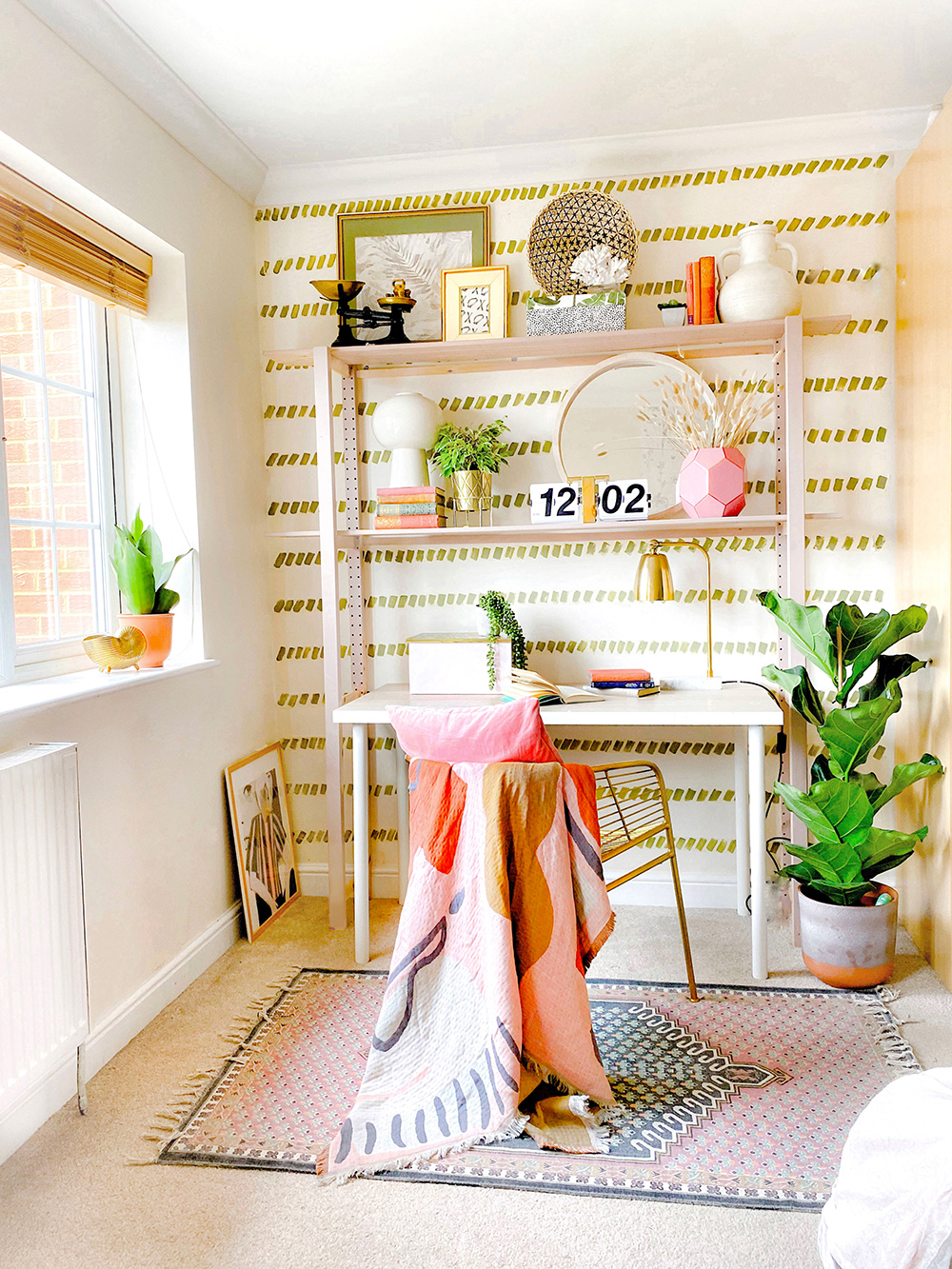 What are your top tips for making a rental property your own?
– Don't underestimate the power of a bold gallery wall.
– You can invest in self-adhesive removable vinyl wallpaper & decals to create a feature wall.
– Washi tape rolls can be used as quick budget friendly transformations.
– Faux floor stick-on tiles can help update a boring floor without costing a fortune. I've also used them in my home to create a splashback on pre-existing bathroom tiles.
– I've also painted over self-adhesive clear vinyl as well as used it as a protective base to put wallpaper in my rental. All saved in my highlights on Instagram.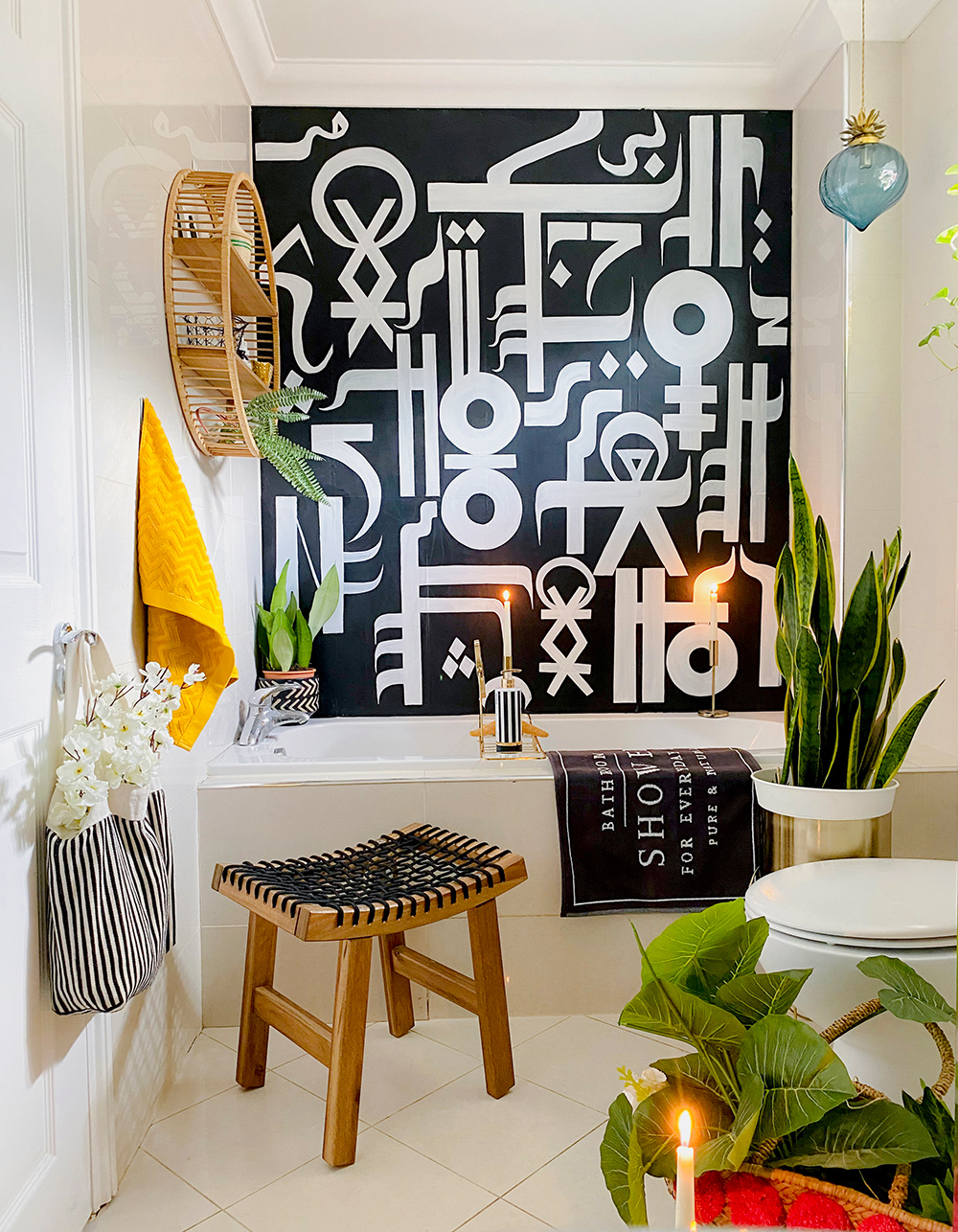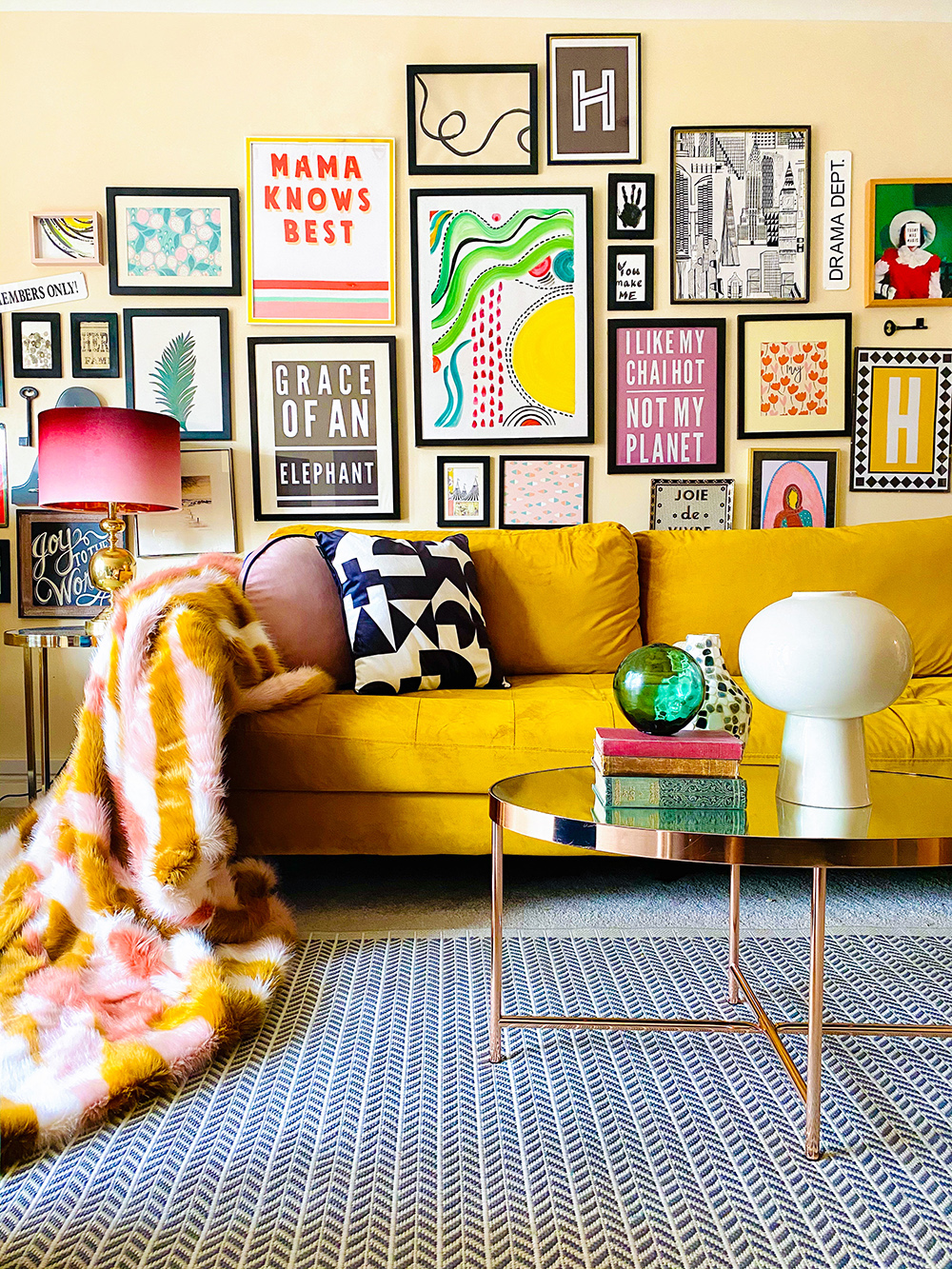 You totally nail gallery walls – what are your top tips for creating these?
That is so kind of you! I love a gallery wall specially in the room where you entertain guests because they can often become a talking point. A great gallery wall, in my eyes, always needs a whimsical element! Choose prints and artwork which invite the eye to explore the details. It is meant to make a statement, so don't hesitate to make it loud. A little renters tip, if you aren't allowed to drill nails in the walls, choose lightweight frames with plastic front instead of glass so you can hang them easily with adhesive hooks.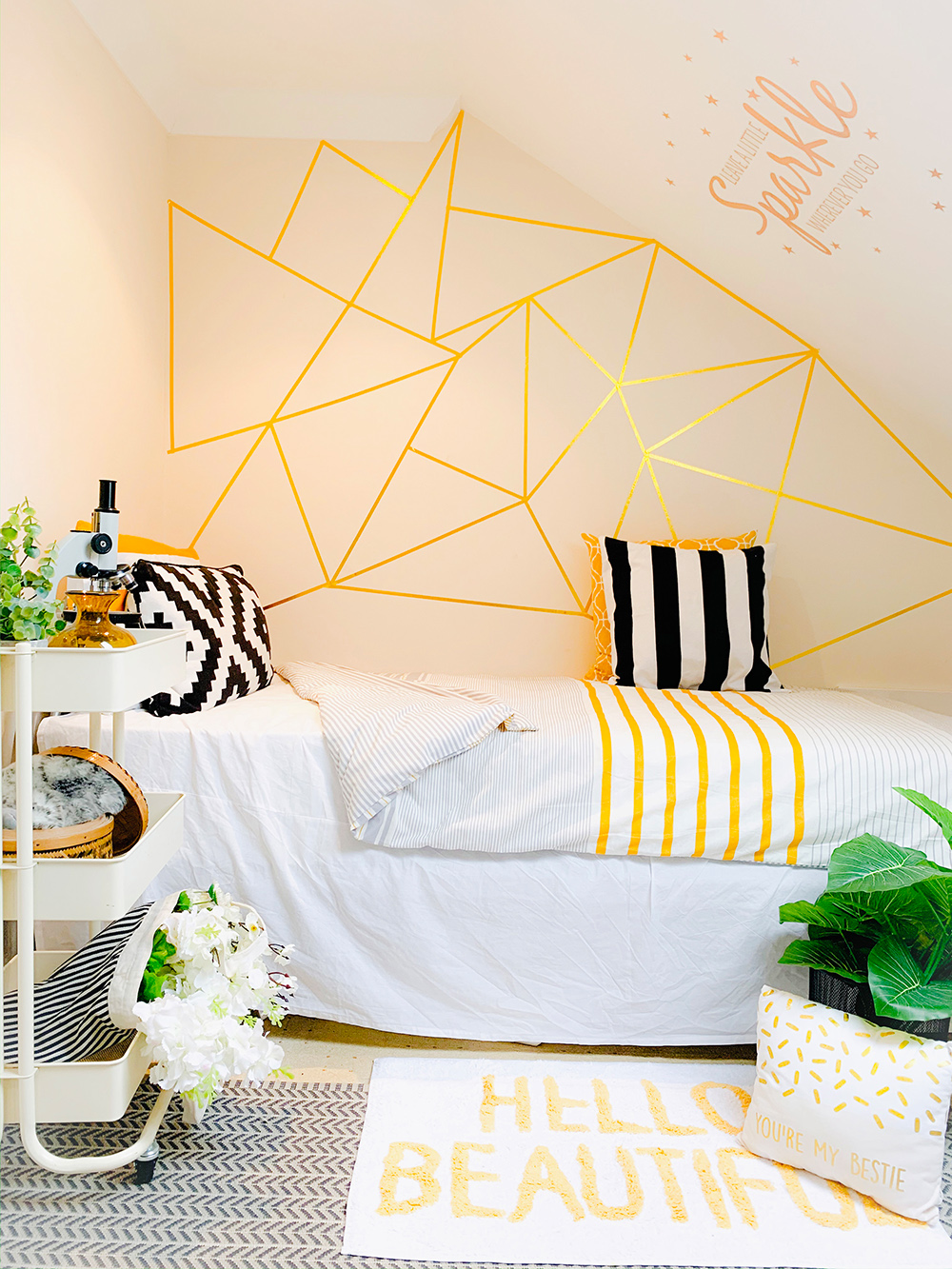 Decorating is very much a learning curve – can you tell us about a decorating mistake that you've made over the years which others could learn from?
Take time to explore your core style before committing to decorate a space. I often felt drawn to the industrial style and mistook it to be 'so me'. After a few impulse buys and expensive mistakes, I realised where I had gone wrong.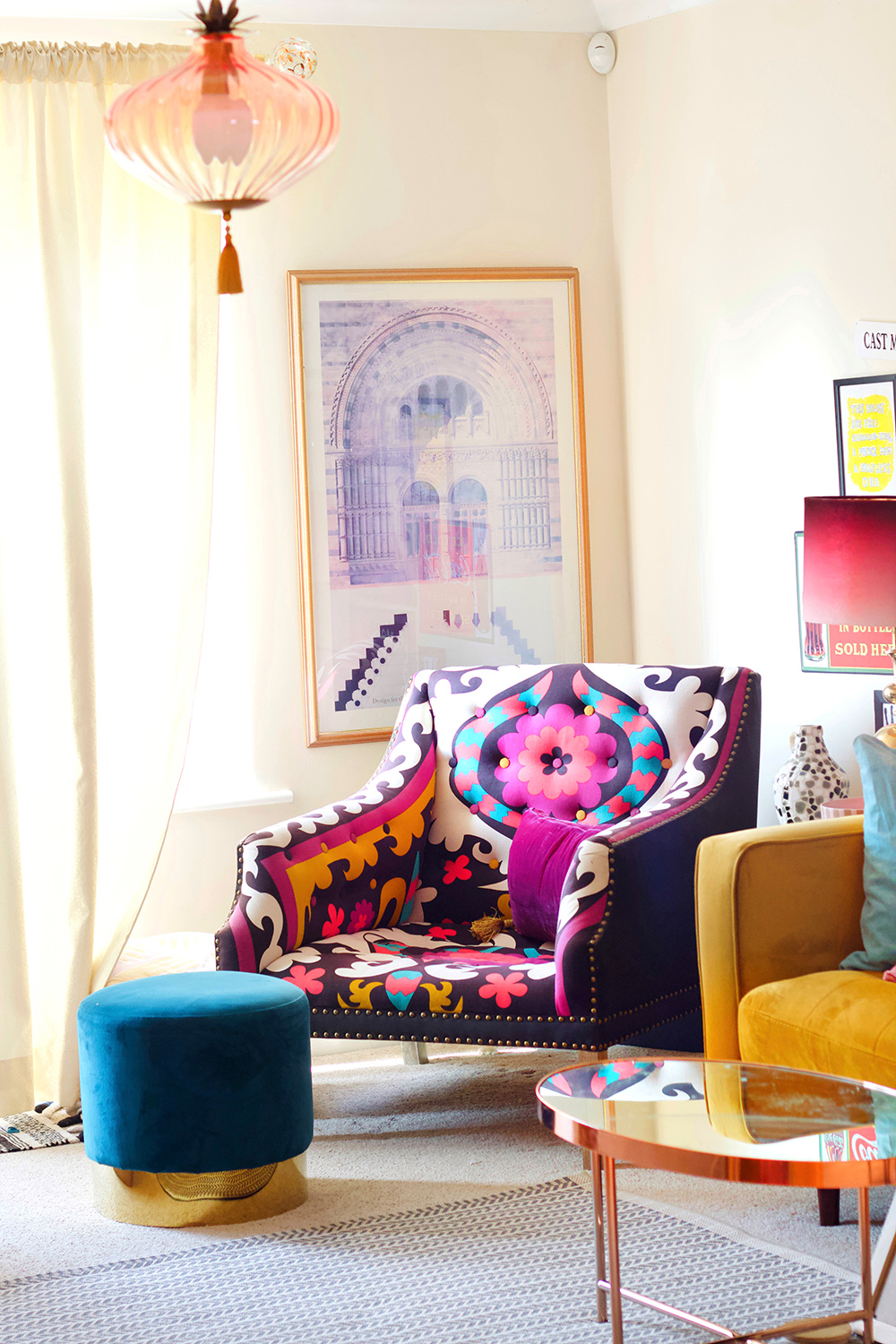 What's your top styling tip?
Introduce eye-catching light fixtures to add some serious charm and personality in a room. They help set the mood and carry the cohesive look all around the space. You can also use them to add contrast in your decor without thinking too much. I really live by this tip.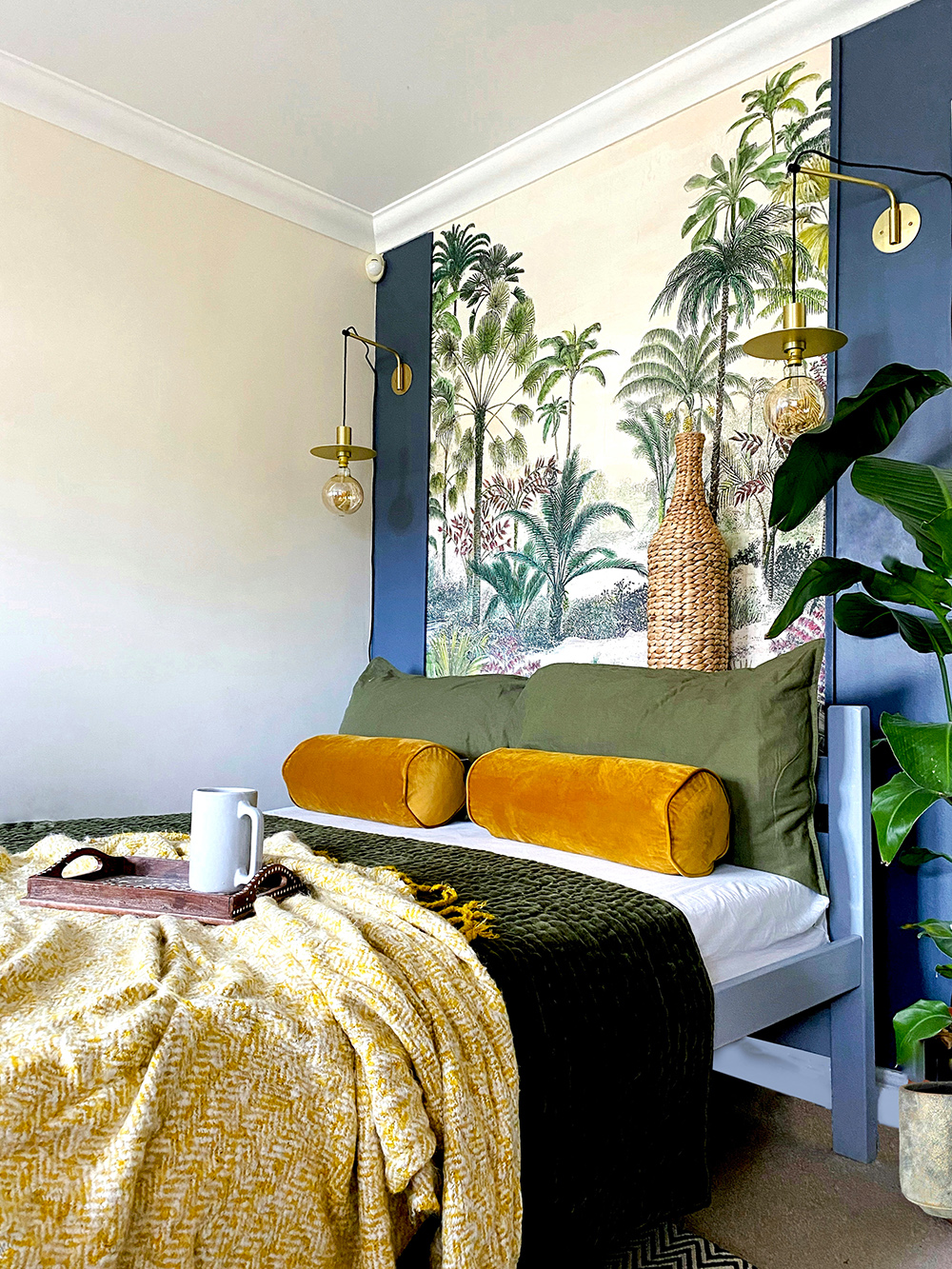 It has been an absolute delight to speak with Amara and we really appreciate her sharing her knowledge with us. From perfecting a statement gallery wall, overcoming the obstacles of living in a rental home and innovative DIY tips – we have been left feeling positively inspired! If you want to see more of her technicolour home or creative ideas, take a look at her Instagram @thepajaamahub or website, The Pajama Hub.
Never miss a post: follow us on Bloglovin'!
Image credits: The Pajama Hub
Leave a comment
Your comments make us happy!
Blog Etiquette
Please note that all content, including text and images are copyright of Audenza, unless otherwise stated.

If you would like to use content from our site, then we're very flattered to hear that, but please note its origins on your site or blog, provide a link back to us and kindly let us know where you have used our content.

Thanks!