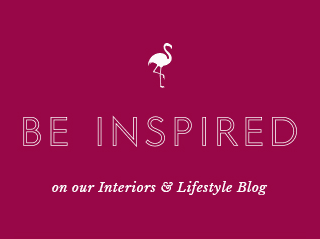 How to Style House Plants and Animal Interiors
8 May 2015
Wow, what a few weeks it's been!  We've had a great few months at Audenza and business is getting busier and busier which is fab, the only downside however is that the blog has taken a little bit of backseat unfortunately.  We are doing little else at the moment other than dealing with stock, customers, deliveries and orders which leaves very little time for more creative pursuits.  However, the busier we get the closer we get to taking on extra help for all of those jobs, leaving us to get back to the more creative side of things.  Which means more styling, photographing and blogging- hurrah!
Jacqui has contributed to the Period Living Magazine blog again and this month is the final instalment in the 3 part series on styling current interiors trends using vintage pieces.  This one is my favourite so far- I love the images and both trends are very big at the moment- Jacqui looks at how to style animal inspired pieces and arguably THE biggest trend of the season- house plants.
First up- Animal Inspired Interiors:
Animals and birds are everywhere – from vases to lamps to statues to bookends, and they are such fun and bring a touch of whimsy to your home. This collection is a mixture of vintage and new, mainly birds, but Fred the dog gets a look in as he is hard to resist, and is always popping up in my vignettes.
Tips for styling animal inspired pieces:
Pick a colour theme to help unify the display.   Warm greens and yellows are given just a dash of spice with a hit of red in the lampshade and tapestry picture.
One of the golden rules is to vary the heights of your objects so the eye moves about to explore. Vintage books with their subdued colours are perfect props for adding height, and easily obtainable from charity shops.
Handmade items add a quirky and individual touch such as this bird lamp by ceramicist Ami Derbyshire inspired by vintage china but given a modern twist.   The little yellow bird is hand made by textile artist Abigail Brown, often using vintage fabrics. She does a magnificent pink flamingo which is top of my wish list of covetable items – a real conversation piece!
If you didn't see the previous two posts, you can read them here: Styling Dark Walls and Sunburst Pieces and Styling Copper and Indigo.  I'd love to know what you think- have you found the series helpful?  Is there anything you'd like us to cover in a future series?
Have a lovely weekend all.  I hope the weather is better with you than it is with us at the moment!
Hollie x
How to Style House Plants and Animal Inspired Interiors by Jacqui Brooks
Photography: Amelia Brooks/ Styling: Jacqui and Amelia Brooks
Leave a comment
Your comments make us happy!
Blog Etiquette
Please note that all content, including text and images are copyright of Audenza, unless otherwise stated.

If you would like to use content from our site, then we're very flattered to hear that, but please note its origins on your site or blog, provide a link back to us and kindly let us know where you have used our content.

Thanks!