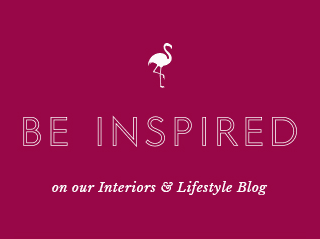 Inspiring Interior Colour Palette Combinations
5 May 2022
Oh so many beautiful colours to choose from, so many exciting colour combinations.  Which to choose, which combination do we desire?  Amelia moved house last year and this is her favourite activity –  drooling over interior colour palette combinations, so we thought we would bring you a selection of her favourite combo's just to whet your appetite.
Yellow & Black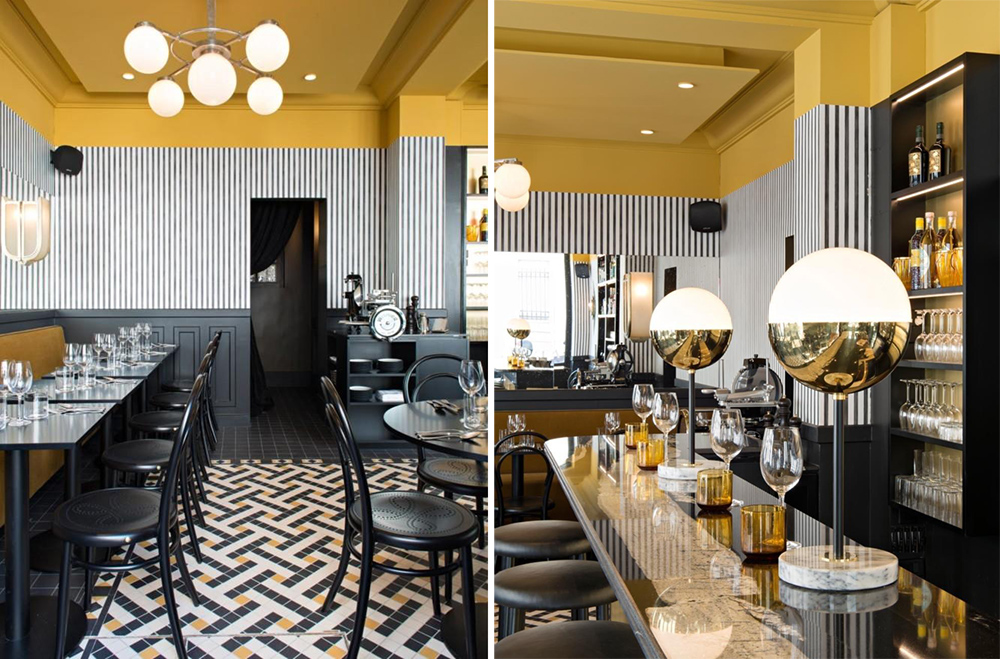 Epoca Restaurant. Image credit: Vogue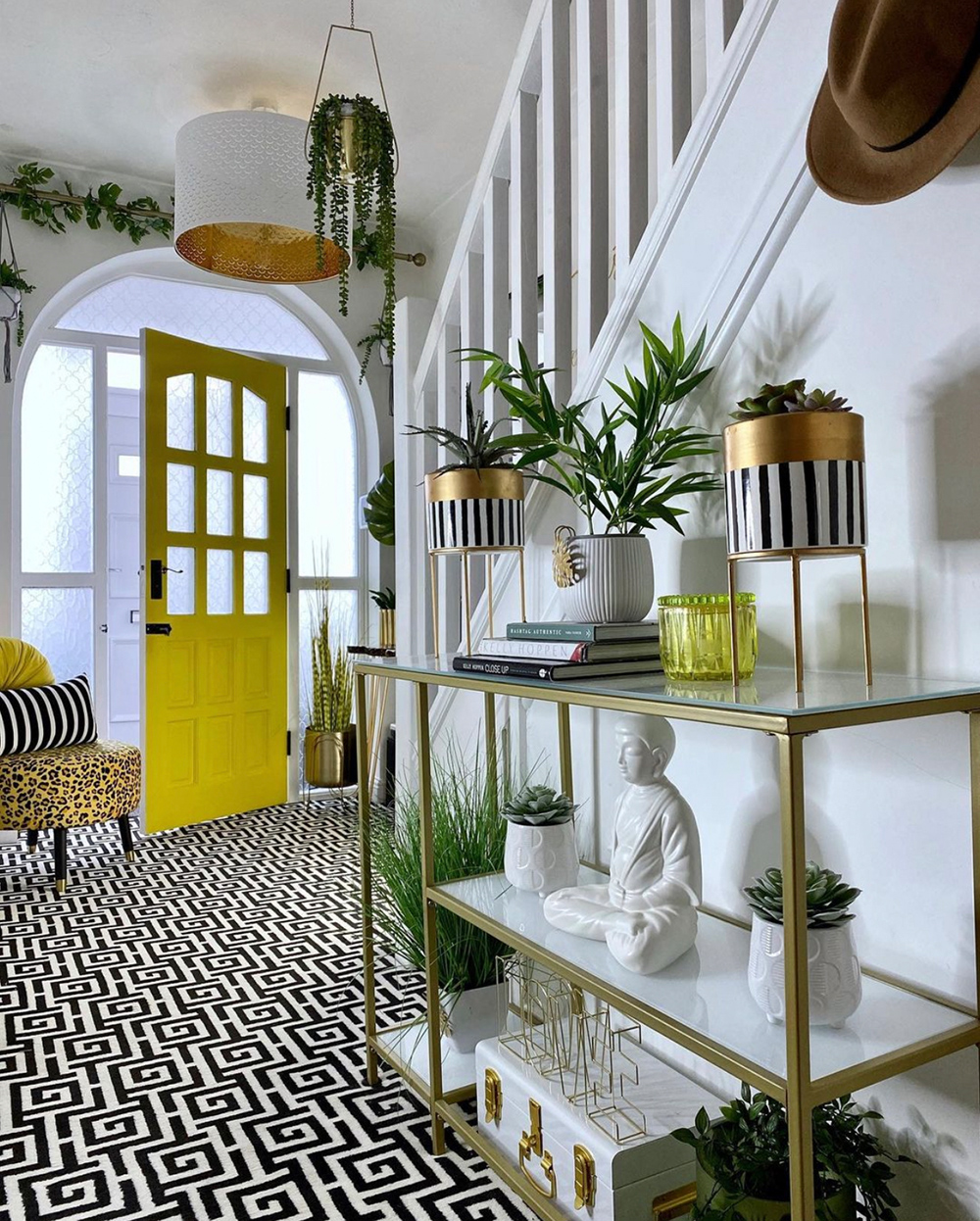 Image credit: @cloud_nine_interiors
First up is yellow and black.  A daring duo but if done well it's a clean, refreshing mix that's sophisticated and elegant.  Mainly black and white with splashes of yellow for zing, and gold accessories to contrast the black and add sparkle.
Pink and Green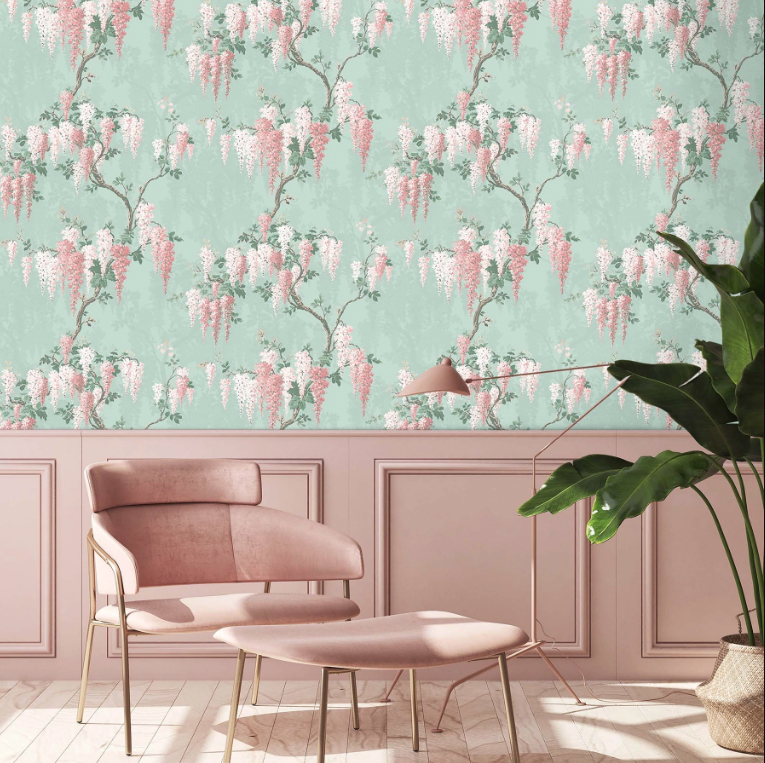 Image credit and wallpaper: Woodchip & Magnolia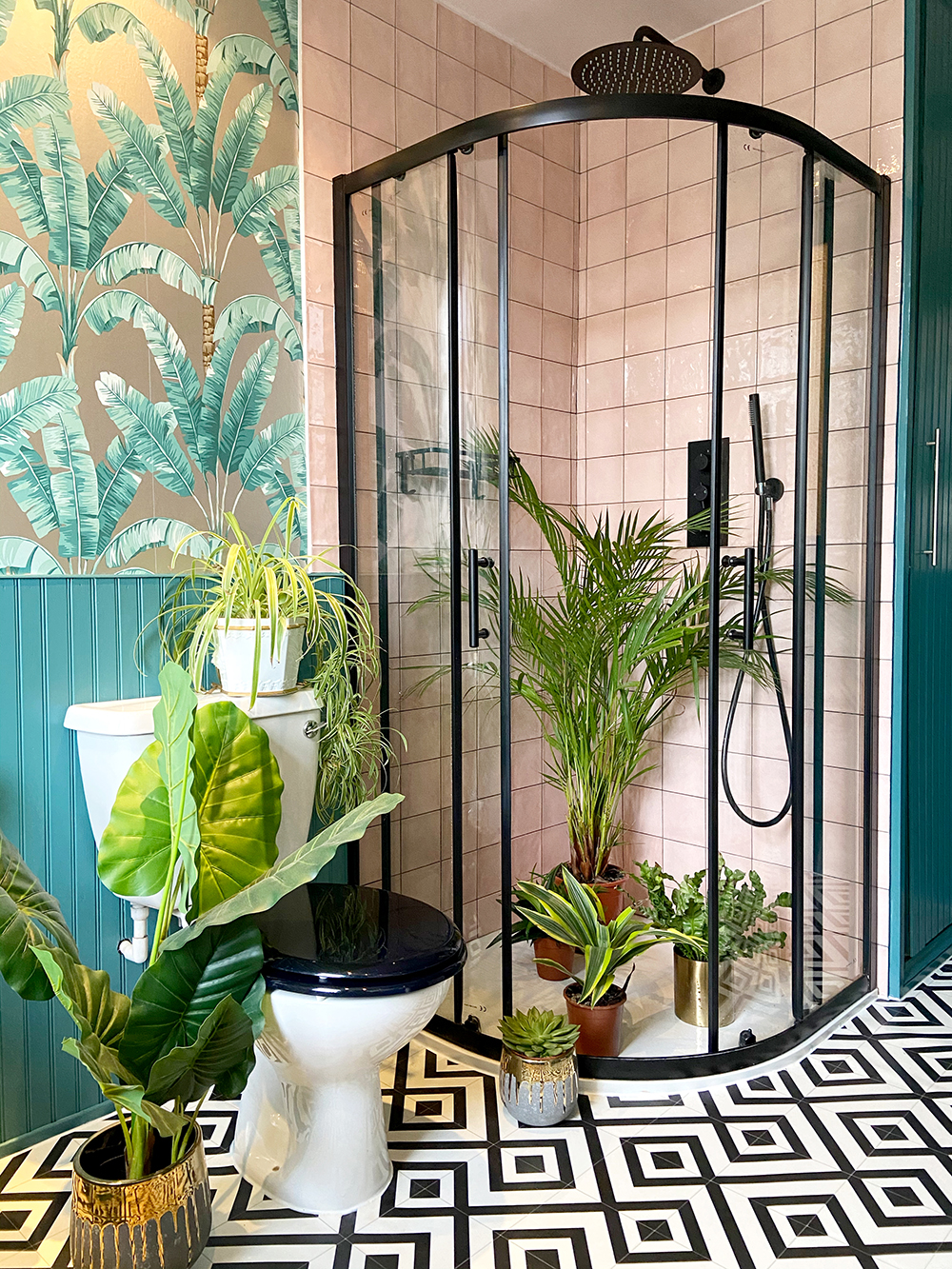 Amelia's Bathroom Renovation (Audenza co-founder)
You can't possibly go wrong with pink and green.  It's a timeless colour combo that is restful and harmonious, and always feels like you are bringing the outside in.  One of my favourites for that very reason.  Soft and subtle, or full on colour saturation, it's always going to work.
Red, Black & Green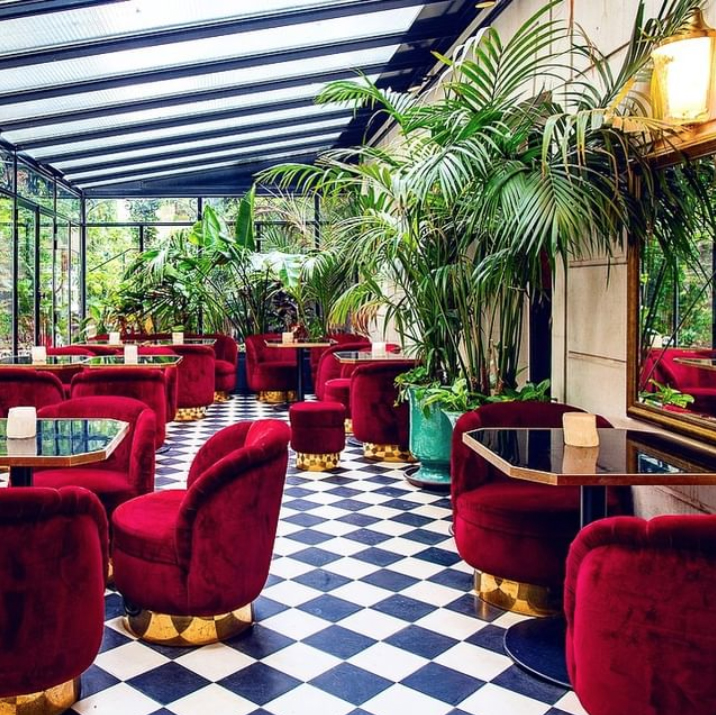 Image credit: Hotel Particulier Montmartre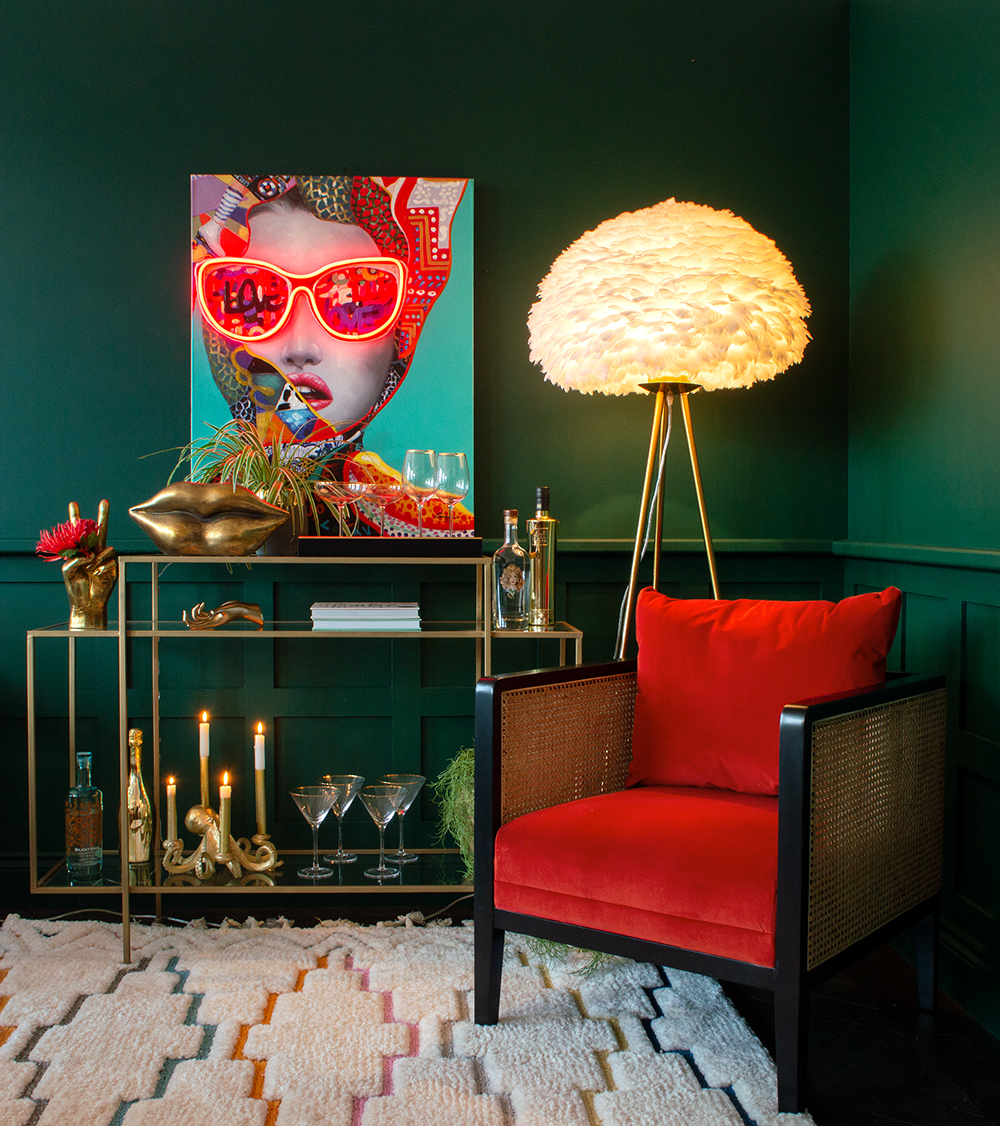 Gianna Neon Art | Tiered Console Table | Red Velvet Armchair | All home accessories available from Audenza
 I always think of a red, black and green colour combination as being grown up, and it reminds me of studies or snugs.  Warm, cosy end enveloping, but also dignified and distinguished.
Pink, Yellow & Grey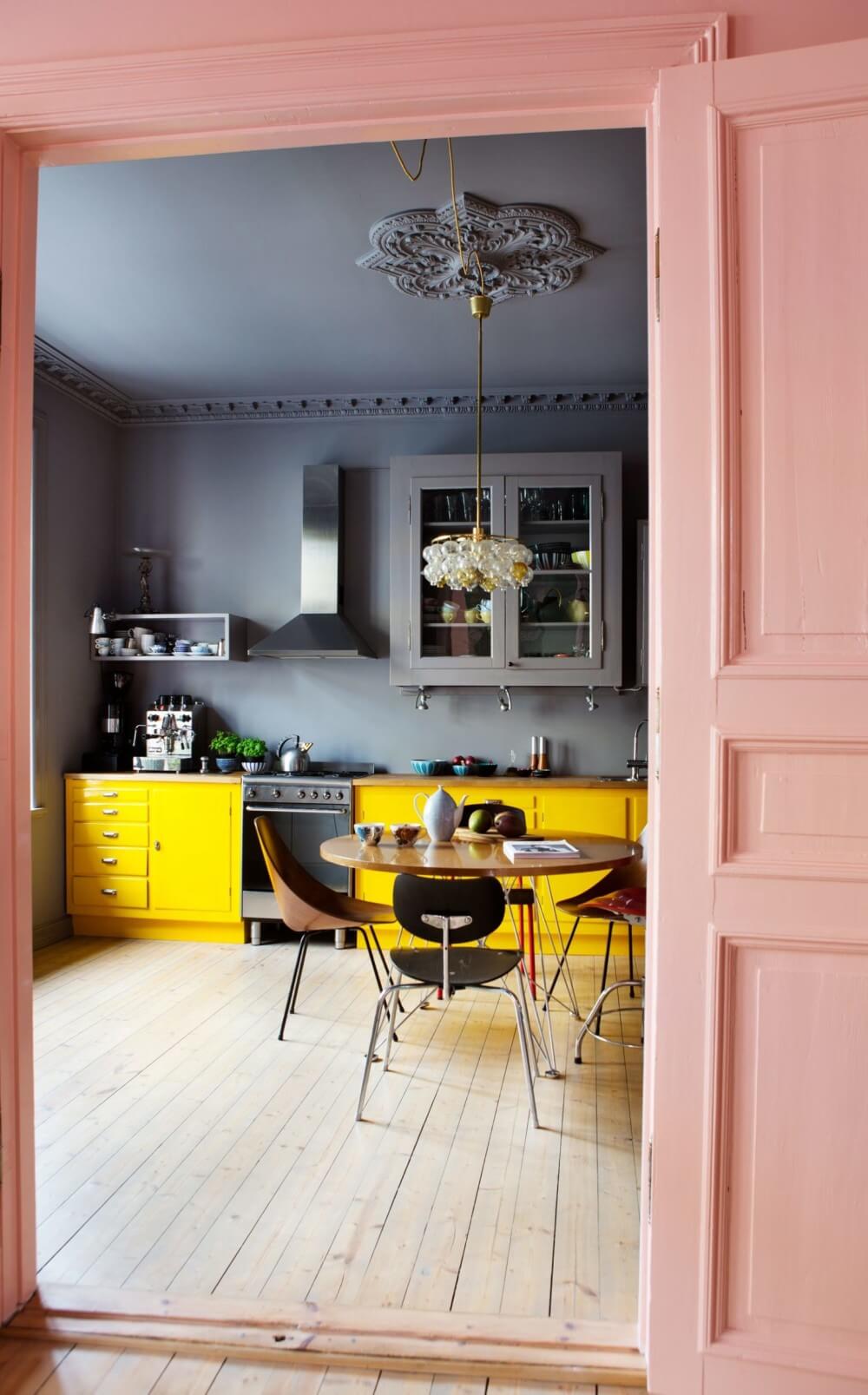 Image credit: Yvonne Wilhelmsen
Pink and grey together can be quite sombre and with a vintage vibe, but with a touch of the romantic.  But add that dazzle of yellow and you have a striking and modern colour combo that can't be ignored.
Teal, Mustard Yellow & Fuschia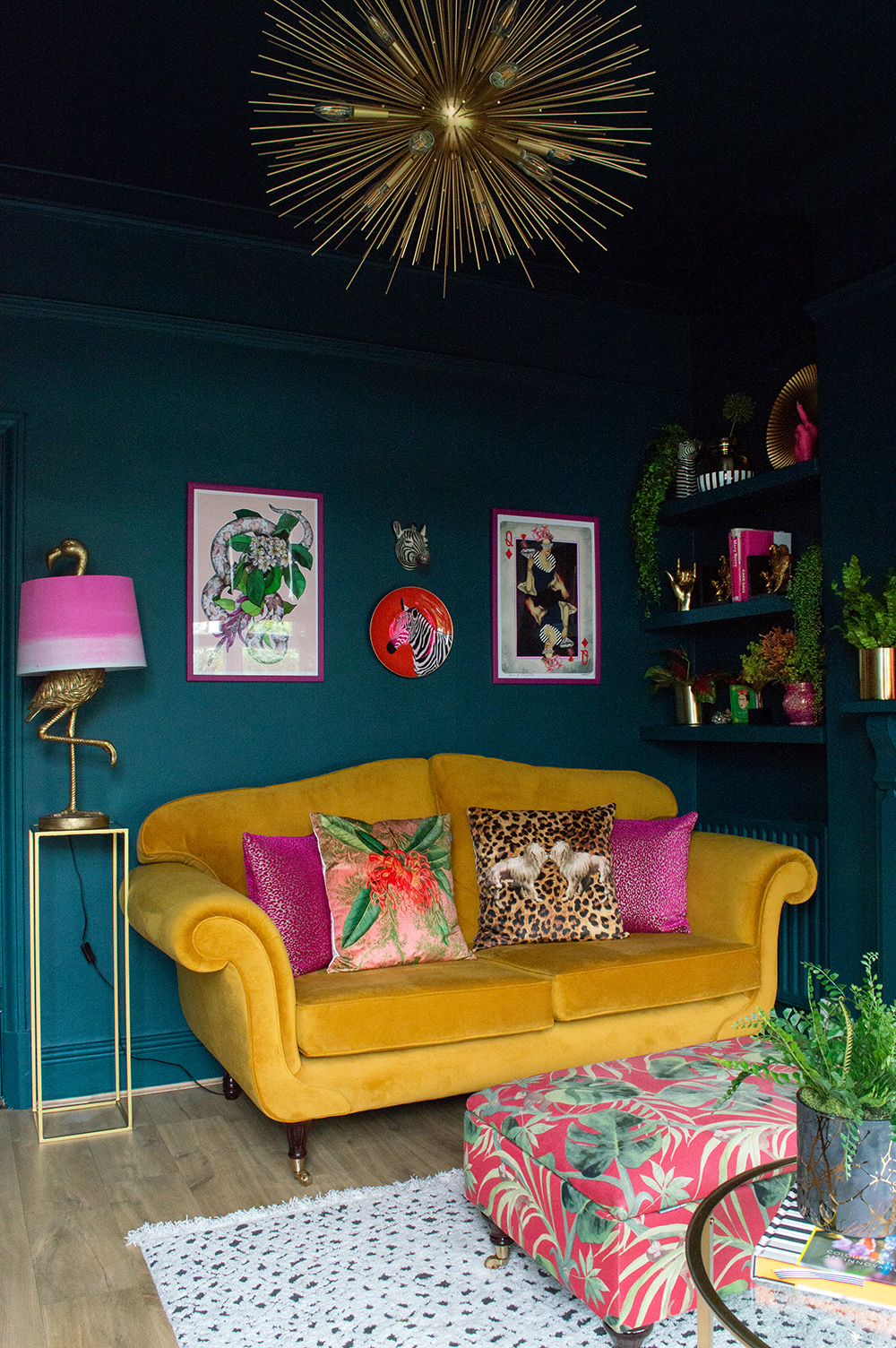 Gold Sunburst Pendant Light | Flamingo Table Lamp |  Orange Zebra Plate | Queen of Diamonds Print
A striking 'look at me' colour combo that can't be ignored.  This is Amelia's sitting room in her previous house and still a favourite.  It's essential pink and green with a dash of mustard yellow.  Can't go wrong!
Black, Pink & White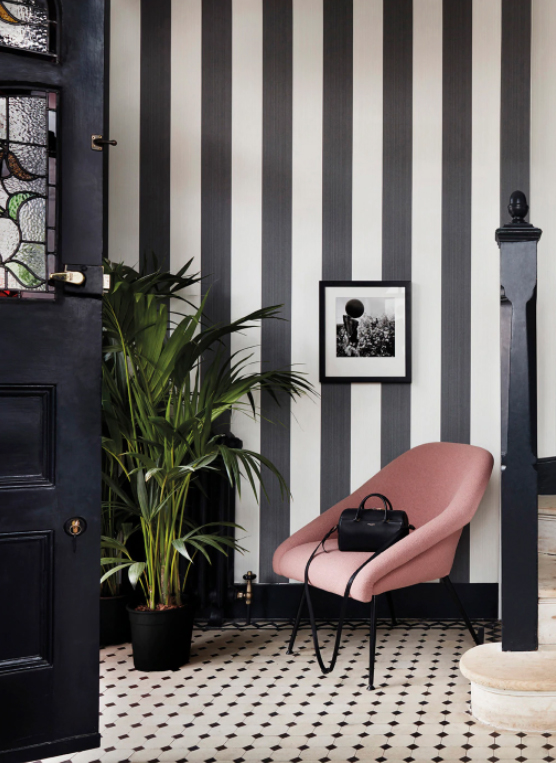 Image credit and wallpaper: Cole & Son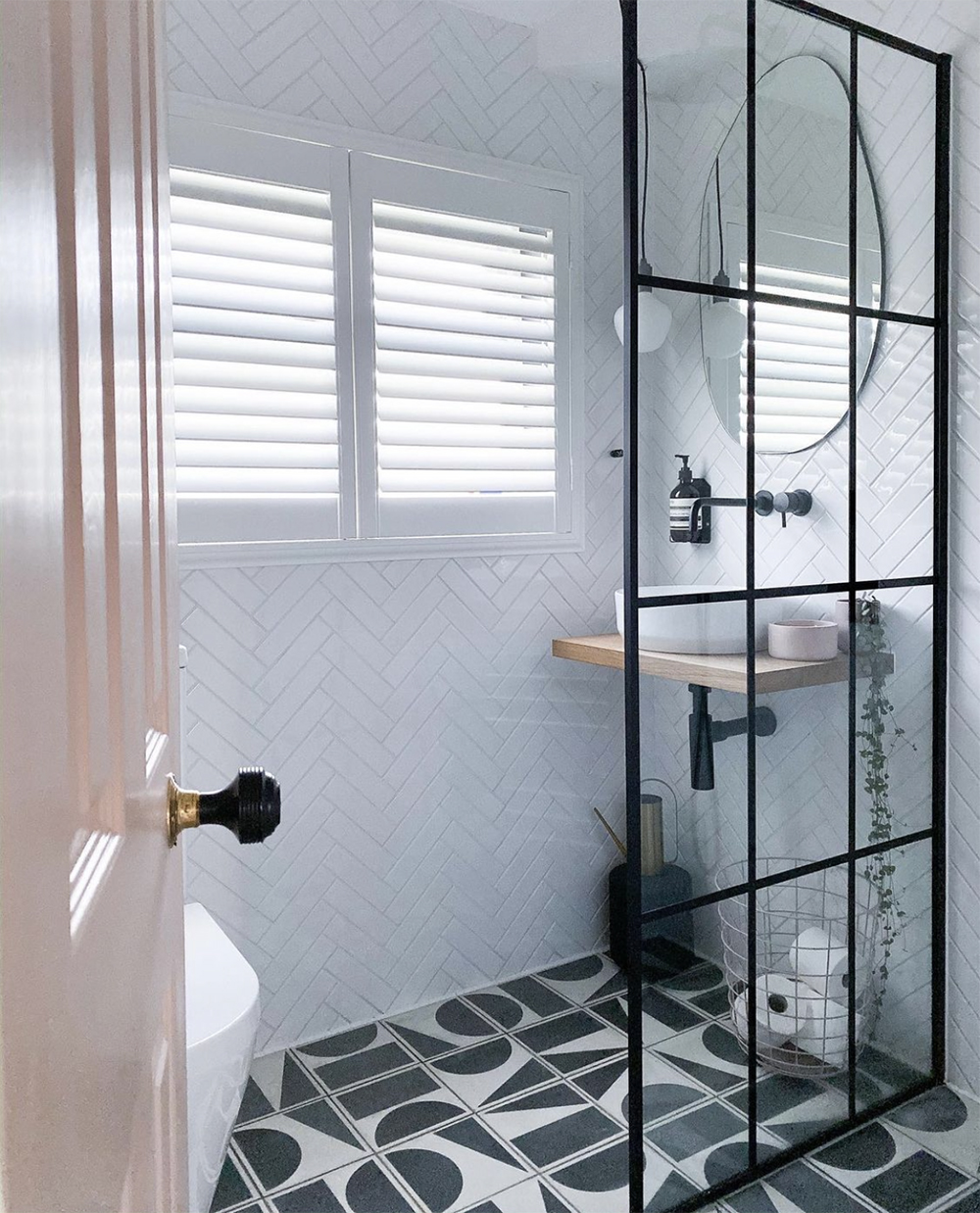 Image credit: @lustliving
Black and white, with the addition of pink is a restful harmonious scheme that never fails.  If pink is your favourite colour but you don't want it to look too feminine, then the black and white sharpens it up for a more considered design.
Green & Mustard Yellow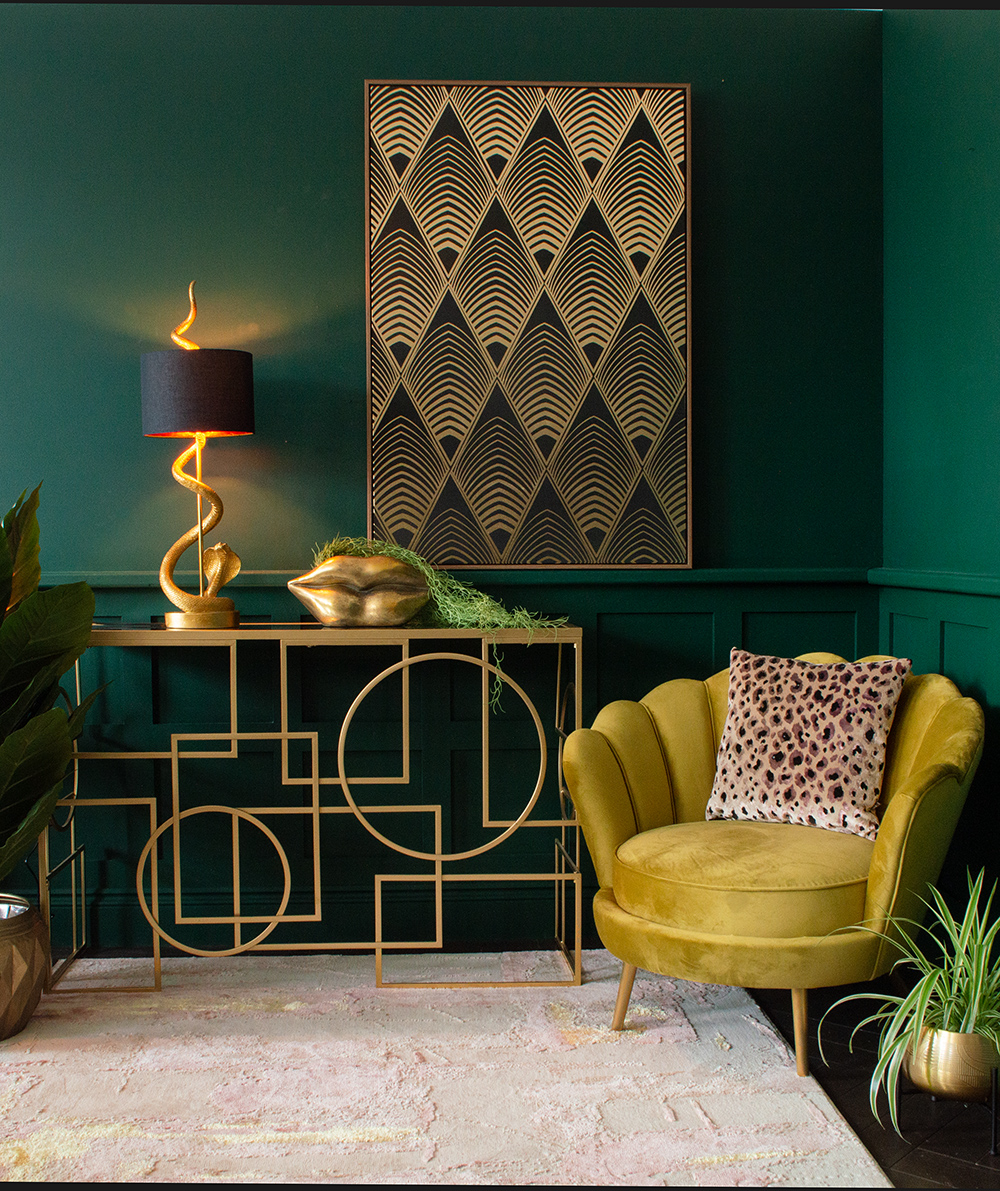 Links Console Table | Gatsby Velvet Armchair | Deco Style Canvas Art | All home accessories available from Audenza
Green and mustard yellow has the same inside outside feel as pink and green, but a sharper less feminine combination.  Always harmonious whether you go light or dark.
Pink & Teal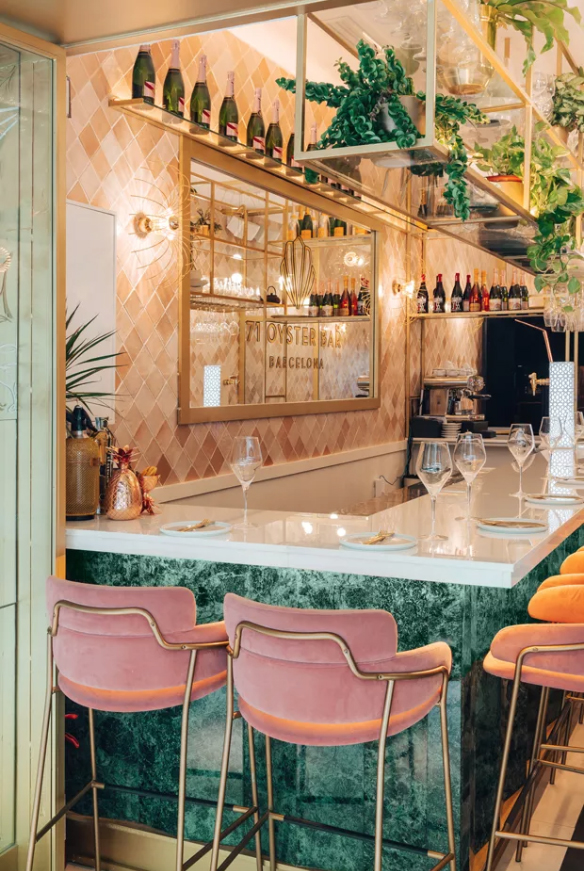 71 Oyster Bar.  Image credit: Reuben Ortiz
Pink and teal is essentially a swankier version of pink and green – more chic shall we say.  Less soft and more snappy.  Perfect for this swish bar.
Pink, green and yellow has always been one of my favourite interior colour palette combinations.  I've tried to deviate over the years and broaden my horizons but in my latest home revamp I've reverted to type and feel so much more in tune with my home.  Do you have a favourite interior colour combination you find you are drawn to time and again, despite all the choices out there? Plenty to choose from there – what do you think?
Leave a comment
Your comments make us happy!
Blog Etiquette
Please note that all content, including text and images are copyright of Audenza, unless otherwise stated.

If you would like to use content from our site, then we're very flattered to hear that, but please note its origins on your site or blog, provide a link back to us and kindly let us know where you have used our content.

Thanks!