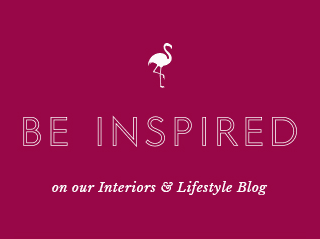 They say writing is good for the soul- who 'They' are, and what, 'good for the soul' actually means, I have no idea.  What I do know, however is that we are Audenza, a brand new, eclectic interiors website, who cannot wait to write about all of the wonderful things that we will soon be bringing to your lives.
We are a mother and two daughter team, who will be selling a selection of our own products, made and designed by us, as well as a selection from other designers whose work we adore.  I say 'made and designed by us', what I really mean to say is 'made and designed by Jacqui, my mum and Amelia, my sister.'  I am the other sister, Hollie and I'm very excited to finally be able to show off their designs to the world, which I have been admiring for years.
We are very excited about our venture and hope to be able to bring something different to the table. You will struggle to find a mix of products like this anywhere else on the market and I think it is safe to say- you could never accuse us of being boring!
We originally entitled our blog 'Audenza: All Things Lovely', but as I started to write, I realised that actually, the quest to find lovely things is not without its troubles.  In trying to write about lovely things, I ended up wanting to tell the stories of how we had ended up not getting something lovely, not least because it makes for a more amusing read, but because the grumpy woman inside me overtakes and I can't help but tell the tales of our anguish!  We will still be writing about wonderful places that we have been to, things that we have seen and done and all manner of other lovely things (like our beautiful cushions opposite!), but we would also like to keep an element of realism in there- after all, when is everything just 'lovely' and you have the blissful, perfect day that you embarked upon?  If only eh!
So here we are, 'The Rocky Road to All Things Lovely'… we hereby promise to bring you lots of wonderful things, but to solemnly swear, to tell it like it is.
Our website is beginning construction in June and we hope to be live by the beginning of October.  We have created 'Audenza: The Rocky Road to All Things Lovely' to sit alongside our e-commerce shop.  Whilst our site is under construction, our blog will serve as your progress report on Audenza, as well as giving sneak peeks of what products we will have on offer for you.  So, please do sign up to our blog and newsletter,  so that you can be kept updated with our site- we will also be sending out offers for you to use when we go live, so don't miss out on these!
Audenza x
By Hollie Brooks
Leave a comment
Your comments make us happy!
Blog Etiquette
Please note that all content, including text and images are copyright of Audenza, unless otherwise stated.

If you would like to use content from our site, then we're very flattered to hear that, but please note its origins on your site or blog, provide a link back to us and kindly let us know where you have used our content.

Thanks!