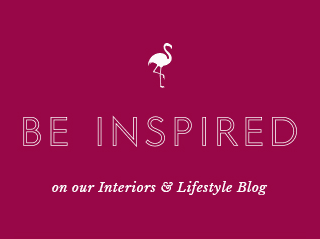 Website Heaven or Hell?
23 May 2012
We thought we'd give you something to get your teeth into for the first few blogs, so here goes with the second one of the day!
With the rise of Internet shopping and the decline of consumers venturing out to the high street, I'd be very interested to know who out there actually prefers the act of Internet shopping over going physically shopping?  What I'm getting at here, is, I don't think I actually enjoy shopping on the Internet!  I love the convenience of it, but ultimately seem to end up frustrated by fiddly and hard to navigate websites.
For that reason, and without a physical shop, our site is our message to the world about who we are and what we are and it was really important to us to make sure we got the right balance of design and functionality, not only does it need to look good, but most importantly, it needs to be quick and easy to use!
All three of us are impatient beings when it comes to websites, clicking back off again at the mere hint of something that might take more than a few seconds.  A lengthy, fancy intro, taking too long to load, a tweeting bird in the background that will only be silenced by muting your computer or even those product menus that require you to have to hold the mouse in just the right place and hover for a few seconds so that you can then scroll down and select what you want- but then heaven forbid you've got an over zealous mouse that slips to the side slightly, otherwise you'll have to do it all over again!
These, amongst a whole host of other things, are all issues that have made us give up on a website in the past.  I realise we must sound like grumpy old women here and it's probably due to a lack of patience, in fact, yes I'd definitely put it down to that!  But I'm quite sure we are not alone in our impatient web browsing.  Or are we? Have we just shown our true grumpy, impatient colours to the world?!
So, on that note, (and hopefully without judgement from our previous admission, because there's guaranteed to be more where that came from) what we hope to bring to you (and this is a brave statement seeing as though we have not yet got a functional website) is a beautiful, intricately designed site, that makes your browsing and shopping experience effortless and dare I say it, painless.
We would urge any of you who have pet hates about websites to speak up now and get your request… or should that be detest… in before we begin our build!   We would also welcome comments once we are up and running, if there is anything at all that you find hard to use about our site, please do let us know so that we can look into changing this.  Remember, effortless and painless is the aim here!
To get to the point that we are at now, we have grilled an awful lot of web developers (and when I say grilled, I mean two A4 pages of questions ready to fire at them).  However, we finally managed to make our decision and we are really pleased with who we have chosen- hopefully you will agree when the site is live!
With a lengthy site build ahead of us, we may not be live until around the beginning of October.  But fear not, with all that extra time on our hands, we are able to source even more wonderful products to bring to you!
In the months to come, please keep coming back to us here at 'Audenza: The Rocky Road to All Things Lovely', where we will be discussing… well… just that really!
Audenza x
By Hollie Brooks
7 replies to "Website Heaven or Hell?"
Leave a comment
Your comments make us happy!
Blog Etiquette
Please note that all content, including text and images are copyright of Audenza, unless otherwise stated.

If you would like to use content from our site, then we're very flattered to hear that, but please note its origins on your site or blog, provide a link back to us and kindly let us know where you have used our content.

Thanks!