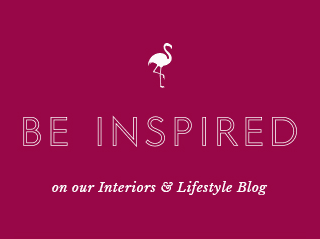 Is Social Media Addling Your Brain? (Update)
13 Jul 2014
Happy weekend all!
So, I thought I'd just do a quick post to update you on my social media/ technology curfew!  Read about it here, if you haven't already.
Basically, it seems I'm not very good at keeping my word!  The lure of my phone is just too great.  I have however, made a concerted effort to stay off Twitter at night, so that's one improvement, but I just can't seem to keep myself off my emails in the evening.
That said, I do believe that checking ones phone is actually more habit than anything and of course habits are just broken overnight, so I will keep at it!
It's Amelia's birthday on Monday, so we are having a day off, (hopefully in the sun!) to celebrate.  We have actually pencilled in a sunbathing and Pimms day in the garden… so let's hope the weather holds out for us.  I hope you all have a lovely weekend, hopefully relaxing somewhere as lovely as this….
Hollie x
Social Media Update- By Hollie Brooks
2 replies to "Is Social Media Addling Your Brain? (Update)"
Leave a comment
Your comments make us happy!
Blog Etiquette
Please note that all content, including text and images are copyright of Audenza, unless otherwise stated.

If you would like to use content from our site, then we're very flattered to hear that, but please note its origins on your site or blog, provide a link back to us and kindly let us know where you have used our content.

Thanks!