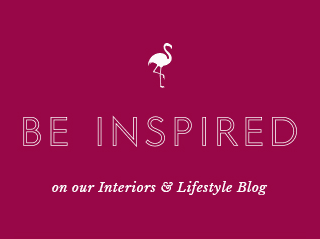 Sourcebook: Our 5 Favourite Paint Colours for 2020
27 Mar 2020
To start this post, I can't ignore the present situation that is a worldwide catastrophe.  Tears are never far away, not least because I can't see my grandchildren for the foreseeable future.  But we are all in this together, if remotely, and we are sending loving thoughts to all of you.
Paint colours seems such a trivial subject at the moment but maybe for some of us, finances allowing, it's a chance to forget what is happening and rejoice in our homes.  That said and moving swiftly on, our 5 favourite paint colours for 2020 are tried and tested by us, bar Lauzuli, by Zoffany, but as this is the paint colour of Sophie Robinson's hallway, I think we are in safe hands with that one. [*This post contains a gifted item]
Pine Needle by Dulux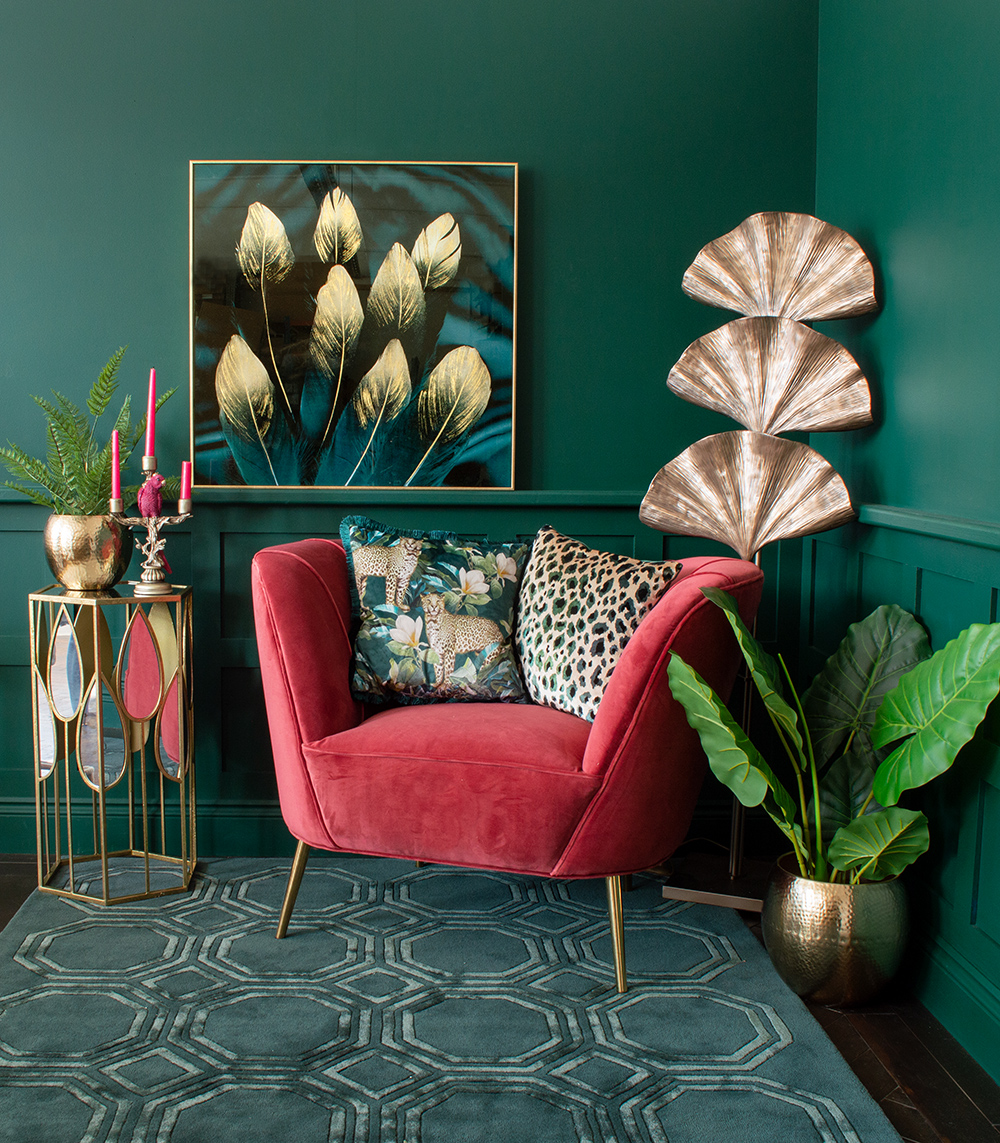 Pine Needle by Dulux | Curvarella Cherry Pink Chair | Teal Noir Feathers Glass Artwork | Ginkgo Leaf Floor Lamp | Mirrored Nest of Tables | Jungle Cushion
Pine Needle, by Dulux, has got to be one of our favourite dark colours.  it's been the backdrop for our photography for a while now as we love the way the rich green interacts with our vibrant pieces.  Green is one of the on trend paint colours for 2020, but to my mind you can't go wrong with green, whatever the trends say.  What's a home without green?
Serpentine by Zoffany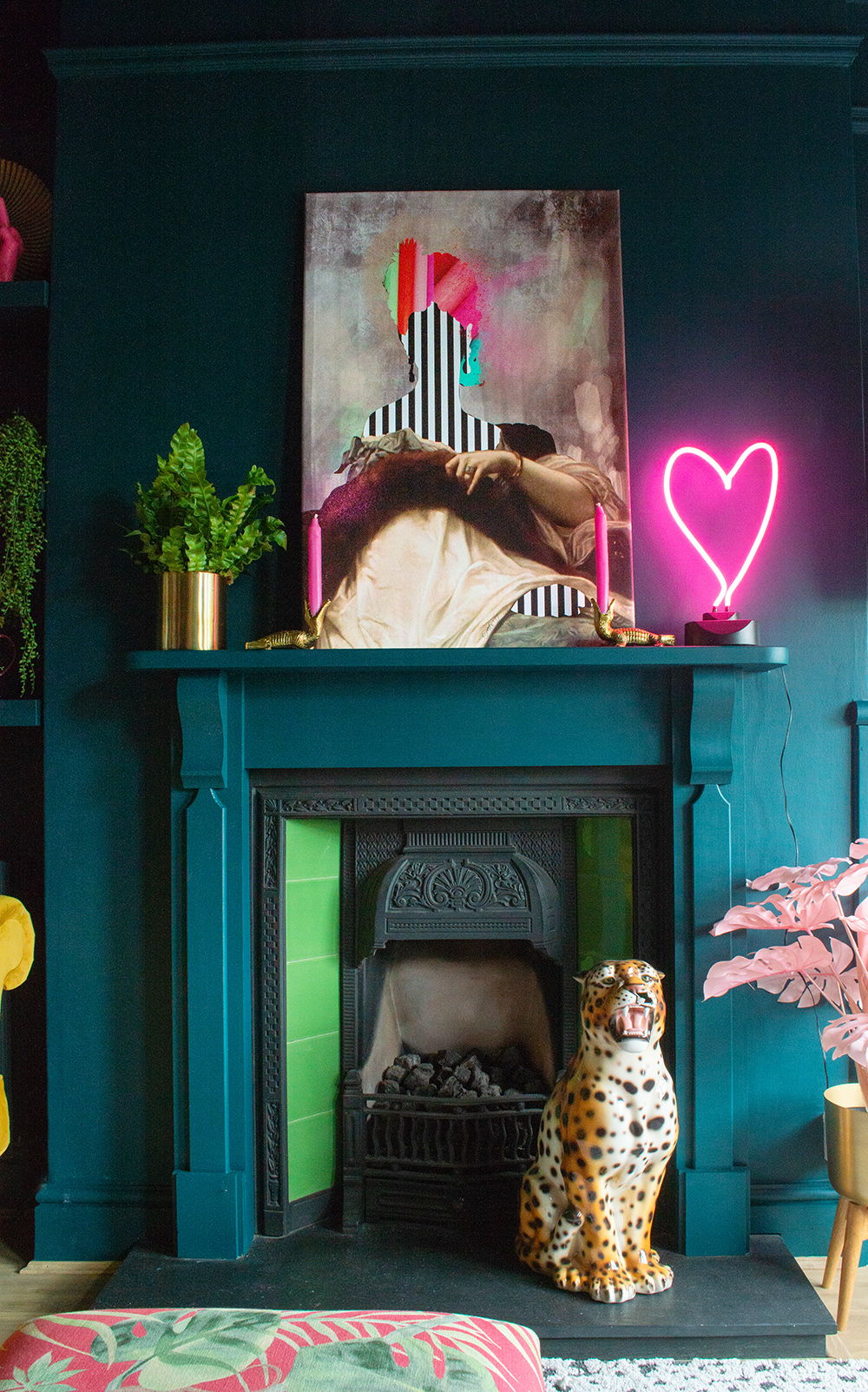 Serpentine by Zoffany* | Princess Leopold Canvas | Brass Planter with Stand
This is Amelia's sitting room, Serpentine, by Zoffany.  A striking colour with a jewel like quality that glows.  Particularly in this room with its abundant sunshine, and it's a wonderful contrast to the vibrant displays.  And certainly Amelia's favourite paint colour for 2020.
Sicilian Summer 4 by Dulux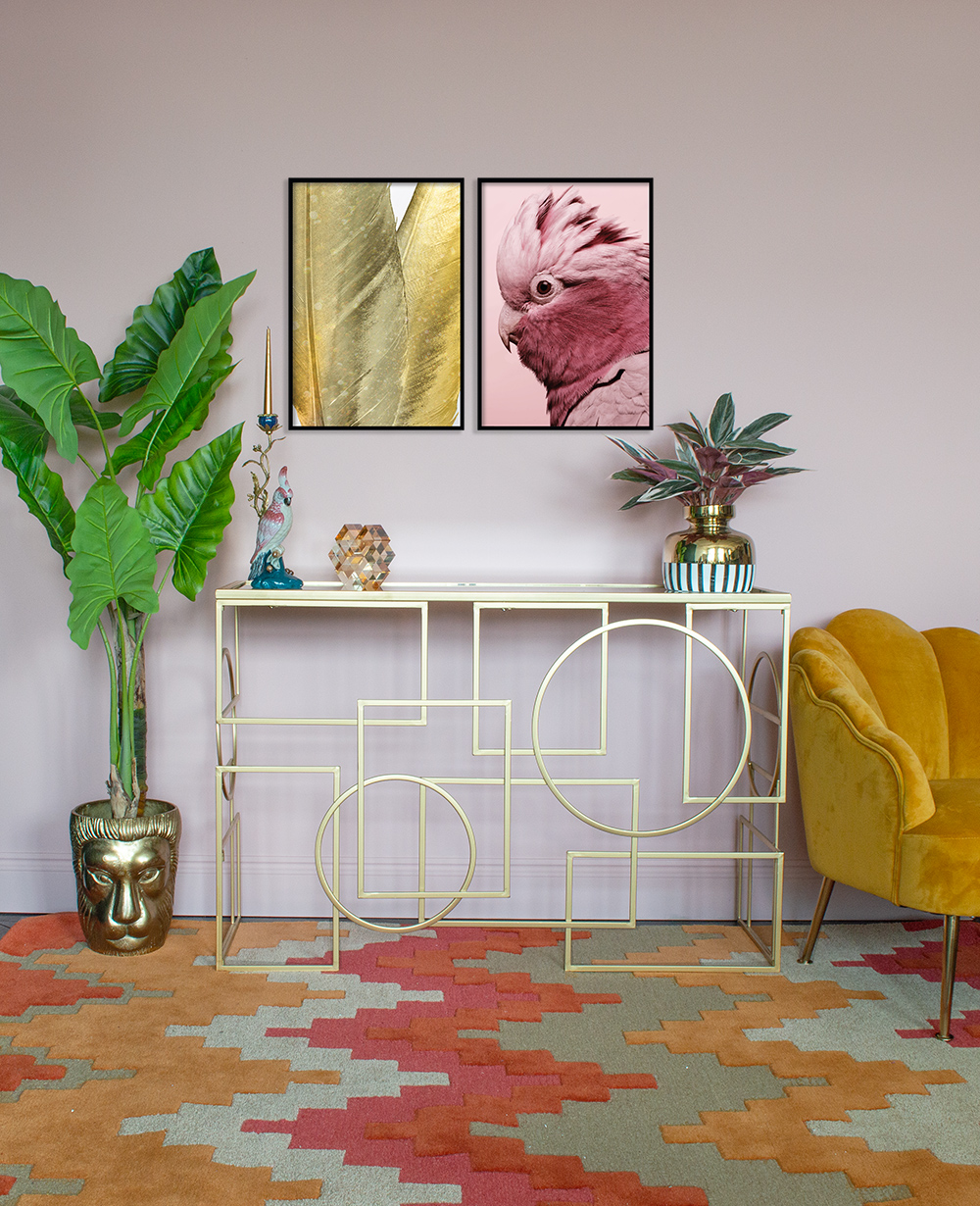 Sicilian Summer 4 by Dulux | Pablo Pink Parrot Print | Golden Feathers Shimmering Print | Gold Links Mirror Console | Lion Planter | Chevron Sienna Patterned Rug
Sicilian Summer 4, by Dulux.  Just the name is enough to make it desirable.  But seriously it's a calming, warm neutral, and the only pale colour in our favourite paint colours for 2020.  So that's saying something as to how much we like it.
Plimsoll by Paint & Paper Library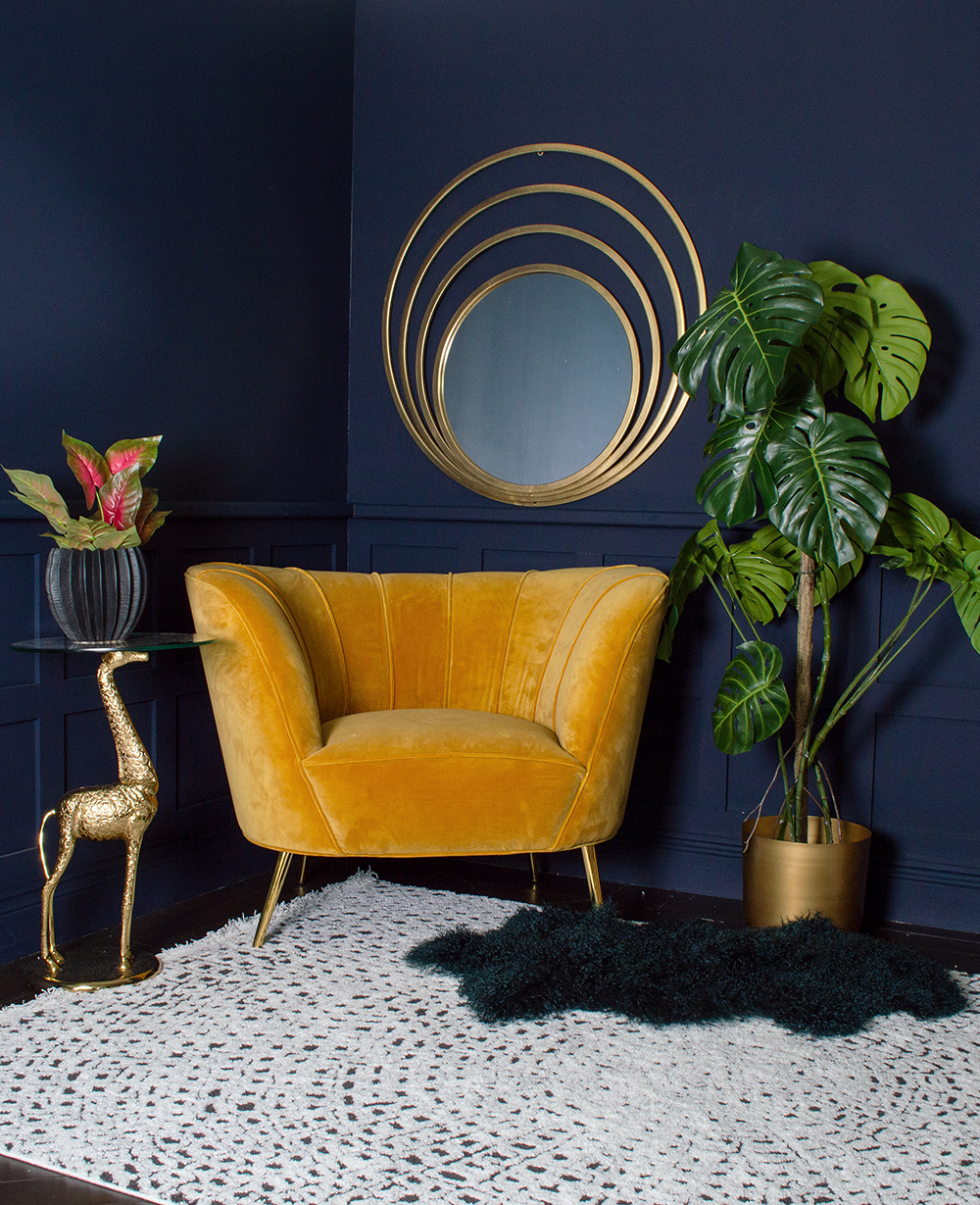 Plimsoll by Paint & Paper Library | Curvarella Turmeric Velvet Chair | Giraffe Glass Top Occasional Table | Aarunya Monchrome Rug| Faux Monstera Tree
Plimsoll, by Paint & Paper Library, is a strong vibrant blue that changes dramatically according to the light levels in a room.  From a rich moody colour in a dark room to a rich jewel colour in strong light.  My sitting room (which is quite dark) is painted in Plimsoll because I find it warmer and richer than grey.  Paired with a mustard chair and raspberry pink velvet sofa, the room glows.
Lazuli by Zoffany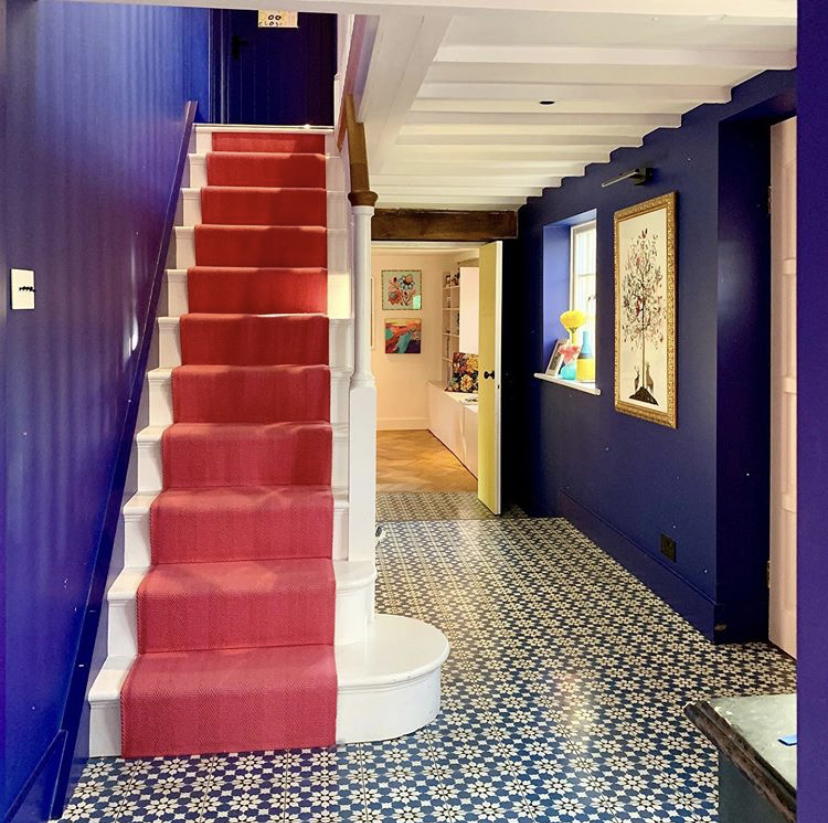 Lazuli by Zoffany | Image Credit: Sophie Robinson
Wow, is all I can say to this image of Sophie Robinson's hallway.  Lazuli, by Zoffany, makes a dramatic entry to Sophie's home, and what you would expect from a self-confessed colour lover.  A brave and spirited colour for a dynamic and vivacious home.
What do you think to our 5 favourite paint colours for 2020?  Colour sets off a personal and emotive reaction within each of us, and being as the vast majority of us are now contained within our own four walls, a subject a lot of us are contemplating.  As a way to think into the future for happier times, or as a little light relief amidst the chaos.
Keep safe.
Jacqui x
Never miss a post: follow us on Bloglovin'!
*Gifted – the Serpentine paint by Zoffany was very kindly gifted for this project.
Leave a comment
Your comments make us happy!
Blog Etiquette
Please note that all content, including text and images are copyright of Audenza, unless otherwise stated.

If you would like to use content from our site, then we're very flattered to hear that, but please note its origins on your site or blog, provide a link back to us and kindly let us know where you have used our content.

Thanks!