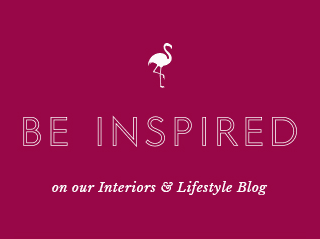 Book review: 'Love Colour: Choosing Colours to Live With' by Anna Starmer
25 Nov 2018
Colour is the essence of our interior décor and the platform from which we build our design ethos.  Whether we choose to be pale and interesting, bold and daring, or simply something in between those extremes, it can be very hard to nail down what it is you like and how to go about it.  It's also one of the hardest things to get right, as not many of us truly understand the colour wheel and its impact on our interiors.
And that's why I agreed to review 'Love Colour: Choosing Colours to Live With' by Anna Starmer.   To be honest, we are quite often asked if we'd like to be gifted a copy of a book to review on the blog, but we never accept unless it's something we think our readers will genuinely love. I'm personally always on the lookout for good books on colour and the front cover of this one drew me in instantly with its glorious colour combination.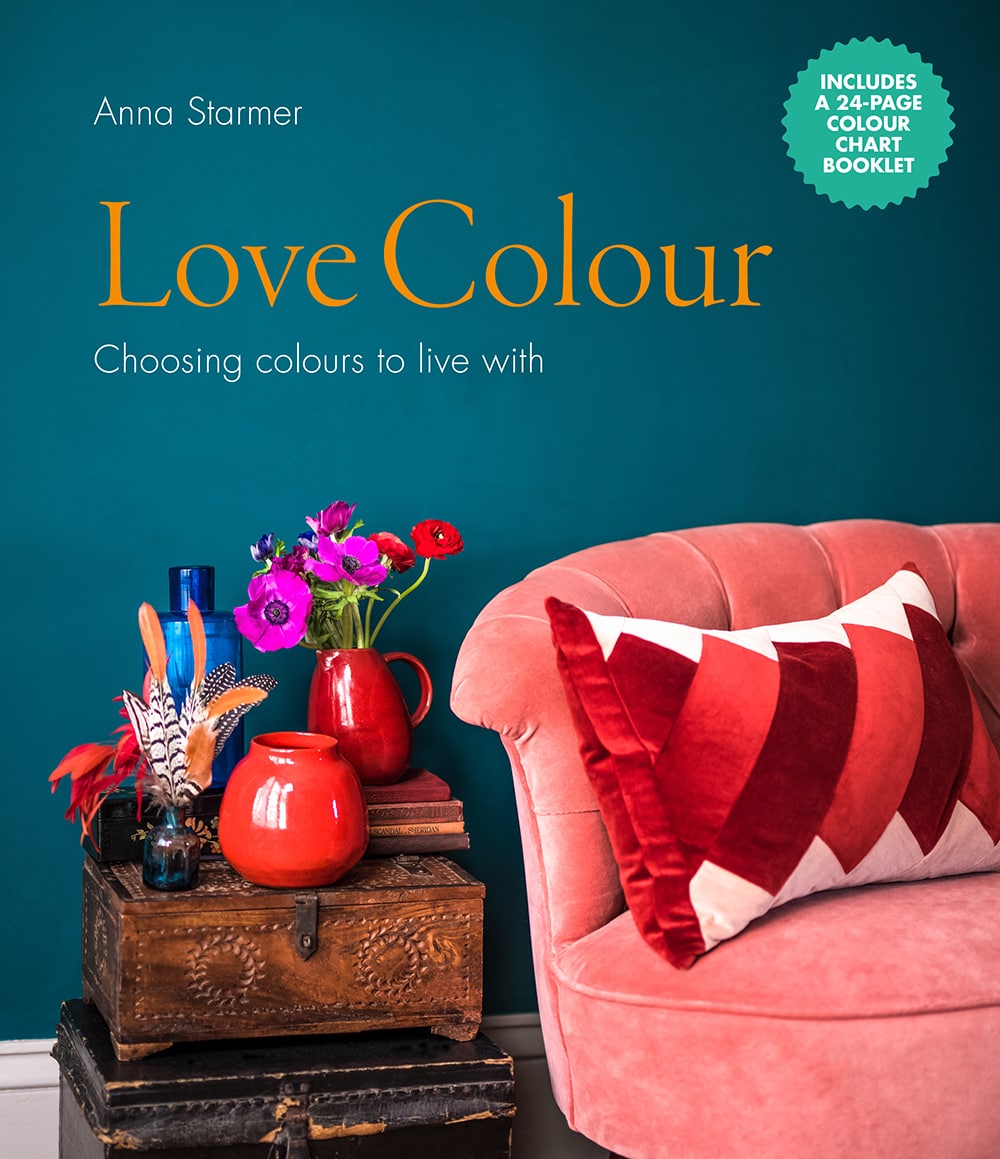 Before we dig in, I wanted to just take a moment to apologise that we haven't posted for a couple of weeks.  As you can imagine, as retailers, this time of year goes just a little bit crazy at Audenza HQ, but this year has been particularly so! We will be posting a fabulous gift guide in the next week or so, but after that, I imagine in order to help retain our sanity, that will be our last post of 2019.
Now then, on to the book review.  The author of this stunning book, Anna Starmer, is an international trend and colour forecaster who has worked with some of the biggest names out there, so who better to guide us through the myriad choices we have.  The book is a mouth-watering display of colour and its transformative effect on our lives – and not only that there is in-depth analysis of colour and how to go about choosing colour for different rooms in the home from a personal viewpoint.  With every photograph of a colour scheme, there are colour bars that show you the proportions of colour used to make the scheme successful, and the reasons why she uses the different tones in the accent colours.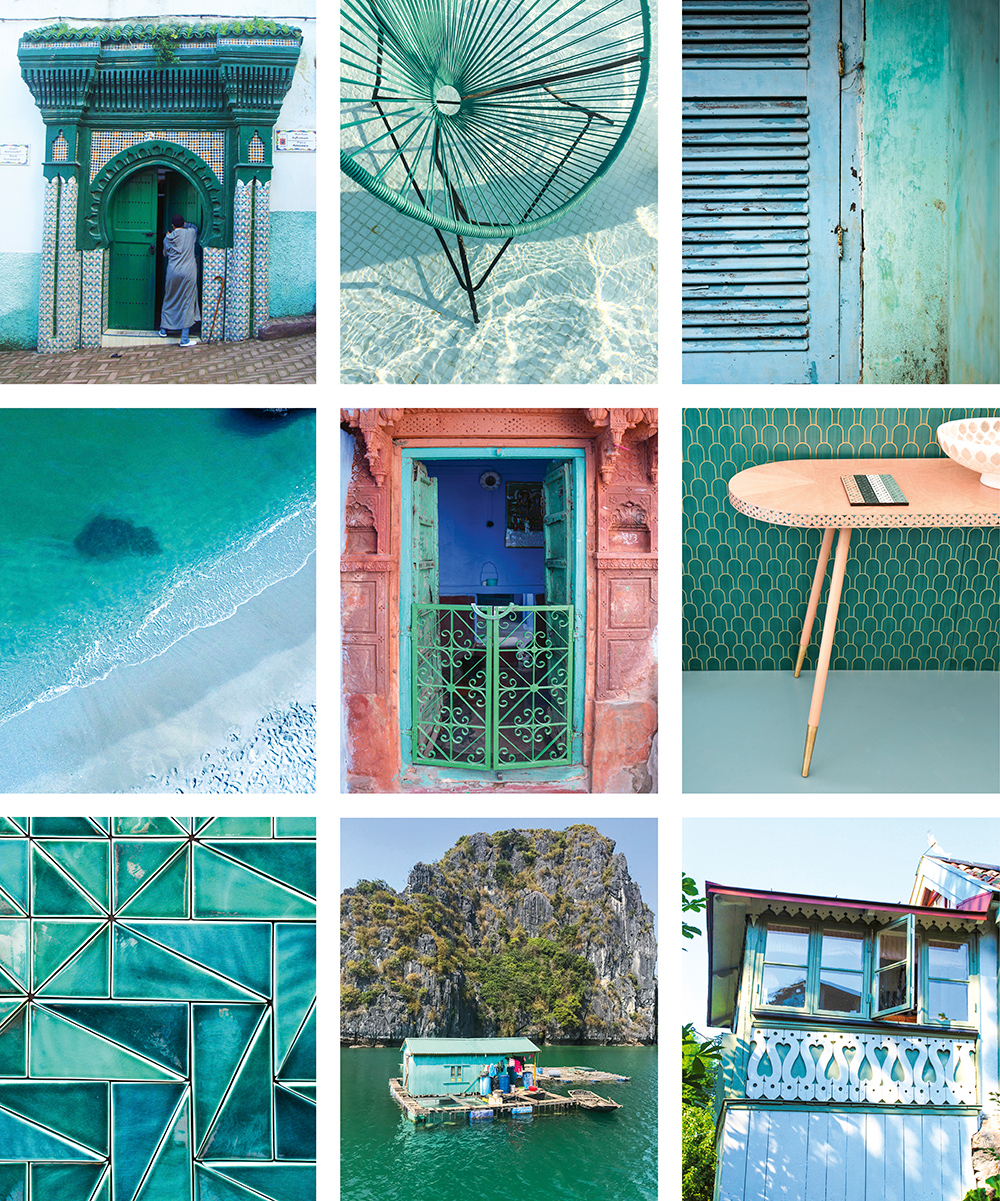 Every colour has a grid of colour inspiration from everyday objects and nature, to further wet your appetite and help you understand and collate your colour preferences.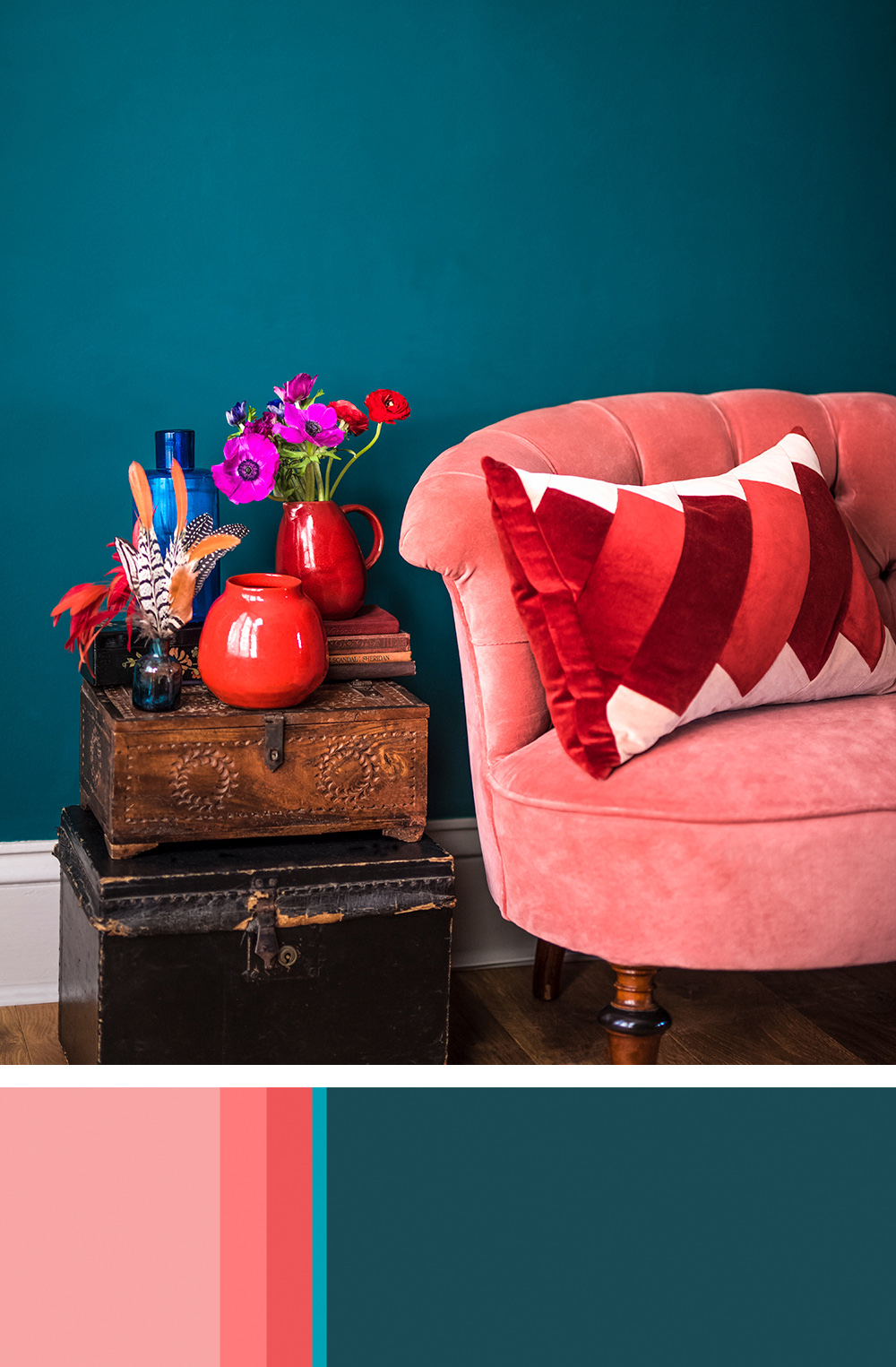 This image is taken from the front of the book and really resonated with me for its bold and vibrant use of colour.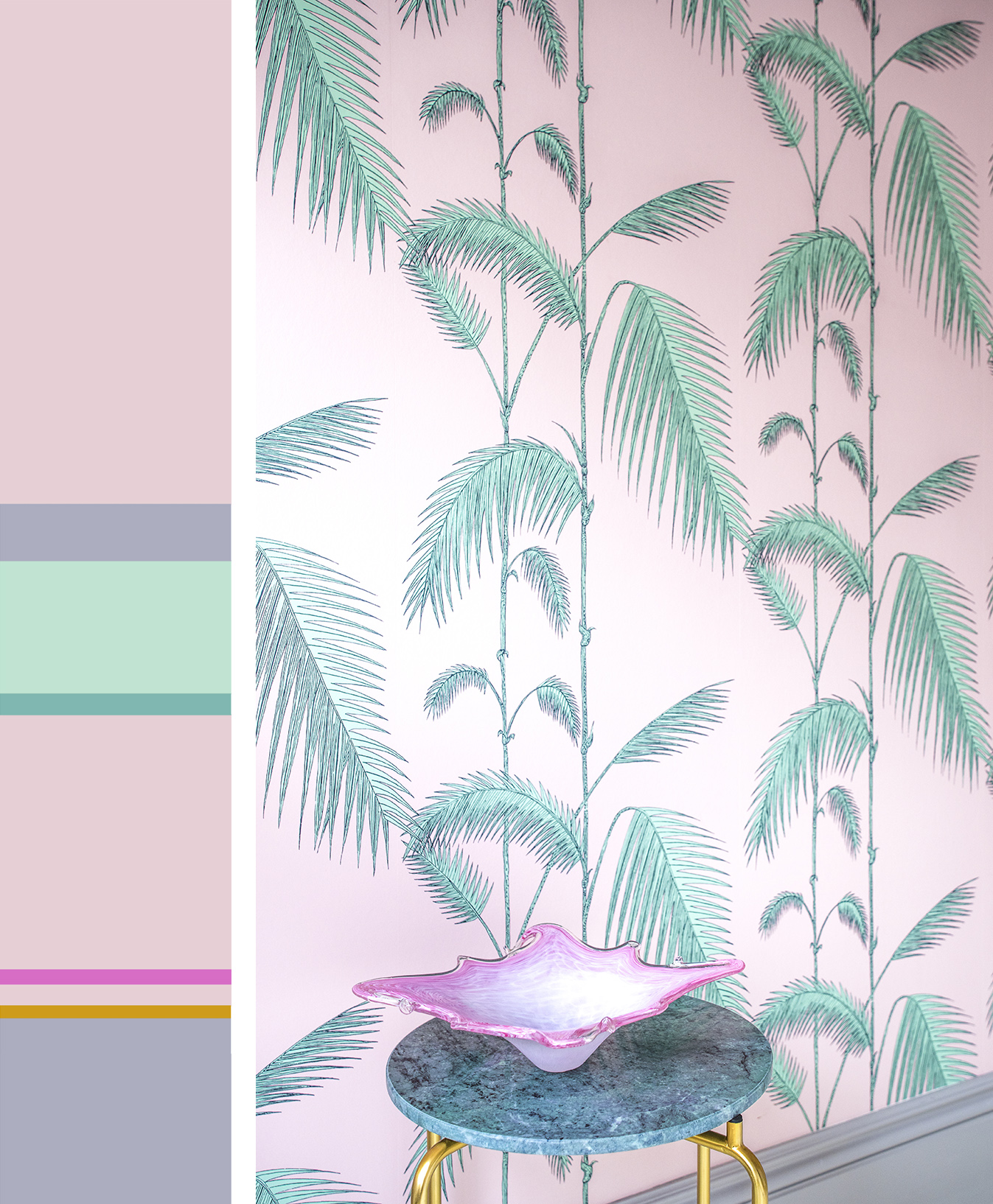 The above two images are both taken from the section on pink, to give you an idea on how comprehensively Anna deals with colour – you couldn't get two more different vibes from these images.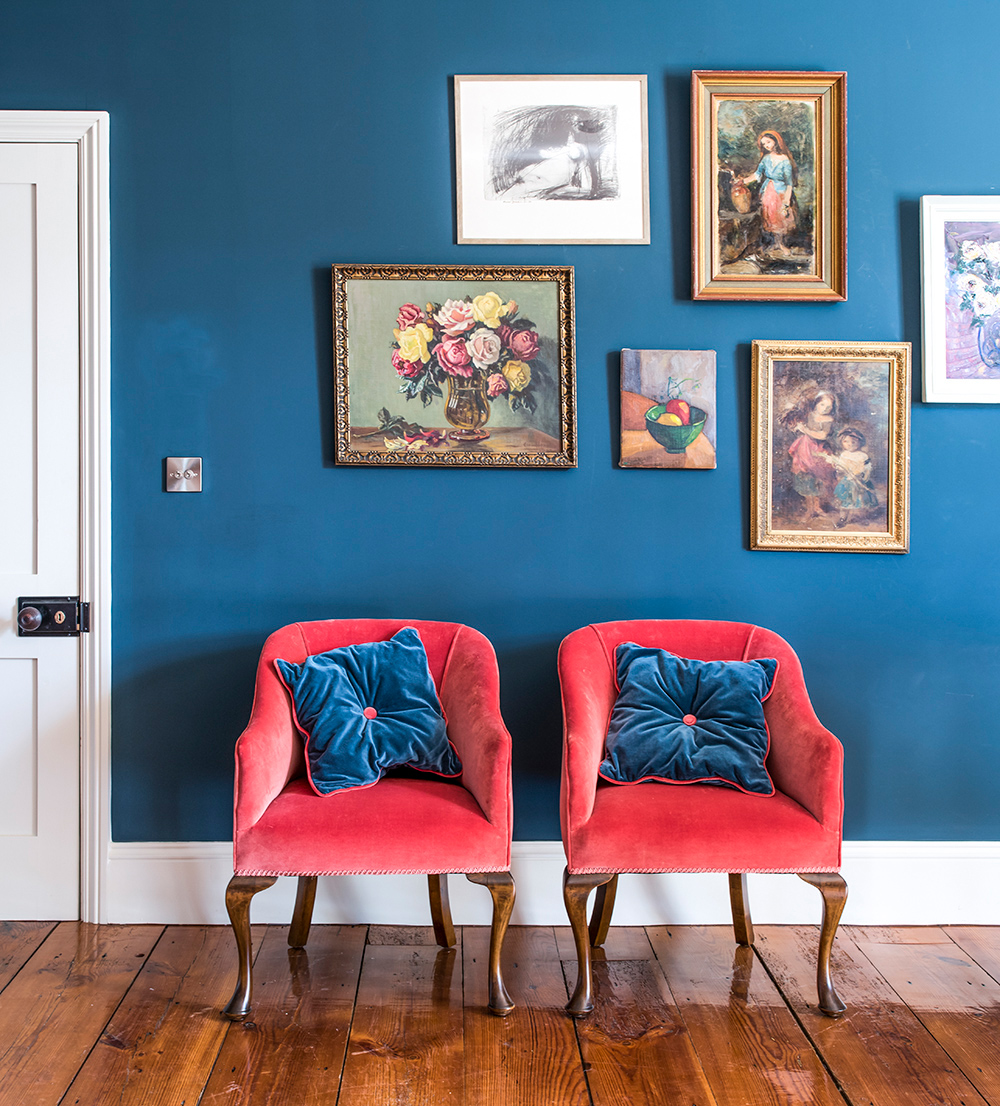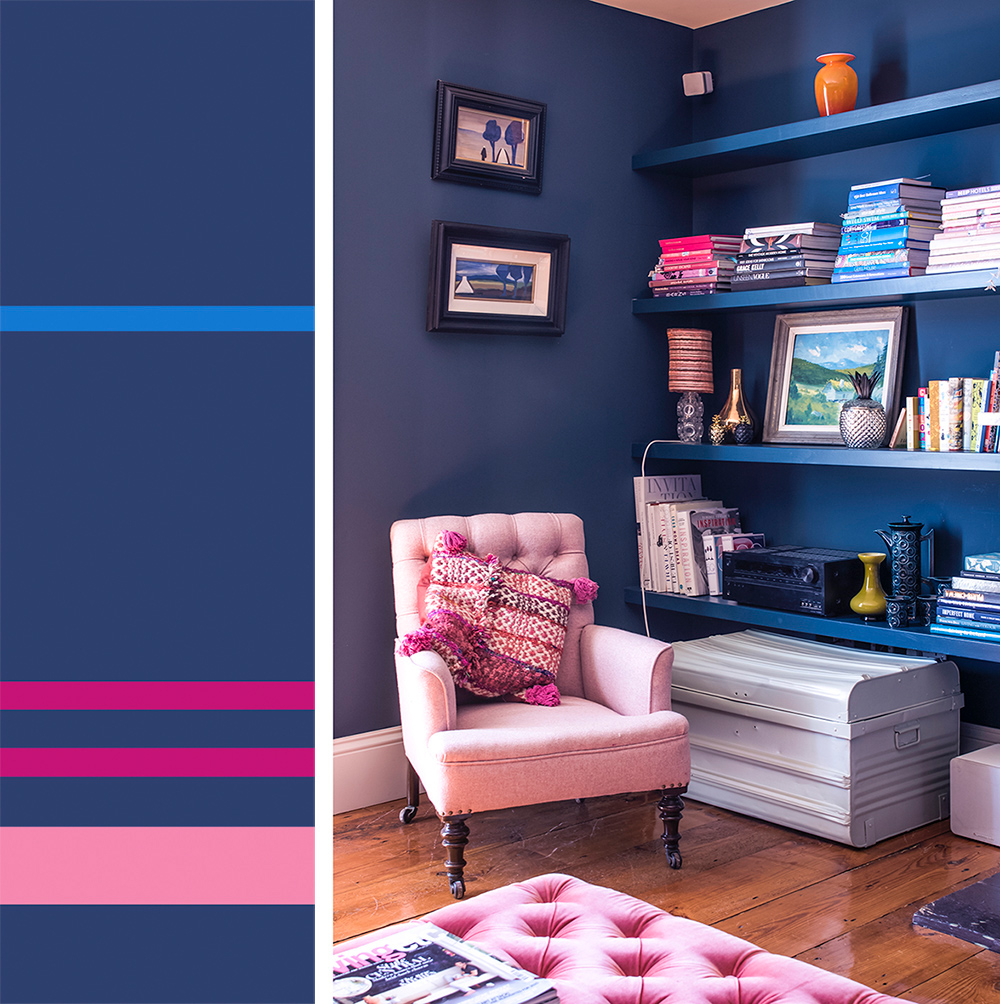 Another striking combination for the adventurous, this time from the blue section but again with different tones of pink.  I imagine by now you're getting a feeling of which colour palettes I'm naturally drawn to!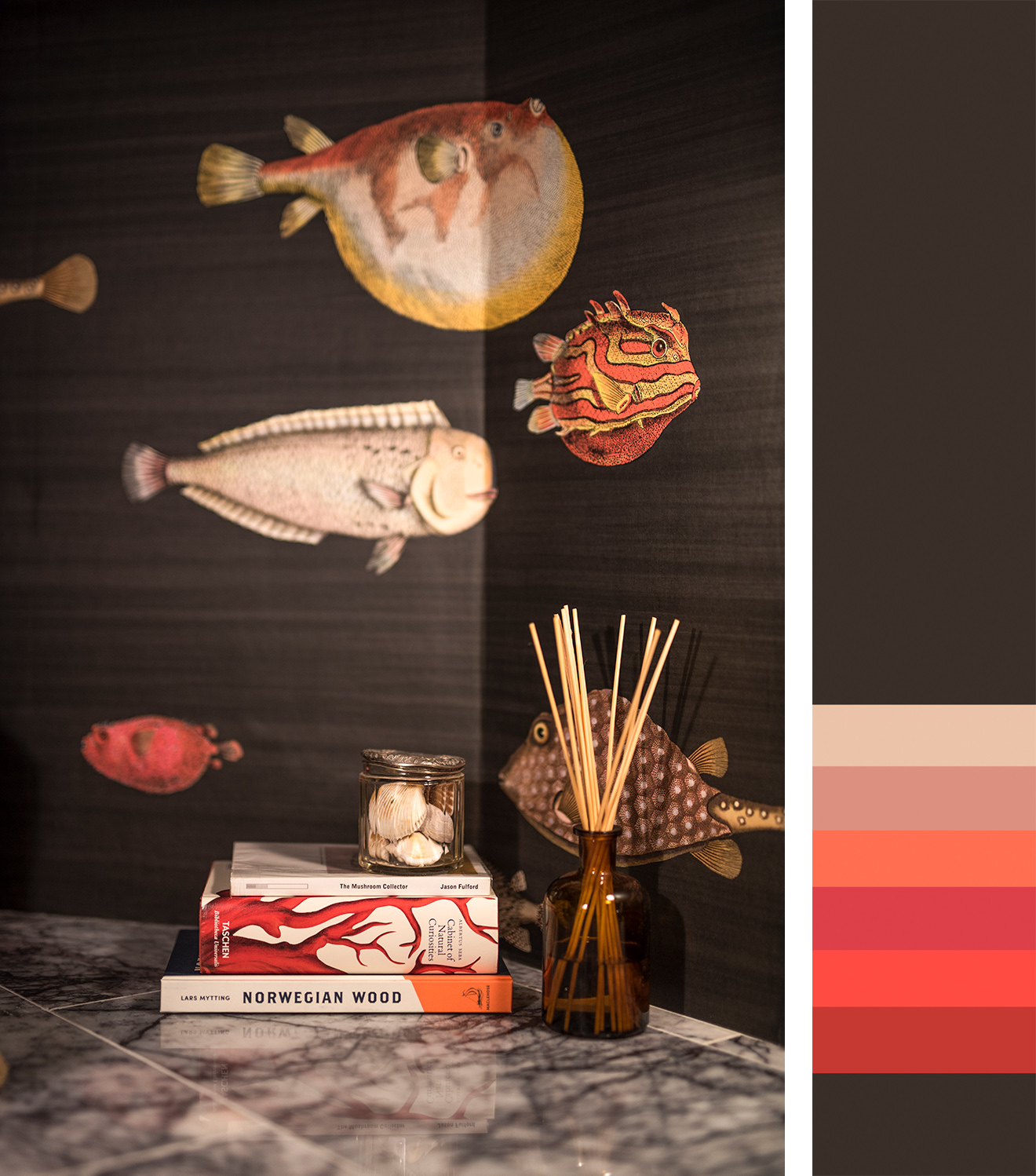 This stunning photograph is from the red section and I have fallen deeply in love with that Cole & Son wallpaper.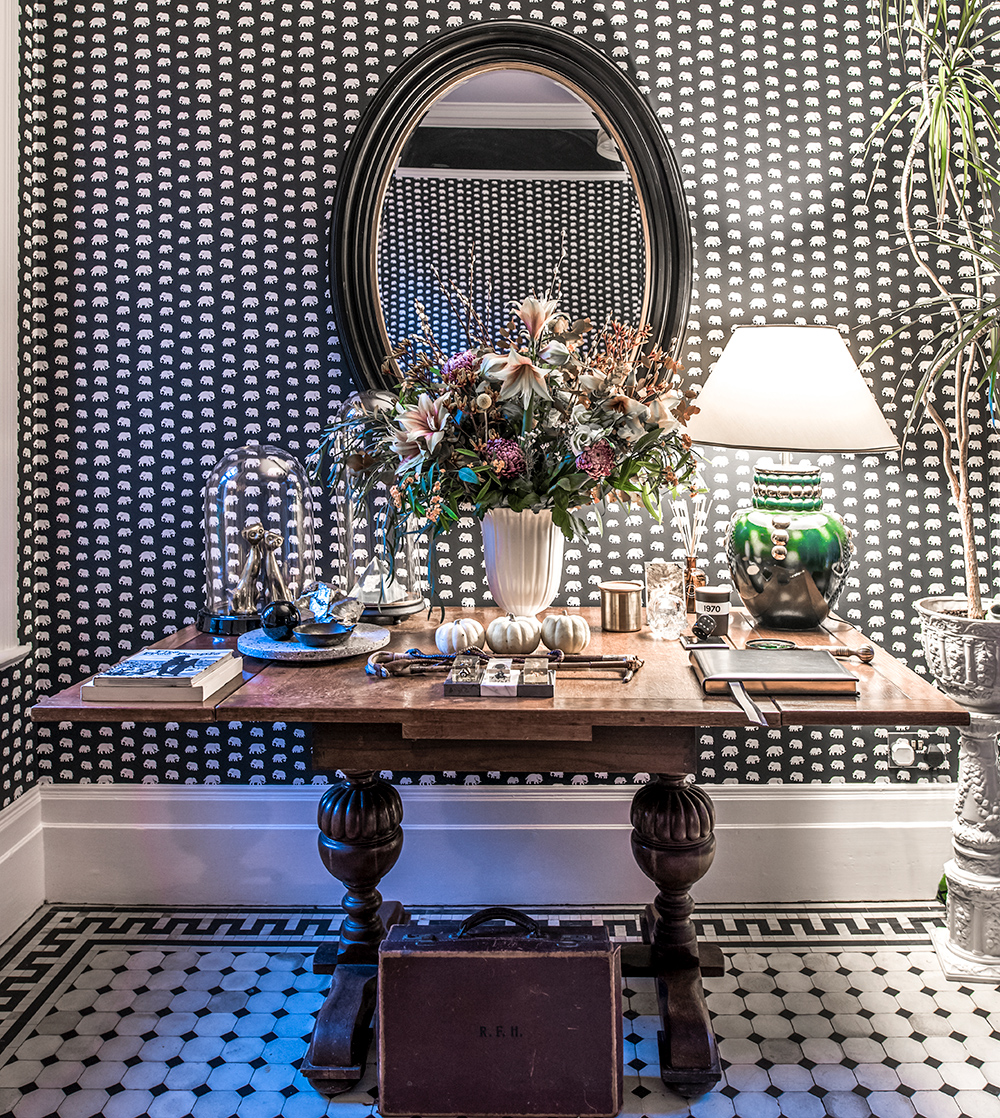 My final selection is a little different, but beautifully shows how the classic combination of black and white, can be given a modern twist with the use of pattern and texture.
That's just a taster of the book, and I have chosen the stronger palettes as that's what draws me, but there are also sections on white and neutral colour schemes.  Whether you are a novice at colour or an old hand there is so much here to inspire, and it encourages you to be experimental.  There is also a handy pull-out booklet of swatches of key colours from every chapter for you to take with you to the paint and fabric stores.  To sum it up, I was kindly gifted a copy to review, but I love it so much I've bought another copy for a friend!
Love Colour: Choosing Colours to Live With by Anna Starmer, published by Ivy Press, RRP £25. Available from all good bookshops, and online.  You can also follow Anna's colour adventures on Instagram.
All image credits: Anna Starmer
Leave a comment
Your comments make us happy!
Blog Etiquette
Please note that all content, including text and images are copyright of Audenza, unless otherwise stated.

If you would like to use content from our site, then we're very flattered to hear that, but please note its origins on your site or blog, provide a link back to us and kindly let us know where you have used our content.

Thanks!