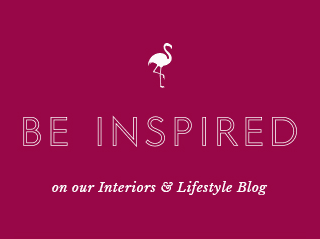 The Sunday Times Style- Fit not Thin Campaign
31 Aug 2013
The Sunday Times Style Magazine have been running a 'Fit Not Thin' campaign for the last month and I wanted to not only promote it, but give my own take on it, because I am a huge advocate of that lifestyle.   The basis of the campaign is to promote a healthy lifestyle, and exactly as the name suggests to encourage you to do exercise for the sake of being fit and healthy rather than in the pursuit of being skinny.
So here's what I think:
I have been unable to do any form of real physical exercise (bar gentle Pilates & walking) for a number of years now due a medical condition and as a former 'gym bunny'- we're talking hours of running, gym going, weights and boxing, 5 times a week, that is a huge deal for me and a massive lifestyle change.
I have however been feeling better recently and have been able to start doing some more exercises again.  I have 1lb wrist weights (yes, you read that right, that's 1lb each!) that I use for various exercises and have been trying to step things up a little.
But the point is, I feel so much better for doing so. Not because I look any different, remember we're taking about 1lb wrist weights here, but because I FEEL better.  Exercise makes you happy, it's a fact.  Not only that, but I genuinely believe that it has a positive effect on your outlook on life.  There's something empowering about knowing that you're leading a healthy, active lifestyle. Being able to carry things with ease, dance on the dance floor, play with your kids, run for the bus, whatever it might be, it's a great feeling to be able to do those things, without collapsing in a heap.
I also really feel that a lot of reasons why people don't exercise are psychological.  For years I did no exercise because I was in constant pain anyway and couldn't face moving never mind exercising, albeit a 10 minute walk. But, it's a vicious cycle. The less you do, the less you want to do and indeed the less you're able to do. My muscles were weak and sore anyway, but by never doing any exercise I was actually perpetuating the problem. My muscles were effectively wasting away.
Being able to pull yourself out of that situation is actually very hard and a mental battle with yourself.  For the rest of you (who aren't gym goers), the principle is the same. There's no physical condition stopping you, again it's a physiological issue.  You tell yourself you're too busy or you can't afford a gym membership and it's a perpetuating cycle.
So, in keeping with The Sunday Times Style campaign, I urge you to get out there and do some exercise.  Be it walking, running, dancing in the kitchen to your favourite music, or whatever.  But just try to get out there and do it.  Break the cycle.  They say it takes 21 days to form a habit- well, start a new habit. One that makes you feel better about yourself for the right reasons.
I realise that not everyone has that exercise gene and for some, my mum included, there really is nothing that would encourage her to do actual exercise. But she gardens all day long, which is actually very physical.  So just choose something you enjoy, it doesn't have to be a weights session at the gym and see how much better you feel!
I would love to hear how you get on, so please do let me know below!  Have a lovely, active weekend.
Hollie x
By Hollie Brooks
Leave a comment
Your comments make us happy!
Blog Etiquette
Please note that all content, including text and images are copyright of Audenza, unless otherwise stated.

If you would like to use content from our site, then we're very flattered to hear that, but please note its origins on your site or blog, provide a link back to us and kindly let us know where you have used our content.

Thanks!