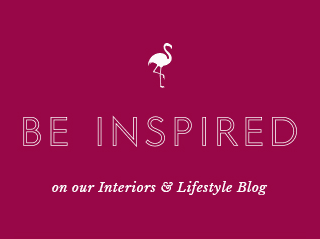 Floral Abundance
23 Aug 2013
Ooh the joy of wandering around the garden first thing in the morning deciding what to pick and which vases to use.  It's like having your own in-house florist's, although there is a definite lack of foliage.  Must speak to the gardener about that one haha.
The cosmos, thithonia and zinnias are particularly stunning.  I still can't quite believe I've grown them myself and that the more I pick the more appear – isn't that amazing?  The lovely green tassels are called 'Amaranthus' and are just stunning.  The red tasselled variety will be out by the time I get home and promise to be even more stunning.  The gorgeous green pom-poms are dianthus 'Green Trick', aren't they cute?
As everything in my garden is newly planted, apart from an old plum tree, the annuals have given me an abundance of flowers and an instant feeling of lushness and tranquillity in my suburban plot.  A veritable floral extravaganza.
I need to take lots of photos now to plan how I will do it next year as, being a beginner, there are quite a few things that are in the wrong place and, as usual, I have not given the poor plants enough breathing room – I can almost hear them squeaking in their squashedness!
I decided, as a test of daughterly love and devotion, to give Amelia the task of watering while I am in Scotland.  I didn't even consider Hollie for the role as it is simply beyond her and any instructions I gave would simply go straight in one ear and out of the other – something to do with my voice I think!  There will be an exam on my return and Amelia will be graded according to effort and attainment – watch this space.
Jacqui x
Floral Abundance by Jacqui Brooks
Leave a comment
Your comments make us happy!
Blog Etiquette
Please note that all content, including text and images are copyright of Audenza, unless otherwise stated.

If you would like to use content from our site, then we're very flattered to hear that, but please note its origins on your site or blog, provide a link back to us and kindly let us know where you have used our content.

Thanks!