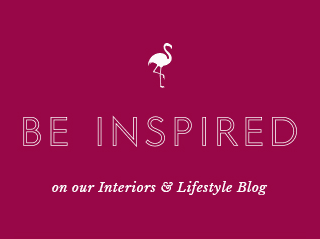 Must See: Top 10 Destinations with Colourful Buildings
15 Jun 2018
I don't know about you but there's something visually pleasing about a row of colourful buildings or even just one brightly painted house that never ceases to amaze. I can remember my first visit to Portobello Road in London and being totally dazzled by the neatly lined town houses in an assortment of dreamy pastels and rich shades. Colour can often be tricky to work with which is why so many people shy away from its striking vibrancy, but if used correctly, it can leave a lasting impression. So, that said, to celebrate bold and daring architecture in all of its colourful glory, we've selected our top 10 destinations with colourful buildings that are guaranteed to lift your spirits and put a smile on your face.
Chefchaouen, Morocco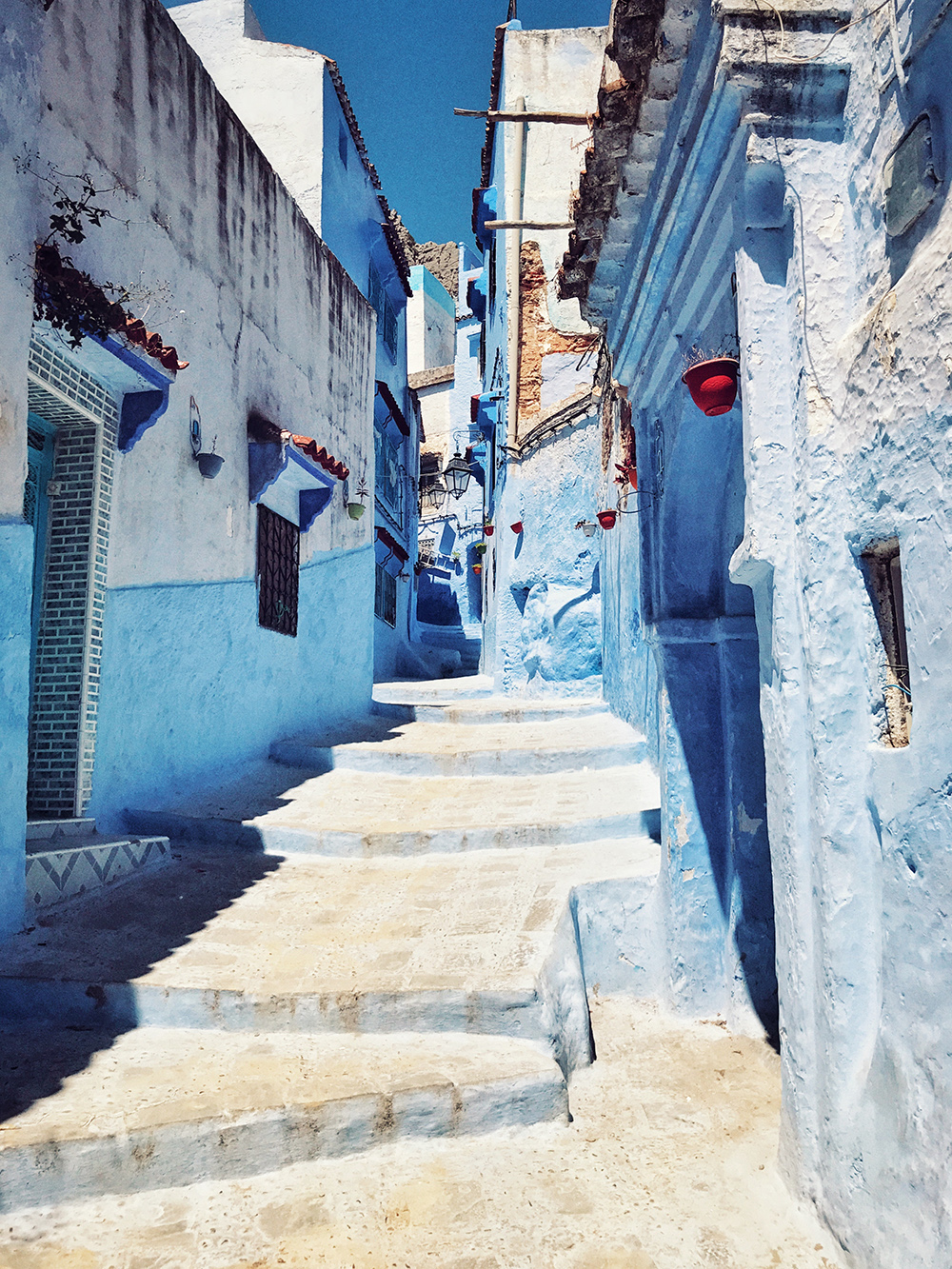 Photo by Dimitrie Vadim Stanescu

I mean, have you ever seen anywhere more magical? Nestled in the Rif Mountains, in the northwest of Morocco, the beautiful town of Chefchaouen, which translates to 'looking at the peaks' owes its beauty to the distinctive blue wash buildings of its old town. It's a favourable destination for Instagram lovers, and quite rightly so, it's hard to believe that this picture-perfect blue haven could lie within such an arid setting. There are many theories behind why the town drenched itself in the calming hue, one being that it keeps the mosquitoes at bay.
Burano Island, Italy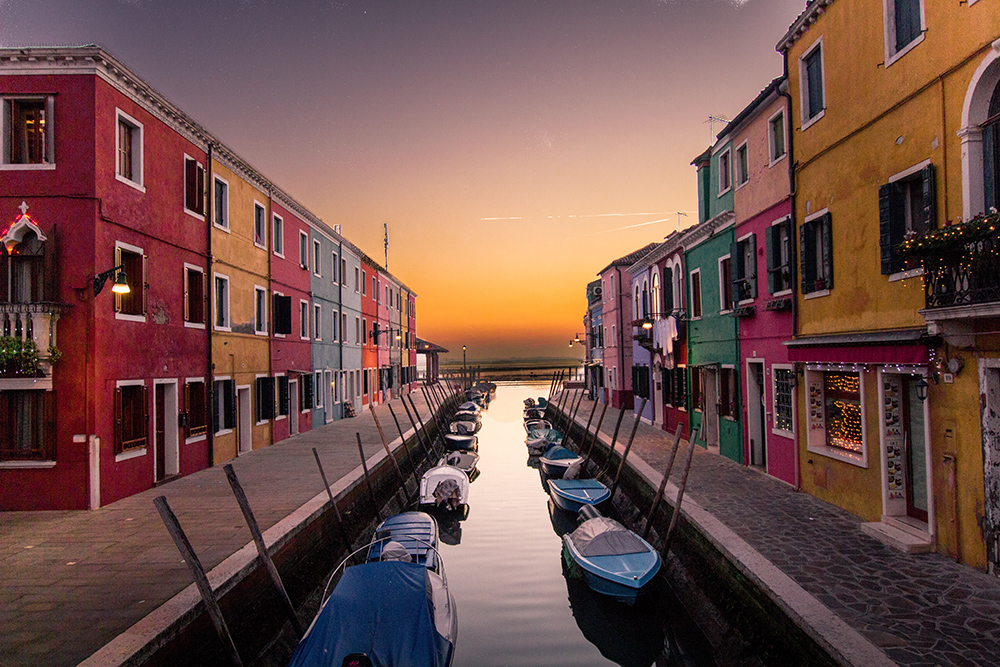 Photo by Fabio Mangione
Italy is filled with an abundance of brightly hued towns, but the colourful island of lace is way up there on our list of destinations with colourful buildings. Situated in North Italy in the Venetian lagoon, the Burano Island is a stark contrast to the splendors and elegance of Venice. However, the small island is equally as stunning in its own right, wouldn't you agree? The rainbow coloured houses that line the waterfront just add to the beauty of the island.  Legend has it that the houses were originally painted in bold shades so that fisherman could see them whilst out fishing, even in thick fog.
Bo-Kaap, South Africa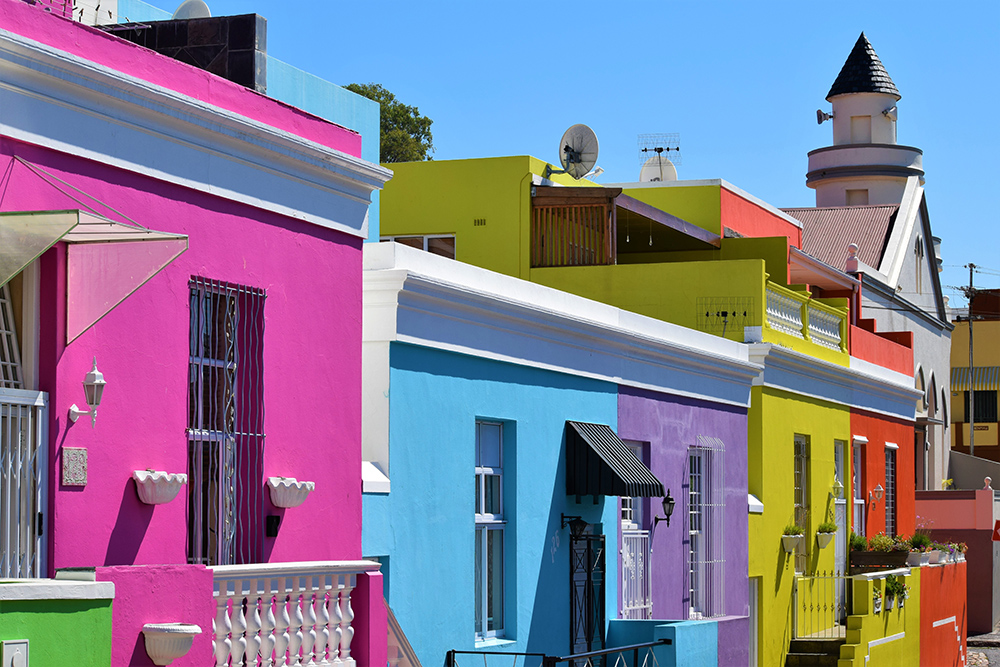 Photo by Ken Treloar
Boasting an explosion of colourful Cape Dutch and Georgian architecture, the Bo-Kaap is Cape Town's most distinctive neighborhoods. Each of its houses are adorned in one vibrant shade or another. Palettes of lime greens, lemon yellows, sky blues and hot pinks are just a few of the shades that bring the streets alive and entice tourist's year after year.
Havana, Cuba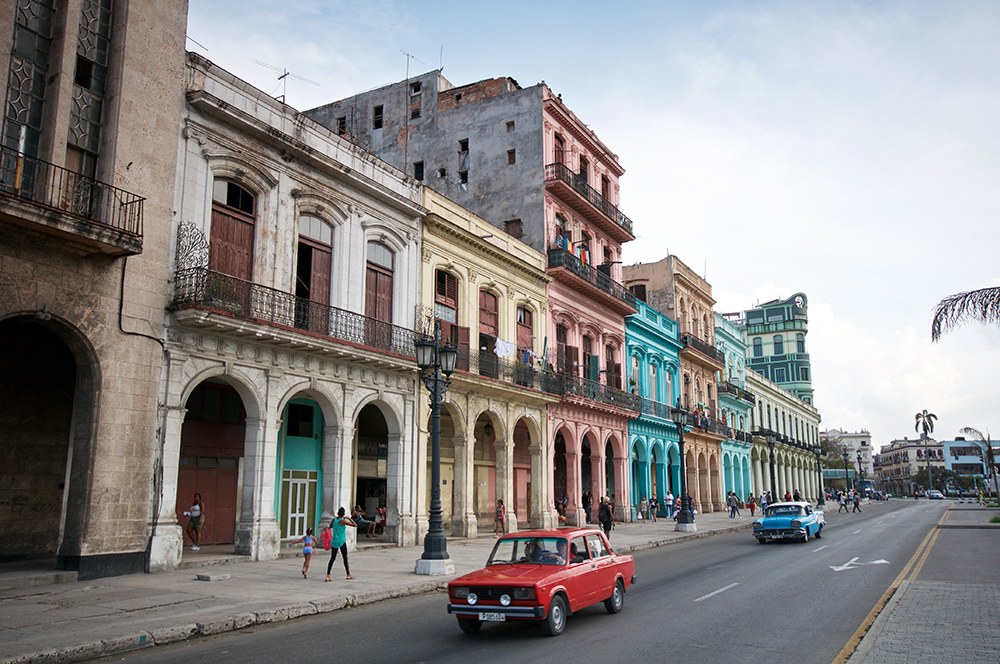 Photo credit: Mark Turner via Photo Pin
Cuba's capital oozes culture and character and its riot of weathered colourful colonial buildings only adds to its charm. Thanks to its rich history and various outside influences over the years, the enticing city boasts an eclectic mixture of architectural styles including Baroque, Moorish and Art Deco, making it of one of the most architecturally diverse cities in the world.
Manarola, Italy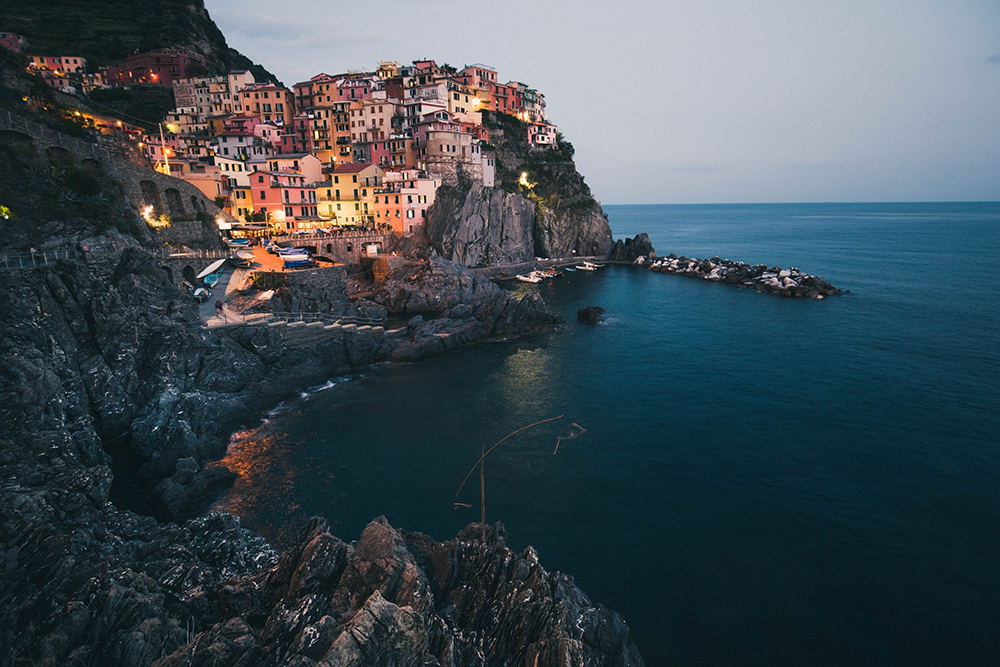 Photo by Marc Zimmer

Even though it's the oldest and second smallest of Italy's famous Cinque Terre towns doesn't mean it's any less magnificent. Manarola is best known for its captivating beauty, made distinctive by the colourful houses built upon the rugged Riviera coastline, which spill down towards the Ligurian Sea. Traditionally known for its fishing and wine making, its sweet Sciacchetrà wine has become renowned. What better way to enjoy the majestic vistas than relaxing with a glass of the local tipple?
La Boca, Argentina
Photo by Best Tourism
The rainbow coloured mismatch of zinc house is one of the main reasons why tourists flock to this Argentinian neighbourhood. It's also famous for its football stadium and local street artists. It was said that dock workers who used to live in La Boca we're so poor that they had no choice but to build their homes from rejected ship materials which they then painted in leftover paint, but there was never enough to cover a whole house which why the results are inconsistent.
Copenhagen, Denmark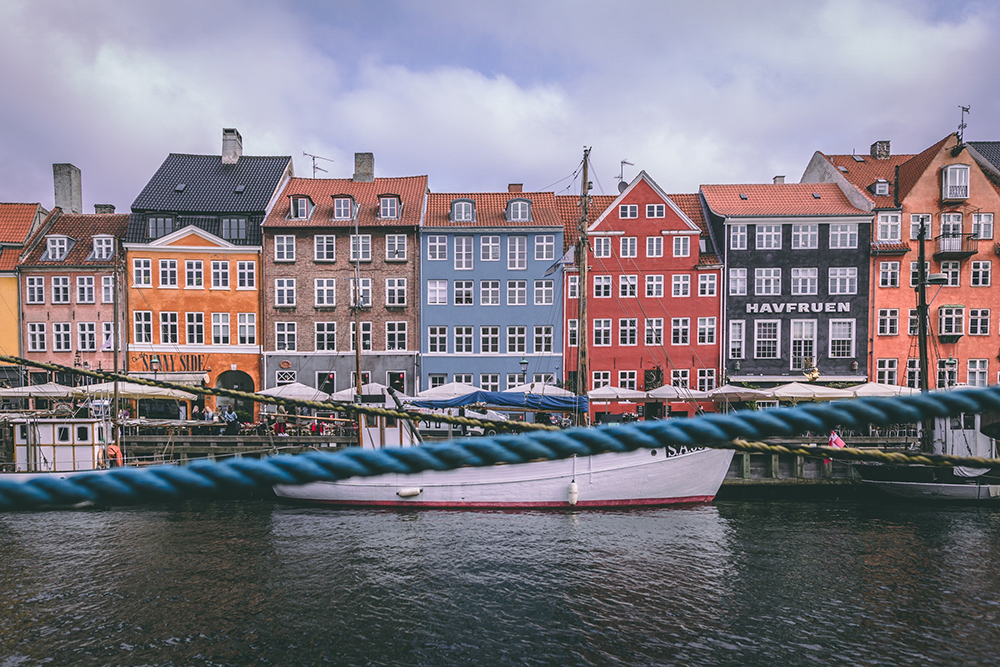 Photo by Tim Trad
Nyhavn in Denmark's trendy capital is certainly a sight to behold. Originally, the district was a busy commercial port where boats from around the world would dock. It was a hugely popular haunt for sailors and writers, including the very famous Hans Christian Andersen who lived at no. 20 Nyhavn, as well as no. 67 and no. 18. Today, the area is top attraction for tourists when visiting Copenhagen. The waterfronts grand rainbow-coloured buildings now inhabit lively bars and restaurants, making it the perfect setting to end a long day of sight-seeing.
Pachuca, Mexico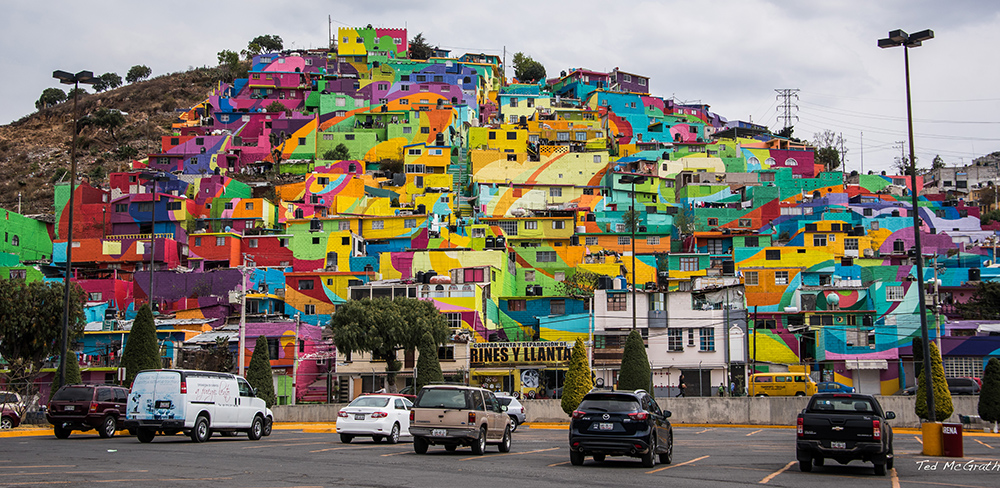 Photo by: Ted's photos via Photo Pin


In recent years, the low-income neighbourhood of Palmitas in Pachuca has received a rather colourful face-lift which was commissioned by the government in aim to reduce violence among youngsters. Created by German Crew, a group of local street artists, the vibrant mural is painted across over 200 of the hillside houses. Covering some 20,000 square meters, the impressive art work presents a kaleidoscope of colours which can be seen from miles around.
Wroclaw, Poland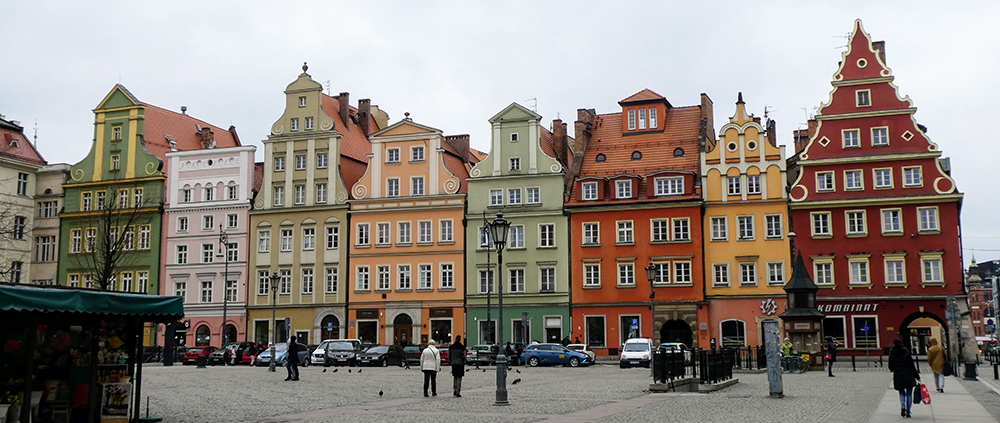 Photo credit: izrailit via Photo Pin
A lively cultural centre, Wroclaw is the fourth-largest city in Poland and arguably one of the prettiest– it's easy to see why. Many of the city's buildings have embraced Bohemian, Austrian and Prussian influences. At Wroclaws heart lies the magnificent market square lined with a vibrant array of incredible architecture that stands out even on the gloomiest of days. It's also a hugely popular area for university students, making it one of the most youthful cities in the country.
Antigua, Guatemala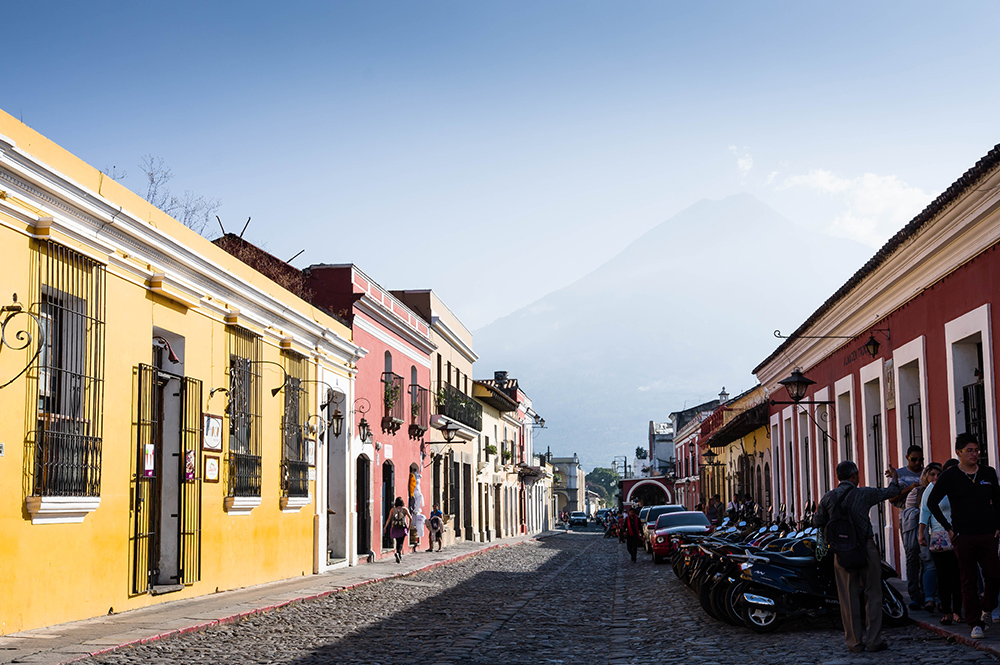 Photo by: Wuestenigel via Photo Pin
The assortment of rich and colourful buildings in Antigua stand proud against the remarkable volcanic backdrop. Its dazzling beauty and abundance of Spanish-language schools, makes it a global hotspot and must-see destination. The city was largely ruined by the earthquakes in the 17th century but many of the colonial buildings were rebuilt and over the years have been renovated. Despite its natural disasters over the years, Antigua can certainly be proud of the resilience it's shown by its inhabitants.
There's an endless array of destinations with colourful buildings in the world that make it impossible to pick just one favourite. Whether it's the serene blues of Chefchaouen or the worn out pastel hues of Havana, we'd love to hear which of the above colourful buildings stood out for you!
Jess x
2 replies to "Must See: Top 10 Destinations with Colourful Buildings"
Leave a comment
Your comments make us happy!
Blog Etiquette
Please note that all content, including text and images are copyright of Audenza, unless otherwise stated.

If you would like to use content from our site, then we're very flattered to hear that, but please note its origins on your site or blog, provide a link back to us and kindly let us know where you have used our content.

Thanks!