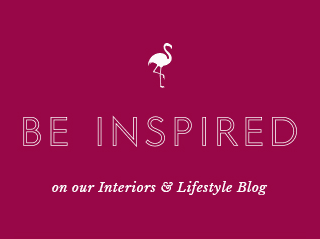 Urban Jungle Bloggers- Plant Gang
23 May 2015
Urban Jungle Bloggers is a monthly series hosted by Igor and Judith to encourage us all to bring a little more green into our lives. Each month they, plus many bloggers worldwide, share ideas to create an urban jungle through styling ideas, DIYs and green tips & tricks and this month the theme is 'show your gang.' Where to start! My plants move around on a weekly basis, on a whim, as I like to see different vignettes and let them make new friends haha.
This old white ironwork table is a favourite find. It was in the garden of a house my son bought to renovate and just had to come home with me and it's always covered in plants. I do love a spider plant – virtually indestructible – and this one looks very regal in a beautiful old brass pot from the brass factory in Hong Kong. Surrounded by other green beauties I can almost imagine I am in the orangery!
A small selection of succulents potted up together in shallow bowls. I like to plant different ones together to show off their architectural qualities. Seen from above the interesting shapes echo the patterns in the ironwork table and the gorgeous greens and reds make a lovely soft contrast to the white.
I love this chair – my sister was given it from a house clearance and passed it on to me. It's so dainty it takes up little room and is great to pull out when there is an extra mouth to feed at the kitchen table. Painted black with the red striped linen covering it is the perfect size for a few succulents and the aloe vera is wonderful to for dabbing on my frequent cooker burns!
Take a look at our other Urban Jungle blog posts for more ideas on styling with house plants and until next month, happy green weekend.
Jacqui x
Never miss a post: follow us on Bloglovin'!
Photography: Amelia Brooks/ Styling: Jacqui and Amelia Brooks
'Urban Jungle Bloggers- Plant Gang' written by Jacqui Brooks
4 replies to "Urban Jungle Bloggers- Plant Gang"
Leave a comment
Your comments make us happy!
Blog Etiquette
Please note that all content, including text and images are copyright of Audenza, unless otherwise stated.

If you would like to use content from our site, then we're very flattered to hear that, but please note its origins on your site or blog, provide a link back to us and kindly let us know where you have used our content.

Thanks!