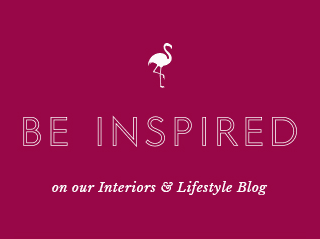 'Terrariums, Gardens Under Glass'- Book Review
17 Oct 2015
Another book review for you – ooh I do love my books – and I don't think it's possible to have too many. I only agree to review books that interest me, and that I think I'm going to enjoy, as life is too short for unnecessary stuff! There won't be any cookery book reviews here – not even Mary Berry – despite enjoying The Great British Bake Off on the telly. I leave cooking and baking to my children. I have had years of practise in the art, and slavery to the stove, but never managed to acquire the slightest interest so have now given up and rely on honey sandwiches, Waitrose ready meals and any meal the children are willing to prepare for me. It's their turn ha!
Terrariums, and all things green indoors, are back in fashion and this lovely book, 'Terrariums: Gardens under Glass' written by Maria Colletti and published by Cool Springs Press is a step by step guide with lots of inspirational ideas and photos. Maria Colletti is a horticulturist with many years experience teaching all types of terrarium planting so the wealth of plant knowledge is extensive. Being an American book the stockist list is very limited if you live in the UK, but a timely article in November's issue of 'Homes & Antiques' has a good supplier list for terrariums and plants. Moss and charcoal seem to be the most difficult things to get hold of but I managed to get some reindeer moss and charcoal on Amazon that was really good. I absolutely love moss – I don't know why – I haven't analysed it, but anything with moss is a winner for me and there is so much info in this book about moss and how to treat it.
I always think of terrariums as being the traditional Victorian style Wardian cases but almost any glass container can be used – who would have thought of using a cookie jar, or a fish bowl? There are desert style gardens, tropical gardens and water gardens, all in miniature and so many ideas to try.
Inspired by the book, I planted the pentagon brass candle holder below with small succulents and moss and think it looks really pretty and was so quick to do, but can I keep it alive?
What I really want to have a go at the Japanese inspired arrangement below. During my holiday to Cornwall earlier in the year I visited a Japanese garden and nursery and bought several bonsai trees and I'm itching to do something creative with them and really like the idea of creating a garden scene with them. Watch this space!
Jacqui x
Never miss a post: follow us on Bloglovin'!
Images 1,2,3,4 & 6 from 'Terrariums: Gardens Under Glass' by Maria Colletti. Published by Cool Springs Press
Image 5: Photography: Amelia Brooks/ Styling: Jacqui & Amelia Brooks
Leave a comment
Your comments make us happy!
Blog Etiquette
Please note that all content, including text and images are copyright of Audenza, unless otherwise stated.

If you would like to use content from our site, then we're very flattered to hear that, but please note its origins on your site or blog, provide a link back to us and kindly let us know where you have used our content.

Thanks!