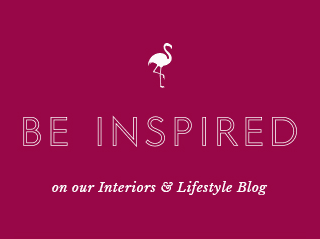 House Tour: An Elegant and Timeless Period Home for all Navy Blue Interiors Lovers
10 Aug 2020
We love house tours – who doesn't want to see into other peoples homes? For all us interior's geeks it's a chance to spark up some inspiration for our own homes, from colour, to styling, to practical solutions. Colour is the biggest issue for most of us – what colours make us feel happy and cosseted? Well, Angie, an interiors stylist from the north west of England loves navy blue interiors! The whole house is a homage to blue in its varying tones, with amazing pops of colour and pattern to liven up the mix.
Tell us a little bit about yourself, who you live with and what city/country you live in?
Hi, I am Angie and I am an interiors stylist with a penchant for bold and colourful interiors. My home is a shade of blue feast where I share snippets of and other lifestyle bites over on my instagram page called Something Blue Home.
I live here with my partner, K in the North West of England. I eat, breathe and sleep interiors and I've just launched my virtual interior styling & e-design support service. My home is a burst of bold colour, patterns and print. I love to keep things refined by playing around with the tones and hues of the colour blue whilst mixing it with pops of accent colours here and there. I have no rules when it comes to decorating, just find it, buy it and style it!  As soon as you walk into our home, you're greeted by the vibrant splash of the gorgeous yellow on the banister!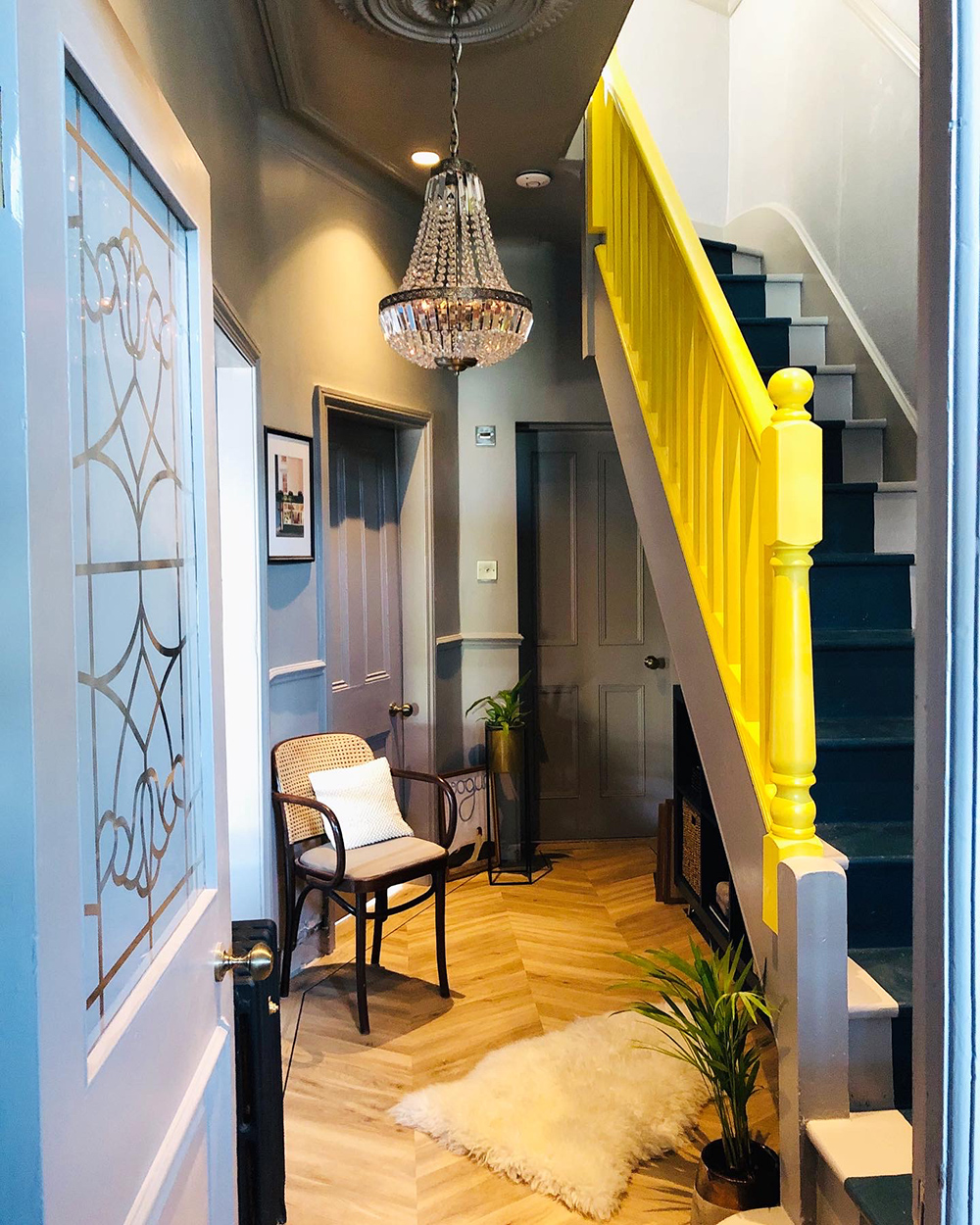 How would you sum up your style? 
My style is definitely eclectic! It mixes the house's Edwardian Period heritage with bold colour, beautiful artwork and traditional elements.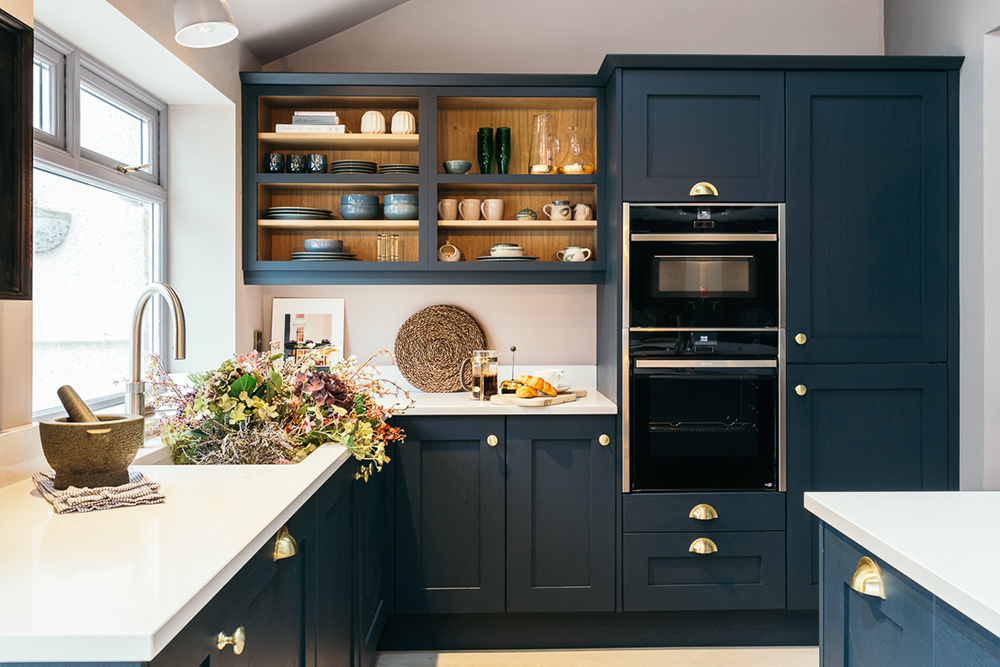 What sort of condition did you buy the house in? 
To be honest, the house was in pretty good shape structurally! It was just very beige and had no character or soul – which is perfect when you're like me, who is always looking for the next interior challenge.  The only structural change we made was knocking down a wall to create a big open plan kitchen living space and building in a downstairs cloakroom! That was a palaver in itself because the waste pipe was on the other side of where I wanted it to go. All the builders suggested putting it on the same side because it would be an easier job to do but in the end, I put my foot down because I knew that from a design point of view, it wouldn't work!  In the end, we knocked two walls, replaced a decorative stain glass window, and installed a new kitchen.

You have created a home that looks elegant and timeless, and won't go out of style as trends come and go. What's your top tip for pulling this off?
I think the biggest tip is to go for what you love because it will never go out of style. I do believe that style changes as your home evolves and I do change things around from time to time. It's about listening and trusting yourself that you and only you, know what's right for your home.  For example, with the hallway, I chose to paint the banisters yellow, as I like the idea of having something unusual and unexpected in a space. I do that a lot with colour and I think it a great and fun way to experiment with your decor! I believe that if it's something that YOU love, it will never go out of style!

More commonly people tend to design each room in their home with different colour palettes, but you have boldly stuck to a beautiful, cohesive colour palette throughout your entire home. What made you decide to do this and why do you think it works so well? 
For as long as I can remember, I've always been drawn to blue, I love the classic combination that you see in blue and white export china. I also like to wear a lot of Navy Blue.  I wear Navy like most people wear black. There's just something very uplifting and alluring about the colour blue.
The thing is I love colour, not just blue, but all colours. I find colour incredibly effective in creating different moods in the home.  In my home, I have gone for the darker, richer, inkier blues because they create the most beautiful and cocooning atmosphere, which is always the look I want to create in a room! When we first moved in, all the walls were magnolia and I could not wait to get the paintbrush out to transform them. I DO like neutrals – it's just that I need to feel a certain way when I am in my home and I create that feeling through bold colour, mood lighting and lots of texture!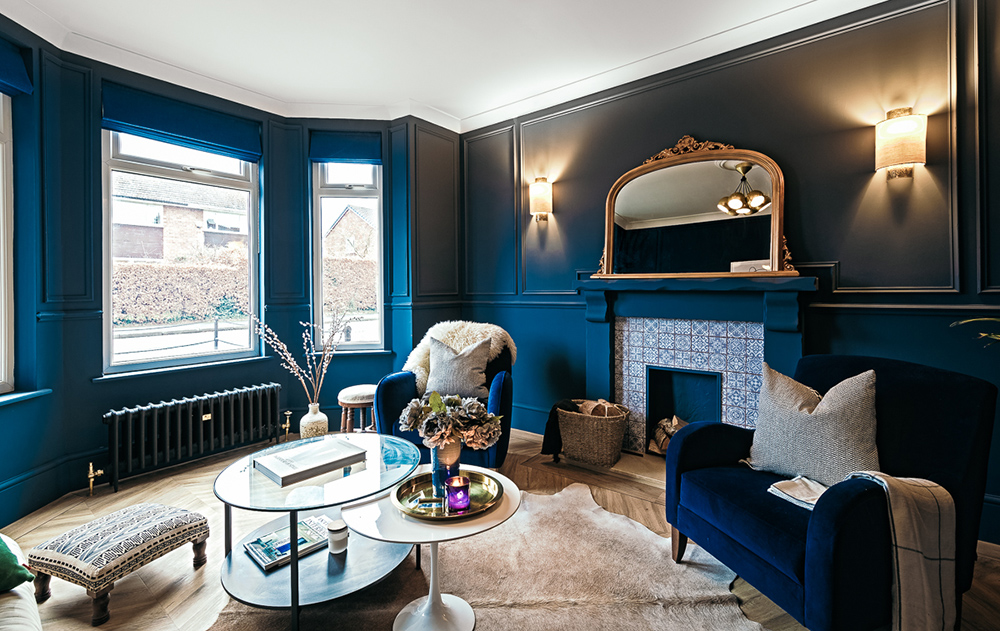 You have used lovely dark blues all over your home. What's your best piece of advice for making dark interiors work?
When we first moved in, it was all beige and I couldn't wait to put my own stamp on it. I wanted to create a cosy home that we can entertain, dine and also just relax in. The key to making dark interiors work is LIGHTING. You need to overdose on the lighting and aim to have at least 8 different light sources, this is what is going to transform the space and create the soft and seductive mood. I think pendant lights coming from above can be quite unflattering and harsh so I recommend having these on a dimmer switch so that you can adjust it. Put all lights on dimmers where possible. Oh and lots of lamps too!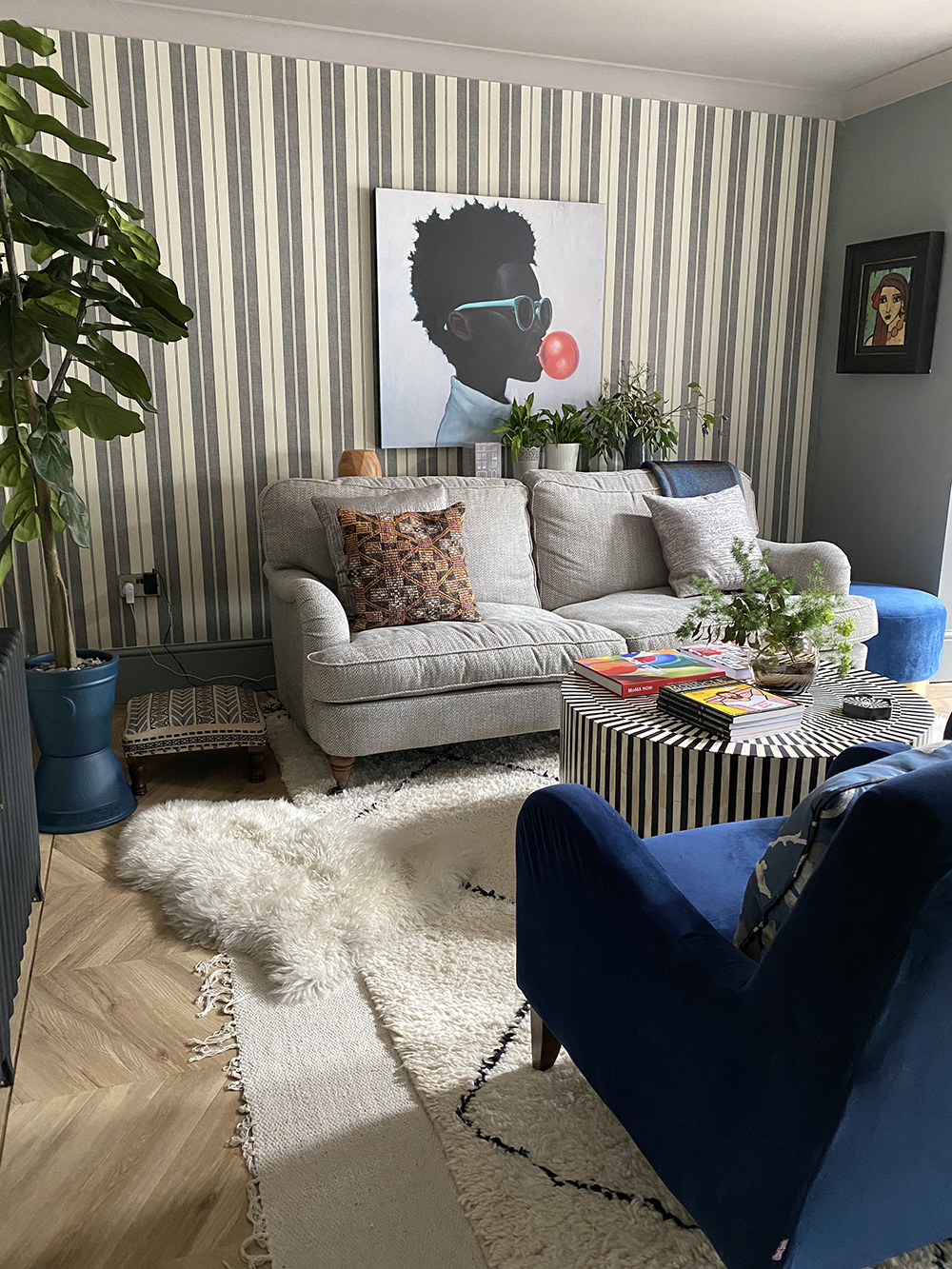 Have you made any decorating mistakes over the years, which others could learn from? 
Oh gosh! YES! Many moons ago – when I was testing samples, I used to paint them directly onto the walls. I remember there once when there must have been at least 30 different spots that I then desperately tried to cover up with layers and layers of paint! Secondly, also about paint – when you're upcycling furniture, it is really important to prep your surfaces properly. I've painted directly onto surfaces which were not prepped properly and the paint just chips and scratches off! Be patient! Do the prep work! I promise you, it will be worth it!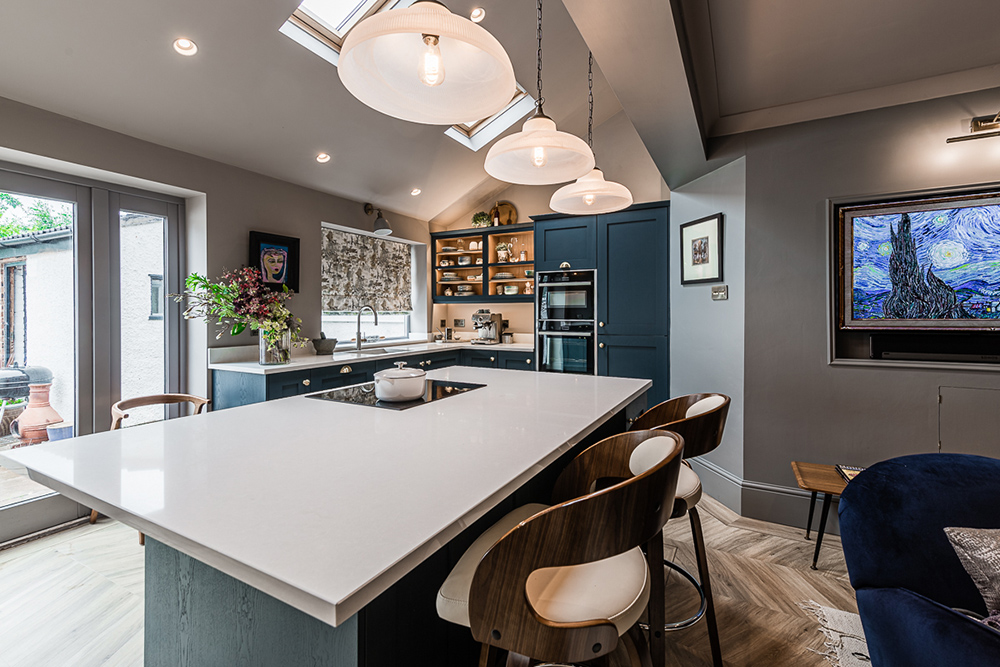 What do you think the secret to fabulous interior style is?
For me, personally, I think it's to keep it simple and a keep a close eye on the colour palette. I tend to use one main colour and then accent with 2-3 others. I find if I have too many colours or things in a room – it starts to look a bit untidy and jarring. I find that by restricting the colour palette a little bit allows you to create a more refined and elegant space! This is just what works for me though! The key to fabulous interior style is to do what you love and the way you want to do it!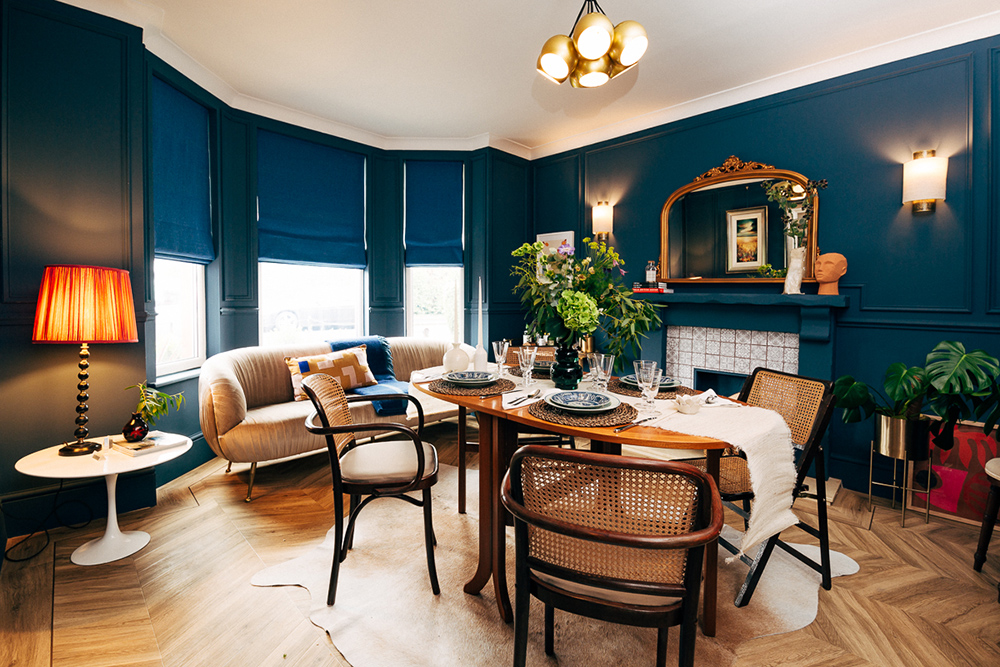 Angie's home is a fabulous mix of styles curated for a pleasing family home. I love the vibrant yellow banisters but I'm not sure if I'm brave enough to do it myself. But it really works – it's the sense of fun you get from that bright splash of colour. I also love the restfulness that comes from adhering to the same colour palette throughout the house, although I am too much of a magpie about colours to be able to restrict myself. Do navy blue interiors work for you or do you feel it restricts your choices and you want to break out?
Never miss a post: follow us on Bloglovin'!
Image credits: Something Blue Home
Leave a comment
Your comments make us happy!
Blog Etiquette
Please note that all content, including text and images are copyright of Audenza, unless otherwise stated.

If you would like to use content from our site, then we're very flattered to hear that, but please note its origins on your site or blog, provide a link back to us and kindly let us know where you have used our content.

Thanks!