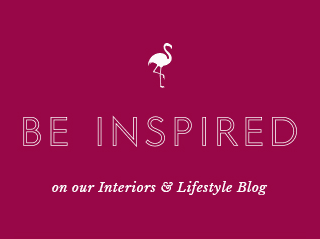 1000 Ideas for Colour Schemes- Book Review
16 Nov 2016
Colour – where would we be without it? In a dreary grey world! Which brings me to this fabulous new book, 1000 Ideas for Colour Schemes by Anna Starmer, published by Apple Press and out now for £16.99.
Anna is an expert in the field of colour and design, and works with brands, retailers and designers to make the right colour combinations and has brought her expertise to this amazing visual feast of colour. Colour is a very personal reaction and everyone has their own preferences, but we don't always know what accents to put together, or are unsure if our ideas are going to work, or if we will like the colours together.
As I look outside from my kitchen window the colours of autumn in the garden are warm, vibrant and uplifting, which brings joy to my heart, and an appreciation of what colour does to our senses. From the reds and burgundies of the acers to the golds of the cornus and the medlar tree, interspersed with a dazzling array of greens and browns. Colour creates a feeling and an aura, and is the basis of all interior décor – get it right and your home is a haven, get it wrong and your home just feels wrong.
Image credit: Mr.Lightman1975
1000 Ideas for Colour Schemes is literally 1000 ideas for colour, as every page is packed with the most glorious images to help you understand colour and how to use it. The images are grouped into nine colour families (red, yellow, green, blue, violet, pink, orange/brown, neutral) with a range of combinations in each group to guide you towards your vision. There is a short introduction on colour theory (we all should know the theory, but the reality is so different) but the main draw is the superb images showing you so many different colour combinations – many that you perhaps wouldn't have thought of.
Blue is a colour I am wary of as it can feel cold and bland so I gravitated towards this section to see if I could be inspired. I prefer a strong, dark blue with gold, and quite a lot of the images on Audenza are styled in these colours so I was thrilled to see our image of our mirrored drinks stand with a Basalt (by Little Greene) backdrop in that section (the first time one of our images has been reproduced in a book). There are several pages of mid tone blues with various accents that really don't appeal to me, although I know that for many people it's their ideal combinations, then some truly luscious images of aqua and turquoise that really sing out to me.
Image credit: Kati Molin/Shutterstock.com
A favourite colour of mine is pink, from pastel to magenta I am naturally drawn towards it, and could happily use any of the colour combinations in this section. Another of our images – the gorgeous Aurora round velvet chair and copper lamp, with a backdrop of Calamine by Farrow & Ball – is in the Just Peachy section.
An inspiring and very useful book to keep at hand whenever you have colour decisions to make, be it for your décor, your clothes, or just to drool over!
Jacqui x
Never miss a post: follow us on Bloglovin'!
Photography and styling: Audenza
Leave a comment
Your comments make us happy!
Blog Etiquette
Please note that all content, including text and images are copyright of Audenza, unless otherwise stated.

If you would like to use content from our site, then we're very flattered to hear that, but please note its origins on your site or blog, provide a link back to us and kindly let us know where you have used our content.

Thanks!