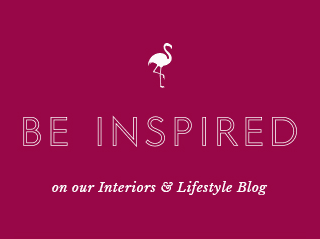 5 Seriously Cool DIY Ideas to Transform Your Home
16 Mar 2018
There's a lot of bloggers out there posting DIY and craft posts, but most of them (if we're being completely honest), leave us feeling a little less than inspired. That said, there's a few blogs who are our go-to when we're looking for seriously cool DIY ideas for our homes.  And sometimes, you just happen upon an idea which totally inspires you and makes you want to source the materials and begin making it immediately.  These 5 ideas are just that.  And each one is such a cool idea (in our opinion) it could totally transform the room you put it into.
1. French for Pineapple faux fur stools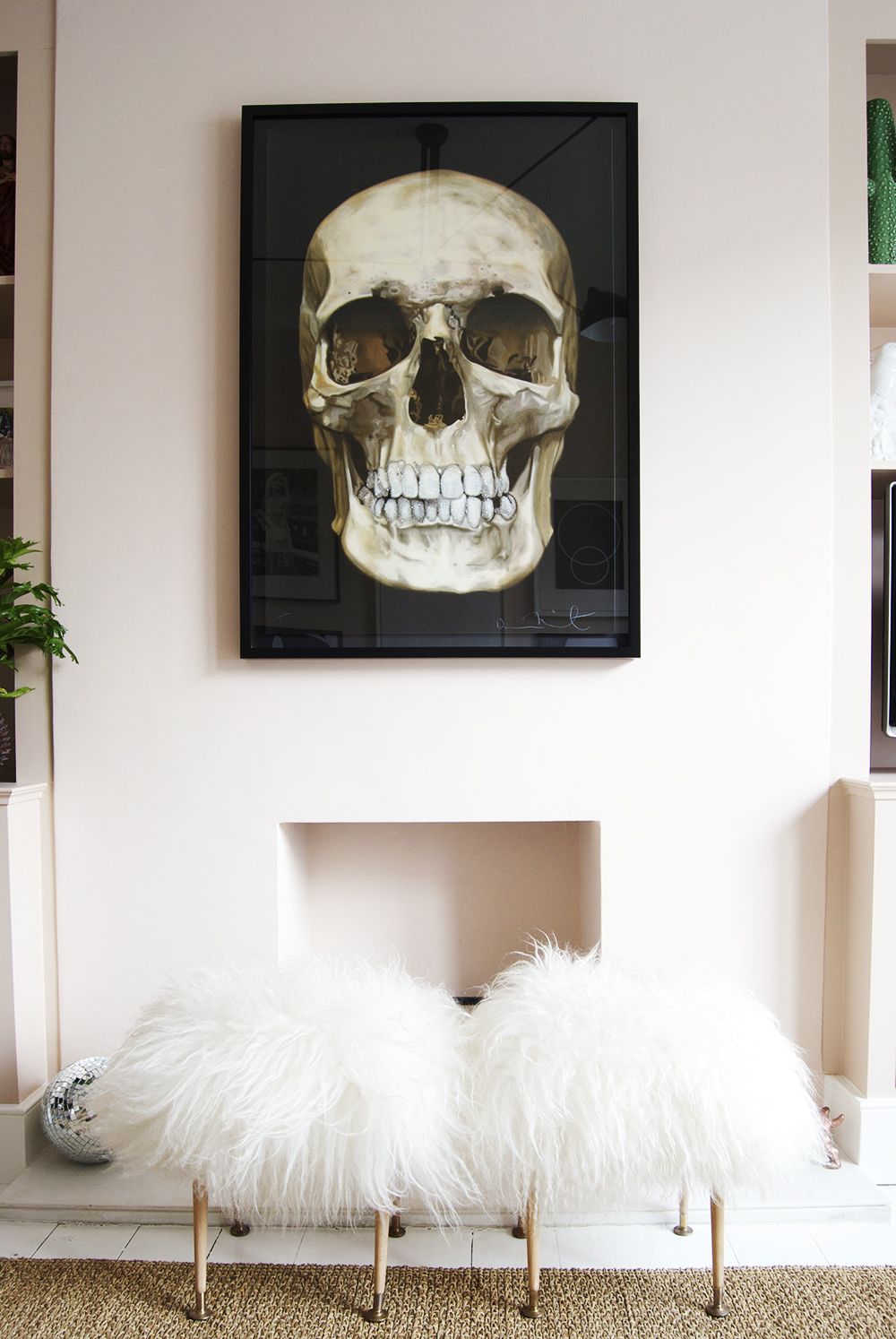 Image credit: French For Pineapple
This post came out in 2014, which was way before sheepskin stools became a serious THING. Bianca Hall (blogging at French for Pineapple) is always ahead of the curve when it comes to design trends.  Her whole house is a series of inspirational DIYs and if you're not following her on Instagram, I suggest you go do that. You won't be disappointed.
This post has been her most popular EVER apparently, the image featured below has appeared all over the internet and it's no wonder. These stunning and expensive looking sheepskin stools once started off as a rather sad looking pair of mid-century side tables, can you believe it? I mean wow! How amazing do they look? And all for a total of £42.50 each!
2. Swoonworthy DIY gold chargers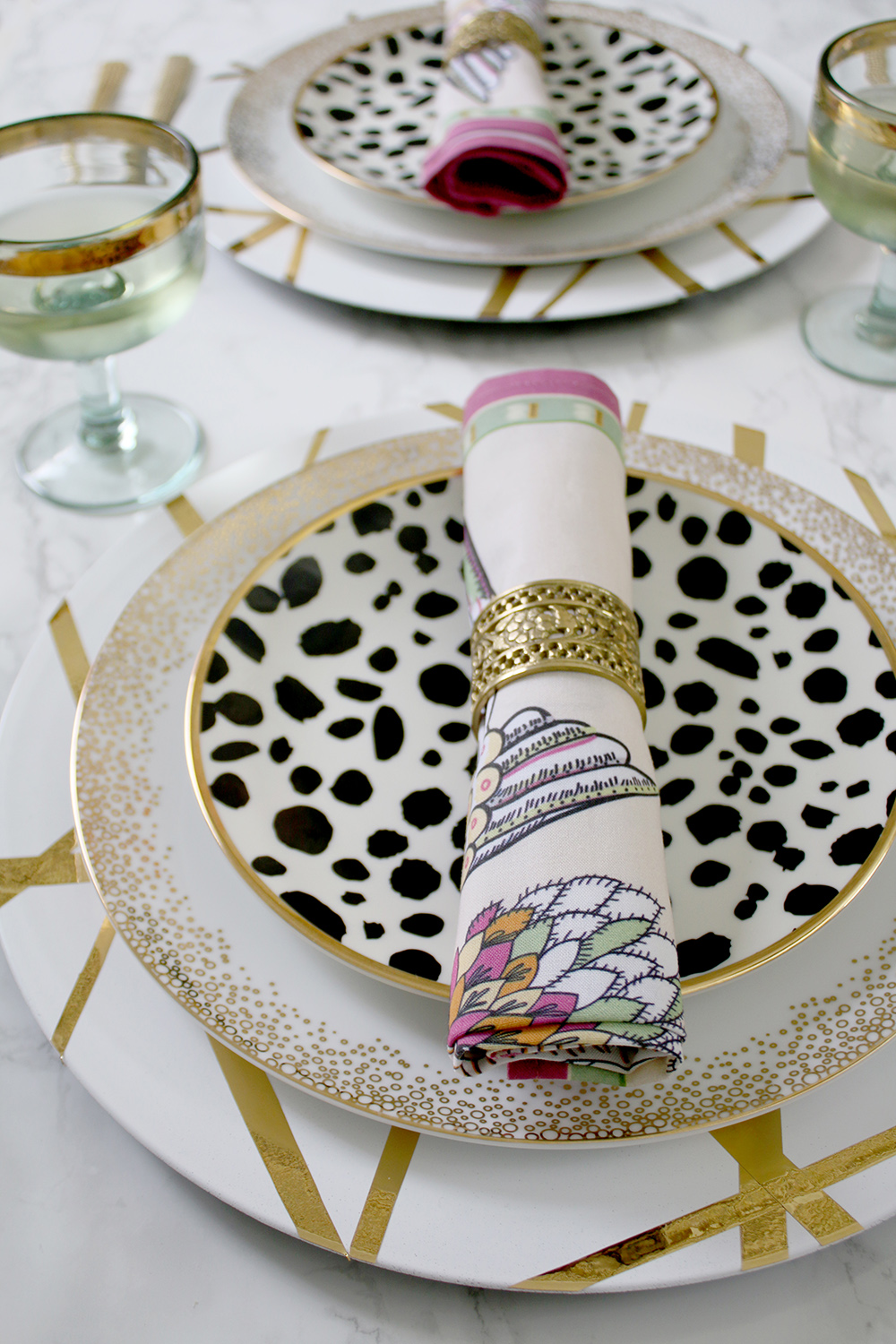 Image Credit: Swoon Worthy
Kimberly Duran (blogging at Swoon Worthy) is a multi-award winning blogger.  I've lost count of the number of awards she's won, in fact.  I'm sure you'll all be familiar with this lady if you're a regular reader of our blog. I am in complete awe of Kimberly's eBay hunting skills; she's constantly sniffing out a fabulous bargain.  Which I'm guessing takes a fair amount of dedication. I say 'guessing', because eBay is an art of I have never mastered (buying or selling).  I think a certain level is patience is required, which perhaps I don't possess.  Anyway, I digress.
I am just in love with these rather glamorous looking decorative plates. Using plain white charger plates and a splash of creativity, Kimberly has transformed these plates into a stylish table decoration, perfect for dinner parties or special occasions. The great thing about this idea is that you can create any design you wish, using the same method. How fab do they look?
3. Style Me Pretty DIY Coffee Table Bench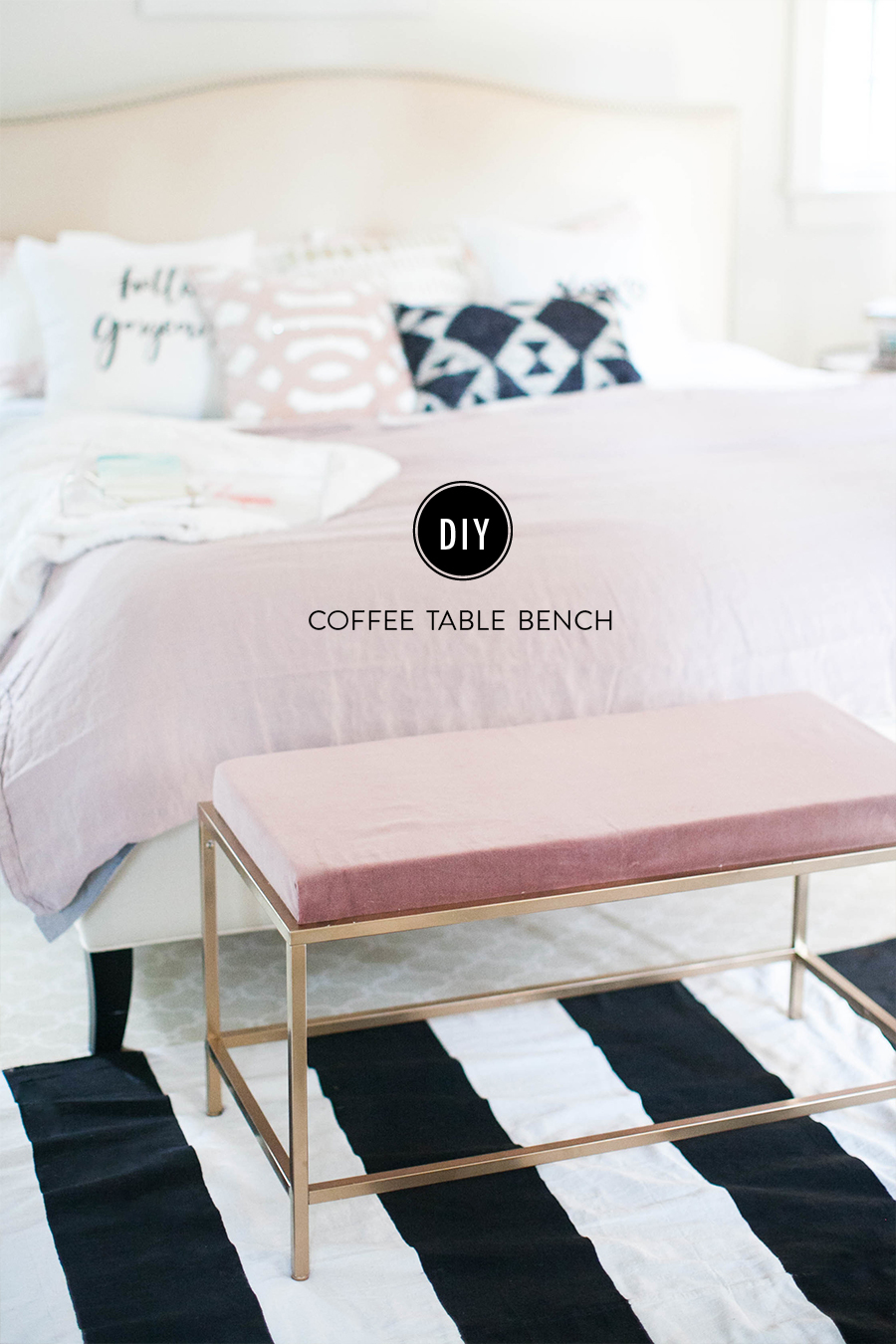 Image Credit: Style Me Pretty
Founded by Abby Larson in 2007, Style Me Pretty is the ultimate destination for all things weddings, from planning and advice to fashion and beauty inspiration. Since its beginnings, the thoughtfully curated and pretty blog has become one of the most successful wedding blogs on the internet. And if that isn't enough, Style Me Pretty Lifestyle offers even more inspiring content including everything from baby name ideas to home DIY tips.
And boy, do they have some great tips! We fell in love with this gorgeous gold and pink DIY coffee table bench! Who knew that in less than 2-hours an Ikea coffee table could be transformed into a stylishly glam bench?
4. A Beautiful Mess – Gem Mirror DIY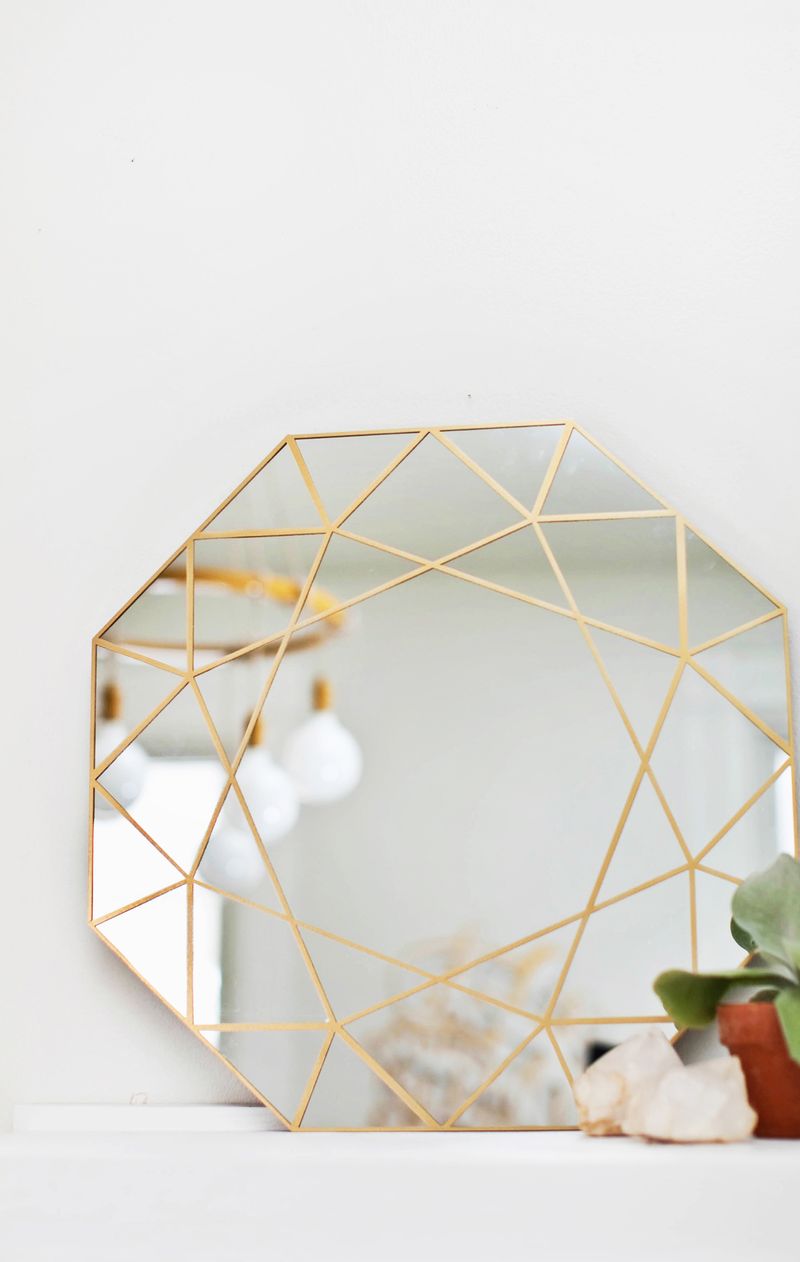 Image Credit: A Beautiful Mess
Elsie Larson and Emma Chapman are sisters and the brains behind the ubiquitous American lifestyle blog, A Beautiful Mess.  It's grown way beyond just the two of them though, and they now have 7 full-time team members, as well as regular contributors and columnists (WOW!). These ladies are a force to be reckoned with, in design and in business are just generally pretty awe inspiring. 

How gorgeous is this mirror? And the process is easier than you may think! This once started life as a plain frameless mirror and now it has an ultra-glam finish and contemporary edge.
5. French for Pineapple Sideboard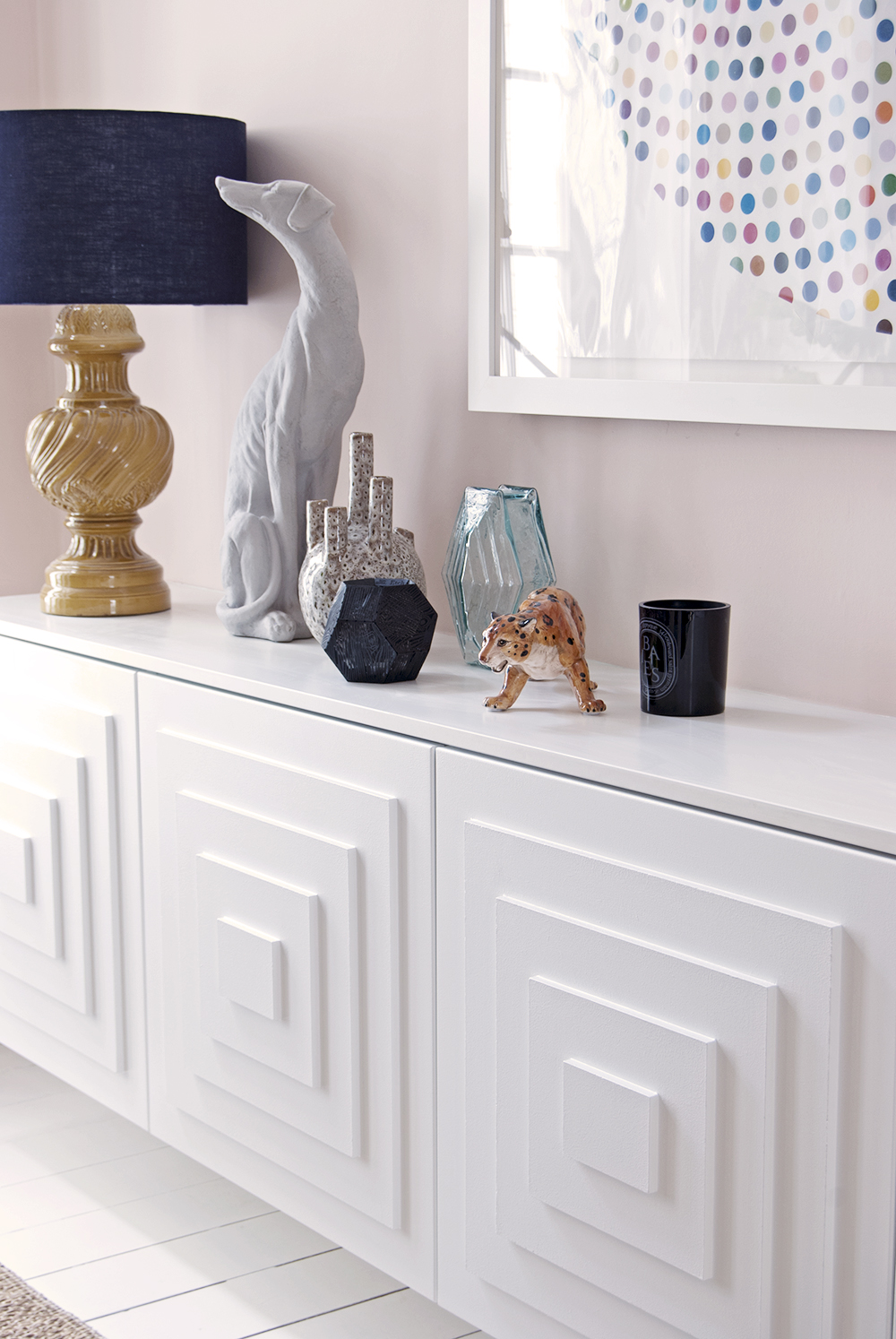 Image Credit: French for Pineapple
Finally, I know this is another post from Bianca of French for Pineapple, but she is the queen of DIY and we couldn't NOT include this beauty, because she's outdone herself yet again with another ingenious idea. These stepped side panels which have been added to sideboard doors look amazing and have totally transformed Bianca's dining room, also, how expensive do they look? It's amazing what you can achieve with some MDF!
So there we have it, 5 super stylish and uber cool DIY ideas for your home. Which is your favourite?  Who are your go to bloggers for DIY ideas?
Hollie x
Leave a comment
Your comments make us happy!
Blog Etiquette
Please note that all content, including text and images are copyright of Audenza, unless otherwise stated.

If you would like to use content from our site, then we're very flattered to hear that, but please note its origins on your site or blog, provide a link back to us and kindly let us know where you have used our content.

Thanks!