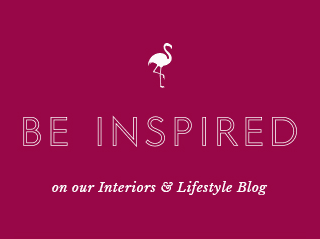 Hi all
I wanted to dedicate a post today to a relatively new online magazine, which I have only recently come across- 91 Magazine.
The quarterly magazine is published by Patchwork Harmony and is an online treasure trove of loveliness for anyone interested in crafts, vintage, homes or shopping.  Collated by a range of fantastic creative people and proudly supports small businesses, designers and crafts people.
Issue 4 is online now and I have picked out a few of my favourite bits from the magazine below.
When we were kids, we had a shed at the top of the garden that we played in, every time we had friends round we'd retreat to our garden shed and play our music loudly and gossip away from the prying ears of my parents!  Now that I'm getting older, the idea of a garden shed.. or even a summer house is starting to feel very appealing again.  An all singing, all dancing one with heating would be fabulous, but failing that a blanket and a gorgeously styled, cosy interior would do.. and the article on garden sheds in 91 Magazine really ignited my imagination.  I can just imagine writing my blog posts from the shed featured below.. bliss!
The image below is from the feature on a shop in Paris.. I won't give too much away about which shop it is, you'll have to read the mag to find out.. but doesn't it look gorgeous?!
Being a crafty mag, there's also how to's in each issue.. I love fabric hangers and in this issue they tell you how to make them.  I probably wouldn't try it myself (not being a sewer) but I'll probably try and persuade my mum to make me some!  Perfect for any scraps of fabric you have lying around and can't bear to throw away.
Online magazines are a relatively new thing to me, of course they haven't been around all that long anyway, but I can't help but think there's a bit more of an air of freedom about them than the usual printed glossy mags.  For one thing, the deadlines aren't 4-5 months in advance, meaning they can be adding in fresh, up to the minute content only a few weeks before the publishing date.  Also, because a lot of online magazines are run by small teams, they seem to be able to be a bit more creative with what they feature and how they feature it.  I'm sure some of the big glossies would vehemently disagree of course, but that's just how I see it!
What do you all think?  Are you converted to online mags or sticking by your glossies?  Would love your comments below!
The editor of 91 Magazine, also has a fantastic blog, Patchwork Harmony, so do check that out as well.
Audenza x
91 Magazine- By Hollie Brooks
2 replies to "91 Magazine"
Leave a comment
Your comments make us happy!
Blog Etiquette
Please note that all content, including text and images are copyright of Audenza, unless otherwise stated.

If you would like to use content from our site, then we're very flattered to hear that, but please note its origins on your site or blog, provide a link back to us and kindly let us know where you have used our content.

Thanks!