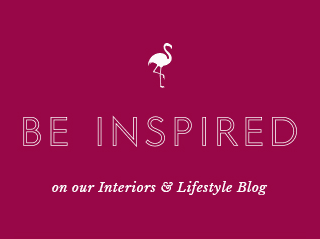 Pinterest Delights
30 Oct 2012
We have very recently joined Pinterest and in the process discovered an array of beautiful and inspiring images, products and styling that we would otherwise never have seen.  It's incredible really, how many amazing things we have come across in such a short space of time.
To those of you who aren't familiar with Pinterest, I urge you to go on and have a look, if you are creative and find inspiration through visual imagery, then you will fall in love with it and probably like us, get lost in it amidst an array of incredible beauty.  It is basically a virtual mood board, where you 'Pin' images from websites and blogs or even 'repin' from someone elses board.  It's a fantastic way to discover new products and blogs too and we recently came across a UK based cake company that we HAD to share with you!
We found the below image and pinned it to our board 'Tea Party':
Of course, we then had to have a look at the source and found that this cake was hand painted- how gorgeous is it?!  This was designed, baked and lovingly decorated by a lady called Natasha Collins, from Nevie-Pie Cakes.  She also has a lovely blog too, called Amelie's House where she talks a little bit more about the inspiration for each cake.
Here's a few more pics from the same wedding… all sourced from her blog and beautifully styled and collated:
Now if these images haven't inspired you to have a look on Pinterest, then nothing will!  I was VERY excited to learn that Nevie-Pie Cakes is based in Hertfordshire (and not abroad!), I'm already dreaming about my wedding cake made by Natasha!
P.S. since we've only just joined Pinterest, we're looking a little lonely on the follower front and we'd love some new recruits!  You can find us here.
Audenza x
Pinterest Delights- By Hollie Brooks
Leave a comment
Your comments make us happy!
Blog Etiquette
Please note that all content, including text and images are copyright of Audenza, unless otherwise stated.

If you would like to use content from our site, then we're very flattered to hear that, but please note its origins on your site or blog, provide a link back to us and kindly let us know where you have used our content.

Thanks!