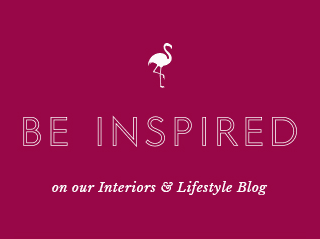 Handmade Cushion
22 Jul 2012
Hi all, I hope you've all had a good weekend and have been enjoying the sunshine? Make the most of it… I don't trust it to stay around for long!
Being 10pm on a Sunday evening and having had a busy weekend, with another busy week ahead (when will it end?!) I'm desperate to sit down and catch up on some of the trash T.V. that we've missed this week!  Sorry for the stark honesty there.. but as sad as it sounds, I need a certain quota per week of trash T.V. to keep me happy and I'm way off this weeks, so I've got some catching up to do! So it will only be a short post this evening.
For this weeks 'Handmade Way to Lovely' post, I will be showing you a handmade cushion that Amelia designed and made as a thank you present for my Mum, Jacqui. The cushion is made from silk, which Amelia has rouched to give a beautiful, vintage quilted look and embroidered over the top with my Mums initials.  Finished of course, with some very cute bobble trim!
What do you think?  Gorgeous isn't it?!  We'll be selling designs like this, with personalised and bespoke messages/ names on our site… so these should have all your Christmas presents for this year sorted!
Please note, we will still be posting on the blog every week, but will only be posting into the 'Handmade Way to Lovely' series every other week, from here on in.  With only about 9 or 10 weeks until we go live, at the moment we need to focus our attention on making sure everything for the site is absolutely perfect!
Have a great week everyone.
Audenza x
Handmade Cushion- By Hollie Brooks
4 replies to "Handmade Cushion"
Leave a comment
Your comments make us happy!
Blog Etiquette
Please note that all content, including text and images are copyright of Audenza, unless otherwise stated.

If you would like to use content from our site, then we're very flattered to hear that, but please note its origins on your site or blog, provide a link back to us and kindly let us know where you have used our content.

Thanks!