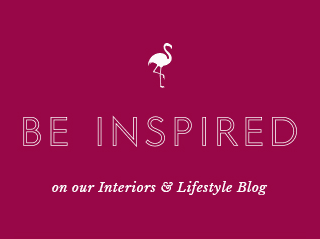 Autumn Interiors and When is a Quilt not a Quilt?
10 Sep 2013
It is now officially September and I'm stocking up the wood pile in readiness for the log burner – not that I will need it for a while, judging on the glorious weather we are having, in England that is.  I didn't see a ray of sunshine on my holiday up north a few weeks ago, in fact we had mist so bad we had to use the fog lights on our trip to Edinburgh.  I'm even considering making another patchwork quilt as the nights draw in.  Risky venture though as I have promised to make the girls one each so that's one hell of a commitment, to make two with all the hand quilting involved.  When I look at beautiful old kantha quilts I'm awed by the many hours of hand stitching that has gone into them and wonder about the women who made them and their lives.
In the meantime, while I ponder that task, I have been looking through my stash of quilts, blankets and comforters in readiness for the cooler nights so there is always something soft and warm to snuggle into.  But quilts don't have to be used solely for their intended purpose.   I have several thin, sturdy ones that I like to use as tablecloths in the winter months to give my kitchen a softer look, and I've also made a comforting stack of quilts and blankets to drool over.  I was in a rented house for a couple of years, and as there weren't any curtains I used old French linen sheets in the summer for curtains and swapped them for quilts and blankets in the cooler months.  Hung from curtain poles, using special clips that slot into curtain pole rings, (available from curtain accessory stockist) they were not only practical, but a great way to display my stash.
It's also lovely to switch on the table lamps and, of course, candles come into their element at this time of year and give you that lovely glow to a room.  Having a change around in my home is one of the few consolations to the coming winter months – can't think of any more at the moment, but there must be others.   Possibly the respite from watering, feeding and dead heading!  I'm definitely not a winter person but I'm sure loads of you are so please tell me what you look forward to about winter.  It might help to console me. Here's a mood board of gorgeous quilt images to get you in the mood for Autumn.
Jacqui x
Image 1: Audenza/ Image 2: Audenza/ Image 3, from left to right: 1/ 2/ 3/ 4/ 5/ 6
Leave a comment
Your comments make us happy!
Blog Etiquette
Please note that all content, including text and images are copyright of Audenza, unless otherwise stated.

If you would like to use content from our site, then we're very flattered to hear that, but please note its origins on your site or blog, provide a link back to us and kindly let us know where you have used our content.

Thanks!