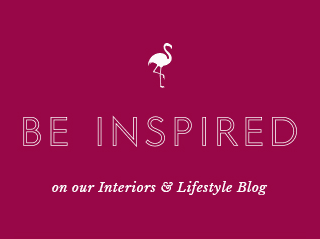 Vintage Interiors
15 Mar 2013
Here at Audenza, we love vintage interiors and I thought it might be a nice idea to do a post with some tips as to how we make vintage interiors work for us…
Vintage Pictures
Vintage pictures with reclaimed hand painted frames make a lovely feature on the wall.  We don't like things to be too ordered, so we find that a selection of different sized frames really adds interest, though this usually works best when the frame colours are kept fairly similar, so as not to create too much chaos and it keeps it looking quite balanced, despite the different frame shapes and sizes.
What do you think to this look?  Funnily enough, my Sister wanted to hang her textile artwork for her degree show in different sized vintage frames (all painted black) and her lecturer told her that they should all be in exactly the same frame.  Amelia stuck to her guns and chose to use different frames anyway, which I think made a really striking feature.  Although sometimes the same frames can make a nice effect, I do think it's nice to mix it up a bit, especially when it comes to vintage pictures- it adds to their charm and eclectic feel!
Vintage Hand Painted Furniture
Finding vintage furniture can be very time consuming, it means many an early Saturday morning at the auction houses, up and down the country, trying to find the best stuff!  It can also be heart breaking sometimes when you really have your eye on something, but then it ends up going for more than you can pay.  But that's the beauty of it- sometimes you win, sometimes you don't!
This beautiful Singer sewing table was a beauty of a find at an auction that we went to, which we then painted in a lovely chalky pink.  Isn't it gorgeous?! If you enjoy painting, then the easiest way to update your room is to re paint some of your favourite pieces of furniture a different colour and update them for the new seasons colours.  We painted this in a pastel pink, which gives the room a lovely Spring feel now!
Vintage Textiles
My Mum is an avid collector of textiles, in particular vintage textiles- be it quilts, tables cloths or simply just a roll of fabric.  The beautiful quilts in the picture are from a lovely site called Vintage Home, and the linens have just been picked up at various antique fairs and markets over the years.  But a really lovely way to display them is stacked up, even with the quilts very near to the linens, I think this works really well- what do you think?  It's so simple, but it creates a really nice display and if you have beautiful vintage textiles it's such a shame to hide them away.
I hope you've enjoyed our tips for a vintage home and have a lovely weekend… maybe even experimenting with some vintage interiors of your own!
Audenza x
Vintage Interiors by Hollie Brooks
3 replies to "Vintage Interiors"
Blog Etiquette
Please note that all content, including text and images are copyright of Audenza, unless otherwise stated.

If you would like to use content from our site, then we're very flattered to hear that, but please note its origins on your site or blog, provide a link back to us and kindly let us know where you have used our content.

Thanks!